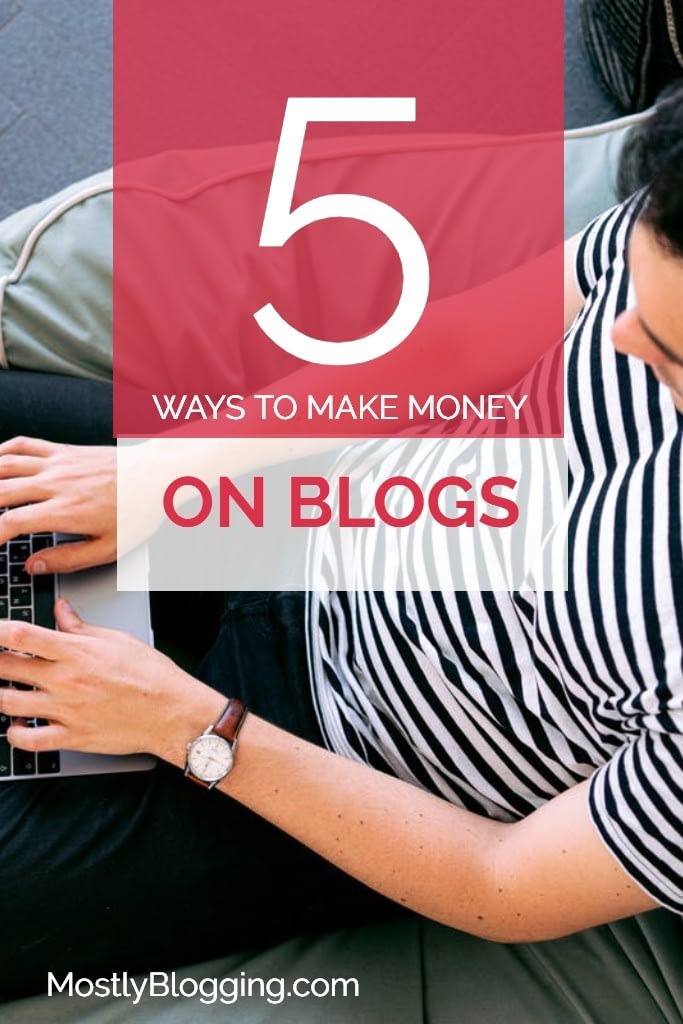 Are you looking for inbound marketing ecommerce strategies?
Inbound marketing ecommerce strategies have two components: You need to create appealing content and you need to market the content to your readers, a technique known as "inbound marketing."
Too many marketers are so eager to sell their products, they come on too strong, look spammy, and create substandard content.
According to statistics, 86% of businesses have blogs. With competition this fierce, you can't afford to let your marketing efforts overshadow your content creation efforts. You need to give energy to both.
By reading this guide to inbound marketing ecommerce strategies, you'll learn effective content creation strategies and marketing strategies.
Let's get started learning inbound marketing ecommerce techniques.
How to Start Selling Physical Products on your Blog in 2021
One of the biggest challenges businesses face today is building an audience for their brand. Having a blog that shares awesome and engaging content is a great way to achieve this. Hence, most businesses have blogs that help them educate and engage their audience in the long-term.
However, smart bloggers with an established audience are working backward and selling products as an extension of their blog. This reverse approach is working wonders for them.
For instance, a blogger who's known to share content related to living positively and productively promotes diaries, notepads, and other merchandise. This allows their audience to use the products to implement the productivity tips they've been reading all along.
By building an audience and sharing value-adding content that monetizes traffic, bloggers can set their blog up for success. In this post, we have a few effective tips to help you generate more revenue by selling physical products on your blog.
1. Stick with Your Niche
If you've been blogging for some years, you would have already found your blog niche and most probably are sharing content that's relevant to that niche. This shouldn't change when you start promoting products on your blog.
The blog niche you operate in will determine the type of products you associate yourself with.
For instance, if you are a kitchen garden blogger, you'll promote products like vegetable seed packs or garden accessories.
Check out Garden Therapy, the gardening blog. Besides sharing content related to neat gardening projects and recipes their shop sells the relevant products, namely recipe books, garden therapy coloring books, and more.
The idea is to promote products in a niche that your readers consider you an expert in.
2. Don't Lose Sight of What Brings Readers to You
Selling products on a blog is about leveraging your blog's brand to inspire your audience to become your customers.
More often than not, bloggers already have a product they are planning to sell like a book, t-shirt, or sauces. So, while promoting products, they may forget that the primary aim of their blog is to share engaging and value-adding content. They get so overzealous when selling the products that they ignore the 'free' content section of the blog – the reason why readers visit them!
Don't lose sight of what people expect when they visit your blog. They aren't coming to you to buy merchandise but for the content you serve them. If you miss on sharing awesome content and only focus on promoting your products, you'll lose your reader base before you get a chance to convert them into customers.
3. Solve a Problem
Seems like a no-brainer, right? But it's interesting to see how most bloggers promote products without giving a thought to whether or not they are addressing the audience's pain points.
Before getting into the 'seller' mode, identify the top three issues your readers are facing. You can easily find this information in their comments on your blog or the social page. Sell products that solve these issues. That's a great way to encourage them to make a purchase.
4. Determine How to Process Payments
Once you've done what it takes to convert your readers into customers, it's time to establish a way to process payments with ease. CMS plugins like WordPress Simple PayPal Shopping Cart offer several ecommerce-friendly features that can be used to improve the shopping and checkout experience.
For instance, the plugin allows you to include an 'Add to Cart' button for your products on any posts or pages of the blog. This simple plugin enables you to convert your WordPress blog into an e-store.
Prompt collection of payments from customers of one of the biggest hurdles faced by bloggers who have just started selling their products. Such tools make it easy for them to procure payments from their readers.
5. Count on a Third-Party Shipping and Fulfillment Service
If you've made a sale, congratulations! But getting a customer to pay for your offerings is just half the battle won. It's now time to deliver the physical product you've been promoting on your blog.
You can either do this yourself or count on an ecommerce fulfillment service that allows you to manage prompt order fulfillment without lifting a finger. Handling the packaging and shipping by yourself has its advantages. It's economical and allows you to be flexible.
However, as your business grows, you'll need a fulfilment service that offers tailored solutions as per your requirements. Moreover, a suitable ecommerce order fulfilment solution can leverage packaging and shipping costs and avoid long-term leases from renting warehouse spaces.
With a professional taking care of the packaging and shipping, you are free to focus on the creative side of your business, which is sharing awesome and engaging content for your readers.
Related Reading: The Top 10 Things to Look for in a Selling App
Summing Up: Inbound Marketing Ecommerce Strategies
Selling physical products on your blog is a sure-fire way to convert your loyal audience into a source of consistent revenue. Once you start promoting products on your blog, you'll be surprised by the revenue you can generate simply by following the tips shared in this post.
This post gave you an inbound marketing ecommerce action plan. Use these strategies in conjunction with one another, not in isolation, and you'll have a powerful action plan for selling on your website in 2021.
Use this advice to successfully promote the relevant products to your blog readers and create an income stream.
Readers, please share so entrepreneurs and marketers learn these inbound marketing ecommerce tips.
I look forward to your views in the comments section. Do you know any inbound marketing ecommerce methods you can suggest?
This post was contributed and made possible by the support of our readers.
Topics Related to Inbound Marketing Ecommerce
More strategies for making money with your website can be found at the Mostly Blogging Academy.
Here you will find bank opening times in the U.K.