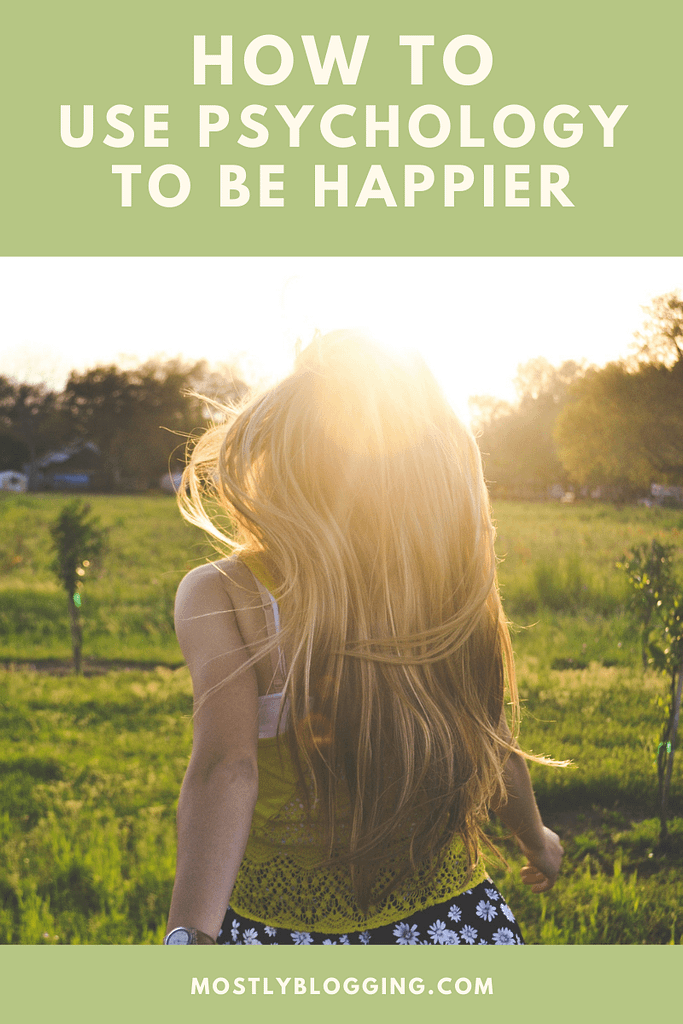 Are you here for information about the importance of psychology?
By the time you are done reading, you will have action plans to use psychology in both your professional and personal lives.
By reading this guide, you will understand the importance of psychology in business, marketing, blogging, and education. Finally, you will be able to apply the importance of psychology to daily life.
This guide shows case studies and screenshots with data that show these methods work to boost success. Also, experts in education are referenced to support the importance of psychology.
Are you ready to learn how you can use the importance of psychology to be more successful?
Psychology is Formally Defined As…
According to the American Psychological Association, psychology is the scientific study of the mind and behavior.
The Formal Definition of psychology includes the study of the behavior of individuals. The environmental, physiological, mental, social, and cultural events influence behaviors.
Am I qualified to advise people how to use psychology to better their lives?
Yes. I hold university degrees in both sociology and education along with two teaching credentials. Also, the work of educational experts Dr. Adolf Brown and Dr. Marcia Tate are referenced.
Importance of Psychology in Business
How to use psychology to boost your business success:
Be optimistic: See the glass as half full not half empty in your work.
Marcia Tate discusses positivity in her work with students: look for the positive; you'll find it.
Educational expert Dr. Adolph Brown discusses the United States of Anxiety. What if… I succeed? Be positive, not negative. According to Dr. Brown, the greatest sight any human being can have is insight.
Be purposeful: Love what you do. Have a job you are passionate about.
Importance of Psychology in Marketing
The book WEB COPY THAT SELLS by Maria Veloso discusses the importance of psychology in making sales.
For instance, you need to give people a reason to open your marketing emails and click your links.
There is a song called "Just Give Me a Reason" by the singer Pink.
The lyrics begin: "Just give me a reason, just a little bit's enough."
The book stresses you need to give people a reason to buy from you even a small one. For instance, in the book, the author uses the example "because…" If you tell people what you want them to do (Call to Action) and then tell them why they should do it ("because…") you'll boost CTOR rates and sales (Click To Open Rates).
In order to give people a reason to buy from you, you need to think like the consumer.
Let's try.
What do people want? They want to save money. You could start a B2C (Business to Consumer) loyalty program that offers return customers discounts.
Related Reading: Bloggers & Marketers: How to Win Friends and Influence People discusses the importance of psychology in business and marketing.
Keep Your Business to Yourself
Share with potential customers how you can make their lives better. Avoid telling them what you have to sell them. For instance, in my case, my marketing copy for my Keyword Research Sanity course could share how the course makes bloggers' time spent researching keywords easier.
I could also share how my Blogging on the First Page of Google course eases bloggers' stress attempting to generate traffic. Bloggers like easy. Bloggers like traffic.
Importance of Psychology in Marketing Case Study 1
Finish this sentence: "Because…"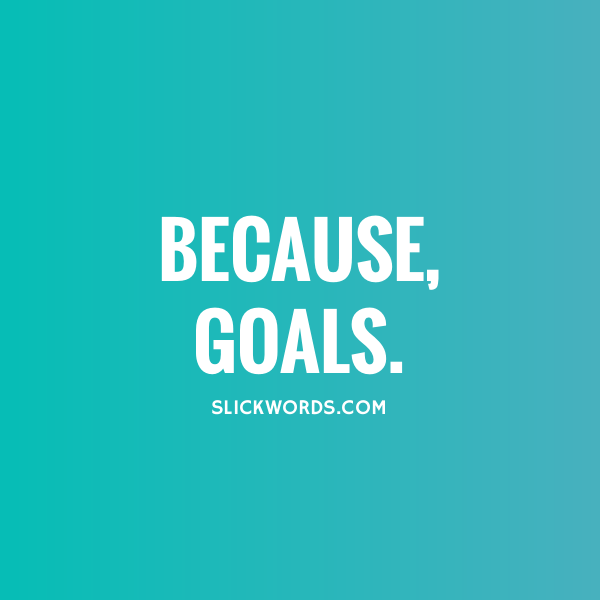 I conducted an experiment.
I used "Because…" and substituted the 3 dots with what bloggers want in order to see if I could market my Mostly Blogging Academy courses with this strategy which relies on the importance of psychology.
On both Instagram and Twitter I wrote, "Because…"
First, I used Twitter. Tweet #1: Because you like traffic. Tweet #2: Because you need income.
Bad news: I didn't sell courses.
Good news: Within hours of posting these tweets, there were 5 clicks on my Academy link. Those clicks put people into my marketing funnel.
Did the importance of psychology strategy work?
The results are inconclusive. The only way to know is if the clicks came from Twitter. I got only one page view from Twitter. However, I asked for retweets. If person 1 retweeted and person 2 retweeted, I wouldn't see the clicks coming from Twitter on my dashboard.
Importance of Psychology in Marketing Example 2: "Google Me."
If people Google you, Google will think you're important. If Google thinks you're important, you'll get a boost in the Search Engine Results Pages and your rankings will go up.
How do you get people to Google you?
Don't tell people who you are. Keep your anonymity. Intrigued?
Importance of Psychology in Marketing Case Study 2
On Reddit, people often ask for recommendations of SEO Courses. I recommended the Mostly Blogging Academy without telling the Redditors that this is my academy.
By simply recommending the academy courses, I relied on people's curiosity to check out the academy. This, in turn, would make people Google the academy which, in turn, tells Google my academy is important and to give it a boost in the rankings.
My case study is a success!

Within nine hours of posting on Reddit, 13 people clicked on my Academy link.
How did I do it?
Let's examine the AIDA Marketing Funnel: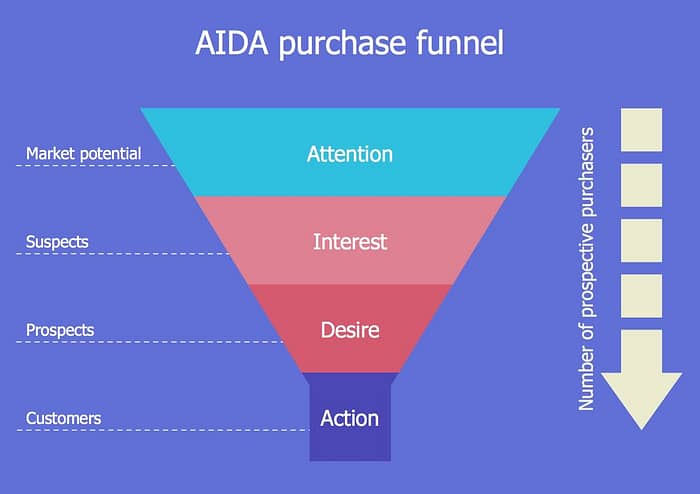 The first stage of the marketing funnel is Attention. I got the attention of the Redditors when I recommended my course. They went farther down my funnel (also known as a pipeline) when they clicked my link and went to my Academy.
Do you see the importance of psychology? This idea over performed. I was just trying to get Redditors to Google me to boost my SERP rankings.
The result was better than I expected: They clicked my link and entered Stage 2 of my marketing funnel.
Importance of Psychology in Marketing Example 3: FOMO (Fear of Missing Out)
The trick to sending great email campaigns is to pique interest in the subject line. Rely on FOMO, Fear of Missing Out. Use words like "free" and "limited." These are the best marketing tricks.
Importance of Psychology in Blogging
Influence your readers. You are an influence, an inspiration.
According to educator Marcia Tate, "Activity and purpose increase the quality and quantity of your years."
Tate observed, "You CAN lead a positive life in a negative world."
As bloggers, you are educators. However, for the purpose of this post, they are in different sections.
Does this describe your dream blog? Blogging should be fun. Blogging should be fun for you so you don't lose your drive. In addition, blogging should also be fun for your visitors.
For instance, for years, Mostly Blogging held blog parties. In fact, one of our most popular blog parties was in honor of BFF Day. Blog parties are also called "Meet and Greets." You can hold them for any reason not just special days on the calendar.
Relationships matter in blogging. Networking, like the kind done at blog parties, leads to these relationships.
Related Reading: Blog Commenting Sites
Unfortunately, often blogging ceases to be fun when promoting on social media. Specifically, on Instagram, people care so much about the number of likes on their Instagram posts, Instagram had to ban likes all over the world.
Importance of Psychology in Education
Tell your students, "You matter."
Don't judge; understand. Your students may not have coping mechanisms.
As a teacher, you need to
Be fun. Enhance students' creativity. For instance, plan music. Research shows students learn when they have fun.
Be fair. Being fair means being equitable.
Be firm. Yet, you should also be warm.
Be flexible. Be open-minded.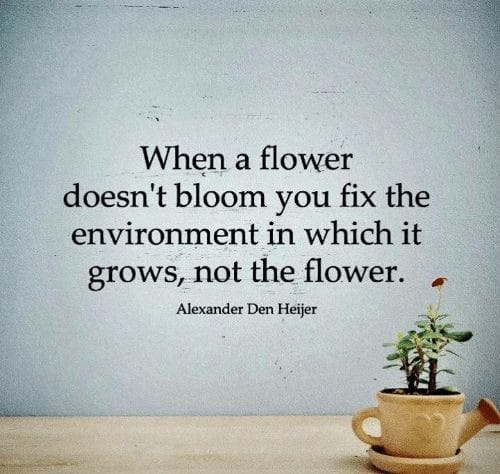 Many therapist quotes like the one above show the importance of psychology in education.
Nurture the learner. Make them feel heard. Let them know they matter. Too many students fall through the cracks. Try to understand them.
Creating an environment in which students can learn is one of the educational teaching standards. This includes creating an environment of respect.
To nurture the brain, you need to be present, purposeful, and intentional.
Importance of Psychology in Daily Living
How to make your home calm:
What to do:
According to educator Dr. Marcia Tate, colors are calming such as blue, green, pastels, and earth tones.
Calming music: Listen to classical, jazz, New Age, and Celtic music. According to Tate, 50 to 70 beats per minute line up with the heart and calms the brain down.
Lavender, vanilla, sandalwood are fragrances that calm the brain according to Tate.
What to avoid doing:
The worst lighting: Fluorescent lighting can cause migraines. The best light is from nature such as the light of the sun. Second choice: Use the light from a fireplace,
Stressors weaken the immune system and causes the brain to downsize.
According to Tate, the 5 worst stressors are the death of a loved one, divorce, moving, major illness or injury, and job loss (Source).
Stress is detrimental, so push the pause button before reacting.
Funny Psychology Quote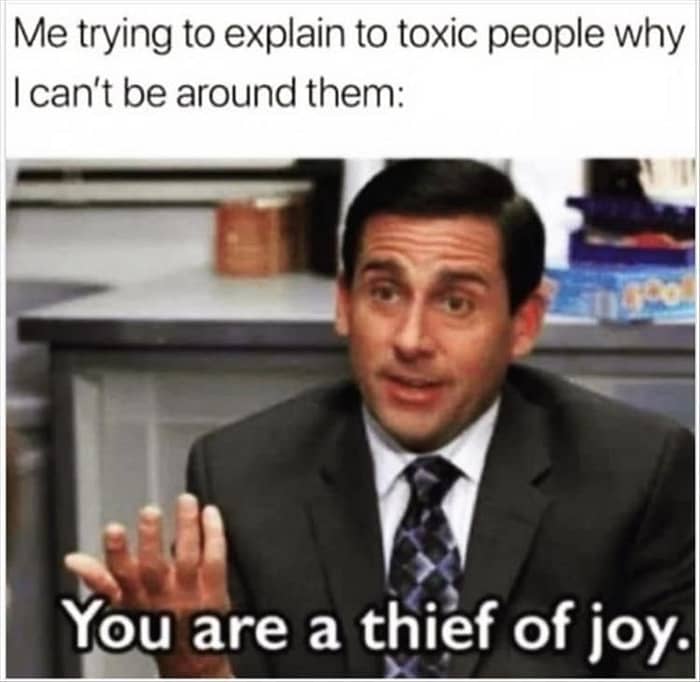 If toxic people can't ignore the negative, maybe they can learn to find the humor.
The Importance of Studying Psychology
What have we learned from reading this guide on the importance of psychology?
Remember the importance of psychology before you react.
For instance, think positive. Positive thinking strengthens the immune system.
Tate's proof: Comedians live longer than other people. Everyone on the Andy Griffith Show died over the age of 80. Comedian Jerry Stiller was over 90, Comedian Carl Reiner was over 90, and Cloris Leachman was 94 years old when she died.
Laughter works. In India there are Laughing Clubs since laughing strengthens the immune systems.
Marcia Tate continued: Optimistic people live longer than pessimistic people.
In other words, the importance of psychology is so great, your health is affected.
Tate's advice: Look for the positives in life. You will find them.
Importance of Psychology FAQs
What is the importance of psychology in everyday life?
By looking at the positives, you immune system is strengthened. Laughter has been known to extend your life span.
What is the importance of the purpose of psychology?
The importance of the purpose of psychology is to help you be your best self. By applying psychological principles to daily living, you live a life full of positivity, purpose, and laughter.
Wrapping Up: The Importance of Psychology
This post discussed the importance of psychology such as the power of positive thinking and the power of purpose.
Readers, please share so entrepreneurs, marketers, bloggers, and educators discover the importance of psychology and can apply this information to their lives.
I look forward to your views in the comments section. What can you add to the discussion about the importance of psychology?

Janice Wald is the founder of MostlyBlogging.com and co-founder of the Mostly Blogging Academy. She is an ebook author, blogger, blogging coach, blogging judge, freelance writer, and speaker. She won the Best Internet Marketer Award and the Best Blogger Award at the 2021 Infinity Blog Awards. Wald was also nominated as 2019 Best Internet Marketer by the Infinity Blog Awards and in 2017 as the Most Informative Blogger by the London Bloggers Bash. She's been featured on Small Business Trends, the Huffington Post, and Lifehack.