Are you trying to learn how to get more online sales?
Online marketers fall into two groups: You sell products online or you sell services online.
My research shows marketers who sell products online will have an easier time discovering how to get more online sales than marketers who sell services or online courses.
Therefore, marketers that don't sell a tangible product need to know how to get more online sales than other types of marketers.
The recent economic crisis has triggered accelerated digitization as many businesses move online. The phenomenon of digital transformation has been a reality check for businesses that were earlier reluctant to embrace the change.
Apart from those in the ecommerce industry, many B2B and B2C businesses appreciate the digital-first strategy hence the need to find ways to increase their online sales.
So, how to get more online sales for your business and make this a reality?
Here are four powerful strategies to boost your online sales.
4 Smart Strategies To Boost Your Online Sales
Do you want to know how to get more online sales? Try these effective strategies.
If you don't have an advertising budget, or you are working on a bootstrap budget, you should learn how to get more online sales using social media. Social media is free to use, so you don't need an advertising budget.
With the increasing number of social media users each day, it is definitely worth investing your time in social media engagement.
Today, social media platforms like Twitter and Facebook offer the average individual direct access to any business. Due to this, customers usually feel more attached to a brand and are more likely to do business with them when they are available on social media.
Social media platforms also make it easier for businesses to engage their existing and potential customers. Social media also gives you the chance to connect with customers instead of simply marketing to them. This appeals to the customer as they would want to patronize a company that relates with them.
A 2022 marketing trend has marketers flocking to TikTok. The Duolingo language learning app started this trend.
Duolingo capitalizes on the enormous popularity of the Netflix show "Squid Game." The bird, Duolingo's mascot, parodies the doll in Episode #1 of Squid Game in this Duolingo TikTok video.
Marketers host TikTok Challenges that users participate in. These Challenges grow the brand.
TikTok is one of the few social media platforms that still have a growth in organic marketing. If you don't have a budget to extend your reach, you should discover how to get more online sales using TikTok. Here you will find more information about TikTok marketing.
Let's learn more about how to get more online sales.
Improve customer experience
You need to understand your customers' needs to make the best decisions concerning various aspects of your business. For example, in a traditional, brick-and-mortar business place, you might implement various measures such as soothing music, comfortable chairs, or smiling staff to keep customers happy. Likewise, there are certain things you can do to make your customers satisfied with their experience with your online store.
A recent study showed that 13.3% of the total $222.5 billion ecommerce sales were in the US, and shipping businesses played a key role by offering timely delivery at reasonable rates.
Therefore, it is vital to consider working with reliable shipping companies for the best results. If you have international customers, you're probably asking 'what does it cost to ship internationally?' Fortunately, several services can help you ship your international orders at a rate your customers would be happy with.
Responsive website
According to a study, 90% of smartphone users use their devices to research a product. A responsive website design can influence how people interact with your website.
For this reason, designing a responsive website is crucial for increasing your sales online. Anything less can drag your online experience and cost you sales potential. 
Offer coupons and discounts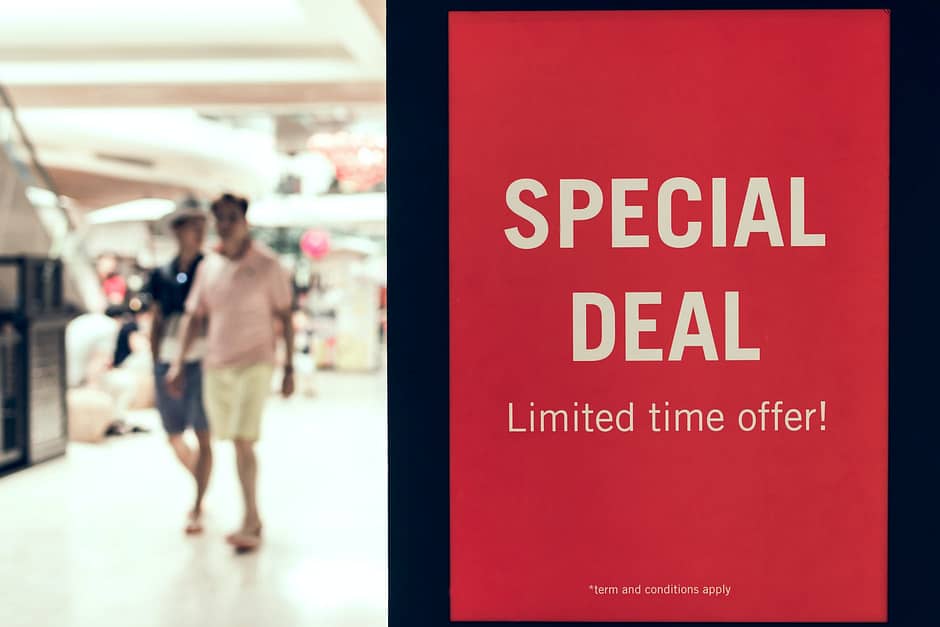 Coupons are a tried-and-true method of gaining sales for any business. While you may lose money on the sale, the tactics can be effective for enticing customers to return on a later date. Return visits are why some businesses exist even when many others collapse in less than four years.
It's true: Loyalty programs can go a long way in making your business a success. If you are wondering how to get more online sales, consider giving perks to returning users.
One good thing about coupons and discounts is how simple you can distribute. This may include adding promo codes to your PPC campaigns, adding coupons inside your product packaging, or sharing promo codes via social media.
Many people who began shopping online due to the pandemic are fast becoming loyal customers. With the tips mentioned above, you can capitalize on the trend, build a loyal customer base and boost your online sales.
How to Get More Online Sales: FAQ
How can I improve my online sales?
Start a customer loyalty program, market on TikTok and other social media sites, have a responsive website, and improve customer experience.
Wrapping Up: How to Get More Online Sales
In closing, this post shared how to effectively get more online sales. In addition, these approaches integrate 2022 marketing trends such as marketing on TikTok and implementing a customer loyalty program.
Readers, please share so marketers discover how to get more online sales.
I look forward to your views in the comments section. Can you suggest how to get more online sales to add to the discussion?
This post was contributed and made possible by the support of our readers.