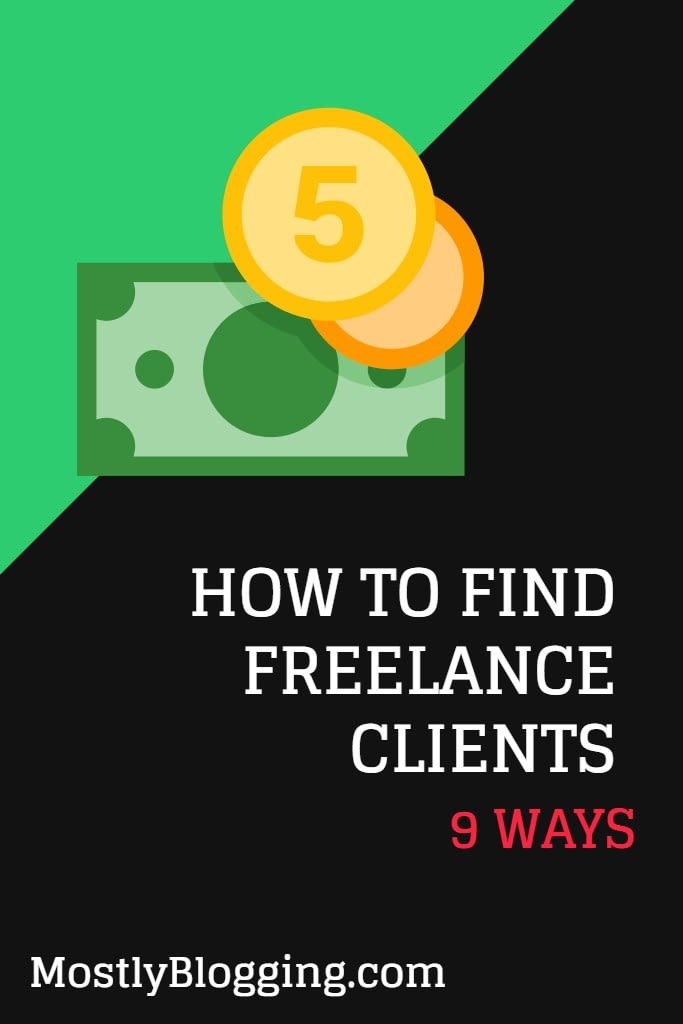 Do you need to know how to get clients as a freelancer?
Being a freelancer is one of the best day jobs for writers, but being a freelancer has challenges.
One of the toughest aspects of being a freelancer is finding clients. Even if the business is booming, finding clients regularly may prove daunting. Moreover, your success in learning how to get clients is dependent on your efforts.
Anyone can benefit from knowing how to get clients as a freelancer. For instance, graphic designers, freelance writers, and all other types of freelancers looking to generate more clients can benefit from these strategies.
It is essential to focus on finding and maintaining clients to maximize the potential of your business. Below are a few strategies that you can apply to help you land clients in a reasonable time-span.
How to get clients as a freelancer:
Word-of-Mouth
Freelance Job Sites
Blog
Social Media
Website Optimization
Network
LinkedIn Profile
Create Projects
Cold-Pitch
By reading this guide to how to get clients as a freelancer, you learn how to use these effective, mostly-free strategies.
Image Credit
Let's dive in and learn how to get clients as a freelancer.
How to Get Clients as a Freelancer, 9 Effective Ways
Word of Mouth
Whether you are just getting started as a freelancer or have some experience and wish to expand your clientele, telling your friends and family about your work is always a smart move. Although some of them may lack an understanding about what exactly you do, you are likely to find some valuable referrals or customers among them.
Additionally, talking to people with whom you are comfortable about your business helps build the confidence you need to pitch your service to strangers. If you cannot get your friends and family to understand what your work entails, you need to polish your pitching skills.
If you lack the chance to meet with them physically, you can tell your friends and family about your freelancing gig through messaging and phone calls. Do not forget to reach out to former employers and colleagues for meaningful connections as well.
Try Out the Various Freelancing Job Sites
Freelance job sites such as Fiverr help freelancers find clients. In addition to Fiverr, there are many Fiverr alternatives like Upwork, People Per Hour, and Freelancer which have a generally negative reputation from freelancers. However, they can be very beneficial, especially if you are just starting and you don't have an established portfolio, and you are not used to working with clients.
Getting started on these sites requires that you spend a lot of time and effort bidding and building your reputation and rating, especially in the initial months. Fortunately, the sites can help you transition to bigger and better-paying opportunities, especially if you always deliver high-quality work.
Contently is a free platform that enables you to build a portfolio to show clients.
Create a Blog
If you wish to attract more clients, you should consider adding a blog to your online resume or portfolio. Before you do this, identify your target market and find topics relevant to your field of work and ones that give you a chance to demonstrate your expertise.
Write articles that are appealing to your potential clients and are likely to lead to a sale.
Use Social Media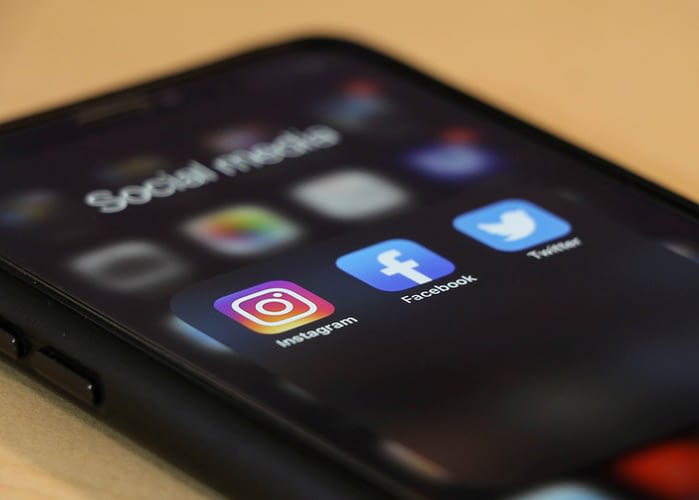 Social media is a powerful tool, especially if you are new to freelancing. Therefore, you should use social chat sites to your advantage to build connections with businesses and people that you admire and would love to work with.
This does not mean that you instantly message someone and ask them for work, although this technique has proven beneficial for some freelancers. Instead, follow them to get yourself on their radar and start building a connection by liking and commenting on some of their posts and showing support for what they do.
In addition to finding links with potential clients, ensure that you also follow some of your fellow freelancers. Strive to build genuine connections and friendships with them, and they might give you some important tips on how to maneuver the industry.
When we learn how to get clients as a freelancer, we learn not to sound spammy. That will turn people away. However, often, merely by making your presence known on social media, freelance clients seek you out.
Optimize Your Website
Your website acts as the hub for your case studies, portfolio, and social media presence. That is why it is essential to ensure that your content and design look and feel professional and consistent with the image of your brand. Remember to align your website to your unique value proposition and highlight the results you previously delivered for clients, along with some testimonials.
Including some photos and videos of your work is always a good idea. You can visit https://www.drdrone.ca/ to purchase professional equipment that can help you get some high-quality images of your work. 
Take Part in Networking Events
As a freelancer, networking is one of the major keys to success. That is why you should consider taking part in networking events to build connections with fellow entrepreneurs and potential clients. You can start by taking part in events close to home that cover topics relevant to your services.
In most cases, a networking opportunity may be described as a meet-up, workshop, huddle, demo, or conference, so ensure that you also lookout for the same. Even if you are unable to pick up immediate business from these events, you can learn a lot about your target audience's profession or industry, which will be beneficial in the near future.
Update Your LinkedIn Profile
Hiring managers and recruiters have a tendency to search on Linkedin to find potential partners. Moreover, Linkedin profiles rank highly in search results when people Google your name. For these reasons, it is essential to ensure that your Linkedin profile is attractive and up to date.
You can use LinkedIn to boost your brand by updating your skills and experience occasionally and uploading a crisp-looking profile photo. Include a summary that addresses some of your most relevant achievements and skills and upload some of your work in the work samples area.
Create Packages and Projects To Retain Clients
Finding new clients is always a good thing but retaining old ones is even better. Reach out to your previous clients to see if they have any new projects where your services would be beneficial. Alternatively, you can create new packages that attract them to continue doing business with you.
Cold Pitch Potential Clients
You may be surprised to find out that some people or companies need your services, but they haven't realized it yet. In such cases, the only way to make them your clients is by sending them cold pitches. You can do this via email and take your time to explain the services that you offer and how they would benefit their business.
Additionally, ensure that you tailor a message for the company you are approaching, rather than sending similar emails to several companies to increase your chances of success. This may seem time-consuming, but the results are worth the effort.
How to Get Clients as a Freelancer: Frequently Asked Questions
How do I market myself as a freelancer?
You can go to services like Upwork and Fiverr. You can also use social media sites to make people aware of your services. For instance, Reddit has a self-promotion subreddit. Also, Facebook groups hold #PromoDays.
Where do I find freelance clients online?
Upwork is a popular, upscale freelance service agency. You can use Fiverr as well. Many freelancers promote themselves on social media. For instance, I've received freelance work from using Instagram and Twitter.
Wrapping Up: How to Get Clients as a Freelancer
The success of your freelance business is determined by your ability to find and maintain clients. Use the above tips to attract new clients while retaining the existing ones.
Readers, please share so freelancers learn how to get more clients.
I look forward to your views in the comments section. Do you have any suggestions for ways to attract freelance clients?
This post was contributed and made possible by the support of our readers.