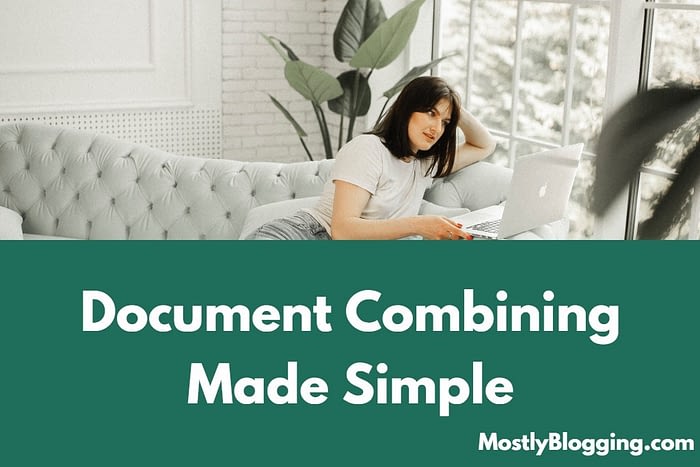 Do you know how to convert multiple files to PDF?
Conversely, you can also discover how to merge, split, and combine PDF files online.
This article covers the following directions:
How to combine PDF files
How to convert multiple files to PDF
How to split a PDF
How to select the best tool to merge files
This guide will explain how to combine PDF files into one document and how to convert multiple files to PDF. By reading this guide, you also receive a Lumin PDF review and tutorial.
How to Combine PDF Files
Merging, splitting, or otherwise combining PDF files has long been a valued feature of the document format.
The reasons for wanting to alter the size and length of PDF files are clear: Creating a single document from several different ones, reducing the size of a large document by eliminating certain pages and files, or breaking up a large file into smaller more manageable pages.
Therefore, merging documents works both ways: You can find out how to convert multiple files to PDF or you can discover how to combine multiple PDFs to one doc.
There are several ways to perform either of these functions with a PDF editor.
Many online PDF tools – both free-to-use and premium ones – offer users these abilities, but some are better than others and are easier to use.
Let's dive in and learn how to convert multiple files to PDF and how to convert multiple PDF to one document.
What is a PDF?
Before we can learn how to merge PDF files into one doc and how to convert multiple files to PDF, we need to know what a PDF is.
"PDF" stands for "Portable Document Format." Adobe came up with the term in 1992.
This guide examines how to convert multiple files to PDF or merge PDF documents into one file.
How To Merge, Split and Combine PDF Files Online
How To Merge PDF Documents
There are several ways for users to merge their PDF files, as well as to combine or split them if they need them.
Many online tools have very simple processes to merge PDF files, which include very basic steps like:
Uploading files (from your local hard drive, Google Drive or Dropbox)
Dragging and dropping as many files as you need to combine, split or merge
Depending on the tool that you are using, you can choose as many files as you want to merge, split or combine and then simply press the button that controls that feature. The new combined, merged, or split file will then be available for download or you can view it before downloading before making any more changes.
Merging PDFs with software like Lumin PDF is even easier. Users need only upload the desired PDF file or files, delete any unwanted pages or passages and then press Merge to complete the process. Every tool is different, but they all mostly follow the same process. They are designed to be easy to use for first-time users so their functioning is very straightforward.
How to Convert Multiple Files to PDF Using Lumin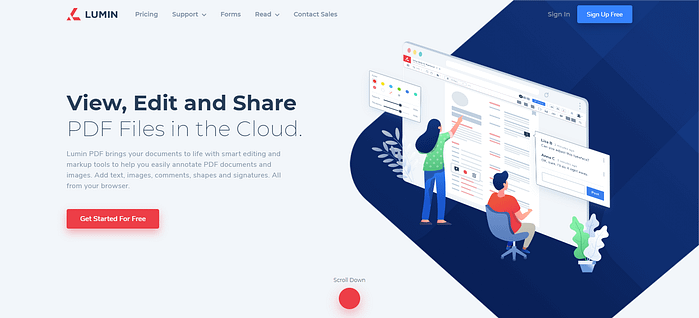 In order to know how to convert multiple files to PDf using Lumin, follow these steps:
To merge PDF documents, you need to upload the PDF file into the software, delete pages that you don't want to be in the document, and press Merge. The remaining pages in the PDF file will be merged automatically into one PDF document (Source).
How to Use a PDF Splitter
Combining several PDFs into one way to alter PDF files, but splitting them into different files is also an important feature of the format. The act of splitting a single PDF file into several different ones is not so different from merging them into one. Each online tool or software has its own functioning and features, but they usually work in the same way to make sure users are not overwhelmed by complicated features.
The Lumin PDF software, for example, combines both merging and splitting capacity into the same tools. Much the same way that users would go about merging their files, they do the same to split them. Namely, users have to upload a file, or, several files, into the program (Lumin allows for many files to be split at once) and then select which pages or files to split and delete to create a brand new file.
After making their selection, users can simply save the new file and download it to use however they want. Adobe Acrobat has a different, but not dissimilar method to splitting files that includes using their premium software to Organize and then Split files. Users can then select the pages they want to remove and keep and then choose their Output Option for where they want to save it or send it.
Choosing the Best Tool to Merge PDF Files
The tool that best helps people merge, combine or split their PDF files is based on user preference. Those who want something fast, free and easy-to-use have many options around the web. These online tools offer free trial periods or a limited number of files they can manipulate before having to pay for the service.
How to Convert Multiple Files to PDF: FAQ
How Do I Convert Multiple Files at Once?
When you need to know how to convert multiple files to PDF at once, you can use the Lumin PDF tool.
Wrapping Up: How to Merge Multiple PDF Files Into One Document and How to Convert Multiple Files to PDF
For those who need to merge and split files daily, they can invest in professional or premium versions of these online tools, which are better suited for frequent use.
What's more, along with the merging and splitting capabilities, these premium software programs also offer other more advanced features like adding digital signatures, compressing large files into smaller ones, and OCR (optical character recognition) technology.
Readers, please share so PDF users learn to work with PDF files more easily and discover how to convert multiple files to PDF and how to convert multiple PDF files into one document.
I look forward to your views in the comments section. Do you know how to convert multiple files to PDF? Which tool do you recommend?
Related Reading
Are you looking for tools to help you work more efficiently online? Check out this Mostly Blogging article explaining what you can do when Chrome is slow on Mac computers.
This post was made possible by the support of our readers.