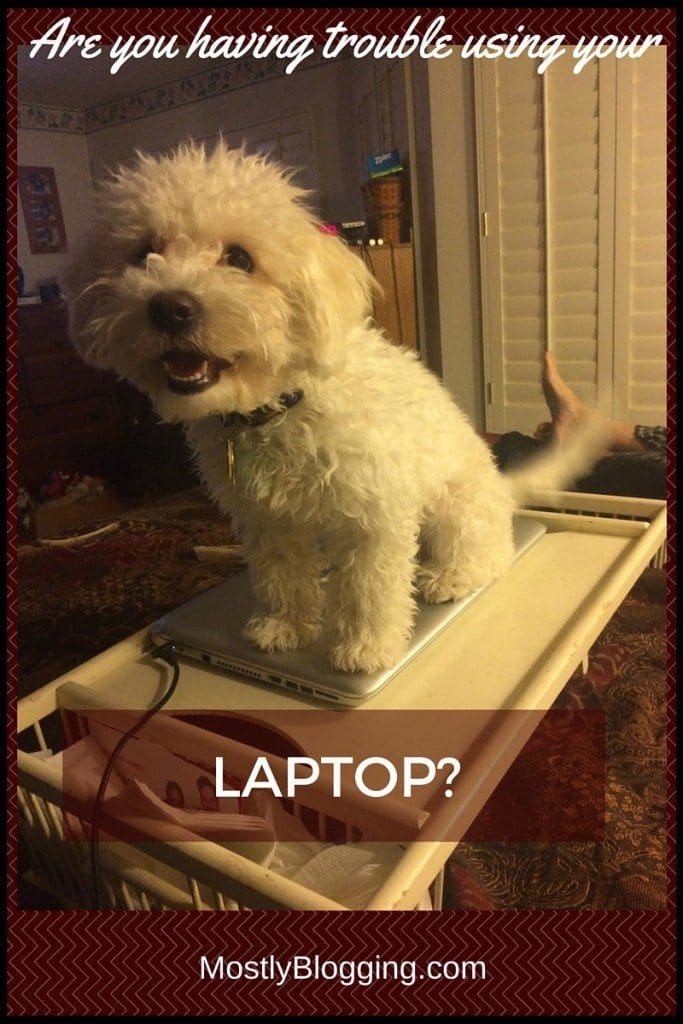 Are you a digital immigrant?
The digital native-immigrant concept explains that people are actually defined by the technology they are familiar with.
Are you a digital native?
If yes, consider yourself fortunate.
Digital natives are people born after the widespread adoption of technology and grew up using computers, the Internet, and mobile devices.
Today's guest post was written by a digital immigrant, Huffington Post contributor Leslie Handler, who explains the frustrations digital immigrants have especially when they are bloggers.
According to Techopedia,
A digital immigrant is an individual who was born before the widespread adoption of digital technology. The term digital immigrant may also apply to individuals who were born after the spread of digital technology and who were not exposed to it at an early age. Digital immigrants are the opposite of digital natives, who have been interacting with technology from childhood.
Leslie, take it away–
It's a Generational Thing
(A.K.A. Digital Immigrants Have it Rough)
I've looked into my future and it's not a pretty sight.
Generation 1:
I can fondly remember my Grandmother trying to use modern technology. When answering machines first came out and she would try to leave me a message, she would sign the message. No really. She would talk into the phone stating the purpose of her call. When she was done, she would say one word, "Grandma," as if you'd had no idea who had been talking for the last two-minute message. To her, it was like signing a card. We used to laugh, both at her and with her over her card signing phone messages.
Generation 2:
Skip down one generation to my mom. She's had a microwave since 1976 but she still takes a bag of frozen vegetables and puts them in a pot of water to boil on the stove. She has voicemail and she's armed with a cell phone, but I can't quite grasp why she bothers. She hasn't quite mastered either. She never has the phone with her when she needs it, and if she does, it isn't charged. She gives her cell number to her friends and to her doctors so of course, they call her on it. When she does have it with her and it's charged, she doesn't hear it ring as it is buried deep down into the hallows of her purse. If she does hear it ring, she can't answer it fast enough and she misses the call anyway. Then she doesn't understand how to check her messages. So now the doctor's office called to reschedule her appointment, and she never got the message. Then she shows up for the appointment only to be disappointed. It's like an episode of "The Twilight Zone." You can't tell if she's in the pre-technology world or in the present. And don't get me started on the computer.
For her birthday this year, we decided to get her a smart phone. This was my brilliant idea. I thought it would make her life easier. Instead of trying to scroll through a directory to find her contact names, instead of trying to figure out how to send an e-mail, and instead of trying to remember a password to check her voicemail messages, all she had to do is push one button to talk to Siri, and she'd be in business. Little did I realize that even after I programmed in all her contact's names, phone numbers, and e-mails, that she would still have to be capable of pushing the one button to use Siri. God help us if the correct screen is not displayed and she has to deal with any other button/app. She can't quite grasp the fact that apps don't work like buttons, you can't "push" them to make them work. I've tried to define a "tap" vs. a "push" for her, but all was completely lost when I had forgotten all about the swoosh to enter a previously resting phone. Insert smile here to prevent utter frustration.
Generation 3:
Then there's me. When computers first came out, I'd watch my toddlers climb up on a chair and tap and click until their little hearts were content. I thought that if they could do it, well so could I. So I sat down and taught myself the basics. When cell phones became the norm, I was one of the first to get rid of our land line. I frequently prefer e-mail's and texts to phone calls, and although I did get a little help from my daughter setting it up, I'm even a blogger. But I seem to be approaching my future more quickly lately. I can hear the giggles of my daughters as I try to keep up. They laugh at me when I accidentally send a group message when it's meant for only one, and they laugh at me when I think that tweeting is for birds and pinning is for seamstresses.
But I'm ok with my future as I try and will eventually fail to keep up. It's a time-honored tradition created by the amazing women of my family. I will happily pass it on to my girls. Besides, eventually, they'll be my age and their children will be laughing at them. Laugh away my beautiful girls because if I can make you and any of my future grandchildren laugh, then I've truly accomplished something for the ages.
So to all you "older" bloggers out there who get frustrated when trying to learn how to join a blog party, how to get your computer to remember your password so you don't have to, or how to network with the younger generation, I say kudos because they didn't go to school with slide rules and typewriters. Raise your heads high because you did something uncomfortable. You learned something new, and sharing your messages on your blog posts, can only make us all just that much wiser.
Admin Blogger's Commentary:
Bloggers especially feel the stress trying to keep up with the technology needed to be successful bloggers.
Leslie did a great job. She described the frustrations that so many people feel trying to keep up with changing technology. Her three-generation approach really made her point.
I agree with Leslie's answer to how to blog better if you are a digital immigrant– blog with pride.
Please share, so other digital immigrants know they are not alone with the frustrations of keeping up with technological changes especially while trying to blog.
After commenting, show Leslie some blog live and visit her blog LeslieGoesBoom.com.
If you are interested in guest posting, MostlyBlogging is looking for guest authors.
Had you heard of the concept of digital native versus digital immigrant? Which group do you identify with? Are you a digital native or a digital immigrant? If you are a digital immigrant, do you find trying to keep up with changing technology difficult? I look forward to your views.
Related Posts
30  Tools You Need to Create a Successful Blog 
6 Ways You Can Save Time Blogging, Technology You Should Know
How to Have a Popular Blog and Should You (Deals with other blogging frustrations)