Have you ever wondered, "How hard is it to start a business?"
This post provides a 7-step action plan for starting a new business.
This guide to startups models these strategies by showing how they apply to a charter boat business.
These tips are timely since boating is a business that would be in demand currently during the Coronavirus pandemic outbreak.
By the time you're done reading, you'll have an actionable plan helpful for any startup business idea.
In addition, you'll have several lifestyle business ideas.
Let's get started learning the answer to the question, "How hard is it to start a business?"
7 Helpful Tips to Start a Successful Charter Boat Business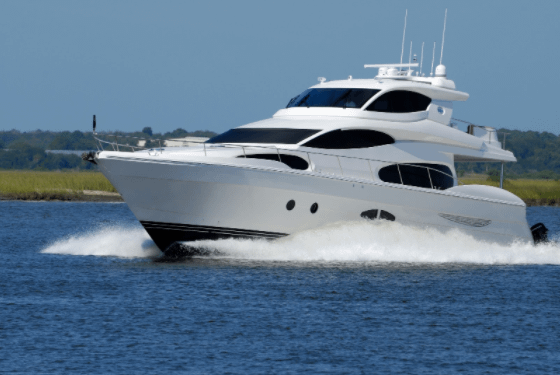 Source: pexels.com
As people are starting to adjust to the "new normal" caused by the coronavirus pandemic, businesses are also catching up. Regardless of the industry, different businesses are maximizing their resources to compensate for their revenue loss. For starters, putting up a business nowadays can be extremely challenging.
However, if you have commitment and patience to follow what you want, starting a business is a good challenge.
There are a lot of ideas you can try in starting a business. One industry that is interesting to try is the charter boat business.
People usually like spending time in the water to relax and have fun. So, why not take this opportunity to indulge them and make money while at it?
To help you become successful in this, we will give you some effective tips!
What Is Boat Chartering?
Before we give you the tips, let us discuss what the business is about. Boat chartering is basically renting a motor yacht or sailboat for various water activities. It allows people to experience fun boating activities with family and friends.
What Are the Types of Boat Chartering?
The types of boat chartering depend on the reason why people would want to rent the boat.
To know what these are, here is the list:
Fishing Charter – It is obvious that people would want to rent a boat for fishing. A group of fishermen, friends, or a family will most likely be your customers for this.
Yacht Charter – This type commonly involves luxurious experience for the customers. So, you might need some crew to manage the travel. It may also take several days for each rent.
Cabin Charter – Cabin charter is ideal for budget-friendly experiences. The concept for this is splitting the rent to several customers for one travel. You also need a crew for this type.
Crewed Charter – For customers who want to focus on their experience rather than driving the boat, this type is ideal. The important members of the crew for this type are the captain and chef.
Bareboat Charter – Bareboat is the most common type. Customers handle everything when sailing, from driving to taking care of the boat. However, it is important to note that customers' sailing experience is crucial.
Now that you have a clearer understanding of boat chartering, it is time we move on to the tips.
1. Identify Your Target Market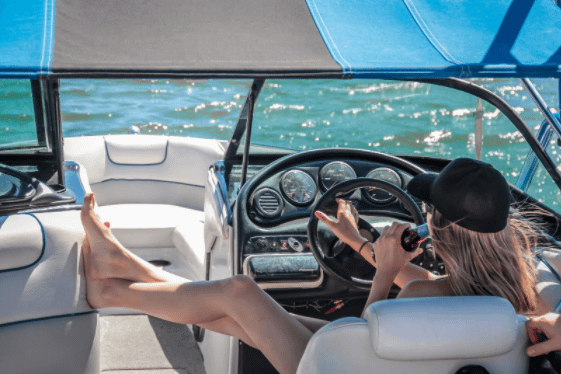 Source: pexels.com
Understanding the types of boat chartering will help you decide who your market is. If you decide to go with bareboat chartering, you know that your customers should have sailing experience.
It is also important to research the behavior of your target market. If most of them like cabin charter, then you might consider switching to it. Another factor is the area you want to put up your business to. If it is for lakes, then consider going for fishing or cabin charter.
2. Create Your Business Plan
The thought of starting a boat chartering business is like a warm-up before the proper exercise. It is just all in your head that needs some action. To make these thoughts real, you need to create a business plan.
The plan should include expenses, maintenance, and other services for your business. Expenses, for example, include gas, boat payment, and insurance. One important factor is the fee for renting boats. This is where you will get your profit.
You might want to conduct surveys on other companies in the same business.
You should know following:
This way, you have a better idea of how to plan your business.
3. Select the Boat's Style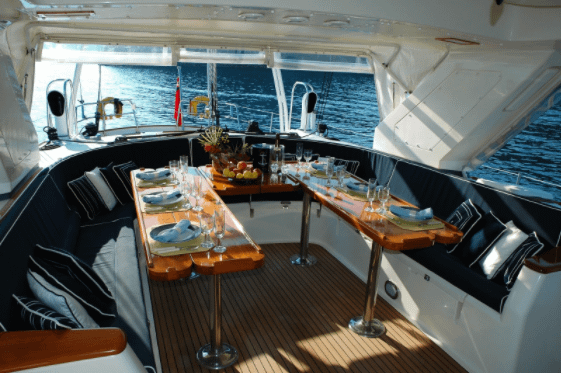 Source: pexels.com
Many charter boats with different styles are available. So, choosing the style would depend on who your market is. If you are eyeing for those interested in fishing, then the boats should have tanks for fish and others.
However, if you want people that like corporate outings, then you should have a commercial kitchen and luxurious decks. Research on the needs and wants of your market, so you know what features to have on your renting boats.
4. Decide on Whether to Rent or Buy Boats
Your boats are the most expensive element in your business. Therefore, it is important to decide whether you will be renting or buying boats. Of course, you have to go with the cheapest way that will give you large returns.
If you decide to buy boats, you can loan for money. This is a cheaper investment that will help you achieve your target returns in the long run. If you opt for renting boats, you will not have to worry about selling them if you discontinue your business. It also gives you the opportunity to get nicer vessels than you can afford to buy.
5. Register Your Business to Tax Authorities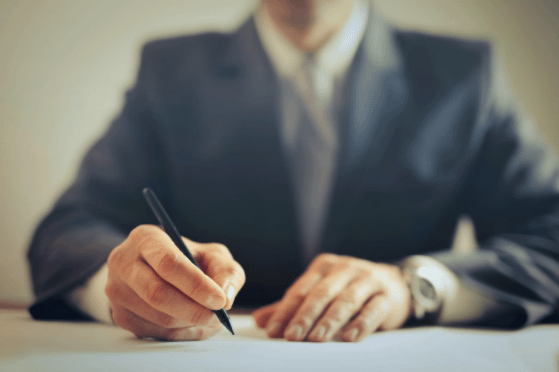 Source: pexels.com
This is a mandatory step for any small business. You must register your business with your local tax authority to avoid being charged with illegal activities. Visit your local tax authority office, and ask for legal guidance. You can also consult with a business lawyer for tips on how to register.
6. Select a Dock for Your Boats
Before you set sail, you have to have a place to dock your boats. The place is also where you load and unload customers. You might need to talk to local authorities about how you can have a space for your boats.
Once you can settle your space, the next step to follow is picking your dock system in. You can opt for something made of plastic like the HiSea floating dock system: it is sturdy and colorful, which helps attract customers.
7. Market Your Business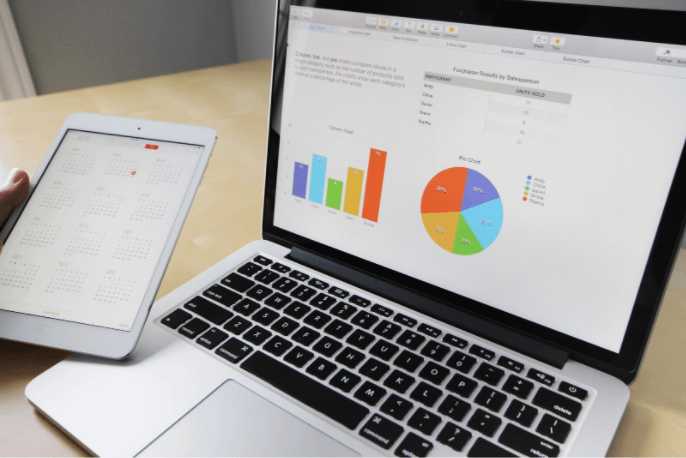 Source: pexels.com/
At this point, it is clear that you are ready to set sail. What you need to do now is market your boat chartering business to gain customers. Marketing has a lot of ways to do it, and the famous one nowadays is digital marketing.
Consider formulating a marketing brief which outlines your game plans and goals.
Digital marketing alone has many methods as well. You can start by building a website for your charter boats. You can also try social media and email marketing, which are all effective marketing channels.
You can advertise your business on TV and electronic billboards to extend your reach. The important thing in marketing is to maximize the most effective method to gain customers.
Conclusion: How Hard is It to Start a Business?
Starting a charter boat business is not a simple task and needs time and commitment. You have to set a goal, so you know where to go. Do research and ask professionals to help you with the different aspects of your business. This might be challenging, but it is worth the investment when done properly.
Takeaways:
This post answered the question, "How hard is it to start a business?"
Although today's contributing author focuses her tips on starting a charter boat business, her tips are helpful suggestions for starting any business:
Identify your target market
Create a business plan
Research your market
Make a budget
Register your business
Pick your location
Market your business
By following this action plan, you'll find out the answer to the question, "How hard is it to start a business?" is not difficult at all. Follow these strategies and your startup will be on the road to success.
The introduction to this post explained these tips are timely since boating is currently an in-demand business.
There are many lifestyle business ideas you can implement. For example, you can start your own clothing line. People still need clothes during the crisis. Lifestyle business ideas could include creating your own online courses, also an easy business idea to implement during this crisis.
Whichever business idea you choose, implement this 7-step business plan and you'll find the answer to the question, "How hard is it to start a business?" is "not hard at all."
Readers, please share so entrepreneurs learn how hard is it to start a business.
Do you have any suggestions for actionable strategies to add to a business plan or additional lifestyle business ideas? I look forward to your suggestions in the comment section.
Author: Carolyn Henderson
Related Reading
8+ Advantages and Disadvantages of Social Media for Business
This post was contributed and made possible by the support of our readers.