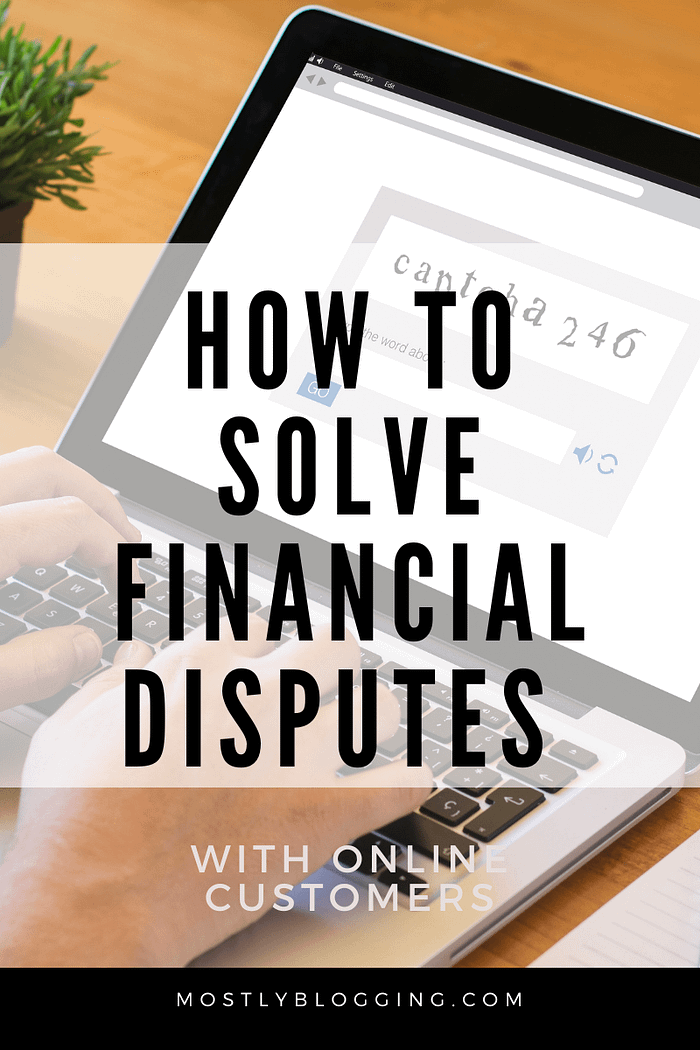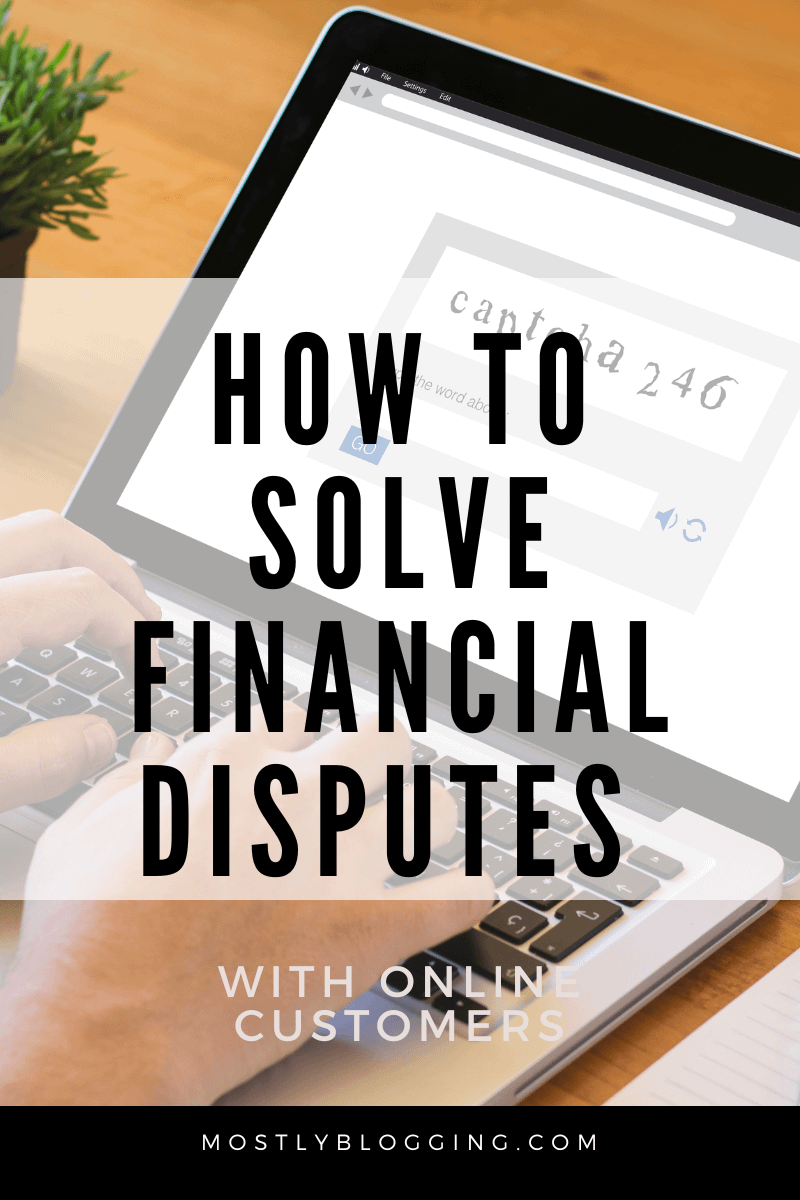 This article explains how blogging works when you are a professional blogger and want to get paid.
There are plenty of articles on the internet that explain how bloggers make money. This article explains how bloggers collect money.
What will you do if online customers owe you money but you and your customers don't agree on the money transfer system?
Did you hear the Quora Partner Program is folding in English?
If that was a source of blogging income for you, you need to find other ways to get paid.
What if there is a problem on the client's end but you've already done the work?
The truth is there are untold joys in blogging. However, this post shares how blogging works when you don't agree with your client, the very client you need to pay you.
By reading this post, you will see how blogging works when you are frustrated and your time is devalued.
You will get to read my argument with a client who didn't want to compensate me in the manner I requested.
You will also discover how to use Invoiced software, a free tool to solve the dispute.
Let's see how blogging works when using blogging to make income doesn't meet your expectations.
How Blogging Works: Not Always Smoothly
Until now, I'd been using PayPal without much of a problem. PayPal is a popular international money transfer system.
Customer #1
Email #1 indicates how blogging works. Blogging is complicated when the customer throws curve balls at you.
Follow along as we hash out how the customer will pay me for work I completed.
"Once you're done with our request, could you please send over an invoice with your banking information? (Bank ID Statement)."
I became concerned that the funds in my bank account would be stolen if I gave out my bank account number and routing information.
Email #2
"For the invoice, please refrain from using PayPal as a means of transaction. Instead, send us an invoice with your banking information on it (so Account Number/ SWIFT/ IBAN/ etc…)"
I responded, "Hi, I am not sure I understand. I use PayPal to generate invoices. Do you want to put the money directly in my PayPal account?"
I have used PayPal successfully for almost eight years. Explaining before I did the work that I only accept PayPal did not occur to me.
Email #3
"No, on the contrary, we'd rather not use PayPal. I'm assuming your PayPal account is tied to a bank account, please send us your banking information so we can wire you the money."
Will the client think you'll tire of this and give them a free service? Is that how blogging works? You get scammed or need to fear being scammed?
I responded, "I'm sorry. It's our policy not to give out our bank information, but I sent you a request for the money through the Zelle app which will allow you to put the money directly in my account like you wanted."
Email #4
"Hey there Janice,
I'm sorry, but we can't proceed with the payment with no official banking transaction. This is to make sure we are protected as much as you are. This is how business is usually conducted, we can't risk it."
I responded, "But, Zelle does protect both parties.
Giving our banking information is against our policy.
Do you have another idea?"
Do you see how blogging works when you allow people to pull you down a rabbit hole?
All these back-and-forth emails diminished the value of my time. I certainly wasn't going to be paid any more money due to the time it took me to write this correspondence. At this point, it looked like I wouldn't be paid at all.
Email #5
"Hey Janice,
Apologies, but we do NOT provide payments on PayPal or any other payment platforms.
You can use platforms to generate your invoice, but it needs to include your -or your business'- banking details.
I understand this goes against your policy (though I don't understand why you have such a policy) but we can't verify your or our payment's legitimacy if we cannot even send you money to your -or your business'- bank account.
I would appreciate it if you made an exception for this transaction and send us your bank details. After that, we won't trouble you anymore.
Thanks for understanding :)"
Uh-oh, the font turned red!
I responded, "I will talk to my banker to find out a way that will give me peace of mind."
My bank manager confirmed I could be scammed and advised me to give the routing number and account number of an account where I had such little funds it wouldn't matter if I was a victim of theft.
However, that financial solution still did not please the customer.
Email #6
"Please send me a proper invoice."
I responded, "If you don't want me to use PayPal to generate an invoice, please suggest a free tool I can use."
Email #7
"You can use Invoiced. Please make sure you add every bit of information you can (especially about your bank account: IBAN & SWIFT code). Download it as a pdf, then send it my way. :)"
Not being familiar with Invoiced software, it looked like I would need to learn a new tool.
Do you see how blogging works? Customer transactions should be streamlined. Blogging can be complicated and time-consuming in these cases.
Email #8
"Any progress on this? Here's a reminder of what to include in the invoice please:
Post's URL
IBAN
Our info (
Your own company's info (Name & Address)
Amount:
Invoice date
Country of origin
Apologies if this seems like "too much" information, but our accounting team insisted that it's done this way in order to authenticate every interaction and both parties incur no risk."
Do you see how blogging works? I had to jump through hoops just to try to get paid. Once again, each email diminished the value of my time.
How to Use Invoiced Software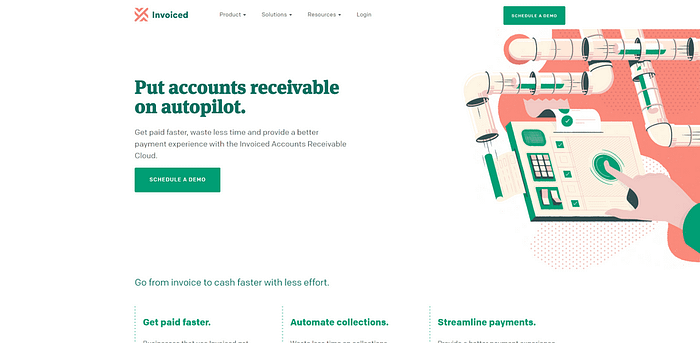 Invoiced software is a free invoice generator complete with a visually pleasing template. You can also generate an unlimited number of invoices.
One important note:
Since Invoiced software is free, you will see ads on the site.
Go to https://invoice-generator.com/#/1.
Fill in the information requested. Include your business logo.
Of everything on the bulleted list that was requested of me, I had the impossible task of trying to find my bank's IBAN number.
Why impossible?
According to a source, banks in the U.S. where I am located do not have IBAN numbers.
When you are done filling in the information on the Invoiced template, click "Download." Choose your format but PDF is recommended.
Afterward, you can edit your invoice which is saved on your device.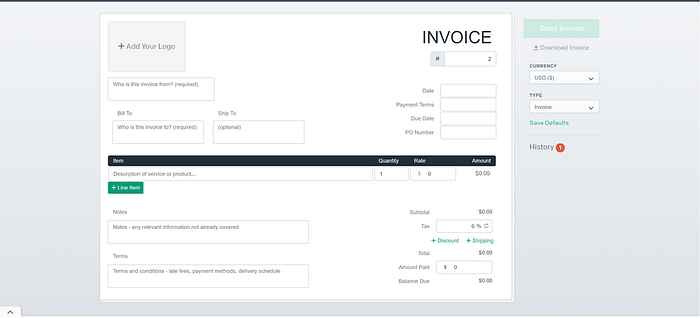 Here is the template the Invoiced software provides. As you see, I already have one invoice in my history.
Generating an invoice with Invoiced software is quick and easy.
This resolution took eight emails over a two-month period. However, I am relieved the customer and I reached a satisfactory solution. I am also glad that I will know about Invoiced software going forward.
Customer #2
Customer #2 also would not use PayPal.
"The team finished the article, and it is ready for posting. We have a concern, though; our PayPal account got locked, and we cannot send any payments via PayPal.
The good news is that we can process the payment using any of the options below:
Bank Transfer
Payoneer
Credit Card
Should you wish to publish the article, those are the modes of payment we can utilize now. If you prefer to use PayPal, kindly let us know and don't publish the article."
You understand: If I don't publish, I don't get paid. I don't use Payoneer.
PayPal allows credit card payments, and "Credit Card" is on her list, so I am hopeful we can quickly reach a resolution.
Happily, I can use Invoiced software if other methods are not satisfactory to both of us.
How Do Bloggers Get Paid?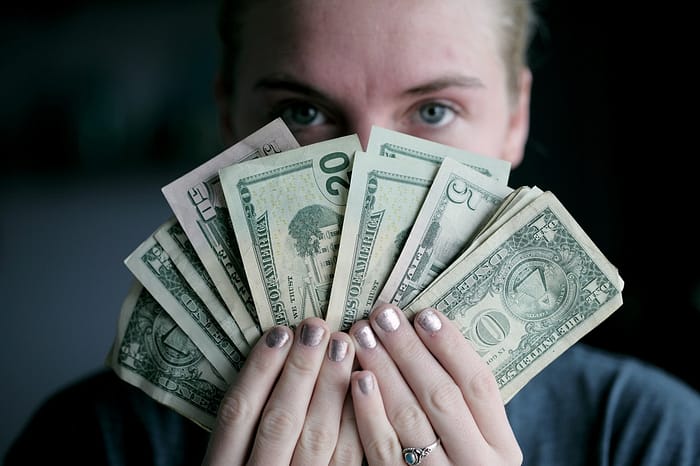 I know how bloggers get paid other than with Invoiced software.
PayPal
Zelle
Venmo
Stripe
Payoneer
The Medium Partner Program pays its writers using Stripe. Since I am a member of the Medium Partner Program, I have access to Stripe.
Despite these options, this post focused on solving the disagreements over which financial solution to try to agree on by sharing an Invoiced software tutorial.
How Blogging Works: FAQ
How do bloggers get paid?
There are many international money transfer systems: PayPal, Zelle, Venmo, Stripe, and Payoneer.
Wrapping Up: How Blogging Works When You Struggle to Get Paid
Here's the deal if you really want to know how blogging works when you're a problogger.
Since it takes money to make money, you need to make money or you won't be able to pay your blogging bills. Your business won't grow since you won't generate revenue to put back into your business.
How blogging works is this: This customer is always right just like in any business if you want to get paid.
You can set the terms up front. However, if I'd been close-minded and insisted on PayPal, I would have lost both gigs.
Add new tools to your arsenal. This way you can be flexible and have creative solutions instead of taking an "it's my way or the highway" attitude.
Although I lost time and experienced frustration, I added a new tool to my arsenal: Invoiced software.
Now that you have read this article, you won't encounter my frustration since you can also use Invoiced software.
Readers, please share so bloggers tired of how blogging works when customers argue about payment methods discover this post. This way they can see they are not alone. If you share, probloggers can discover Invoiced software.
I look forward to your views in the comments section. Can you relate to the frustration I encountered with Customer #1 or Customer #2? Are you familiar with Invoiced software?
Related Reading
How Fast Can You Make Money Blogging in 2022?

Janice Wald is the founder of MostlyBlogging.com and co-founder of the Mostly Blogging Academy. She is an ebook author, blogger, blogging coach, blogging judge, freelance writer, and speaker. She won the Best Internet Marketer Award and the Best Blogger Award at the 2021 Infinity Blog Awards. Wald was also nominated as 2019 Best Internet Marketer by the Infinity Blog Awards and in 2017 as the Most Informative Blogger by the London Bloggers Bash. She's been featured on Small Business Trends, the Huffington Post, and Lifehack.