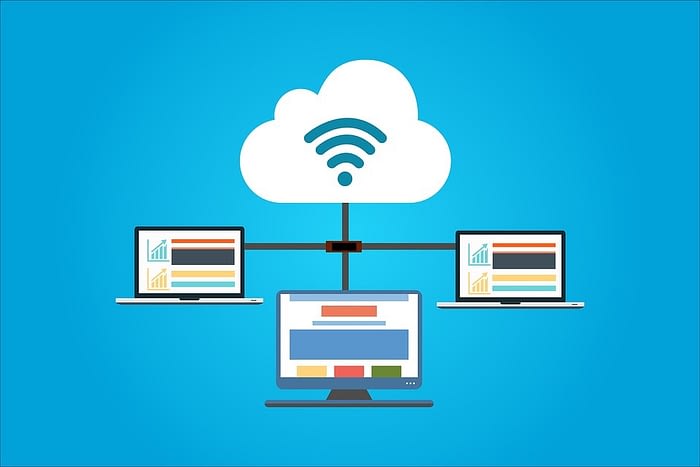 The Most Common Mistakes When Choosing a Hosting Provider
Are you familiar with the terms of your hosting agreement?
A website is the anchor of your online business.
By that logic, it has to be well designed and, of course, functional in order to properly represent your business in the online world. Of course, it all depends on your preferences, tastes, abilities, and creativity, but what you certainly need is a quality web hosting agreement. And that's not easy.
Choosing the company you'll sign a hosting agreement with is like looking for a good hotel because, when you are looking for the best hotel deal, you probably want it to be: cheap, comfortable, clean, with the best room service, great food and, of course, free Wi-Fi and snacks in the minibar.
The same goes for your web hosting agreement.
In short: You want to feel satisfied and relaxed and, at the same time, avoid big expenses. Your web hosting agreement shouldn't be consummated without doing a thorough search and analysis first, and that's where most people make the mistake #1. They don't inquire in a timely manner about everything and, in the end, they are doomed using a very low-quality service that directly harms their business sooner or later.
Here are some of the most common mistakes when choosing the right web hosting company. It would be good to avoid them…
Your Hosting Agreement: 7 Important Factor to Consider
1. You Think That a Good Web Hosting Service Is Free
Let's go back to the comparison with the hotel. We will ask you a simple question – have you ever booked and stayed in a hotel room for free? We're willing to bet you didn't, because it's practically impossible. Therefore, if you think that there's a chance to get a reliable hosting agreement without spending a penny for the service, you are very wrong.
IT experts say that, when it comes to web-hosting providers, you always get what you give: Free hosting service can be a convenient option if you're an amateur blogger. However, when it comes to big businesses, you can write off the free hosting service option.
There's one type of hosting that often comes with a possibility to use it for free in a package for some time of promotional period before you start to pay for it, or to use it completely free for a single domain hosting – MySQL hosting.
Even when it's completely free, MySQL hosting is feature-rich with full MySQL database support, PHP, and with allowed access to phpMyAdmin from your cPanel. This is because MySQL is the main service on all LAMP and WAMP hosting platforms, so any free account with the domain registration option can be used to install database scripts on these services.
If you've ever wondered what the problem with a free web hosting agreement is, here are some basic things to keep in mind:
Service is often slow and unavailable
You will hardly be able to improve search engine rankings of your website
Suspicious ads appearing (AdSense)
It doesn't give you the opportunity to grow and scale your business
You don't receive any warranty on the service itself
It's only a matter of time before all these problems will make your website extremely dysfunctional. And most importantly, you'll drive visitors away from the website because no one likes slow page loading and popping ads. For these reasons, try setting aside the option of free web hosting and, if you take your business seriously, start looking for moderately paid hosting that fulfills its primary purpose.
2. You Commit to a Full Year of Service With No Money-Back Guarantee
If you have no previous experience with a web hosting company, you should never commit to them for the whole year without a money-back guarantee. This would involve paying a down payment that you may not be able to pay back if you change your mind or don't enjoy their service.
Although some web hosting agreements include "money-back guarantees", there are many web hosting providers that make it difficult for you to get your money back. So, if they do a disservice, you may be stuck with them all year long and it can negatively affect your website.
It's a good idea to test your web host's products and services for a trial month before committing to the long term. It's also important to note that most web hosting providers don't offer refund options for beginner packages. Always go with one that has a clearly stated money-back guarantee. A good hosting company will gladly refund you or switch/upgrade your web hosting plans if you need them, as it's in their best interest to make you happy.
3. You Focus on Price at the Expense of Quality of Service
This "mistake" may sound a little illogical after everything that was written above but it's correct. You shouldn't choose a web hosting agreement based on its price alone, because price doesn't always measure the quality of performance.
Web hosting can cost you only a few hundred a year, however, it's possible that you'll come across cheaper providers who constantly offer great discounts on their services. Okay, how bad is that? The low price that hosting companies set for their service doesn't necessarily mean that these are unsuccessful companies with poor support and unstable servers, but it's one way for their company to attract new customers with the help of low prices.
Experience says that if you don't pay something now, you'll pay it at some point later, so keep an eye out to the price of the service you'll pay after the expiration of the period covered by the discount. Remember that most of the prominent prices on the Internet are only available if you pay in advance for the whole year.
So, what should you do? We recommend that you make priorities. Make a list of the parameters that are most important to you (storage space, unlimited bandwidth, emails, speed…) and keep in mind scaling your leased package in the future. Setting this will make it easier for you to search for companies that are able to meet your requirements and compare their prices.
4. You Fall for a "No Limit" Promises
We believe that, at least once, you have seen an ad from companies that promise unlimited options, especially when it comes to shared hosting. It would be good to be careful with providers that aim to attract as many clients as possible with pompous promises.
Quality companies will differentiate this and make it clear to customers that there's no unlimited hosting in the literal sense. Namely, there's no unlimited bandwidth or unlimited storage on disk. Each shared hosting has a certain capacity, and every contradiction is a serving of "false hope" and false expectations.
5. You Don't Google Online Reviews for the Provider
Impressions of satisfied or dissatisfied users of a company are a very important indicator of the quality of web hosting, so check this option before making your final decision.
In most of the online comments and available reviews, you can find a lot of relevant information about the service, as well as the options we have already mentioned, including:
Overall performance
Problems or bugs that happened to users
Possible security issues
Customer and technical support
Recent complaints about the service
But, keep in mind that web hosting companies know how important online reviews are. So you will often come across false reviews that are positive and paid, and that enhance their online reputation. What can you do about it? Find and consult trusted online groups and sources to test the verity of the reviews and be sure that a good reputation some hosting company has really is a reflection of their quality.
6. You Don't Test Customer Support Before Leasing
Regardless of the quality of service providers, you will surely face occasional web hosting issues. In such situations, prompt and good technical support can do a great deal for the benefit of your business. While most companies guarantee 24/7 customer support, only a few fulfill their promise. For this reason, you should test their effectiveness before signing a contract or leasing service on an annual basis.
If you find the option of live chat or phone and email support at the hosting company's website, don't hesitate to call them or message them to ask some basic questions regarding their services. A good customer support team will kindly answer your questions because, first and foremost, they know that this is the only way to retain existing customers and attract new ones.
Customer support is the pillar of the hosting company business, and promptness and efficiency in answering your queries is a relevant indicator of the quality of web hosting services. It's up to you to take the first step.
7. You Don't Read the Small Print
This is one of the "most invisible" parts during the process of choosing a web hosting provider. If you don't carefully read the Terms of Service that come with your intended web hosting plan, you'll probably end up with a lot of problems. This is more common with unlimited hosting plans that include a restriction on the number of resources that can be used in the Terms of Service.
It's also good to understand the term of your web host's sending limitations, that is, the number of emails you can send per hour. The Terms of Service also include a web host refund policy. Don't rely on free "90-Day Money-Back Guarantee" or "Hassle-Free Anytime Money Back Guarantee". No. Always read the actual refund policies outlined in the Terms of Service.
Wrapping Up: Your Web Hosting Agreement
Host blogger's comments:
Readers, please share so webmasters learn these important considerations when choosing a web hosting agreement.
I look forward to your views in the comments section: What factors do you believe are important when selecting your hosting provider?
Author: Nikola Roza, SEO for the Poor and Determined
This post solely reflects the opinion of the author.