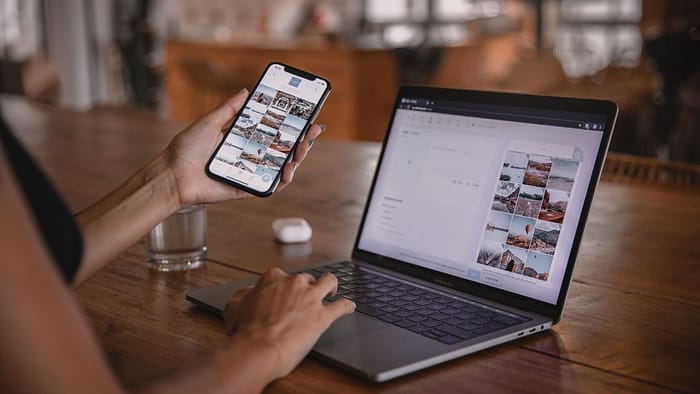 Thinking of publishing a hobby blog in your free time?
By reading this post, you discover everything you need to know about raising those writing standards from the get-go.
Beginner blogging can be a bit daunting even when publishing a hobby blog.
If you have never written anything before, but you have the inclination, it can be a good way to hone your craft and improve your writing skills.
There are even people out there who make a living writing blogs for others.
Given enough time, dedication, and commitment to your cause, this could be your life too. On the other hand, many bloggers do it for the love of a particular niche hobby, and we welcome those too.
No matter what niche area of writing you come from or why you write, we have some top tips that will make your hobby blog or professional blog better.
We have scoured the Internet to find the best expert advice that we could.
Whether you want to publish a hobby blog or a professional blog, you should take advantage of other people's knowledge and mistakes and learn how to write better with these 9 blog tips.
What is a Hobby Blog?
A hobby blog is not a blog about hobbies.
For the purposes of this post, a hobby blog is a blog the administrator runs for fun. This is in contrast to a professional blogger who has the added goal of making money.
9 Things You Need to Improve Your Blogs
Some say the difference between a successful blogger and one that failed, is that the successful blogger did not give up. We say that there's a little bit more to it than that.
Here's our take on how to improve your blog writing skills and give your readers a better blog experience whether you run a hobby blog or a pro blog.
1 – Readers Want Explanations
A little represented fact of blogging is that your reader wants you to explain things in a way they can understand. This doesn't mean that you must explain every aspect of what you're talking about to them, but this does mean that you ought to provide links to information that you don't personally have.
The primary function of linking in blogs should always be to expand your reader's experience. It's okay to recommend products or services but they should be products or services that you genuinely believe in.
2 – Write How You Speak
Regardless of which type of writing you do; you will hear this advice over and over again.
Writers have their own voice, and it is the same voice that you used to order your pumpkin spiced latte with. If you want to be natural, engaging, and confident, then write how you speak. It really is that simple.
Once you've been blogging for a while, you can start to worry about things like clarity or technique. To get started though, just write how you speak. Like with these other strategies, this tip holds true whether you run a hobby blog or a professional blog.
3 – Study Up
There is a myriad of sites out there that will help you advance your blogging career.
We personally recommend newbloggingmedia as an exceptional blogging resource. Here you can learn tips and tricks to help keep your content engaging.
The bloggers often give advice on who is hiring and who is not. You might even learn some techniques which you didn't necessarily know about before.
They occasionally give advice on where to find photographs and images, which you can use in your blogs. These blogging resources are extremely helpful, so get them bookmarked.
4 – Use Clear Headings
When the SERPs trawl the internet to log your site's data, they need clear headings and tags to mark what your page is about. The Google Bot insists on clear headings which match the content of the page.
5 – Use Clear Images
The better quality your images are, the higher you rank in search results. This is again to do with that Google Indexing bot. It crawls through sites and logs the arrival of new pages. The higher quality information and page you give them, the better your results in their listings.
6 – Mention Locations
People forget about this. If you are blogging for an industrial vacuuming service in Croydon, then mention things to do in Croydon once in a while. Mention the location of your trade and your service area. This helps your chances of appearing in local search results when people in Croydon search for cleaning services.
7 – Use Keywords
Whether blogging for yourself in a hobby blog or a company, mentioning a few keywords will widen the funnel that scoops in new readers.
Writing about farming in Australia? Mention the breeds of a few farm animals, mention the names of their feed or other products associated with them.
The more information you have online about your niche topic, the greater of an expert you appear in the eyes of Google and the other SERPS.
Related Reading: How to Use SERPRobot [and 16 Free Google Position Tools in 2022]
As an aside, we primarily talk about Google because they score 90% of all search engine searches made. Other sites are useful, but Google dominates this particular market.
8 – Read up on SEO
Studying SEO will help you improve the reach of your blog. Reach just means how many people you reach with it, much like how many people a physical store might catch on the high street.
Studying SEO will give you insights into digital marketing, how you can keep track of performance, how to find and update the keywords, and the benefits of link building.
The more you know, the better the blog, at least in the eyes of the bots. Remember that your focus should always be on the reader's experience. You can aim to please the SERPS all you like, but if the readers get annoyed, they will click elsewhere.
9 – Learn About Linking
Linking out away from the blog often puts people off. People seem to think that inserting links will lead readers away from your article, but think about it… does it lead you away as a reader? Or do you carry on until you have finished the article you were already reading, and then go back to that link?
An effective way to get around this is to use references instead. You can then add all your links at the bottom of the article as endnotes. This way you get the links, but the reader doesn't see them until last thing.
Internal linking is important too. The more you link to your own pages from other sites, the higher you score. Internal links score less points with SERPs, but they help readers spend more time on your site.
Hobby Blog: FAQ
How do I start a blog as a hobby?
In order to start a hobby blog, you need a content management system. Since you don't plan to monetize, you might want to use a free CMS like WordPress.com. You also need a name. Use a domain registry to ensure the name isn't taken.
How do I write a personal blog?
Start by finding a Content Management System like WordPress. Choose a name that isn't taken by looking in a domain registry. Then, write about your experiences.
Wrapping Up: How to Write a Hobby Blog or a Professional Blog
Got Top Tips of your own about running a hobby blog or a professional blog?
Don't forget to reach out to us in the comments section or on social media if you have any top blogging tips that we forgot to mention.
Related Reading
Running a blog is a great job for retired men.
This post was contributed and made possible by the support of our readers.