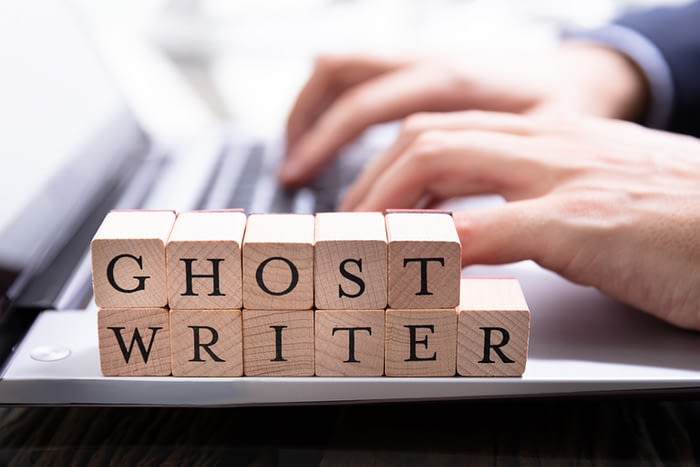 Are you looking to hire a ghostwriter? If not, perhaps you should.
This article offers compelling reasons to hire a ghostwriter.
By reading this post, you learn important benefits when you hire a ghostwriter as well as how to determine ghostwriter fees before you begin your search.
Let's dig in and learn important information you should know when you decide to hire a ghostwriter along with how much the decision will cost you.
2 Reasons You Should Hire A Ghostwriter
In today's competitive landscape of e-commerce, businesses have to keep up and introduce certain marketing strategies to stay relevant to their customers. These business blog examples illustrate this point.
With this in mind, establishing a strong marketing campaign is crucial in growing your business and expanding your customer reach. 
Today, many consumers turn to textual content in order to get information regarding a business's products and services. With that, your online visibility is a must. Your online presence can help raise brand awareness, increase conversions, and boost sales. 
Online visibility can be measured through your consistency with regard to posting in a timely manner, engaging with your audience, and publishing quality content on your site. All of these can help you strengthen existing customer relationships and gain more loyal followers in the long run.
However, with so many competitors implementing their own strategies, you must do everything you can to stand out. If you're a business owner and have little to no knowledge about content creation, then hiring a ghostwriter in your company may help you. 
What Is A Ghostwriter?
A ghostwriter is a freelance, third-party professional writer who produces relevant content for your business. Most of the time, these writers don't take credit for their written pieces. They work with you to collaborate and turn your raw ideas into comprehensive, engaging content.
Ghostwriters are versatile experts who can accommodate various types of content for you blog or website. They can write newsletters, articles, e-books, ads, and video scripts to name a few. In addition, they have a plethora of skills that makes them great assets for any business, whether it's a startup or a more established enterprise.
Why You Should Hire A Ghostwriter
Considering their crucial role in business, a ghostwriter may help you get the upper hand in your chosen niche. If you're ready to hire one, you may read articles such as Captivate Your Audience: How to Hire a Ghostwriter that can help equip you with adequate knowledge in looking for the most suitable writer for your business.
However, if you're still not convinced, we've rounded up two more reasons why you should hire a ghostwriter.
Give Yourself More Time to Focus on Your Main Duty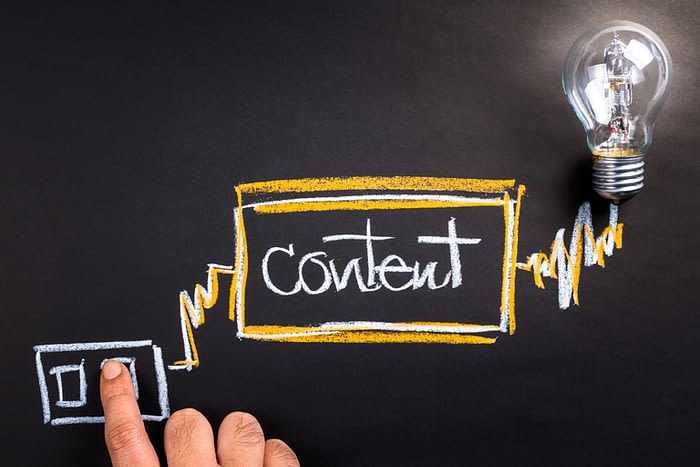 As a business owner, you might not have enough experience or knowledge when it comes to creating and publishing content. You may have also assigned this task to a staff member who has no credible experience with content writing, either.
Consequently, this may delay either their main tasks or the content's delivery. If that employee ends up not meeting your expectations with how the content should be written, you may have no choice but to give the task to another staff member. This cycle will negatively affect your company's productivity and workflow.
Time is a crucial currency that you need to manage well. Instead of juggling responsibilities or assigning a random team member to produce content, it would be better to hire a ghostwriter who'll help you with content creation management.
When you hire a ghostwriter, they can take a look at your ideas and determine how you can expand or refine them to make them more appealing to your target audience. With their experience and competence, a ghostwriter may also help you produce fresh, digestible content that'll encourage your readers to keep coming back.
Moreover, hiring a ghostwriter can help you stay focused on your duties as you delegate tasks that would be time-consuming for you to do on your own. As the business owner and leader, you need to prioritize the most crucial aspects of your business that only you can handle. Also, working with a ghostwriter may help you manage and save your energy for more urgent matters. Having that kind of support may inspire you to come up with more brilliant ideas for future content as well.
Related Reading: 6 Important Reasons You Need an Instagram Follower Manager
Furthermore, if you feel reluctant to delegate writing tasks because you fear that you'll lose the consistency of your content, don't worry. With their credible experience, ghostwriters can help preserve your brand voice while conveying messages that would resonate deeply with your target audience.
Hiring a ghostwriter doesn't mean you'll no longer be part of content creation. Depending on what you've negotiated, you may continue to supply blog topics, ideas, and even references from time to time. In that way, you can ensure that the content is still going to reflect your personality and sound authentic to your readers.
Due to the growing demand for quality content these days, looking for a ghostwriter is no longer as difficult as before. For instance, companies such as WritersBlok Ghostwriting Agency can help you look for outstanding writers who can help with your campaigns.
Think about it: Although you have to spend money hiring a ghostwriter, your return of investment (ROI) may increase because if you have excellent content, clients will have more reason to trust you and what you offer. Working with a ghostwriter is also cost-efficient for you and your staff since you'll not only get relevant, sales-driven content but also save a lot of time and effort.
Helps Produce SEO-Friendly Content
It's not enough for you to produce and publish quality content on your business site if you want to boost brand awareness and sales. Your target audience must notice your headlines, easily find and share your content, and stay longer on your website.
Because of that, when creating content for your target customers, you should make use of search engine optimization (SEO) strategies. SEO is crucial as this will help you improve your online visibility, boost conversions, increase sales, and set the tone for your other content marketing campaigns. 
Hiring a ghostwriter who knows the ins and outs of SEO would be highly beneficial to you. With an SEO expert on your team, you no longer need to delve into SEO-related matters such as Google algorithms and keyword analytics to improve your ranking on search engines. All of those can be handled by your ghostwriter.
Related Reading: How to Use the MozBar [for Free To Boost Your SEO Now], 3 Ways
Ghostwriter Fees
How much does it cost to hire a ghostwriter?
Ghostwriter fees vary. For instance. if you go to an agency to find a ghostwriter, you state how much you intend to pay for the job. Interested ghostwriters apply knowing in advance what ghostwriter fees you are offering.
Some clients pay per word while others offer a lump sum for the gig.
I once had the option of being a ghostwriter. The blogger found me on Google. He told me his budget, and I accepted the gig. I chose not to be a ghostwriter but to be identified in the article. The job would have paid the same regardless.
Hire a Ghostwriter: FAQ
How much is a ghostwriter paid?
Ghostwriter fees vary. Some clients pay per word while others offer a standard rate. The ghostwriter knows the fees before accepting the job.
The more people you have creating your content, the more content gets created. You also get to work on additional tasks or simply increase quality family time. Also, specific types of content may require a ghostwriter's expertise.
Wrapping It Up: Important Facts You Need to Know When You Hire a Ghostwriter
With the rising demand for ghostwriting services, it may be practical to hire a ghostwriter now to help you elevate and materialize your digital marketing ideas. If you go for someone with a credible background and extensive experience with content creation, you may be able to compete with or even outdo other businesses.
In the ever-evolving and vast field of e-commerce, high-quality and engaging content is one of the driving forces that can raise brand visibility and strengthen customer relations. Consequently, the sum of all your content marketing strategies can positively impact your return of investment.
Readers, please share so freelance writers and people who need freelance writers know the reasons to hire a ghostwriter.
I look forward to your views in the comments section. Were you ever a ghostwriter? On the other hand, did you ever hire a ghostwriter? What were your experiences?
Author Bio:
Mary Jane Williams is a blog expert. She worked as a ghostwriter for many years with a reputable digital marketing agency. She also has content marketing and SEO background. Mary Jane loves to help aspiring writers attain their dreams through her helpful writer-related articles.
This post was made possible by the support of our readers.