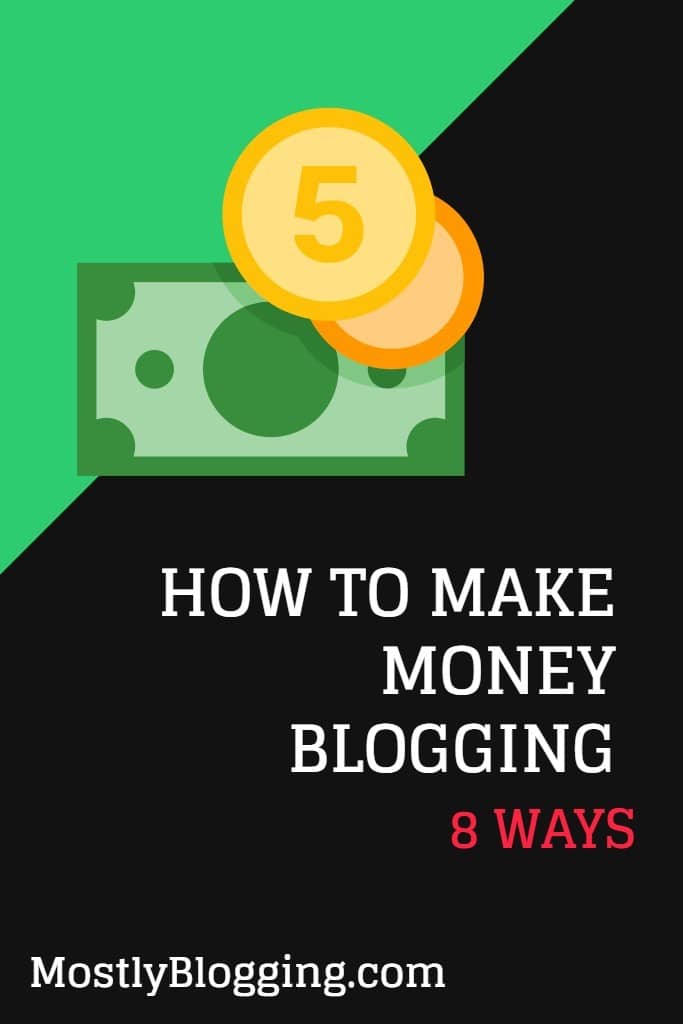 Do you know what the world's highest paid bloggers write about?
By reading this post, you'll discover what rich bloggers write about, what the YMYL topics are, and why you should avoid writing about them. You'll also find out how much the highest paid bloggers like the WebMD admins and Perez Hilton are worth.
If you want to be one of the highest paid bloggers, consider choosing one of these niches.
Here are the eight most lucrative content niches:
Fashion
Food
Beauty
Hobbies
Fitness
Health
Finance
Marketing
Let's get started learning what the world's highest paid bloggers write about.
Popular Blog Niches That Drive Traffic and Make Money
Blogging for profit can be a mysterious business.
You probably read blogs all the time and hear about creators that are earning money by running a blog, but the process they follow is what is often less obvious.
Before you rip the band-aid off and start haphazardly throwing content upon a random site crossing your fingers you will turn a profit, research successful blog niches, and consider how your passion and plan might align with spaces that are already finding profitability.
Niches Belonging to the Highest Paid Bloggers
Hobbies
The suggestion of hobbies is broad, so be advised that if this is a niche you gravitate towards you might have to be more specific to gain an audience and advertisers necessary to turn a profit.
Once you have selected a general topic you can branch out more detailed pieces from there. Cars, for example, are a widely popular hobby. There is an entire community of people that revel in every aspect of vehicles from classic cars to DIY maintenance, to buying and selling.
Get your flow chart of ideas started so that you can identify sub-categories that will help you create more content. Start with cars and work your way through owning, operating, caring for, collecting, and so on.
Piggybacking one topic on another might look like creating an article about overall vehicle maintenance with a section like this site here that includes a complete guide to washing and waxing your car.
Health and Wellness
The health and wellness industry are on an upward trend right now with no sign of slowing down. You no longer must be a certified professional to provide tips and tricks that people care to know about.
By creating a blog voice that is authentic to your personal experiences and specific approach to health and wellness you are inviting in followers of the industry in general and a subgroup of people that align with your individual niche.
Healthy eating is a broad category that can act as your main topic then be fleshed out to include smaller and more specific opportunities for content.
For example, healthy eating can transition into topics like proper nutrition for new moms, healthy grocery lists for busy professionals, and recipe ideas for competitive fitness professionals. That is three different opportunities for outreach all stemming from one simple subject.
Disadvantages of Writing about Health and Wellness
Important Note: In May of 2020, Google's CORE update made sure that bloggers who write about health and wellness are authorities in the health niche or they don't get priority visibility in the Search Engine Results Pages. This is aligned with Google's emphasis on the E-A-T criteria.
E: Do you cite experts in the health and wellness niche?
A: Are you an authority in the health and wellness niche?
T: If not, Google will not trust your content to rank well in the Search Engine Results Pages.
If you want to try for guaranteed search engine rankings, avoid writing about health and wellness even if this is a niche of the highest paid bloggers.
For instance, you may have heard of WebMD.
Look at their metrics:

Screnshot courtesy of Ahrefs.
If you examine the screenshot, you'll see WebMD is a high authority blog with 100 million backlinks.
Are the admins of WebMD among the world's highest paid bloggers?
Yes. WebMD recently sold for 2.8 billion dollars (Source).
The highest paid bloggers do indeed write for WebMD, but unless you want to try to guest post for them, or a comparable medical authority blog, steer away.
Frugal Living
Money will never, not be relevant. People are always on the hunt for ways to earn more, save more, spend smartly, the list goes on. Take advantage of this by exploring personal finance as your blog niche.
The best part is you do not have to be a professional giving out stock tips and setting up retirement plans to be successful in this space. On the contrary, most readers will want content that is applicable to everyday life and filled with tips and tricks about how to reach their personal finance goals in a real and relatable way.
While you may not think that your love for clipping coupons is anything exciting, if it is helping you make major money moves in your household, it is a worthwhile blog topic.
Your Money, Your Life (YMYL)
Have you ever heard of Your Money, Your Life?
If not, perhaps you've heard of the acronym YMYL.
"Your Money, Your Life" directly relates to the E-A-T acronym and Google's emphasis on making sure its search engine users see articles on Page 1 of the Search Engine Results Pages (SERPs) on important topics by authorities.
According to Semrush (formerly SEMrush),
"Your Money or Your Life (YMYL) content is the type of information that, if presented inaccurately, untruthfully, or deceptively, could directly impact the reader's happiness, health, or financial stability.

In other words, the stakes are high for this type of content. If you create a YMYL page with bad advice or bad information, it could affect people's lives and livelihood.

Google takes this content very, very seriously. Experts with relevant expertise need to write YMYL content."
According to this quote from Semrush, if you write about health or financial stability, you need to be an "expert," or suffer the results by getting buried at the bottom of Google's Search Engine Results Pages. If you want your posts to get a rank boost in the SERPs, stay away from YMYL topics.
Highest Paid Bloggers Frequently Asked Questions
How much do successful bloggers make?
WebMD sold for 2.8 billion dollars. Perez Hilton makes 41.3 million per year.
Which blog is best for earning?
Fashion, fitness, and food are three of the most lucrative blog content niches.
Wrapping Up: Highest Paid Bloggers
As with each of the previous niche suggestions, think about how large of an umbrella 'money' is and how many topics are tied back to it to help you create content that draws in a large pool of readers as well as advertisers.
Of the eight niches of the highest paid bloggers, three were described in detail. You'll find more information about the other content niches in this Mostly Blogging post about the types of blogs that make money.
Takeaways
There are certain niches that tend to be more profitable than others. These belong to the highest paid bloggers.
However, don't set yourself up to be disappointed, disillusioned, and discouraged by attempting to write about topics such as wellness and money if you are not an authority in those content niches.
You actually can write about YMYL topics if you have interest and knowledge, but you can't write about them on your own blog if you want significant search traffic. Try guest posting for an authority site and make a name for yourself in the niche. You can even write for Medium.com, a popular content-sharing site.
In closing, by reading this post, you discovered the eight most lucrative content niches, and the content niches that belong to the YMYL category.
Readers, please share so bloggers wishing to be among the world's highest paid bloggers discover this guide.
I look forward to your views in the comment section. Do you have any suggestions for more profitable niches writers can choose if they want to be among the highest paid bloggers?
Related
The Mostly Blogging Academy explains how to make money blogging. Check out our course on how to make $500 your first month of blogging.
This Is What You Need to Know to Quickly Make $100 to $1,000+ Monthly with Affiliate Marketing With or Without Making Sales explains how to make money through affiliate marketing.
This post was contributed and made possible by the support of our readers.