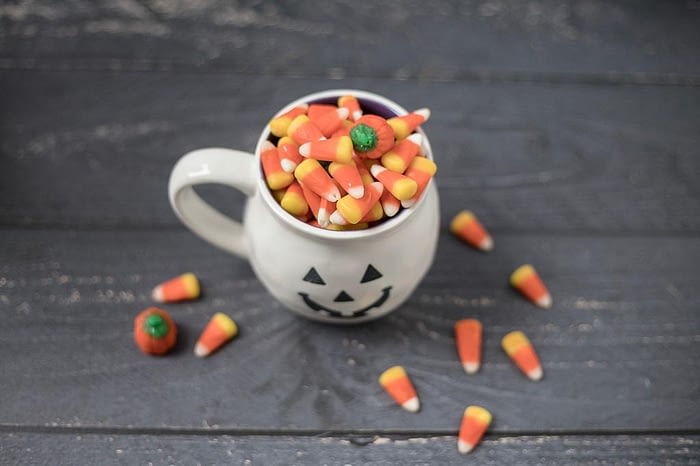 Welcome to Our Halloween Blog Party!
Halloween, October 31, is on Thursday.
Halloween is traditionally celebrated in many parts of the world. The day is characterized by children in costumes going door to door asking for "tricks or treats."
Of course, most people give candy. Therefore, we are having candy at today's Halloween party.
These donuts looked too good to pass up, so we are having Halloween donuts as well.
To add ambiance to our party, here are some Halloween poems that rhyme:
On one mystic, magic night,
Jack O Lanterns glowing bright,
Kids with bags of candy sweet,
Roam door to door and street to street.
Source: https://www.familyfriendpoems.com/poems/holiday/halloween/
I saw a shadow passing by,
Thinking it just a trick of the eye.
I turned on the light, but no one was there,
Though I noticed a fragrance, thick in the air.

Source: https://www.familyfriendpoems.com/poems/holiday/halloween/
Halloween music will also set the mood for our party.
"Monster Mash" is my favorite Halloween song.
Halloween Trivia
On a related note, National Black Cat Day is October 27. Black cats are also associated with Halloween.
In the comments section, you are encouraged to self-promote.
Introduce your blog to the other guests at the party. Tell the readers about your blog, and post a link to your favorite post, a recent post, your About page, your blog link, or anything you like.
If you are not already following Mostly Blogging, I like new subscribers too.
Enjoy the candy, donuts, and networking.
Note: At other blog parties, guests are encouraged to return and leave different links to articles in different comment boxes. You are welcome to return as often as you like and leave links.
Have you published any Halloween poems that rhyme? Feel free to share the links to your Halloween posts.
I am hoping others will be able to find new blogs to read and new bloggers to connect with.
Guests, if you think others would enjoy the networking opportunities at our blog party, please share on your social media and blogs. The more guests at the party, the more networking opportunities for all of us.
Source
Image Credit: Photo by Sarah Gualtieri on Unsplash
Related Posts:
Indian Independence Day Blog Party