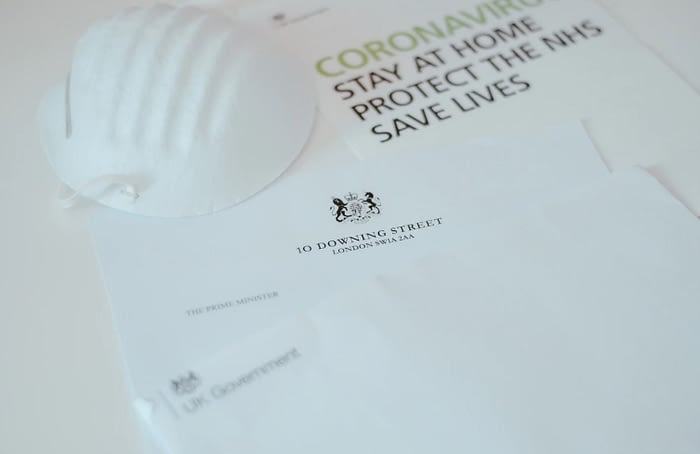 Guided writing.
Has Covid-19 concerned you so much you're having trouble meeting your editorial calendar?
Perhaps what you need are guided writing prompts.
Guest author Catalin Contantin explains how to calm your Covid-19 panic.
By the time you're done reading, you'll know Catalin's tips as well as my own tips to help you.
How To Calm Your COVID-19 Panic Online
Catalin Constantin
No one was prepared for just how much COVID-19 would affect our lives. A pandemic always sounded scary, but the reality has shown us angles that we never thought of. In addition to the fear of getting ill and losing loved ones, there are economic fears, loneliness, and boredom. Many people are separated from their support systems too.
As with most things during this crisis, a lot of the answers can be found online. People who need help dealing with panic can find a range of services to help them.
Consider trying the following.
Online therapy
The online therapy business took off a few years ago, and during that time sites like BetterHelp have become lifesavers for many people. BetterHelp takes the therapy process – which was once rigid and confined to offices – and brought it into the home. People who would never have gone to therapy are now seeing a therapist regularly.
During COVID-19, online therapy has become all the more popular, as it provides a lifeline for those who feel alone and at their wit's end. If you are feeling panicked about the virus or anything else, finding an online therapist may be exactly what you need to transform things for the better.
Note: The social media site, Huddol, offers professional therapists as well as support from other members.
Fortune readers
Everyone wants to know when this thing will end, which is why online fortune tellers have become increasingly sought after. The idea is that maybe a psychic will be able to give some idea of what will happen next and that the information might be comforting.
The truth is that no one can claim to have the answers. A fortune teller might be able to tell you more about yourself and your coping mechanisms. They may be able to reassure you by showing that you have what it takes to get through this. But they will not give you an end date.
Online astrologers
In a similar vein, an online astrologer can tell you more about your character and the way you are likely to react to different scenarios. They can tell you how the stars are influencing the world right now, and how that translates into your life. Because they are good at reading people, their interpretations fall into a solid context and are not simply rote answers.
Tarot card readings
If you are looking for more information on what is in store in your internal life, tarot card readings may be what you are seeking. Tarot cards generally tell you about your love life, your career, and aspects of your social and financial realities. Again, a lot of the work is done through the interpretations of the psychic. They can tell you a lot about yourself because they are excellent at reading people. The cards on their own mean nothing, but in the context of your life, they can reveal important secrets.
Get help
There has always been an unfortunate stigma on admitting you need help. However, if there is any time for that stigma to drop it is now. We are all struggling in some way, dealing with the chaos and panic of the world in 2020. Getting help is your imperative, and is a courageous step rather than a sign of weakness.
If you are having trouble coming to terms with COVID-19, seek help online. In case of emergency, rather call an official hotline or visit a nearby hospital.
Note: These tips solely reflect the support of the guest author and do not reflect the opinions of Janice Wald or Mostly Blogging.
Use Resources to Help You Meet Your Editorial Calendar
Janice Wald
Do you feel you owe your readers your commitment to meeting your publication schedule?
For example, I post each Monday at 6:00 am.
If I become preoccupied by my concerns, am I bound by an unwritten contract to publish when my readers expect?
If you believe that you are and you don't want to disappoint your readers, you have several options in addition to what Catalin shared.
Be Grateful
First, try to be thankful for the good still in your life and appreciate those things.
In this vein, I recently asked Facebook users to share the posts of people trying to use their FB status to cheer people up.
This is one of the many advantages of social media. People use Facebook and other sites like Instagram to post inspirational messages.
Find Inspiration
Next, you can read inspirational quotes. Many people put these good vibes quotes and sayings in their Instagram post, their Instagram Story, or on their Twitter feed in addition to their Facebook wall.
Use Guided Writing Tools
There are many ways for you to write the perfect post even if you're preoccupied.
For example, you can follow a guided writing prompt also called a template.
What is Guided Writing?
Any tool that helps you focus on completing the steps in the writing process. These tools may vary depending on the kind of writing you're attempting to compose.
You can use this as your guided writing template: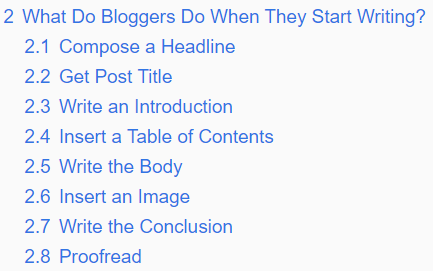 This is a section of an outline I made about an upcoming post. You can use something this simple as your guided writing tool. Anything that helps you focus on what you need to do to help your readers can help you guide your writing.
That brings us to our next solution: Remember the purpose of blogs. Remember what bloggers do and let that guide you to focus on helping your loyal readers and not on your problems at hand.
Wrapping Up: Guided Writing
This post asked if you feel bound by your editorial calendar to publish according to a schedule for your readers.
Do you feel you owe your loyal readers a consistent publication schedule? On the other hand, do you feel unexpected bumps in the road excuses you from meeting your schedule?
Can you add to the discussion by suggesting additional tips for getting writers' minds off the Coronavirus or any problems they have?
If you feel these tips will help writers with guided writing tips, please share.
Authors: Catalin Constantin and Janice Wald
This post was made possible by the support of our readers.