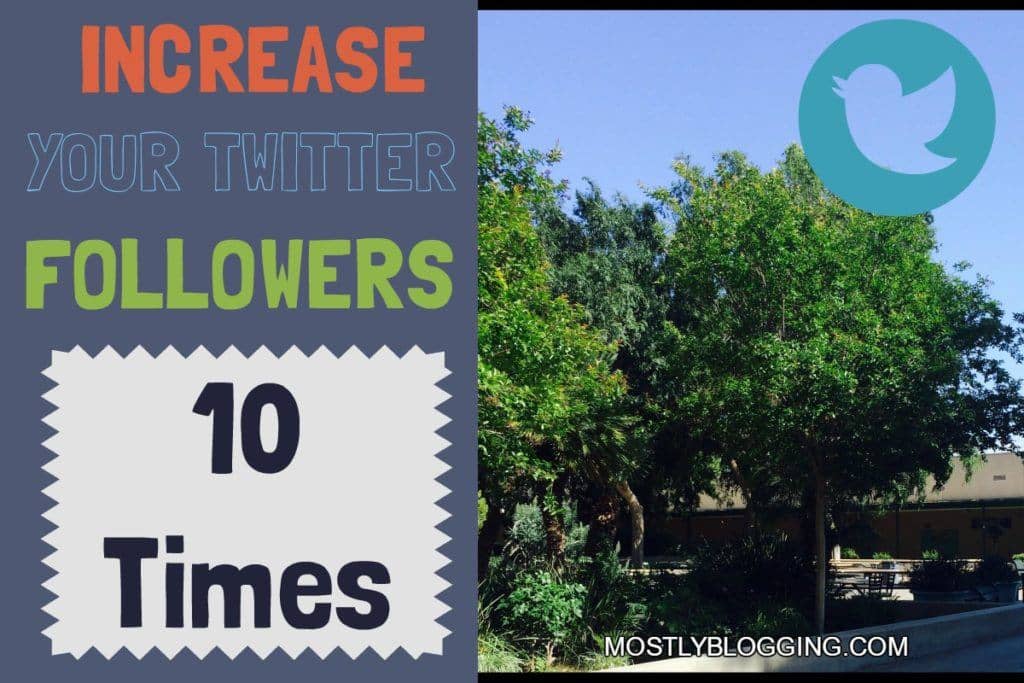 You know the advantages of using Twitter.
You know with its character limit on messages, Twitter is the high-speed, information-now site.
You know it's a great place to check updates.
You know you can get away with posting more often here than you can on other sites.*
It's a good thing travel blogger Rajat Chakraborty is here to tell us how to maximize Twitter's potential for blog traffic.
How I Scaled My Twitter Traffic From 86 to 860 in 4 Months
On a gloomy Sunday afternoon, I sat staring at my Twitter page with a mere 86 followers staring back at me and wondered, What's wrong with my blog?
I also left a message on the WordPress Forum in desperation how I really felt about people not responding to my posts at all.
As it stands today, I have reached 860 Twitter followers and the count is still on the rise. Like many other strugglers, newcomers, and veteran bloggers, who have their own set of mistakes, I, too, have made many of them to the extent of giving up.
Sometimes, the honest frustrations land you in places you have never wondered and expected. Probably that is where you are about to find your answers.
I had a few valuable lessons to take home after connecting with Janice and want to share with others here.
How to Increase Your Twitter Followers
#1. Don't wait for others- It's quite possible they are waiting for you.
This one thought changed the way I have been looking at things for past four months now.
We as human beings crave success and attention. Often, this takes us into the state of isolation, where no one connects with no one.
So, one of the fundamental principles of any traffic, and that works on Twitter too- is that be an ice-breaker yourself. Do not wait for others to engage. The engagement will increase. Keep patience.
#2. Likes attract likes – Look for people of your interest.
As a travel blogger, anything that speaks about travel is of my interest. I simply love that. It is important to know that the people who share the same passion are easier to connect with and that what you speak and share with them makes more sense and adds relevance.
So, even if you do not get into the follow-for-follow principle, you will still see a noticeable response as now you are connecting with people in the same niche.
#3. Do you have your niche lists?
Also, your niche is usually a broad category. For e.g., photography.
Bloggers today have gone beyond the realms of restricting themselves to generic niches. So, in your photography niche too, you might have your own streamlined interests- nature, landscapes, portraits, still-life, wildlife, monochrome, macro to name a few.
Depending on your interests, it is a good idea to create a list of your interests and then search for people specializing in these areas. They WILL connect with you because nothing works better than connecting with a person with whom you can rant about your interests for hours on end.
#4. Create a tweet with a different headline when sharing your post on Twitter.
Probably, everyone is used to 'automating' the process a lot. Saves a lot of time for you indeed! That's true, but humans are good at knowing who talks- a machine or a man. Most WordPress users use the Publicize Feature of WordPress to automatically post on different social media platforms.
But every social media platform has a particular engagement pattern, and I, too, like many others, took my own sweet time to understand it, and tried to grin and bear it when I found no engagement on my tweets.
When you are posting or sharing your posts on Twitter, remember:-
 Use a different set of headlines or a punch line.
 Use a different blog graphic. Canva allows you to make customized blog graphics based on every type of social media platform. Use their pre-designed templates to the best of your advantage.
 Use a hashtag on your blog post and the same hashtag on your tweet when you post your tweets.
#5. Leave a personal thank you message for your new Twitter followers.
I have personally engaged so far with people on Twitter who personally have more than 30k followers on their Twitter page. One of them had 80k followers and that was crazy. When he followed my Twitter page, I did not take the time to say thank you.
Nonetheless, I fortunately somehow did not escape his profile stats and followed him back. Within two hours, I got a reply from him, in my message box- with a thank you message. So, here's what the take home was for me that day-
The best bloggers remain grounded in their basics, no matter how popular they become.
He still maintained the basic principle of leaving a personal thank you message on my inbox, after having more than 80,000 online followers.
To maintain and carry your poise with so much popularity is often difficult, but the great masters always stick to the basics, they stay grounded, and they take their calls not from outside but from within. They connect instantly and last long. And that's what our purpose of engagement is!
#6. Create a Periodic Retweet/ Sharing Schedule.
Once every week, I do not blog. That is the day, I engage in sharing and viewing tweets from the like-minded travelers. I message them, share ideas, gain insight and knowledge, change my rigid point of views and implement the changes in life. That's a long-term journey, and I accept this responsibility fully.
You will definitely find people sharing the best point-of-views in 140 words and some of them are really incredible and inspirational.
It amazes me how the power of words could convey so much in so little. And you need to take your time to find your personal inspirations and share them with your followers and lists.
Choose a number for yourself, maybe 15 tweets a week to start with, where you try to find out the 15 inspirational tweets and messages in your niche and share / retweet them with your lists.
It builds an amazing confidence when people find that you have taken your time from your busy schedule to share their ideas and that those ideas have influenced some part of your life in some way or the other.
Admin Blogger's Commentary: Rajat did a great job. He told us how to increase our Twitter followers as well as how to increase our blog followers and our followers on any social media. These tips are that wide-reaching. More importantly, he addressed the heart of blogging– the disappointment one feels when stats are low and the need for patience until they increase. Go thank Rajat for his article by visiting his blog Pack-UR-Bags.
Readers, please share Rajat's post on your social media. Bloggers will find his frustrations over not receiving engagement relatable and be helped by his story of how he overcame those frustrations.
What did you think was Rajat's best tip? What are your experiences getting blog traffic from Twitter? Do you have any advice you can add? I look forward to your views in the comments section.
Related Posts:
How to Quickly and Easily Get Hundreds of Twitter Followers
How to Quickly Tweet Your Way to Blog Traffic
How to Be a More Organized Blogger with Twitter Lists
How to Increase Your Social Presence in 30 Days and Pay Zero
How to Have a Popular Blog [and Should You?]
Posts About Automated Twitter Scheduling:
Can We Really Trust Hootsuite?
17 Reasons Buffer Will Blow Your Mind
Source: