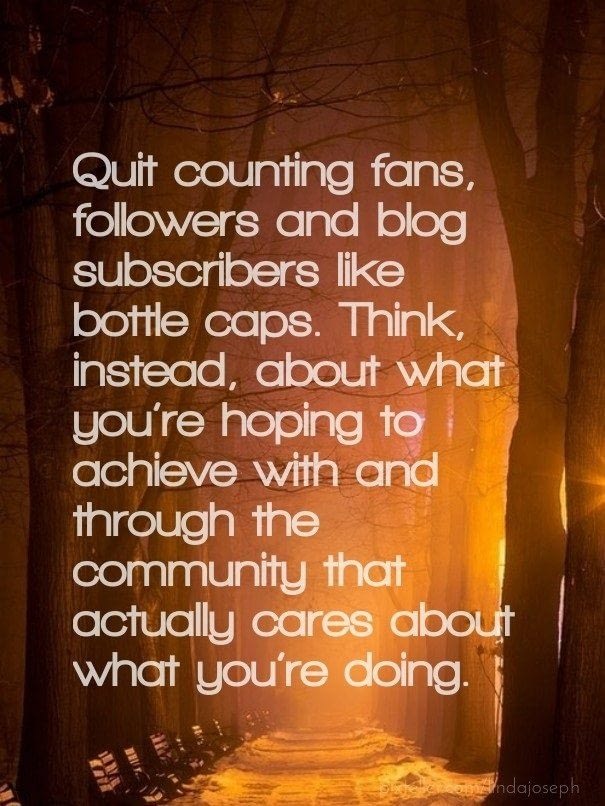 Have you tried increasing your email list?
Guest author Jerry Peri offers a first-hand account of 16 tips that effectively increased his blog subscribers.
His tips will tell you how to increase engagement, boost traffic by getting more readers, and ultimately get more followers.
His tips are easy-to-follow and free. When you're done reading, you can use this post as a 16-point checklist of how to get more subscribers.
by Jerry Peri
Blogging is fun and we all have different compelling factors motivating us to blog.
However, we all have one common motivator: Every blogger wants his/her posts to at least be viewed and hopefully read.
If you must blog, make sure you post something that will attract an audience. I believe that whoever is blogging is doing so for an audience.
Because there are millions of bloggers blogging every day on everything under the sun, it becomes increasingly difficult to have audiences for the posts that are made!
This post will give you tips to stand out in the crowd, get your posts viewed, and get more subscribers.
How to Get More Subscribers:
Do This to Get Followers:
Tip 1: If you want to attract traffic to your blog, you have to follow a lot of other blogs and be able to be followed!
It is not too difficult to follow blogs. All you need to do is go to your hosting platform's reader and type a search word for any category in your niche in the search column and different links related to your search will be provided. Click on as many as you can and follow the ones you desire!
Tip 2: To easily attract a "follow-back", make sure you comment on at least two (2) posts in a chosen blog. Although it is rational or courteous for any blogger to follow you back when you follow them, some bloggers are not conscious of such trivialities.
Some bloggers hardly follow blogs outside their niche, but it will be difficult for any blogger to not follow you back when you showed interest in their blogs especially if you drop nice comments.
How to Get Your Posts Viewed:
Tip 3: Have a beautifully designed blog.
Tip 4: Have a fast-loading blog.
Tip 5: Have social media sharing buttons.
Tip 6: An active blog has interactions some of which include comments.
Tip 7: It is important for any blogger to cultivate the habit of reading other blog posts.
Tip 8:  Politely comment. Although a lot of people will not reciprocate a gesture, there is a way to motivate them: It is highly likely to make people read your blog posts based on the way you comment on theirs.
Tip 9: Do your research. Search for posts that are relevant to your niche and make comments on those posts
Tip 10: Ask if you can leave a link. Refer to a related post you made on your blog and provide a link. Be polite in your approach and never spare the use of "please!" It is unlikely for anyone not to want to know what another person has posted that is similar to theirs. Providing the link makes it easier!
A lot of people are in the habit of not only viewing and reading blog posts but also reading all comments made on the posts. If in your comments after reading a post related to yours, you provided a link, the other visitors will want to follow your referral and click on the link!
[Host blogger's comment: Putting a link in a comment box is often viewed as spammy. You can ask if you can provide a link relevant to the post and see what the host blogger says. The best way of leaving links in the comment section I have found is with the CommenLuv plugin. Although the support for the plugin is currently in transition, using the plugin still enables the post readers to see your headlines.]
Tip 11: Get to the point. You don't really need to write very lengthy posts if you don't know how to "soft pedal." Just go straight to the point and try to write not less than three hundred words.
[Host blogger's comments: If you want to have a chance of ranking on the internet and getting more subscribers from search engines, you should shoot for 1500 words and up. Many experienced bloggers recommend 2,000 words and higher.]
Tip 12: Imaging yourself as your audience and read what you want to post from that perspective.,
Tip 13: Test the acceptability of what you want to share by letting some of your friends, associates or family members. Get their opinion before you post.
Tip 14: Try to develop personal relationships with as many other bloggers as possible. Develop the habit of chatting with them through other platforms like social media. If a relationship is established between you and others, it will be difficult for them not to always look out for your back by encouraging what you do!""
If You Want to Get Subscribers, Don't Do This: 
Tip 15: Whenever you write, do not do it to for your pleasure. Write to educate others. If you have a flair for writing, or you can paint, love traveling, can cook well, or have a taste for fashion, when you are posting, try as much as possible to inspire, or teach others your skills.
Tip 16: Don't be too technical. It maybe important for people to stay long on a particular post, but be assured that laymen and novices have no patience with technical details. As much as you can, use simple language in describing technical complexities.
Tip 17: Do not use your blog as your personal place to vent. A lot of bloggers claim that they are blogging for personal pleasure, that they do not care if what they write or post is viewed or not. The truth is some people have turned their blogs into personal journals and diaries, for the sake of posterity, believing that their works are safer in a secured blog than a vault!
Wrapping Up:
It Worked For Me!
I used these methods and although I was not always lucky, it yielded results! After discovering these tricks, I was able to grow my blog's following. I hope to have over two thousand followers before this year 2018 runs out!
Last Word
Everything worth doing is worth doing well!
Host blogger's comments:
Takeaways:
Jerry's tips illustrate an effective cause and effect sequence:
Boost engagement.
This, in turn, boosts readership since people will learn about you and will want to return to your blog.
This, in turn, enables you to get more subscribers since people will want to be notified when you post again.
Readers, please share Jerry's tips to get more subscribers. Then, head over to Jerry's blog and pay him a visit.
Can you add your own tips to this discussion in the comment section? What do you do to get more subscribers?