A multiple choice question for you:
When I ask you to do the impossible, do you
Change the channel, I mean, go to another blog?
Relax knowing I'm going to tell you how to do it anyway?
Not think twice about it. Hey, it's 2017. Nothing surprises you anymore!
If you answered #2, Bingo! You guessed correctly.
The Skyscraper Technique, devised by Backlinko's Brian Dean, explains other people need to link to your blog in order for you to have an abundance of blogging success. Increased search engine rankings, a lower Alexa score, a reputation as an author of quality content, increased organic traffic, and widespread exposure to new readers are just a few of the joys awaiting you when other people link to your site.
This truth renders you powerless to help yourself.
Oh, sure, you can write stellar content. Then, what? Hope someone notices and links to you?
I have gathered the greatest minds in search engine optimization and asked them how bloggers can build links to their sites.
If your success as a blogger depends on building links to your site, and linking to your site is something other people do, how are you supposed to help yourself?
Let's ask them how they accomplish this feat.
Consider this comment left in a Facebook group:
Hi all, does anybody know how I can start partnering with other blogs to improve link building? I'm running a travel blog and would like to tap into link building for better SEO. However, since my blog is generally new, will other bloggers care to link to my page?
Link building is not only trendy– everybody wants it– it is downright essential to your success as a blogger.
I asked the greatest SEO experts I could find and asked them how bloggers can build links to their sites.
Let's see what they had to say:
How to Get Links to Your Site
There are many ways to build links our blogs. Here are the link building techniques that I use.
1. Blog Commenting
2. Using the Skyscraper Technique
3. Guest Blogging
4. Question/Answer sites
5. Sharing Infographics
6. Profile creation
7. Using Micro-blogging sites
8. Doing social bookmarking on sites Like Digg.
Robin Khokar – TrickyEnough
---
You told me that I need to accept every expert interview that people ask for right? (Admin blogger's note: When your answer is published in an expert interview, the host blogger links to your site.)
Clay – PCMate.org
---
Create link-worthy content that influencers want to share with their audience. Produce in-depth, long-form blog posts that offer insight into a new subject. Or design an eye-popping infographic with up-to-date statistics.
Shayla Price – linkedin.com/in/shaylaprice
---
Reaching out to other bloggers in the same or another relevant niche. BUT most importantly, offering those bloggers something of value other than "your readers would really enjoy this".
Tom Watts – blogtrafficbuilder.com
---
Write good and comprehensive content, you'll attract linkbacks naturally as people mention your articles to add value to their readers.
Raelyn Tan – raelyntan.com
---
Link bu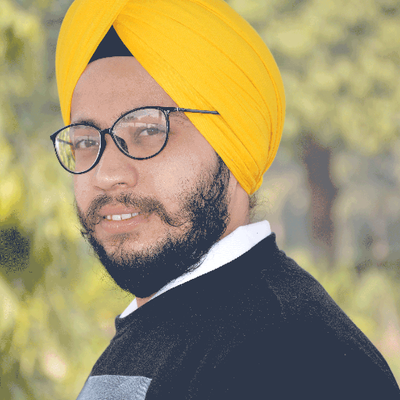 ilding is a very significant aspect related to blogging and there are several different ways of building links for blogs in diverse niches. Looking for guest posting opportunities at authority blogs or those with higher traffic volumes will increase the exposure of blogs. Similarly, posting blog content on sites like Medium.com will also help in letting others know about a particular aspect of blogging a blogger excels in.
Taranpreet Singh – the-bloggist.com/
---
Link building is the backbone for a website/blog. It is not just a tactic but there is a complete strategy to build a quality backlink.
Though there are a number of ways to get a backlink, I would recommend being natural while looking for a backlink from any site. Remember, quantity doesn't matter but quality does. So, instead of hunting for links in bulk, one should be specific about the nature of the link. It should be highly relevant and from an authority website/portal. Yes, these links are not easy to pocket but a proper strategy can do the work. Below are few of the ways to get quality backlinks.
1. Broken Link Building.
2. Participating in authority forums.
3. Producing in-depth articles as they are highly linkable.
4. Produce shareable content.
5. Offer giveaways in return for your content sharing.
6. Participating in expert roundups (like this roundup).
The list is long but one can have decent link portfolio using the above strategies.

Riyaz – setmydestiny.com
---
When I start a new blog the best way to get traction is by reaching out to people who are interested in your topic.
Get to know people and start to build a relationship with your new blogging buddies!
When you do this, you can invite them to contribute in an expert roundup, group interview, or you could create a top list of your blogging buddies.
When you do this, people will link and share to your new piece of content. The reason people's blogs never grow is because they don't get their content out there.
If you want to increase your chances of links, turn one of the answers into an infographic or a video.
This adds more value and increases the chances of them linking to you, or they will embed the infographic on their blog and then link to you.
Joe Elliott – onemanwiki.com
---
The best way to build links to your website is naturally.
Being included in round-ups is a great way to build links naturally! This includes guest posting and blog commenting.
You can also include a link to your website in all of your online profiles.
Many people use Q & A forums such as Quora to help build links, too, but if you plan on doing this, you should be genuine and natural once again. Accomplish this by answering only relevant questions that pertain to your niche. (You can build your online authority at the same time if you do this!)
If you used black or gray hat techniques to build mass links to your site, you WILL be penalized by Google in the long run and you are only going to hurt yourself by doing this.
Many event bloggers do this. I do not agree with such practices.
Perhaps this is why their AdSense accounts and sites get banned! Google knows these bloggers are using tricks! So… be smart. Be natural. And be REWARDED. 🙂
Lorraine Reguly – wordingwell.com
---
I have found that building relationships with other bloggers is important to building links. If you help them, they are more inclined to help you out building links to your site. Patience is key, links take time to build so being patient helps.
I have been building links for a number of my sites for years now and what I have learnt from this is both parties have to get some out of it, your party gets a link and the other party needs something, this could be promoting them on your social channels or helping them out with some content writing.
Jacob Whitmore – bloggingtitan.com
---
Guest post is one the best white hat approaches of building links. Another brilliant way is to find niche-relevant real sites that will put your link for a cheap price. Looks shady but does its job. You can look to Fiverr and a few Facebook groups to find those links.
Amin – https://ameen.com.np/
---
Link building is SO easy when you move your attention from "getting" to "spreading the love."
Example; this is the 3rd in a row where I'm being featured on an authority blog. Between having my guest posts placed and expert round ups and interviews, I build a ton of links into Blogging From Paradise because I spread the love by helping people through:
* commenting on blogs
* guest posting
* answering questions on Quora
* promoting top bloggers through my social media
* featuring top bloggers on my blog
Help a bunch of bloggers – and readers – in as many ways as possible. Make friends. Those links will pour in stupid easily when you are so busy spreading the love and helping folks offsite that you make an army of loyal, generous friends, and you're so busy helping these friends that you forget entirely about link building.
Ryan Biddulph – bloggingfromparadise.com
---
The most important factor that influences your ranking in Google's searches is the quantity and quality of backlinks that point to your site. While there is strength in numbers, the more the better, relevancy is also very important. Having lots of backlinks will increase your site's authority but if the links are from sites that aren't in the same niche or in a related one, then it can hurt you.
That is why I don't recommend you buying links or resorting to PBN. There are several ways of earning links naturally:
1. Blogger outreach (reach out to other bloggers through email or social media and ask them to link to one of your articles)
2. Guest posting
3. Featuring in interviews (text, audio or video)
4. Contributing to roundups
5. Blog commenting (especially on blogs that use CommentLuv because this plugin gives do follow backlinks to commentators)
You can use all the above strategies to build relationships with influencers and get links effortlessly. For example, after I did this expert roundup about eCommerce platforms, I reach out again to the contributors and asked them if they could link to it. They already knew me and they were part of the post so I got quite a few backlinks with only a few emails.
Minuca Elena – minucaelena.com
---
For most people link building is too complex and unknown, that is why I recommend most bloggers do the simplest thing they can. Guest post.
Not only is this a great way to get links to your site from very relevant blogs, it also comes with the bonus of increased exposure, potential new email subscribers, and new relationships with your peers! 
Ashley Faulkes – madlemmings.com
---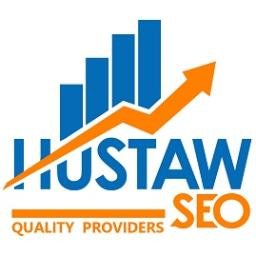 Before thinking of link building, one should ensure that his assets are really worthy of being linked.
If your great assets are already there, then, it is the time for the hard work.
Do some outreaching to tell these guys in your field about your content, get their feedback, and if they like it, they may share and/or link.
Guest posting is another source of backlinks you will love, not only for backlinks but also for introducing your website to new audiences.
Roundup post links are great too, and, you do not have not that much to do to build them; just stay close to those guys who do them very often, or contact those who already post them, and see if they can add your contribution to them. Relationships with influencers can get you more invitations too to roundup posts.
Do blog commenting, not for getting the nofollow backlinks, but to engage with the peers in your niche, they will visit back and return the favor! It is a great technique for building relationships, which in turn drive more opportunities.
Have more time? Spend it answering questions on Quora, and drop your link in the answer only if it fits in the context.
The list is long, but these are the link building methods that I really love, and got great results with. 
Hussain Omar – costeffectiveseo.com
---
I don't understand the best technique to get backlinks, other than writing excellent, kick-ass content and sharing it on social media like crazy.
Still, I do know how you should capitalize on your backlinks.
1. Create backlinks to pages that ask the visitor to do something. Treat highly-linked pages as landing pages.
2. Embed offers IN THE CONTENT. Blog posts should have proposals in the text. Infographics should include an offer at the end (or middle).
3. The Skyscraper Technique: Revealed by Brian Dean from Backlinko, he explains it as "content marketing for link builders" – where you see link-worthy content, make it even healthy (on your site) and then promote it to the suitable people.
4. Guest Posting: this way has taken a lot of flak but when performed right – in audience building – it's an excellent way of attracting appropriate followers to your brand (and blog), driving to more eyeballs and over time more people sharing your content and this will ultimately lead to more backlinks as well.
Anuradha Chawla – dhost.com
---
Well, I'd say, whatever your specialty or interest or the topic of the blog is, participate in roundups relevant to that topic.
This is exactly what I'm doing if you didn't notice! 😉
Yeah, that's right.
Participating in roundups is the most fun and effortless way I've found so far. Even better than guest posting! 🙂
If you want to learn more about what I do, here are some of my teaching platforms.
I teach YouTube Success Tips in Urdu/Hindi language @http://Bit.ly/UrduTube I teach YouTube, blogging etc. in English on my blog.
Umar Farooq – EasyAsFart.com
---
Link Building is really awesome when we don't spam it. A few months ago when I was new in this blogging field, I had created lots of backlinks for my blog but then the spam score of my blog was increased to 5, and trust me I was like OMG. Then I have used Google disavow tool to delete my links.
But now I only focus on creating quality backlinks.
Guest Posts- I have never ever done any guest posts till last month but now I have started to write for others because this is the best way to grab some quality backlinks.
Infographics- I create some infographics to grab some awesome backlinks. You just have to create an awesome attractive infographic and email people under your niche to let them know about your infographic. You can also ask them for a mini guest post along with this infographic.
I also use CommentLuv enabled blogs to create backlinks and yeah using forums and communities is awesome. We just have to post answers on forums under our niche to help people with a link back to our blog.
Hemant Kumar – letstrick.com
---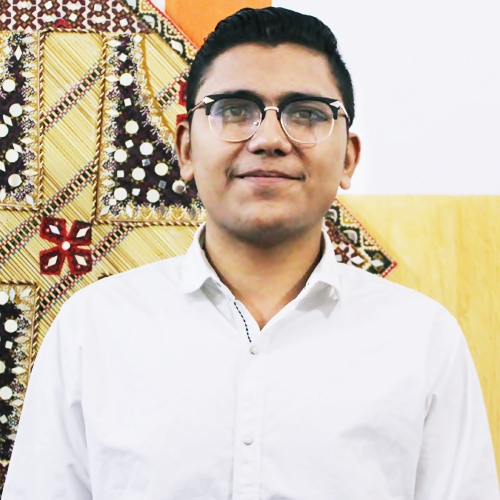 We all know that mostly SEO relies on 3 things. (Keyword Research, Rich High-Quality Content, and Link Building).
It's one of my favorite topics whenever it comes to SEO.
Link building is something which we can use to rank our keywords.
Let me share my case study here:
Recently, I have ranked a Keyword which I got from my Competitor (See, I'm smart enough.)
What I did and how I ranked:
Well, the simple answer is that I ranked that keyword from Rich High-Quality Content and Link Building only.
You might be thinking that why I haven't done the keyword research's work, as I said above, I found it from my competitor's blog so he did it before, and later it helped me 😛 LOL!
It was an awesome keyword because it was having quite good searches and competition was medium.
I'm ranking keywords since 5 years, this is my JOB or you can say that SEO is my love.
I researched top 10 results on Google for that particular keyword.
The top 10 results were having not more than 15-20 backlinks.
I thought to make a list of their backlinks and start doing what they did, but later I thought, not to do this as this is time-consuming and I have to do some client stuff.
A thing that clicked in my mind was doing guest posts on other blogs.
I did guest post articles on approximately 4-6 blogs; it was giving me the good results for Long Tail Keywords but not for the keyword I wished to rank.
I thought to do more guest posts on blogs, but it wasn't helpful at all. I was thinking to do something awesome for standing out from the crowd.
I was thinking to do something awesome for standing out from the crowd on the first page, so I hired a guy who was having an EDU site posting account and got the backlink from that EDU site.
On the same keyword, Authority blogs like Business 2 Community etc. were ranking but I outranked them from the EDU site backlink only.
The EDU site was having a DA PA (Domain Authority, Page Authority) something like 90+ and the thing was I got the dofollow backlink from that EDU site. 😀
After 2-3 days, My keyword was on the first page in the 6th position and today it's coming on the first page in the 4th position.
That particular keyword is having so much Long Tail Keywords and my site's article is ranking on Long tail keywords too.
That's huge, I know! 🙂
Abdul Samad Essani – bornblogger.net
---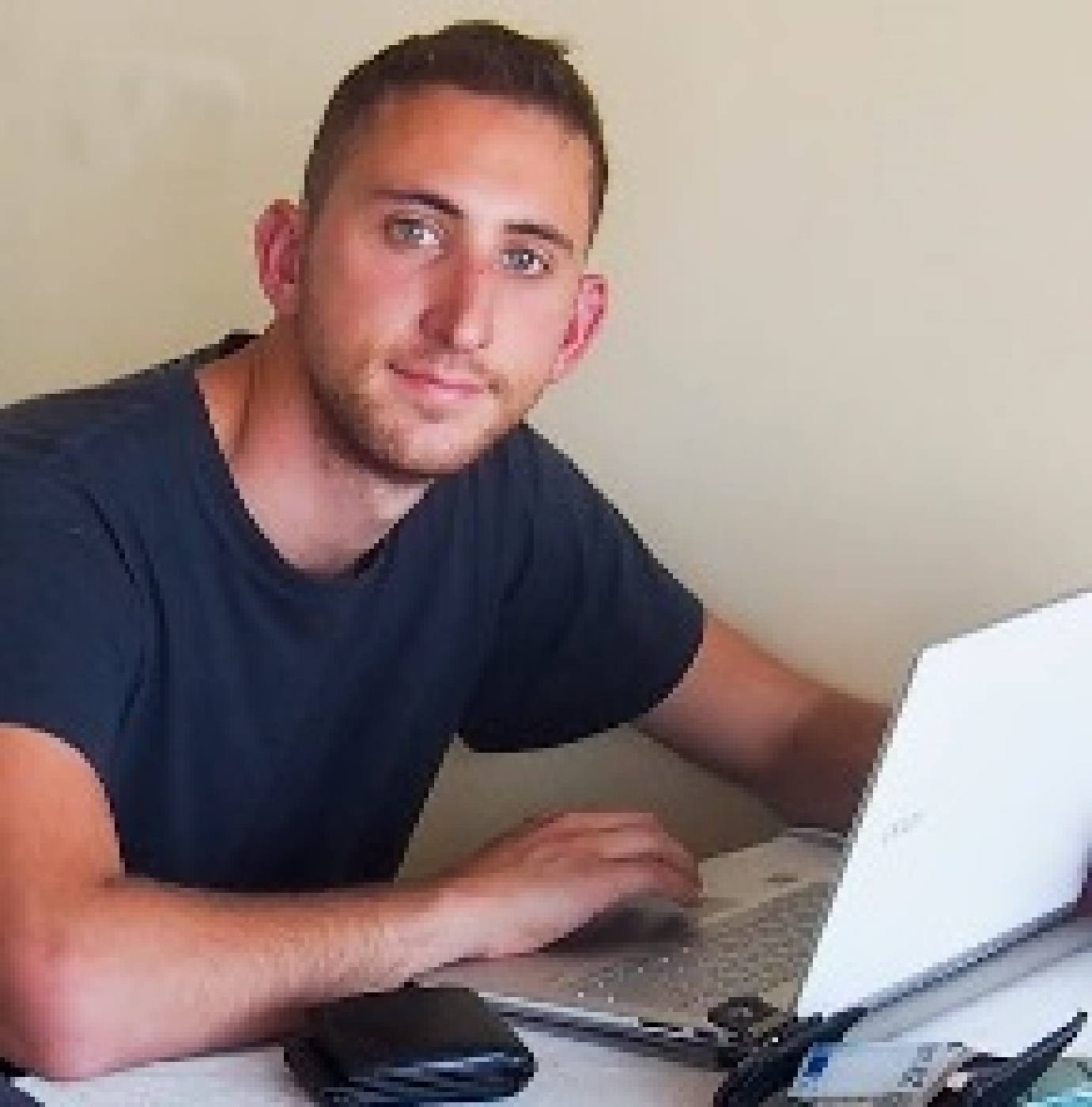 Nothing can direct more people to link to your site faster than a strong influencer endorsement. I've always been a huge believer and proponent of influencer marketing, and I co-founded our blogger prospecting tool, NinjaOutreach, driven by this philosophy. I even wrote about how a single Moz influencer drove thousands of visitors and hundreds of account sign-ups to us based on a single endorsement.
If a mention from an influencer can give us that kind of traction, bloggers looking to build links can use the same strategy. This can even multiply the effect by reaching out to and building relationships with more influencers to build up their visibility and credibility. This can result in more people (typically the influencers' own followers) to cite you as well, cascading the number of backlinks to your site.
Dave Schneider – NinjaOutreach.com
---
Conclusion
In closing, link building is vital if you want to boost your search engine traffic.
However, as your blogging tips coach, I explain what you can do to boost your traffic. The link building technique relies on other people taking an action that will boost your organic, or search engine, traffic.
When other bloggers include your links in their posts, Google figures you must have valuable content, and your search engine visibility improves.
Clearly, your ability to get links to your blog or website is crucial.
These blogging and SEO experts shared their best tips for building links to their websites which results in an increase in traffic coming from search engines.
If they can do it, so can you.
Readers, please share, so other bloggers and website creators know the strategies these experts shared for boosting organic traffic.
Which of these techniques have you tried? Are they effective? Do you have any other tips to get links to your site? I look forward to your views in the comments section.
Related Posts:
How to Significantly Rise in the SEO Ranks
5 Free Tools to Help You Easily Improve Your Keywords
5 Free SEO Tools to Help You See More Website Traffic