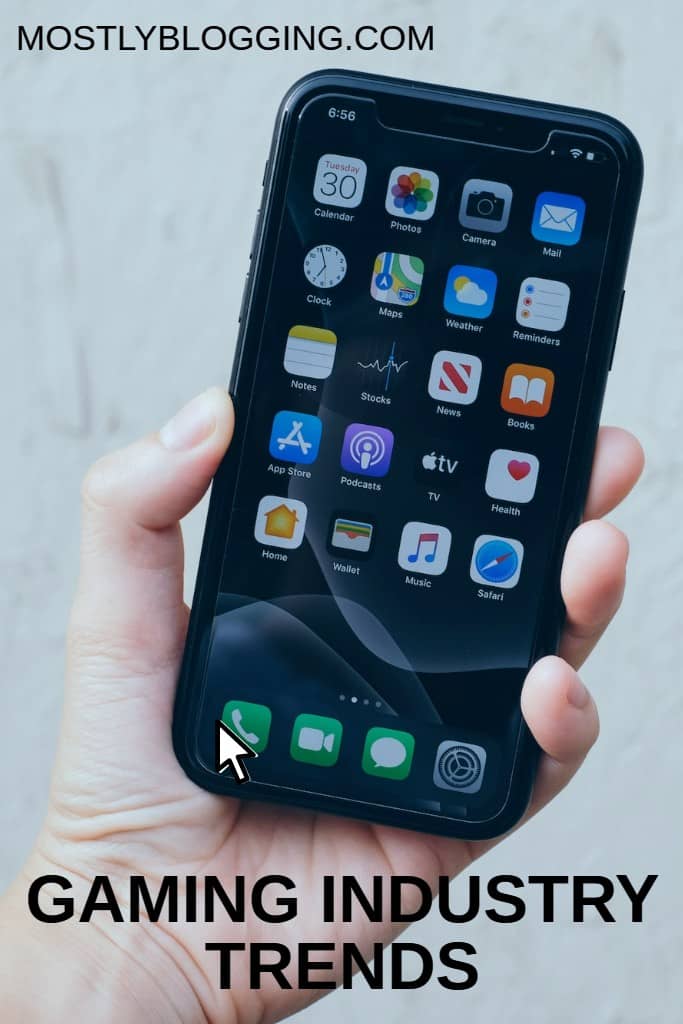 Are you familiar with gaming industry trends?
If only the growth and development of the industry were taken into account, the world of games would rank high on the industry chart.
Let's look at important 2022 data: There are 3.2 billion gamers worldwide (Source).
Game development is fascinating and multifaceted at the same time.
There has long been no need for a permanent place or place to immerse yourself in game worlds because they accompany gamers at every turn.
New games, new techniques, and new opportunities await gamers.
What really attracts the attention of players like the Best Australian online casino?
If you are not familiar with 2022 gaming industry trends, you may be surprised.
Gaming Industry Trends 2022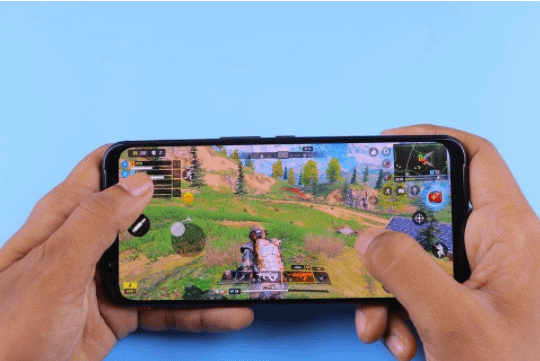 Certainly, even today it is clichéd to say that gaming consists of 'baller games' and FIFA. But this cliché is nonsense, as anyone who takes a quick look at all the games can see.
There are countless genres, there are countless variations and there are even more niches. And best of all, they can be found everywhere.
Browser games
A browser game is a game played on the internet for free using a web browser. For a long time, browser games were a popular part of gaming industry trends.
Actually, on a larger scale, browser games started with grouse hunting, which at the time was quite justifiably banned in some offices.
They continued on a broader scale with all the puzzle, card, and farm games. Farming games long ago joined the category of construction games.
Who among us doesn't remember Zynga's Farmville and Cityville? This article by GameDeveloper.com reports on the popularity of those games in 2012, 10 years ago. Gaming industry trends have evolved dramatically since then.
Today, browser games can still be found everywhere, although the classification has changed. Back then, they were simply games that did not require installation and could be played directly in the browser, but today computer games also count as browser games, as long as the Internet browser is open. 
Apps
The smartphone, as well as the tablet, has become the mobile gaming center. In the app stores, there is actually no game that does not exist. 
Genres
On the one hand, they are becoming more and more diversified, on the other hand, there are always new subcategories per genre. Ultimately, there is something for the casual gamer as well as for the professional gamer.
For small gamers, educational games are already waiting on a wide variety of platforms and consoles.
For adults, online casinos with their slots and live casinos are also opening the doors. However, anyone who wants to play at the casino should take a closer look at the various providers beforehand.
It should be impossible to find a person for whom none of the available games fit.
Even those who never actually gamble can play at least from a learning perspective: Sports, exam aids, and even the programs that help with learning for the driver's license are computer game types. Driving schools even rely on VR technology here, as the virtual driving lessons depict realistic animations via VR. 
Are you ready to explore more gaming industry trends?
VR: Developers are getting serious
VR technology is not new. However, for quite some time it was considered a niche project, moving with the market but missing out on the masses. Of course, this was due to the required equipment. Gamers either had to have really high-performance PCs or rely on consoles that couldn't necessarily be combined with the usual gaming consoles.
And now? Many VR glasses simply fall back on the smartphone, others only need the Internet to work with common laptops and PCs as well, while others can be combined with the typical consoles. As a result, VR technology is now compatible with the masses.
And that's having an impact on gaming: 
In the middle – VR technology allows players to immerse themselves in the middle of a game. The distance between the player and the game environment disappears, the gamer is in the middle of it instead of just being there.
Games – they have long since been tuned to precisely this 'in the middle of it' attribute. In some games, players can already visit in-game casinos, while other games specifically rely on the player picking up objects via the controller and interacting 'personally' with the environment.
Gamification – VR technology also allows players to shine outside of pure gaming. For example, training manufacturers are turning to VR technology to make home workouts more varied and entertaining. Tennis can be played in the middle of the living room's own Wimbledon, bike races take the player around the world in the living room, and those who try kickboxing or bodyweight exercises can do so by kicking away little monsters or trying out other exercises with bonus features.
VR technology is particularly valuable where reality is to be brought into the virtual environment. For example, if a player can not only open the doors of a salon or a casino in the game but also experience it directly via VR, the game gains attractiveness. 
Let's discover more gaming industry trends.
Less and Less Hardware: Cloud Computing Gains Momentum
A few years ago, the gaming industry faced a problem. Games were becoming more sophisticated and challenging, which in turn affected the hardware required. With an ordinary computer, some games were not playable at all, because even when everything was loading, the PC would tend to shut down due to the heat generated.
Real gaming PCs, on the other hand, were and are expensive: Passionate gamers can spend 5,000 euros on the PC alone.
Fortunately, there was a solution: 
Cloud computing – which is practically nothing other than what most people already use elsewhere. With cloud computing, the programs (games) are in a cloud and anyone with access can access them.
Advantage – the games do not need to be installed or processed by your own PC. Thus, they can be used even with ordinary or older computers. In addition, they can thus be accessed with smartphones and tablets.
Unbound – there are gaming clouds that are used by a wide variety of game providers. But individual manufacturers also offer their own clouds. Shared services are naturally advantageous for gamers, as they no longer need multiple accounts. In turn, the use is similar to a flat rate.
Especially the changed mobility and the desire of many gamers to pursue their hobby from anywhere brought the clouds into the center of attention.
Gaming Industry Trends: FAQ
What are trends in the gaming industry?
Trends in the gaming industry include Virtual Reality and games being stored in the cloud. Cloud storage causes a reduced need for hardware. Games can be accessed from the cloud.
Wrapping Up: Gaming Industry Trends
In conclusion, by reading this post, you can see that gaming industry trends include pure variety in gaming.
From the classic board game to the state-of-the-art casino in Las Vegas: Gamers today can discover and take advantage of so many facets of gaming more than ever before. With VR technology, gaming is becoming increasingly realistic and can thus also make the leap to learning content. Anyone who has had a virtual driving lesson knows what we are talking about.
In addition to the classics among the games, however, more and more sports and training games are also being offered. Even the treadmill at home in the back corner of the room suddenly becomes a real highlight. 
Readers, please share these gaming industry trends.
This post focused on two gaming industry trends: Virtual Reality and Cloud Computing. I look forward to your views in the comments section. Do you know more gaming industry trends that are predicted to rise to popularity in 2023 that you can add to the discussion?
This post was contributed and made possible by the support of our readers.