Image Source: Pexels.com
Do you need gaming topics to write about?
By reading this post, you will receive content writing topics for gamers.
Are you trying to get into gaming writing, or do you want to become a gaming blogger or technical writer?
Let me give you some data: In 2021, PC and console top-grossing premium gaming raked $16.2 billion USD. Twitch, the leading live gaming platform, has over 30 million daily active users and 9.2 million monthly live streamers.
In this article, you will get information about content writing topics for gaming writers. You will also learn everything you need to know about being a gaming writer.
What Is a Personal Gaming Content Writer?
A personal gaming content writer or blogger writes content about gaming, such as case studies, reviews, descriptions, trends, ads, gamers, and other things about gaming. Those who major in personal gaming are called personal gaming writers.
You can find this type of writer on sites like The Daily RPG, where they review, critique video games and provide more information on gaming accessories. They're different from a gaming writer who develops the story, script, character descriptions, player tutorials, and instructions of a video game.

Often, a video game writer has some background in software development or coding to understand better how game designers will use different languages in the game's context.
The following are some things you have to consider to be a gaming content writer.
Do You Enjoy Playing Video Games or Reading About Games?
You shouldn't jump into gaming content writing topics, thinking that you'll be writing about your favorite games and titles or unreleased masterpieces. If you decide to be a video game content writer, you'll also love playing all genres of games and reading kinds of literature.
You'll do this because you need experience with different genres, titles, and classics to learn, benchmark, draw comparisons and polish your writing.

Playing and reading more about games will also mean you learn industry trends and information that you'll include in your articles. This is how you'll find content writing topics about gaming.
For example, if you can't play horror games, you can't write anything about horror games Dead Space, Vampire Survivors, or Resident Evil. However, you can read about them to learn and have a solid foundation, as no one expects that you've played every genre.
Which Gaming Niche Do You Like?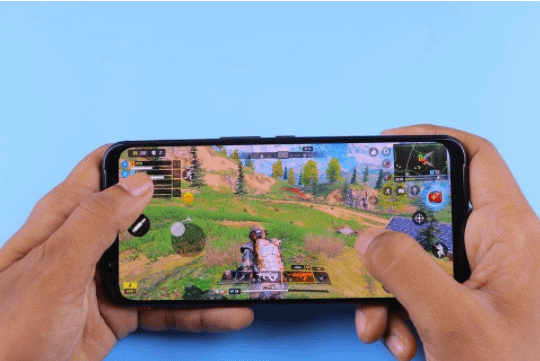 You can't be a jack of all trades in personal gaming writing because there are a lot of content writing topics. So, choose a specific video game niche or accessories like gaming keyboards you'll write about.
It is almost impossible to be authoritative in writing about everything in the gaming industry. If you try that, you risk your articles being weak, lacking details, and failing to impress readers. Great gaming blogs and content specialize in particular niches or titles in the industry.
If you understand gaming accessories more, concentrate on this niche and guide your readers in this area to garner a significant following. The same applies if you excel in graphics, gaming environments, guides, reviews, consoles, characters, and other niches. Specialization in a niche makes your writing an authority voice in the industry and gives you more views.
Can You Set Aside Personal Biases?
It's important to stress that you have to set aside personal biases and preferences to make fair reviews and comparisons. Players and other people, in general, are going to rely on your unbiased writing for information and reviews to buy a game, play, or learn about a title. You need to set aside your bias or preferences and deliver an authoritative masterpiece to your audience.
For example, if you don't like shooters, you still need to write objectively about a game with shooting and provide an unbiased opinion or case against the game. Since most genres are mainstream, you'll first have a general audience and then a particular audience of the game.
Your writing needs to attract the audience and capture their attention with an unbiased opinion. Your good starting point may be to find a genre or game you hate and play it, then try to confirm or disprove your bias before you start writing about it.
As you see, game reviews also make great content writing topics for gamers.
Do You Have a Unique Writing Style?
Before you start gaming content writing, ask yourself, "What will my readers identify me with? Writers are identified with their writing style. As a writer, you should develop a niche, unique style that makes your writing stand out.
Many elements go into writing styles, such as niche, choice of words, language, audience, size of articles, content type, and more. A unique style with entertaining and informative content will give you reasonable return traffic to your content.

Simply providing information, review, or description about a title, game or accessories isn't enough in gaming writing. Use a hook that will make the readers return to your site.
When writing, you need to remember that other people also write about the same thing, and your readers can find the same information elsewhere. If your information isn't unique and can't hook the reader, they'll bounce and go looking for it somewhere else.
Take Feedback From Readers or Other Writers
After you've written content and your readers have viewed it, some will leave feedback about the content as questions or seek further clarification. This is your opportunity to polish your content using these readers' feedback.
For instance, if a personal gaming reader says your content is shallow, ask yourself what you didn't do well or the information you left out and include it. The content you write must aim at meeting the information, education, or entertainment needs of your audience.

If the audience is concerned about the content, and you don't address it, they'll likely leave the site and seek help from someone else.
Sometimes these readers are also writers on other sites, and they're looking for a way to drive traffic to their sites by reading your content. You should know these types of readers and how to use their feedback effectively.
Content Writing Topics for Gamers: FAQ
What is a good topic for video games?
There are many good content writing topics about video games. For instance, you can offer video game reviews or review controllers needed for the game.
What do I write about games?
Game and accessory reviews make great content writing topics.
Endnote: Content Writing Topics for Gamers
The best gaming content writers are specialized in particular gaming niches but understand the industry-wide trends and information. You need to follow the industry's new developments and share this knowledge with your readers.
If you package your information well in an educating, informing, entertaining manner, you'll keep readers returning to your content and visiting your website or blog.
Readers, please share these content writing topics for gamers so that gaming bloggers have ideas for content writing topics.
This post was contributed and made possible by the support of our readers.