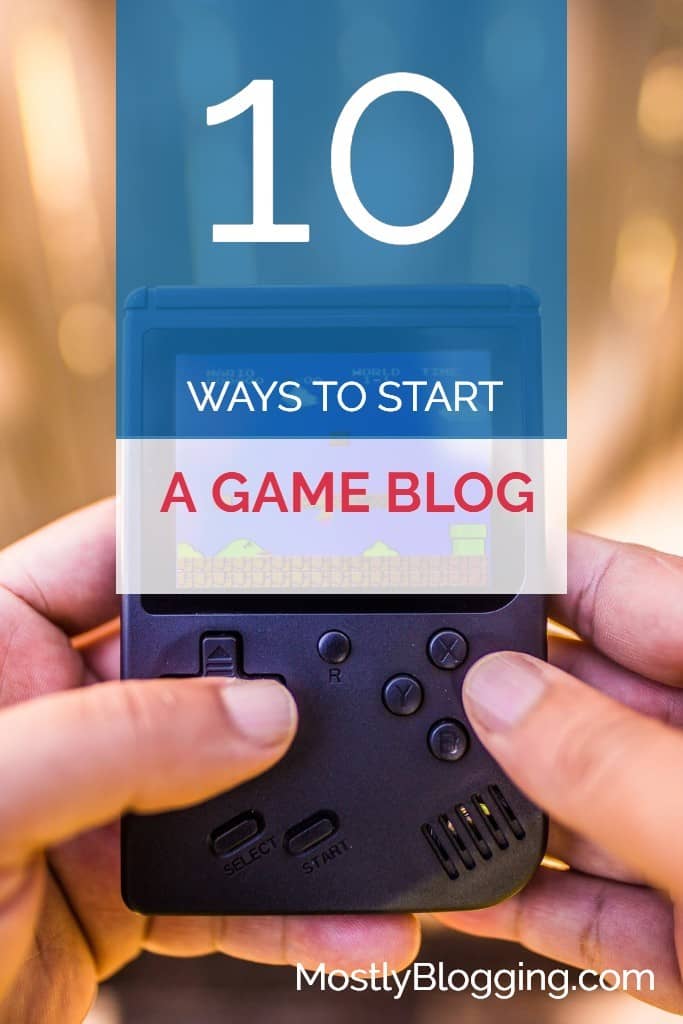 Are you here to learn to make a game review site?
According to data put out by People Magazine, over 70% of Americans played video games during quarantine.
Games are so popular, there are websites devoted to them.
Ride the trend and make a game review site. This post shows you how.
By reading this comprehensive guide, you learn to make a game review site as well as start a blog in any niche.
Why You Should Start a Game Review Site
When you start a game review site, you have a built-in audience.
It's true: You don't need to generate interest; the gaming company already generated interest in the game. Gamers turn to bloggers who run game review sites for help with the game.
Roblox Blog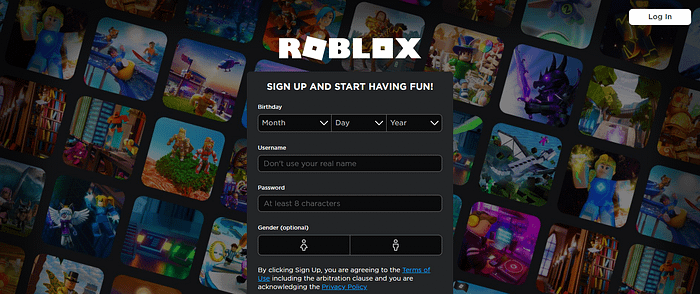 A prime example is Roblox.
Roblox is both a popular gaming site and a blog.
According to the Polygon blog,
"Roblox is an online platform and storefront where users go to play games.

What makes Roblox different from anything else in the games industry is that all the games are made by its users.

On Roblox, the fun doesn't just come from playing games, it also comes from making games. These games are not formally developed by Roblox Corporation, but by users of the platform.

Currently, the official website boasts that its users have published over 20 million games on the platform."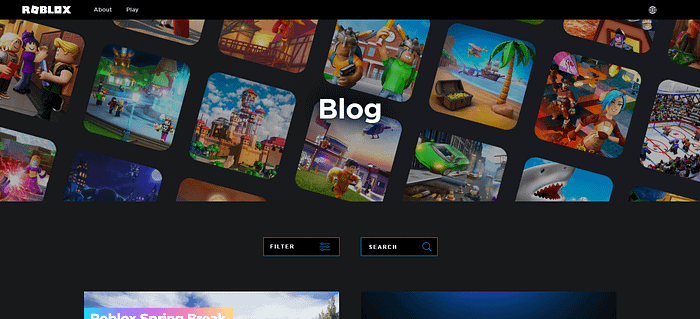 The employees run the blog and offer help to the players at the Roblox blog game review site.
Here is more staggering data: According to the Polygon blog, over half of all teens in the United States under the age of 16 played Roblox in 2020.
I know from personal experience that players will use a game review site to get help with their game. In fact, I play Candy Crush Saga. The longer I play, the harder the game gets.
You can offer support to a built-in audience of gamers when you start a game review site.
I use a game review site for support. I use Suzy Fuller's YouTube Channel when I get stuck. Suzy has been helping gamers like me by providing support for Candy Crush Saga. She discusses steps and strategies to help with the game.
According to the keyword tool KWFinder, 4,400 people search for help with Candy Crush Saga Level 963 each month. It's true. There is that much interest just for one level in the game.
Imagine that much blog traffic for each level of each game you review. This is a goldmine of traffic for you.
How to Start a Gaming Blog
Running a blog about video games can be a lot of fun, but it also requires a lot of work.
Many people think that video bloggers just play video games all day; in fact, it isn't so. In order to get the job done, you have to work.
There will be times when squeezing into a certain niche will be difficult, when you have a creative crisis or frustration that you cannot afford to buy the latest game for review. However, when you start doing this, you will find out that it is quite a wonderful occupation. So what does it take to run a gaming blog? What should you do in order to succeed in this business? What are the pitfalls that you should be aware of?
Start a Blog
Starting your blog is always a smart choice. Some people prefer to have their own successful video game blog where they are the editor-in-chief, which is great. Others may want to write for another website, but they should create their own blog as well. Why? Because this is the easiest way to get started writing and build your audience.
Getting started with a blog can be amazingly easy with the sheer number of suggestions on the web. So if you do not know what to write about, what content to cover in your blog posts, and what writing format to stick to, it is not a problem. Just check what your colleagues do and develop a similar content plan.
At the same time, you should decide what CMS (Content Management System) and hosting you will use for your blog, and what domain name it will have.
The most popular blogging platform is WordPress. It is the most used and has a step-by-step program to easily create and customize your blog in a great way. If you are just starting in this business, then you should consider getting your own domain and hosting for your gaming blog. There are plenty of options that you can choose from, so you will hardly have problems with the selection of a hosting or a domain name.
Start Writing
Once you've created your blog, it's time to start writing. Seriously, this is your next step. Write about blog topics that you find interesting.
Cover relevant news, review new and old games, write your opinion on different gaming releases, share tips and tricks for a particular game. You need to start producing content – good content. Never rush into an article and never let yourself get burned out. Start with one post per week and see if you can increase that to 2-3 publications without feeling like it's heavy-duty.
In case you do not know what to write about in your blog, you can always check what your colleagues cover in their posts and follow their examples. Having a content plan for a month or so will be a good thing. It will guide you in the writing business and will ensure there are no gaps in the content you produce.
Do not limit yourself to texts only; video content has proven to be way more effective. So if you want to engage your audience at max, then find free editing software for gaming and use it for video content production.
Write Guest Posts
Once you make regular publications on your blog, you can look at other great niche sites and become a freelance writer for them. Building good relationships with blog writers and editors is a smart strategy.
Thus, you can promote each other and significantly increase your customer reach. By the way, posting quality content on external platforms with a link to your blog is a good way to raise your link juice and promote your site in search engines.
Build Your Brand
This is where creating your own website or guest status on large websites is especially important. It takes patience and time to have your own devoted followers and subscribers, just as it does to become a regular member of a fairly popular website.
In the beginning, you should expect weeks or months of work. However, the effort is worth it. With time, you will build your brand, earn audience recognition, and the loyalty of your subscribers.
Where to Start Blogging?
Of course, the above steps address the blog creation process. However, they all address it from the global perspective, but you may need more concrete recommendations. And the below list with action points will be of great service to you.
Step 1 – Decide on the Name and Theme for Your Blog
Think about what you would like to write about and follow the interests of your audience. Not to fail with the latter, you need to create a portrait of your reader. Determine gender, age, occupation, interests of people you are going to run a blog for. Try to describe your potential reader as accurately as possible. Thus, you will make sure that your content strategy matches the interests and expectations of your target audience.
Step 2 – Select Hosting and Register Domain
The domain name is the name of the blog with the extension at the end (.org, .com, .net, and others). To ensure effective site promotion of the site, we recommend picking a blog and domain name containing a keyword. Thus, you will make sure that the site is well-remembered by your audience and ranked high by search engines.
Hosting is the file storage that hosts the site. In some cases, when purchasing hosting, you are also given a domain name. But it is usually issued for temporary use, so we recommend that you check it in advance.
When choosing a host, pay attention to the following nuances:
The page load speed;
Automatic data backup (the shorter the interval between them – the better);
Quick response from technical support;
Safety.
Please note that you need to pay for the domain and hosting regularly. As a rule, this should be done once a year. So make sure you add these expenses to the budget list and set up a reminder about the due date of the upcoming payment.
Step 3 – Choose a Platform and Set up a Blog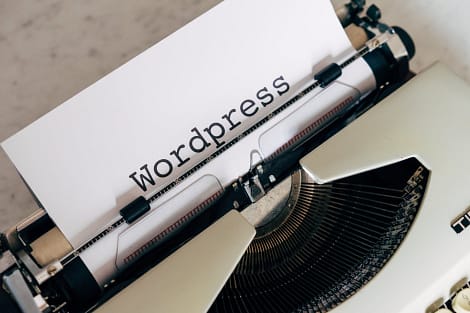 Once you are done with the above, you need to choose the most convenient and suitable CMS for you.
Here are some of the options at your disposal: WordPress, Blogger, Tumblr, Squarespace, Ghost, etc. All of them offer similar services and features. Of course, there are some minor changes, and you should get to know about them before actually purchasing the solution.
When it comes to setting up a blog, it includes creating blog design (UX/ UI) as well as changing or adding plugins. Your main goal is to make sure that your blog is easy to use and comes with convenient navigation for users.
Step 4 – Make Blog Posts
It's time to start producing content for your blog. What is needed:
Decide on the topic you want to cover;
Do the research and study the information on the Internet;
Think over the structure of the text and outline key elements;
Cover each point from the outline for your blog post;
Add the article to your CMS, edit it in the console, and post it on the site.
Step 5 – Promote Your Blog
You should expect that your blog will be visited by thousands of people and make money once you launch it. Some people will not even know that you have launched a site, so your main goal is to promote your blog and make sure that people know about it and visit the site. What promotion methods will be relevant for the blog?
Email – It is important not only to expand your audience but also to whet the interest of old readers. For this purpose, make a subscription form at the end of the publication. The same function can be added to the menu. This tool is included in the service plugin. Place a call for subscription on the site and regularly inform users about updates;
Social networks – If you need views, you can simply share the link to the material on your page to social media sites. Search engines see such reposts and take them into account when ranking a publication as well as the entire blog platform;
Guest posts – It's a good option to get links to your blog on third-party resources. Believe us, many site administrators will be always happy to publish useful content.
Ready, Steady, Go!
So you found an interesting topic, registered a domain, decided on hosting, installed a content management system, added plugins, posted the first text, and developed a promotion strategy.
What to do next? Now is the time to come up with a content plan and regularly publish articles according to it. This way you can constantly attract new readers and retain existing users. High-quality content is the main condition for your development and success. Invest your time and effort in running a blog, and it will greatly pay you off.
Game Review Site: FAQ
What is a Good Gaming Website?
What are Game Reviews?
A game review site offers advice to players about how to best enjoy the game. For instance, the site offers opinions and strategies.
Wrapping Up: The Benefits of Running a Game Review Site
Takeaways:
When you start a blog, one of the most frustrating challenges is trying to grow an audience. After all, there are 577 million blogs on the internet.
When you run a game review site, you don't have this challenge. You are targeting an audience other people have already built for you.
Do you have a passion for games and an opinion or help you'd like to share? Consider running a game review site.
Readers, please share so gaming bloggers looking a niche discover the benefits of running a game review site.
I look forward to your views in the comments section. What other games have game review sites like the ones mentioned here?
Authors: Evelina Brown and Janice Wald

Janice Wald is the founder of MostlyBlogging.com and co-founder of the Mostly Blogging Academy. She is an ebook author, blogger, blogging coach, blogging judge, freelance writer, and speaker. She won the Best Internet Marketer Award and the Best Blogger Award at the 2021 Infinity Blog Awards. Wald was also nominated as 2019 Best Internet Marketer by the Infinity Blog Awards and in 2017 as the Most Informative Blogger by the London Bloggers Bash. She's been featured on Small Business Trends, the Huffington Post, and Lifehack.
This post was made possible by the support of our readers.