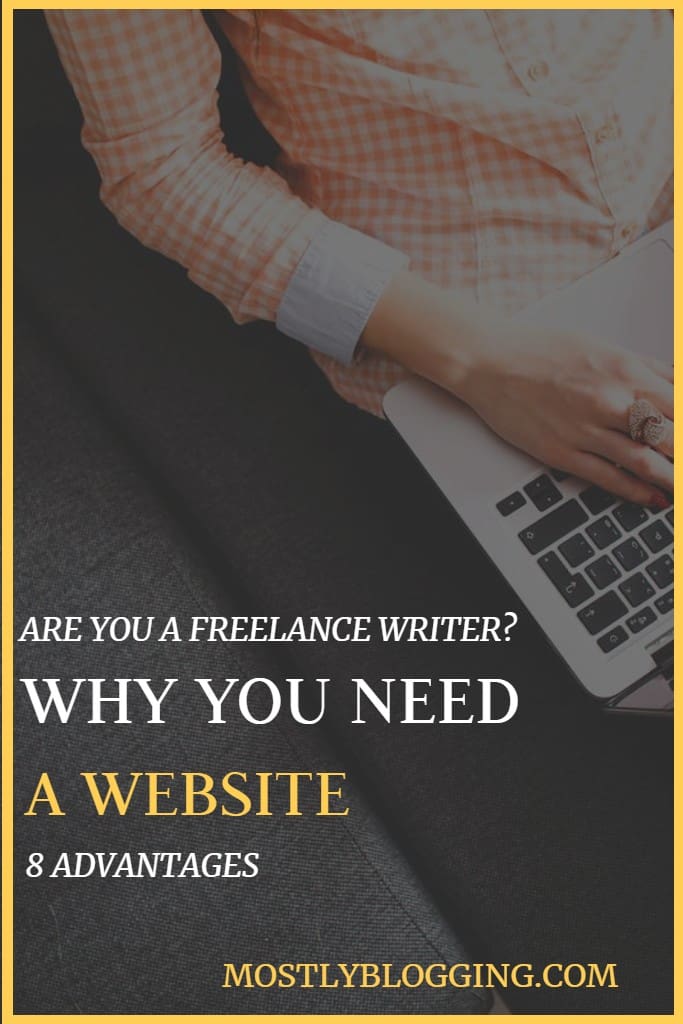 Do you know the characteristics of a successful freelance writer website?
A lucrative freelance writer website
Enables you to communicate with clients
Helps build your authority in your niche
Facilitates networking
Showcases your brand's reputation
Helps you get a competitive edge
Makes marketing easier
Enables you to reach your target audience
Boosts productivity
Why Every Freelancer Needs a Website
Freelancers have an uphill battle when it comes to finding clients.
Without a job board, social media site, or any other form of a centralized marketplace for freelancers and clients to find one another, freelancers are often forced to use more traditional marketing methods that don't always work.
For example, cold calling prospective customers is something that many freelancers do to get their names out there- but this method can be exhausting and ineffective if the customer doesn't want what you're selling. So how does a freelance service provider increase their odds of success? A business website!
By reading this post, you get a description of the best freelance writer websites. After reading this article, you will be able to make sure your website has those characteristics so you can have a lucrative freelance writer website.
Let's dig in and find out how to create a money-making freelance writer website.
Why Should Freelancers Have A Website?
Why do you need a freelance writer website?
Freelancers know how to do what they're good at, but that doesn't mean they are experts in marketing themselves. When you can take care of the hard part for them (marketing), there's no reason not to offer this service.
Clients will be more willing to hire freelancers with a website because it shows their professionalism and confidence. It also helps clients find someone quickly without going through all those frustrating phone calls or texts with uninterested prospects.
If you are a freelancer who would like more clients but don't want to spend time marketing yourself- it's finally time for you to take a step into the future and get your website.
Building your portfolio website is a great way to attract and keep more clients. There are more reasons here and why you should consider getting your website is imperative. Most freelancers are at the bottom of the totem pole when it comes to marketing.
It can be challenging to search for potential clients, let alone work with them. But luckily, there is a solution that will help you get more clients in less time while also ensuring they are qualified and serious about your services: Freelancer websites.
If you're not using one of these sites to market yourself as a freelancer, it's time for an update because no marketing strategy has the same impact on business as this one. 
You might be wondering what makes a website so powerful when it comes to getting jobs – but trust me, once people know you exist and have a quality site all wrapped up with contact info and portfolio pieces ready to go, things will start happening fast.
What Are The Benefits Of Having a Freelance Writer Website?
There are plenty of reasons why you need to invest in a website:
It Helps Build Your Credibility
When you have your website, this helps build your credibility in the professional world. You can use it to communicate with clients and even have a blog where you write about topics relevant to what you do as well – this ensures that they know who's talking, which gives them confidence in working with you.
It Gives Clients A Place To Connect With You
A website is also good because it provides a place for people looking for freelancers to connect with specific professionals like yourself! It includes all of your contact info, pricing information, portfolio pieces, testimonials from past clients, the list goes on and on.
This helps ensure that there are no missed opportunities when potential clients want to work together but don't have any way of contacting each other; not everyone has the time or know-how to build a website themselves.
It Gives You An Edge On The Competition
What if your competitor is more well-known than you? Sure, it might be difficult for them, but this could also present an opportunity for you! If they're not using their site as much during the workday or in general (to sell products of any kind), then that's one less thing competing with you and your business – so start leveraging what they aren't taking advantage of today.
You'll Be Able To Lead A Freelance Business Efficiently And Successfully.
If freelancers don't have websites set up, it can prove challenging at best to lead a business efficiently and successfully. That means clients will be hard to find, marketing efforts will be more complex, and you won't have any way of connecting with people who might want to work with you.
It Easily Showcases Your Service.
How does a website benefit freelancers? It is the perfect place to promote and showcase their skills, experience, and work. It can be used as an online portfolio or business card that helps with getting new clients. A blog post like this one could go into detail more about why every freelancer needs a website of their own.
It Helps Generate More Income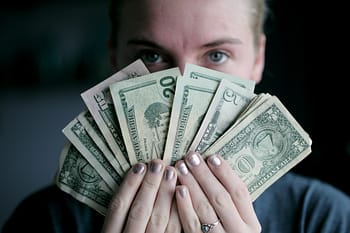 No matter what type of freelancer you are, a website can help generate more income. Whether for graphic design, copywriting or even accounting services, having your online destination makes it easier to market yourself and increase business opportunities.
Broadens Your Target Audience Through Marketing
Another reason why every freelancer needs a website is that it makes marketing easier. Whether you are just getting started on your own or have been in business for years, having an online presence allows you to reach more people and broaden your target audience.
Keeps You Organized with Your Projects
It can be hard enough keeping track of all the work projects that come across our desk, but imagine if we had several clients at once? Having a site where we keep organized saves time-stress and helps us better manage our workload. 
Also, with so many different types of freelancers in business, finding the right one for your needs can be challenging. A site makes it easy to look at portfolios and see what everyone has done before deciding who best fits your project needs.
Freelance Writer Websites Frequently Asked Questions
How do I start my own freelance writing website?
You need to invest in a Content Management System such as WordPress and find a host. Then, make sure your freelance writing website allows you to communicate with clients in regards to pricing. Also, your freelance writing website should allow your clients to leave testimonials to showcase your brand.
Should freelance writers have a website?
You need a freelance writer website. This allows communication about pricing and networking with clients. You can also feature testimonials on your website.
Where can I find a freelance writer website?
Upwork is a popular freelance writer website. Also, you can search Hire a Freelancer.
Final Words: Best Freelance Writer Website
When people think of marketing themselves as a freelancer, they often focus on offline methods such as networking events and word-of-mouth referrals. But if someone wants to have an online presence, they need a place where potential customers will see them first when they search. And that's where a freelance writer website comes in.
Readers, please share so freelancers discover the benefits of creating a freelance writer website.
I look forward to your views in the comment section. Are there any more advantages of publishing a freelance writer website you can add to the discussion?
Authors: Janice Wald and a Contributing Author

Janice Wald is the founder of MostlyBlogging.com and co-founder of the Mostly Blogging Academy. She is an ebook author, blogger, blogging coach, blogging judge, freelance writer, and speaker. She won the Best Internet Marketer Award and the Best Blogger Award at the 2021 Infinity Blog Awards. Wald was also nominated as 2019 Best Internet Marketer by the Infinity Blog Awards and in 2017 as the Most Informative Blogger by the London Bloggers Bash. She's been featured on Small Business Trends, the Huffington Post, and Lifehack.
This post was made possible by the support of our readers.
Related Reading:
Do You Know the 11 Best Day Jobs for Writers?