Do you need information about freelance jobs?
Bloggers need many income streams.
Therefore, being a blogger and a freelance writer concurrently makes sense.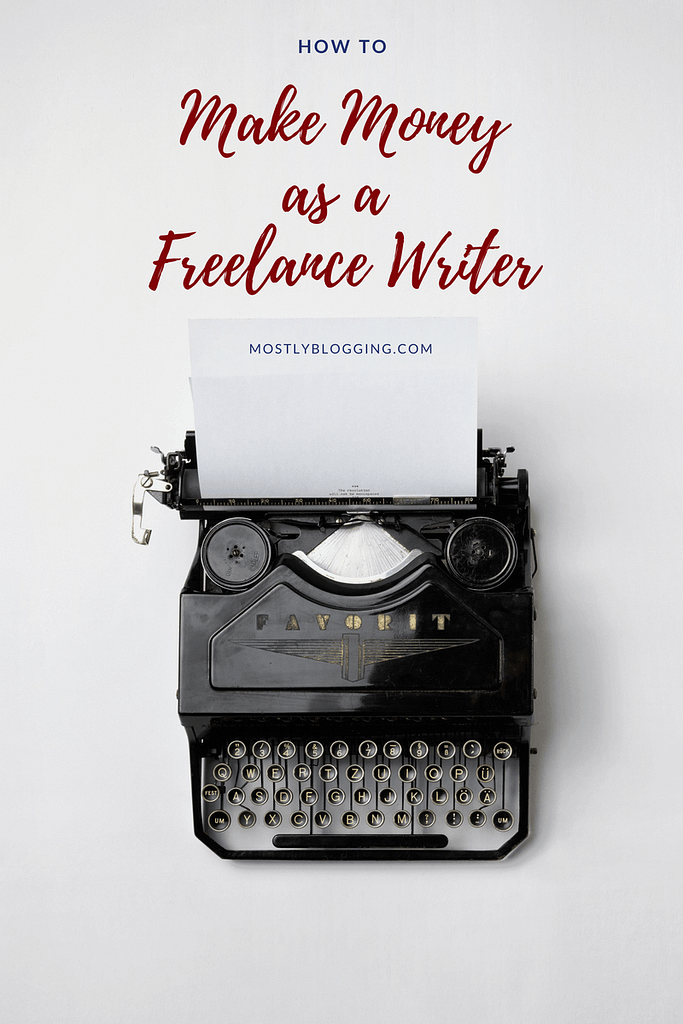 Building a successful blog takes time and effort. On average, it takes about 24 to 36 months of time and effort before one can start earning money from their blog. However, the good news is that you can earn a decent freelance income on the side while your blog is still growing.
I know several bloggers who earn most of their income from freelance jobs than from their blog.
The wonderful thing about freelancing is that your costs are low. There is little to no marketing spend, all you need is a laptop and an internet connection.
First, let's take a look at the kind of jobs that are available to you as a freelancer.
Information About Freelance Jobs
These are the best freelance jobs for bloggers.
#1 SEO Professional
The big bloggers get most of their traffic from search engines. As a blogger, it might be a terrific opportunity to learn about SEO by working as an SEO professional. If you learn even the basics of SEO, you could apply for various SEO jobs online.
A typical SEO professional is involved in researching keywords with a high probability of ranking high on search engines, rewriting and optimizing content, and identifying backlink opportunities.
#2 Writing
Writing is a natural extension for a blogger. Almost every company has a blog, and there is high demand for good writers. You can focus on areas you'd like to master because writing is a broad field. You could write blog posts, case studies, white papers, product descriptions, ebooks, or even provide translation services if you are a non-native English speaker.
Choose categories that suit you best and the ones you enjoy learning and writing about. The worst mistake you can make is picking up a gig for a category you dislike. You may want to check out David Webster's article 3 Ways To Boost Your Success With Online Writing Jobs.
#3 Social media manager
If you are social media savvy, you could manage social media pages for companies. Social media is a wide field with so many social networks like Facebook, Twitter, Instagram, YouTube, Pinterest, etc.
I am a believer in specialization.
Pick a network that you are most familiar with and become an expert at it, rather than dabble with too many things.
It might also be wise to invest a small amount of money reading and educating yourself about the various strategies in social media marketing.
#4 English Tutor
If you are a native English speaker and can speak the language, well then, being a freelance English tutor (sign up here) can be a way to earn some extra money. The beauty of the internet is that you can coach people from anywhere in the world, not just in your neighborhood.
#5 Manage blogs for clients
Setting up a blog might seem simple for experienced bloggers, but there are people who need help. And there are others who don't have the time to manage their own blogs, which creates an opportunity for bloggers to earn some loose change by managing other people's blogs.
I've seen people earn about $1000 a month part-time just managing someone else's blog.
Some of your responsibilities could include responding to comments, installing and updating plugins, adding pages and posts, and troubleshooting if there are any problems.
#6 Graphic Design
If you have an eye for design, you can create logos, brochures, book covers and graphic ads for clients. There are several courses online where you can pick up design skills quickly.
#7 Web developer
If you are a coder and know how to build websites, then web development can be an option. A lot of companies are looking for someone to be a webmaster. The job of a webmaster is to ensure that the company's website is up and running at all times, and functioning as prescribed. Charging an annual or monthly maintenance fee also ensures that you have a steady income. Another option is to build and set-up websites for clients.
It is evident that there are numerous opportunities for a blogger to make freelance income on the side. However, a lot will depend on your sales ability, presentation, work skills, experience, and reliability.
Having freelance income on the side puts less financial strain on a blogger when his blog is still struggling to make money.
Where to find freelance opportunities?
#1 The Large Platforms
The most obvious places to find freelance jobs are on platforms like Upwork and Freelancer. They are one of the largest platforms with the highest number of job listings. Most gigs in these two places are low paying. However, if you weed through their job listings, you should find a small number of good opportunities in there. The trick is to find a niche with low competition and high paying employers.
#2 Niche Job Boards
Two other freelance job boards that are good and have better quality freelance job postings are ProBlogger and Blogger Hangout. Job postings are not free on both these sites, so it is likely that listings are from serious employers.
#3 Cold Emails
Other ways to get freelance jobs is by sending out cold emails to companies. Search on the internet and find companies that have blogs but are not well maintained. Send them a proposal that explains the benefits of your service. Everyone appreciates a good suggestion about their website.
#4 SEO and Digital Marketing Companies
SEO and Digital Marketing companies to hire freelancers. Try emailing them about the services you provide and ask them if they are looking to hire freelancers.
Getting freelance clients is a game of numbers. It's about sending out emails and applying for gigs. If you apply for 100 jobs online, and 8% of those converts to a sale, that's eight clients. If each of them pays you $600 a month, that's $4800 a month. Not bad for someone who is starting off as a freelancer.
Conclusion
Freelancing is a lot of work. But it is a great means of supporting yourself while you are growing your blog on the side. It provides numerous opportunities to learn and become a better blogger.
What are your experiences with freelancing? Let us know in the comments below.
Author: Vinil Ramdev
About the Author
Vinil Ramdev is an entrepreneur, blogger, and a self-publishing consultant. You can follow him on Twitter or Facebook
Readers, please share so bloggers learn Vinil's tips about the kind of freelance jobs available to you and where you can find them.
This post was made possible by the support of our readers.