It's May.
You know what that means.
A famous expression states "April showers bring May flowers," and May also brings Mother's Day.
Suppose you could give your mom virtual flowers.
Fotor, the free graphic-design and photo-editing tool, enables you to give your mom virtual flowers on an online Mother's Day card and a whole lot more.
This post will explain how you can creatively send your mom Mother's Day wishes with Fotor.
In addition, by reading this post you will discover other uses for Fotor like how to use their collage maker.
The best part: Fotor is a free tool you can use for your mom, your blog, or both.
In addition to online Mother's Day cards, Fotor can fill all your online graphics needs and this post will tell you how.
What is Fotor?
Fotor is a highly popular free professional photo editor and graphic design tool.
You can use Fotor to make blog graphics, Instagram posts, Pinterest posts, a Facebook banner, and many more projects. Fotor even recently added new creations for you to make such as a LinkedIn banner, Twitter post templates, a cover for your ebook, and even a planner you can give away as an optin for people to subscribe to your blog.
According to Ubersuggest, there are 27,100 searches for Fotor each month.
In addition, Fotor receives billions of photos for processing and has over 200 million users.
Clearly, this is a popular tool.
What boosted Fotor's popularity was the decision by its competitor in the world of graphic design, PicMonkey, to start charging. People needing a seemingly magic photo editor immediately realized Fotor was the perfect alternative to PicMonkey.
Why You Should Use Fotor
Fotor shows you a step-by-step tutorial so you have assistance if you need it each step of the way.
You can sync your work to the Cloud.
Share your work on social media
Send your masterpieces to people with a link that Fotor provides.
Fotor is quick to use. Your graphics download quickly from the Cloud.
Choose to save your graphics in the Cloud or on your computer.
Once you bring in a photo, you can zoom in as desired.
You can see your original photo in the bottom right-hand corner of the screen as you work.
Fotor has a large variety of templates for all your needs.
The price is right. Fotor is free.
You Won't Believe What an Easy Photo Editor Fotor Is!
How You Can Use Fotor to Make Mother's Day Graphics
How to Send a Mother's Day Card without a Picture
Step 1: Go to http://www.fotor.com/. Click "Card."
Step 2: Click on a card you'd like to use to send your Mother's Day Greetings. Click Save to download your graphic design to your computer.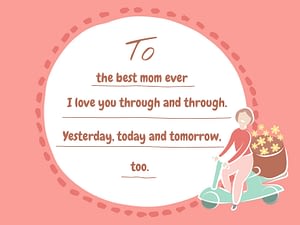 Look: Your Mother's Day message to Mom can be a poem!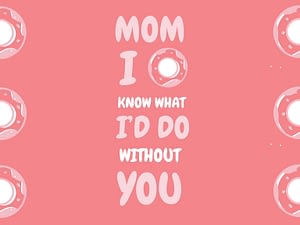 Should you desire, your Mother's Day wishes can be funny!
How to Send a Mother's Day Message to Mom on Instagram
Step 1: Go to graphic design.
Step 2: Choose Social Media Post/Instagram Post.
Step 3: Click on the Instagram template you like. Save and download!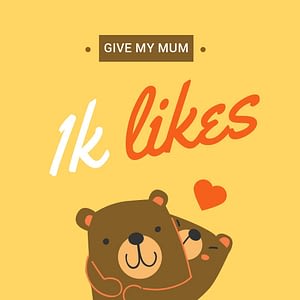 Notice: Your graphic is now in a square dimension which is perfectly optimized for Instagram.
Fotor really is an extremely easy photo editor.
Note: This is a premium template. However, there are many free Instagram post templates for you to choose from.
Step 1: Go to photo card. Click Card.
Step 2: Scroll until you find a template that contains pictures. When you find one you like, click.
Step 3: Once you have an image or images you want to put in your card, stored on your computer, click Import. To reposition, double click on the photo. Using the handlebars, position the image the way you want it to appear in the photo box. Click Apply.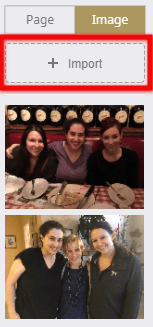 Notice: I already have already brought in two photos I plan on putting in my Mother's Day greetings card.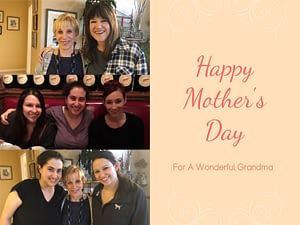 How to Make a Mother's Day Facebook Banner
Your Facebook cover is sometimes called your Facebook banner.
Step 1: Go to graphic design. Choose Header and Cover/Facebook Cover.
Step 2: Scroll until you find one you like and click. Click Save to download it into your computer.

Easy! If you are looking for an easy photo editor, Fotor is definitely your choice.
Great news: Fotor has Facebook banners for seasons and other holidays. This means you can have a different Facebook banner depending on the holiday or the season. Your followers will never tire of seeing what new look you're rocking on your Facebook account.
Other Uses for Fotor
How to Make a Collage with Fotor
Fotor is also a photo collage editor.
Step 1: Go to photo collage Click Get Started. Click Collage.
Step 2: Choose the collage template based on how many photos you want to go into the collage.
Step 3: Follow the directions above for making a project with several pictures. Click Import, drag and drop, reposition as needed, zoom as needed, and click Apply.
As can be seen, Fotor is an easy photo editor. If needed, additional detailed instructions for using Fotor are available.
Wrapping Up
Clearly, Fotor fills your needs for a professional photo editor on Mother's Day, other holidays, and year round.
What project will you make first?
Readers, please share, so other people looking for a professional photo editor learn about the many uses for Fotor.
Please comment and let me know how excited Mom was to receive your Mother's Day Greetings. Fotor is so easy and quick to use, it really seems like a magic photo editor. Mom doesn't need to know you had help. We'll keep that our little secret. Yours, mine, and Fotor's.
This was a sponsored post but the opinions contained herein are my own.