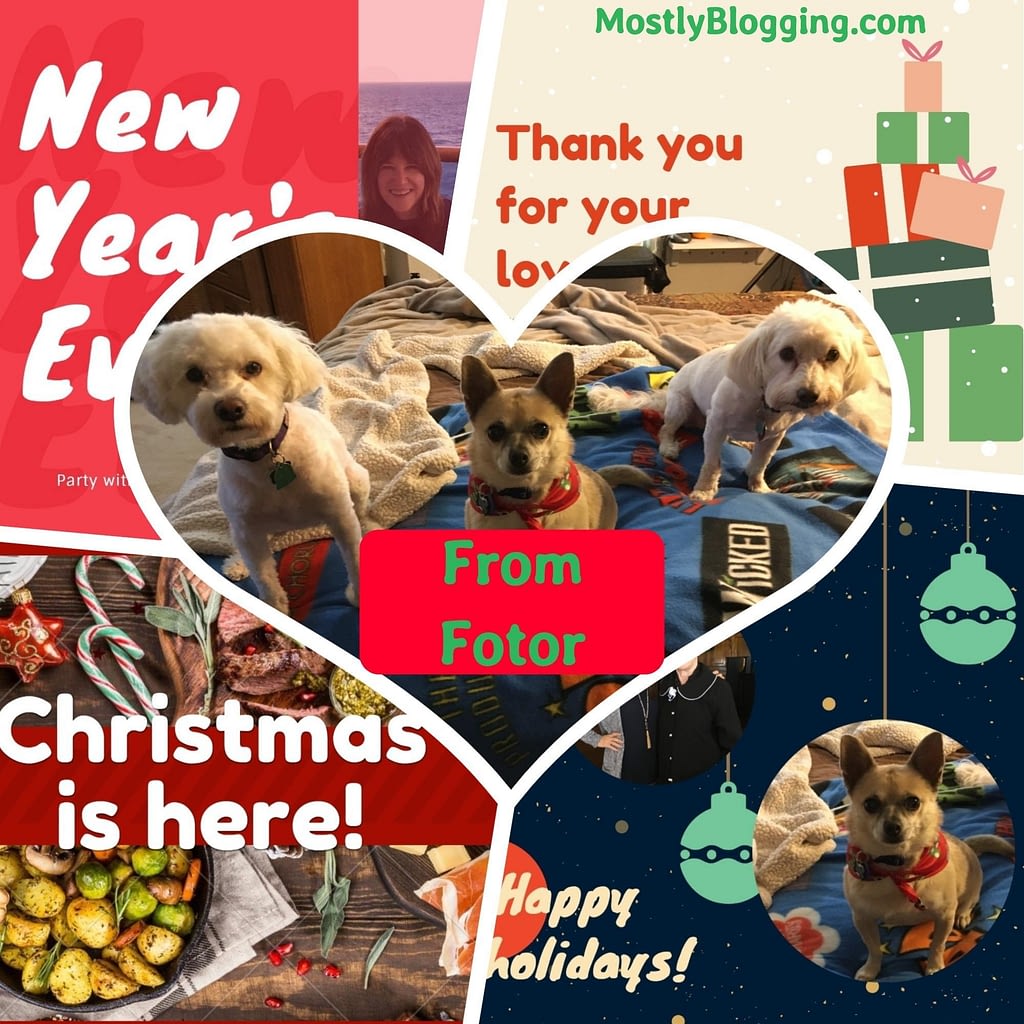 Awkward!
I had better quickly learn the skill of Christmas card making.
My mom and friends send me ecards each year and I don't return the kindness.
Why not?
Until now, I've never learned the skill of online Christmas card making.
Who knew it could be so easy?
This tutorial will make sure you're not left in an embarrassing situation like me.
On the other hand, why not be the first to send an interesting, electronic Christmas card and make someone feel special this holiday season?
Thanks to Fotor, you can. Christmas card making is a breeze and quick, so you don't have to worry about last-minute awkwardness.
The best part: Fotor's greeting card maker is absolutely free.
You are 4 Steps Away from Christmas Card Making
That's all it takes to design a graphic with Fotor– 4 steps.
Sample #1
Step 1. Go to the Fotor Card Maker. Click "Get Started." Choose your template.
Step 2. Choose from a preset template and drag and drop your photos. Some of the templates are so perfected, you don't need a photo.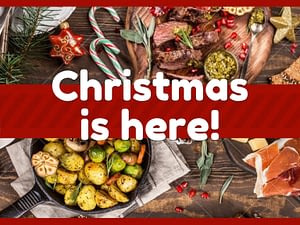 Fotor Christmas Card Making: Sample #2
I will not be able to see my mom for the holidays. She took a tumble and is spending the holidays in a nursing facility far away from me where she lives. It could really cheer her up if I sent her a holiday card.
Repeat Steps 1 and 2 from Sample #1.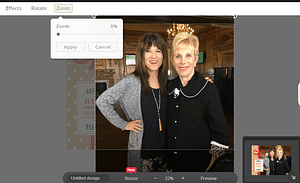 Notice in the bottom right-hand corner of the screen, I can see how my photo will look on the Christmas card as I'm editing. I lowered our heads since they were originally cut off. I clicked "Apply."
Next, can you see the word "Effects" in the upper left-hand corner of the screen? Let's try lightening the photo. I chose a filter and named my card.
Step 3: Edit the text. The card defaults to someone else's name. I made sure my name was on the card by clicking "T" to edit the text. I think she will be so pleased.
Step 4: Save your holiday card.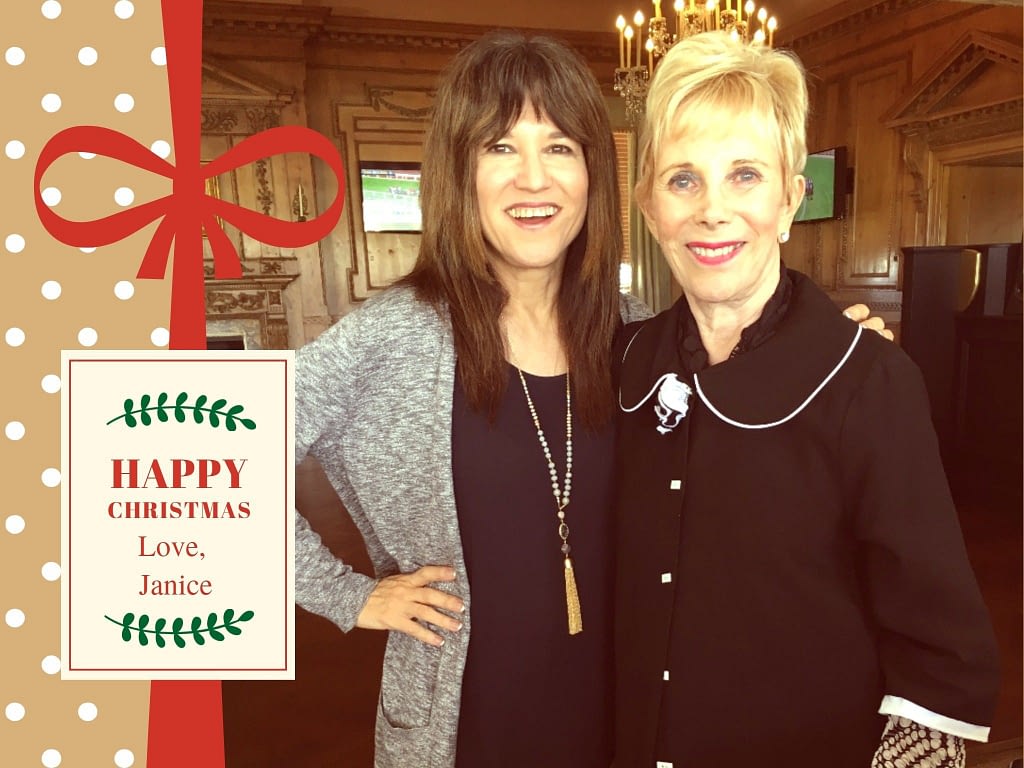 Don't you?
How to Deliver Your Electronic Holiday Card
The next step was delivering the card to her.
You can share your card on the social media sites Facebook, Twitter, Google+, Pinterest, Tumblr, or Facebook Messenger. Since my mom and I are often in touch on Facebook, I shared the card with her there.
Being able to share the card on social media sites is important. As bloggers, you may have connections with people without having their email addresses. Sharing on their social media is easy and convenient. You're saved the hassle of trying to find their email addresses.
You can also share the link to your creation. Where will the link take you? Check it out.
The beauty of the link is clear: Suppose you want to email your card to someone. Just paste the link into your email.
Fotor Christmas Card Making Sample #3
Suppose you have several photos you want to send your special someone at the holidays. You don't have to limit yourself to one photo per card.
I selected a template where I could place two photos. My mom had never met my new dog. He looked Christmasy in his bandana, so I thought I'd include both photos on the Christmas card.
When I clicked "Preview" to see how the card would look when she received it, I saw a sight that made me smile.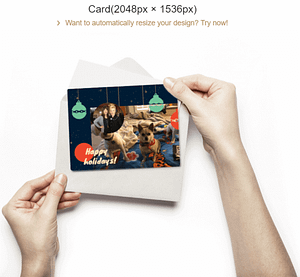 Isn't that clever? You actually see how the card looks as the person is opening it. Although it's electronic, and there really is no envelope, you get the feeling that you really are with them watching them open your Christmas card.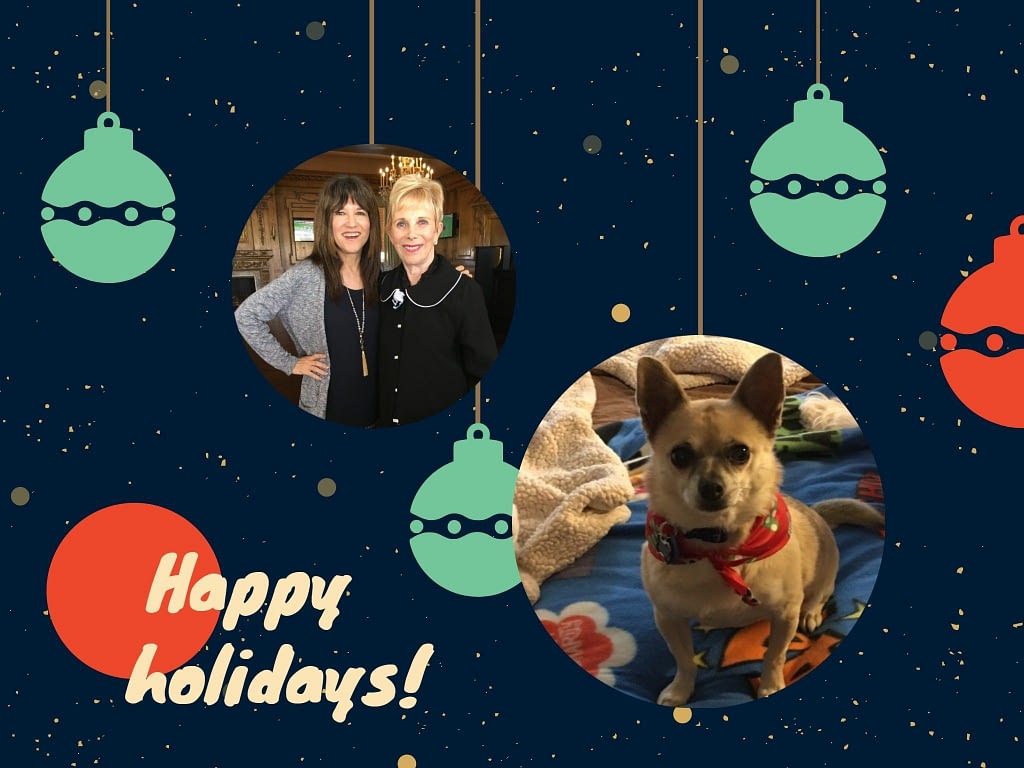 This project I put on my Mostly Blogging Facebook fan page in order to wish all the fans of Mostly Blogging happy holidays. [Note: This is a premium template.}
Fotor Sample Christmas Card #4
Even after the holidays are over, Fotor is still your go-to holiday tool. Notice how Fotor has a graphic designed to let you thank people for gifts and still wish them happy holidays.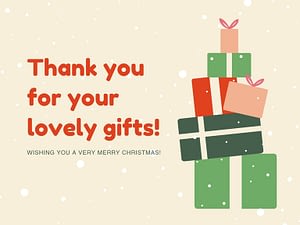 As always, you can modify the text if you desire.
Fotor Sample #5
In addition to Christmas cards and thank you cards, you can use Fotor to invite people to your holiday party. Electronic invitations are ideal in case you decide to have a last-minute get together.
Fotor has New Years Party invitations as well. Since I'm actually having a New Year's gathering, that was the graphic design I chose to make.
Step 1: Go to the Fotor Card Maker. Choose your invitation.
Step 2: I uploaded and inserted my photo. I moved it around and clicked "Apply."
Step 3: I modified the text.
Step 4: I downloaded the finished invitation.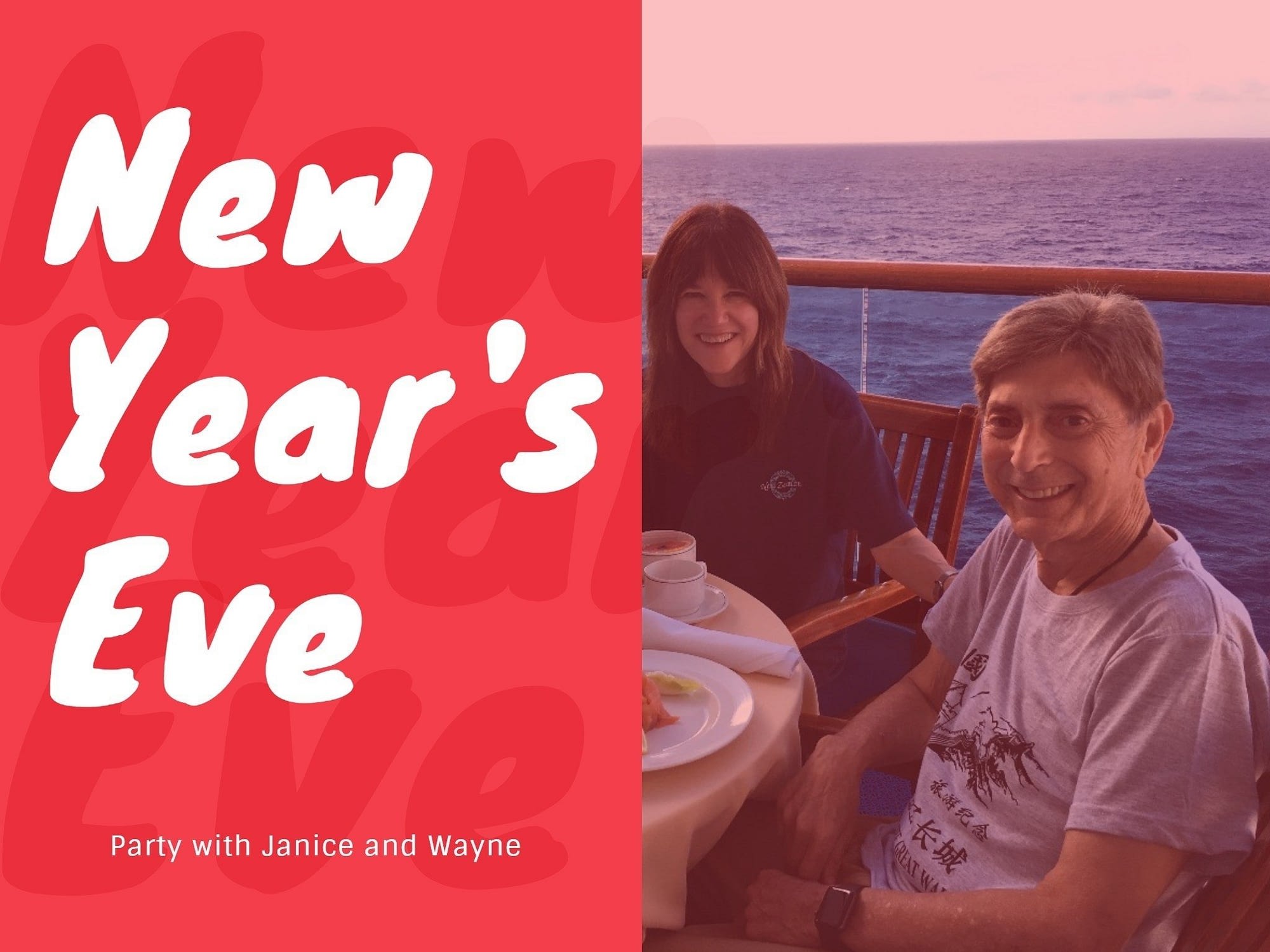 Wahla! [Note: This is a premium template.]
Fotor Graphic Design Sample #6
I decided as a dominant graphic for this tutorial, I'd make a collage of my projects.
This is how you can make a collage as well:
Step 1: Go to Fotor's Collage Maker. Scroll down. You'll see several choices of styles: Classic, Artistic, Funky, and Photo Stitching. I chose "Funky." Click "Get Started."
Step 2: Make sure you've imported all your photos you'd like to use in your collage. Just click "Import."
Step 3: Choose a template with enough spaces for the number of photos you'd like to place in the collage.
Step 4: Drag and drop your photos. Move them around and click "Apply." Click "Save" to download to your computer.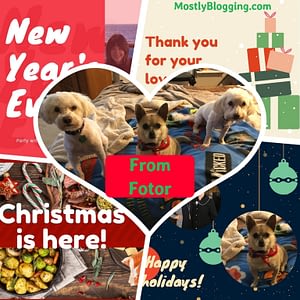 You might wonder how I added the red box with the green letters. Editing is easy and quick with Fotor's graphic design tool.
For example, you can easily and quickly create a blog graphic.
Go to Fotor's Online Photo Editor. Click "Edit" if you want to make your own graphic. Click "Design" if you want to use one of Fotor's amazing predesigned graphics. Fotor has everything and more you'd want in a graphic design tool.
My favorite feature: Fotor's amazing filters. You can use one photo for various blog posts. By changing the filter you put on the photo, you give a completely different look and feel to your graphic and use them again and again in different blog posts.

Look at all these choices!
Here are detailed instructions for using the Fotor photo-editor for your photo-editing, your blog graphics, and all your holiday needs.
Wrapping Up
In closing, someone recently explained (okay admonished) that in order to be an impartial reviewer, I need to say both positives and negatives. Okay, here is the only negative I can come up with: Fotor is addicting. I mean it. I didn't want to stop making graphics when I made my Halloween post (see "Related" below), and the same obsession (yes, obsession) to make graphics came over me today using Fotor for my Christmas post.
The introduction of this guide explained using Fotor for Christmas card making is easy and free. Absolutely! What the introduction failed to mention is that using Fotor for Christmas card making or any photo-editing and graphic design projects is fun.
This tutorial, designed for the holidays, just scratched the surface of all that you can use Fotor for throughout the year. They have templates for Mother's Day, Thanksgiving, Hannukah… anything you can imagine. If you don't see something that suits your needs, just change the text so it does give the message you want to convey.
Please share so others can be spared the embarrassment of not having a holiday card for someone special. In addition, sharing enables others to learn to use Fotor year-round for all sorts of greeting cards, invitations and thank you notes.
Related
PicMonkey Alternative: Fotor Is Your Best Choice for Photo Editing