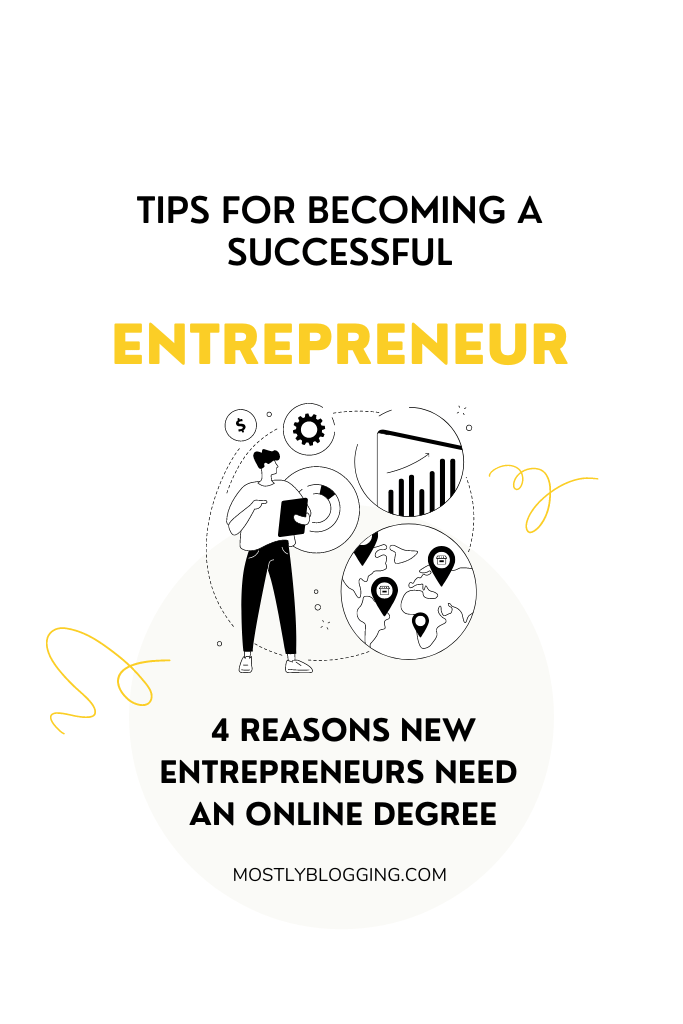 Are you a first-time entrepreneur?
The idea of the great resignation has very quickly become more of a reality than a simple concept or idea.
More people have decided not to go back to the office or the old way of working and for many, this has meant having to leave their old jobs and re-think the process of generating a sustainable income.
Many have turned their pastimes and hobbies into money earners, and there has been a rise in the number of first-time entrepreneurs and startups.
Most of which, it is noted, don't make it past year 1, arguably because the owners and entrepreneurs who start them simply don't have the business knowledge to cope.
This article looks at why those first-time entrepreneurs that have made it or become successful have relied on a professional business degree to do so.
Online programs now offer everything a business needs
From marketing and sales programs to one of the many affordable online business degree choices that are out there, today's entrepreneurs have access to more aspects of business training and practical advice than ever before.
The online spaces offer a myriad of options that must be used to keep both owners and startup staff as informed and educated as possible; it's simply good for business. No longer is it acceptable to the owner to simply be the ideas person, but they also need a head for figures, an eye for opportunities, and a gift of the gab for sales and marketing, all of which can be trained on a professional online business program.
Innovation needs to be guided and harnessed
There can be no business without some form of innovation; consumers are looking for something different, whether it's the process, product, or personality of the business, you need to have something that others don't. It is normally this aspect of innovation that drives the business and will attract customers and consumers to the brand.
However, it is the ability to make a business out of innovative ideas that will lead to success.
Make it internet ready
There is one truth in modern business at the moment, and that is the fact that more and more business is taking place in the online space.
From virtual banking and offices to social media marketplaces and more, unless your new business is ready to go online, you will not be able to make it work. It is these new opportunities that the modern business degree will focus on and provide first-time entrepreneurs and even experienced entrepreneurs a guided insight as to how the modern business must make use of the online space for more than just marketing and social expression, but also for sales, data collection, and networking.
First-Time Entrepreneur: FAQ
How do I become a first-time entrepreneur?
You need a business idea that fills a need but has a minimal amount of competition. Do your research before launching. You may think you have a great idea but if more established brands are competing for your target audience consumers will buy from the name they know.
What should first-time entrepreneurs know before they launch?
First-time entrepreneurs should get an online degree. Online business programs teach first-time entrepreneurs the skills they need to succeed in the business world. These skills include sales, marketing, and virtual banking among others.
Wrapping Up: Benefits of a Degree for a First-Time Entrepreneur
By reading this post, you discovered three reasons a first-time entrepreneur should get an online degree before launching a new business.
These are some of the most basic reasons that starting and building a successful business requires a solid business foundation or professional business degree, without which many a business has come a cropper and simply failed. It is not a modern phenomenon, but the manner in which knowledge can be accessed via online sources is indeed something new to many.
Readers, please share so first-time entrepreneurs learn the importance of an online business degree.
I look forward to your views in the comments section. What else would be beneficial for a first-time entrepreneur?
Author: Editorial Staff
This post was made possible by the support of our readers.