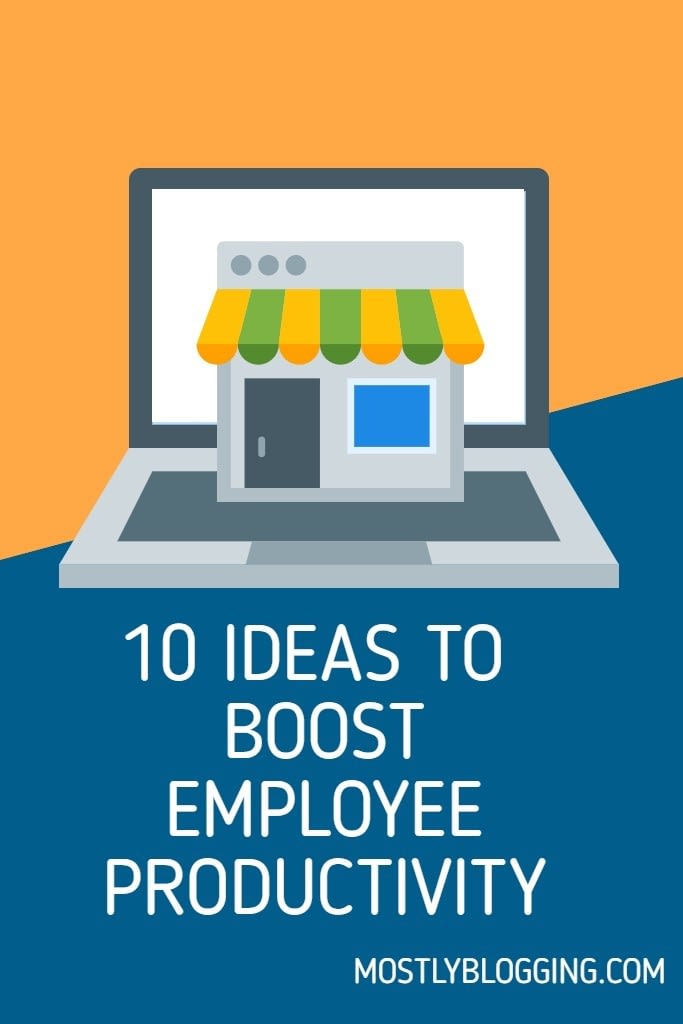 Do you want to take actions that result in more efficient workers at your firm?
This post provides both financial and non financial motivation strategies.
Read this guide to discover five financial motivators and five non financial motivators to boost employee productivity in the workplace.
By following this action plan, you will make your workers feel valued which boosts employee productivity.
Let's discover financial and non financial motivation techniques that increase workplace productivity.
10 Employee Recognition and Rewards to Boost Productivity
Every successful business knows that employee retention is key to a successful company. Productive team members make a brand, so if you want to be sure you have the type of business that goes places, look at the team of employees you have. 

One of the best ways to keep your team is to make sure they're recognized and better yet rewarded, for their achievements.
Here are 10 ways you can celebrate your team to boost productivity: 
Financial and Non Financial Motivation Ideas
5 Financial Motivation Ideas
Celebrate with cool swag 
If you have a team that loves working with your brand, there are great ways to show your appreciation. With corporate gifts and swag that includes your company logo, you can not only show them your appreciation with a gift that you know they'll put to good use, whether it's custom headphones or a hoodie, but you'll also be creating brand awareness through this swag, so make sure you invest in top quality.
Use a website to track progress and reward
Another way to show recognition of employees' achievements in a tangible way is to use one of many websites designed around company culture plus projects and rewards. This kind of site allows your team to work together towards a shared goal, with recognition and reward shared in a tangible way once the business objectives are reached.
This kind of website makes it easy for people to see their progress in real time, as they work hard towards their goals.
Bonuses
Let's face it! Money makes the world go around and when it comes to the hard work your team is putting in, you may want to consider recognition in the form of bonuses.
Not only is this something that many employees will feel motivated by, but it can also actually do your company a lot of good as your team works hard to reach goals with the bonus in mind. While your business may not be able to afford several bonuses a year for accomplished business objectives, rewarding your team at the end of each year works wonders in maintaining a well-functioning team. 
Gift cards to top local restaurants
Everyone enjoys a good meal out. Perhaps you have a team who has been "killing it" lately and you want to show your appreciation for your employees in a way that will make them feel recognized.
Investing in some bulk gift cards to a popular dining spot can be the perfect way to reward their hard work and efforts. Make it extra special by doing some investigative work to find out what restaurant your team members love. This will be the icing on the cake. 
Switch up your rewards
When a company has a culture where rewards and recognition are commonplace, it can make it possible to build a strong, loyal team. You may want to consider switching up the rewards every now and then.
For one occasion, it could be tickets to a favorite sports team in the city while for another reward, you could consider getting them entrance into a concert or comedy show. This is where it's important to know what your employees like and the activities that they enjoy doing. 
5 Non Financial Motivation Ideas
What non financial motivation methods can you use to boost your workers' productivity levels?
Non financial motivators can boost your workers' output without involving the incentive of a raise or a financial bonus.
Non financial motivators:
More authority
More independence
Flexible schedule
Verbal appreciation
Recognizing work anniversaries and birthdays
Although these non financial motivators don't involve monetary incentives, they still result in making the workers feel special. This, in turn, results in an increase in productivity.
Financial and Non Financial Motivation FAQs
What is a financial motivation?
A financial motivation in business might include a raise or an end-of-the year bonus.
What is the difference between financial and non financial benefits?
Financial benefits involve the recipient of the benefits getting money. They might receive a financial bonus or raise at their job. A non-financial benefit doesn't concern receiving money. For instance, the employee might get to choose a more flexible schedule.
What are the financial and non financial incentives?
Financial incentives include money. For instance, a person might be given money as a way to motivate them to perform a task. A non financial incentive doesn't include money. For instance, a person might get more authority at the job without a raise.
In Conclusion: Financial and Non Financial Motivation Strategies in Business
Employees who feel recognized at their job are bound to be more productive. It's as simple as that. While verbal appreciation is always a great idea and you could always call a quick meeting to recognize a high-achieving team member, it's also a good idea to provide recognition through tangible rewards.
Incentives can help your team go from getting by to star employees who are all about a fun work environment where their efforts are recognized. 
In closing, non financial motivators can make employees feel valued in the same way that a financial incentive can.
This guide to financial and non financial motivation shared five financial motivators and five non financial motivators to boost employee productivity in the workplace.
Readers, please share these financial and non financial motivation techniques so business owners discover how to make their employees feel valued.
I look forward to your views in the comments. Can you suggest additional financial and non financial motivation strategies?
Authors: Janice Wald and a Contributing Author

Janice Wald is the founder of MostlyBlogging.com. She is an ebook author, blogger, blogging coach, blogging judge, freelance writer, and speaker. She was nominated as the 2021 and 2019 Best Internet Marketer by the Infinity Blog Awards and in 2017 as the Most Informative Blogger by the London Bloggers Bash. She's been featured on Small Business Trends, the Huffington Post, and Lifehack.
This post was made possible by the support of our readers.