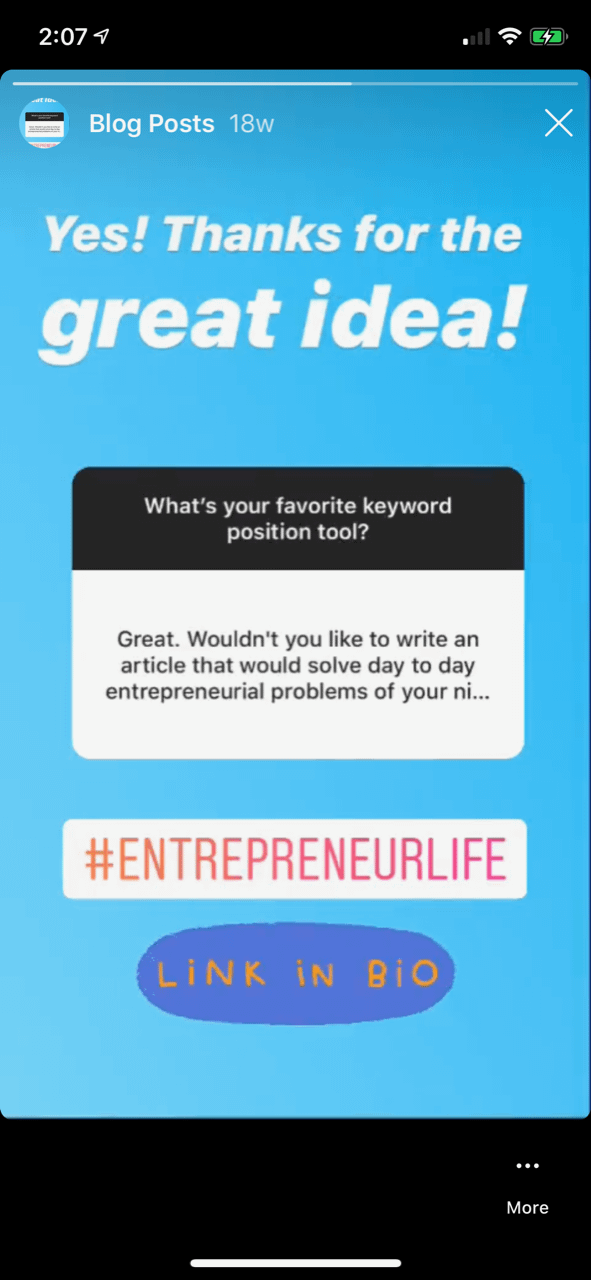 Sarah Villaflor
Entrepreneurial management.
Starting a business can be a thrilling, nerve-wracking experience. In the midst of all the ups and downs of starting and growing a business, you may have lots of questions and concerns.
Here are some essential business strategies to help you grow as an entrepreneur.
From managing cash flow to sending out business greeting cards, consider which of these tips can assist you in connecting with your customers and accelerating your business growth.
By the time you're done reading this post, you'll have a 7-step action plan to help you with entrepreneurial management.
What is Entrepreneurial Management?
Loosely defined: Entrepreneurial management consists of the manager of a small to medium-size business using his or her knowledge to benefit the employees of the business. The entrepreneur might use knowledge, skill, or a combination to grow the business.
7-Step Entrepreneurial Management Plan
Invest in Quality Contracts and Agreements
A contract is an essential component in any business. Contracts are the best way to clearly communicate with investors, employees, customers and anyone else you work with. Don't leave your expectations unclear or offer an out to a customer who doesn't wish to pay for your services.
Contracts protect your customers, your employees and your company. Work with a lawyer to create clear legal documents that express the goals of your company, the expectations you have for your employees and the services you're offering your customers.
Create a Detailed Business Plan
Life as an entrepreneur is full of choices. Don't let a sea of decisions frustrate you and leave you wandering through key years of your business. Develop a solid business plan to base all your daily decisions on.
You'll need to adjust your business plan as you go, of course, but a clear plan can give you a sense of long-term planning. Use this plan to take a step back from your daily decisions and review what you're working towards. A business plan should include your financial goals, product and service goals and other essentials that are part of the DNA of your company.
Obviously, your business plan will change over time. Some plans change very quickly, while others remain more or less constant. Don't be afraid to change the way you're operating your business if something isn't working. Your plan isn't set in stone, but should be a guide that helps you communicate with investors and employees about the goals of your company.
Show Your Appreciation
No entrepreneur can be successful going solo. Even if you don't have any investors or employees, you still need customers to create a successful business. Show your appreciation of everyone who has made your business success possible.
A great way to show your appreciation is with business greeting cards. A personalized, thoughtful card can mean all the difference for your employees, customers and anyone else associated with your business. Whether you're passing out thank-you cards, holiday cards or just a random day of appreciation, it can create a meaningful connection and inspiration for hard-working individuals.
Award Hard Work
Don't leave it at a card. A hard-working employee should receive other awards or benefits. Be generous with bonuses, raises and recognition of a job well done. If your hard-working employees don't feel that they are being rewarded for their effort, they may become discouraged and slow down their productivity.
Even a small reward can be meaningful if presented correctly. A thoughtful greeting card, company-wide recognition, and a small bonus can be enough for many employees. Simply showing that you care and recognize hard work is the first step in employee retention.
More Entrepreneurial Management Tips:
Be Responsive to Customer Communication
Customer communication is a key building block to expand your business. While negative comments may seem hurtful and may not even be accurate, be very cautious with customer communication.
Take a minute to review any feedback you receive. Whether it's negative or positive, consider the source of the comment. When a customer has a complaint, even if it doesn't sound like a valid complaint, it may be pointing at a real flaw in your business.
Always communicate positively to your customers and employees. Let them know you have received the communication and are happy to take it into account. You don't have to change your business for every customer complaint, but you should never ignore or demean a customer who has taken the time to communicate with your business.
Monitor Your Cash Flow
Cash flow is a leading cause of small business struggles. Don't let poor cash flow sink your business. Most entrepreneurs need to access flexible financing, like a line of credit or business credit card, while others can rely on bootstrapping. Keep your cash flow positive however you can remain flexible enough to handle daily challenges and take on new projects.
Growing a business requires cash. Find ways to grow your working capital to prepare for a large-scale or gradual growth strategy. Don't let minor or major cash issues stall your business.
Learn More About Personalized Business Cards Today
Clear goals and positive communication are essential factors in your business growth strategy. Shop online for business greeting cards that can communicate your goals and appreciation clearly to your customers and employees. Learn how Cards for Causes can assist you in meaningful, memorable communication with a personal touch.
Resources
If you're a business owner and in need of resources, here are our top recommendations to set you up for success:
Secure your business through worker's comp insurance from Cerity.
Instagram offers Covid-19 resources.
Look: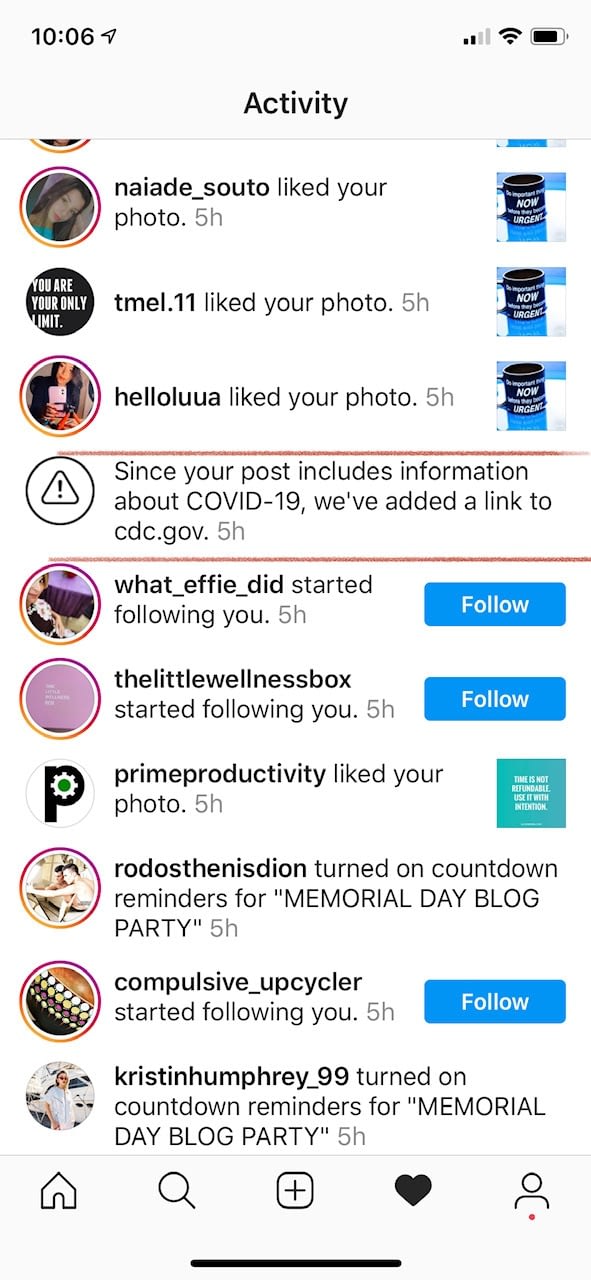 When Instagram detected my post contained information about Covid-19, the social media giant used my post to offer a link to resources.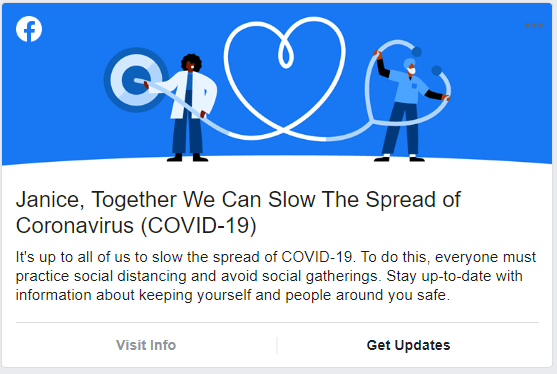 Facebook also puts links to resources at the top of the homepage so people needing resources can access them.
Wrapping Up: Entrepreneurial Management
Host blogger's comments:
Look at the dominant image for this post.
On Instagram, my follower made a request:
"Wouldn't you like to write an article that would solve day to day entrepreneurial problems…?"
Sarah Villaflor, the guest author, provides that article.
This post is an action plan for effective entrepreneurial management.
I look forward to your views in the comments section. Do you have any additional suggestions for entrepreneurial management?
Readers, please share so other entrepreneurs discover this action plan for successful entrepreneurial management.
This post was made possible by the support of our readers.