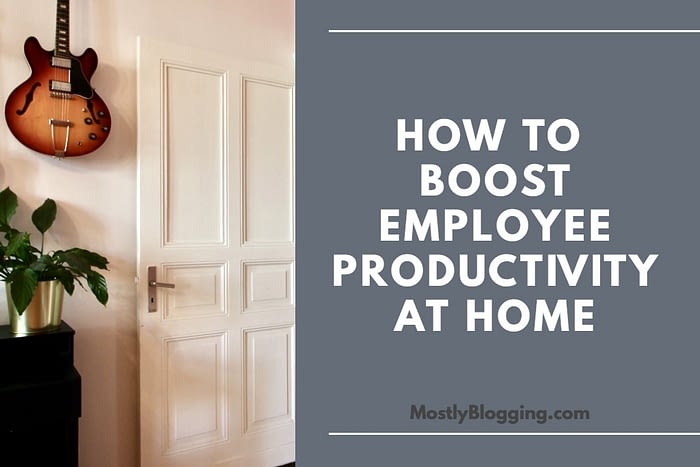 Are you here for employee motivation strategies?
Remote working has become the new normal after the last year and a bit. And many businesses are seeing the benefits of having a remote working arrangement.
But how do you keep your employees motivated when they are working from home most of the time?
Here are effective employee motivation strategies:
Send care packages
Offer training
Change schedules
Encourage hobbies
Keep a side chat open
Instill intrinsic motivation
Observe employees
Make requirements clear
Give awards
By reading this guide, you discover the effectiveness of these employee motivation strategies to keep employees motivated while working from home.
This post also offers a first-hand account to prove the effectiveness of these strategies to boost motivation and employee performance.
Firmbee from Pixabay
Bring on the employee motivation strategies.
Send some care packages
With everyone cooped up indoors, getting those little bits and pieces that make us smile can be tough. We have all been guilty of buying a little treat when we are killing some time at lunch or commuting.
So why not treat your employees with the occasional care package? Not only will you show your staff how much you appreciate them, but you can also support some local businesses that may be struggling at this time too.
Virtual training
Training is an important part of employee development. Although many places have mandatory training to ensure legal requirements, it can be a good idea to offer training to allow growth in other areas.
Using services such as the Kallibr website can allow you to ensure that your staff is up to date with essential training. Training doesn't just keep your employees up to date with their knowledge, it can be a great way to get the team together outside of a virtual staff meeting.
Change control schedules
If your employees have been used to coming to work at a certain time, you might be tempted to keep them working with login times.
However, studies have shown that allowing employees to pick their own work hours can increase productivity. Employees might want to pick their own hours for a variety of reasons, but the main one is probably that their kids need to be homeschooled.
In this case, letting your staff get homeschooling out of the way, so then they can focus on their work, is going to remove a lot of the stress from the situation.
Encourage their side projects
If your employees are hitting their targets and getting their work done quicker than ever, they might have some extra time on their hands. So what have they been up to? Are they learning to cross-stitch? Have they taken up running? Or are they just watching a lot of Netflix?
Whatever it is, have them share their current projects and successes. You never know how they will inspire each other. You could include some items in their care package to help with their projects.
Keep a community chat open
Keeping in touch can be tough, and many people have missed the fun of workplace relationships. Using groups on WhatsApp to send collective work messages can help to keep people connected to their employees.
The best thing about this is that people won't get distracted from their work with chit-chat from other people when they are working unless they open their phones. And no one will miss out on the conversation because it is all recorded.
Employee Motivation Strategies: First-Hand Account
Many of you know I am a teacher blogger.
In my capacity as a teacher, I spent all of the 2020-2021 school year working at home.
What employee motivation strategies worked to compel me to do my best?
Intrinsic Motivation
Tip two of this guide explained the value of virtual training.
Our faculty was trained in the art of Social Emotional Learning (SEL).
SEL focused on the emotional and social difficulties the students had as a result of distance learning.
This put teaching in a new light. As a result, I wanted to do better than my best for my students once I realized the additional hardships they were going through while learning at home.
Related Reading: Quotes for Students from Teachers
Scrutiny
Although I realize this is a negative, scrutiny can be a powerful motivator.
My administrator had my Zoom link, so she could pop in whenever she wanted to observe my classes. I wanted to make a favorable impression.
Requirements
Distance teaching brought in a new set of requirements. I needed to follow them or risk getting complaints from my administrators and my students' parents.
I teach middle schoolers who seemed to enjoy emailing their teachers during lockdown. Emailing complaints would have been far too easy. I don't want complaints, and I don't have time for them.
Therefore, following a new protocol became a necessity.
Awards
The PTSA contributed to the employee motivation strategies by giving rewards and recognition.
For instance, a close friend of mine was named Teacher of the Year by the PTSA.
Online, we celebrated her achievement.
Awards for the staff didn't stop because we worked online.
Employee Motivation Strategies Frequently Asked Questions
How do you improve employee motivation?
Give both rewards and consequences. Make sure employees know the rules. Reward high productivity. Give scrutiny so you can give consequences for slacking off.
What are the strategies of motivation?
Make your expectations clear and then give praise for meeting your expectations. You can even provide monetary incentives. At the same time, invoke consequences if employees don't meet your requirements.
Wrapping Up: Employee Motivation Strategies
Working from home looks like it could be the new normal going forward, so embrace it and get ahead of the curve.
In closing, this post shared nine employee motivation strategies. These strategies also shared the importance of rewards and recognition.
Why not try these employee motivation strategies in your own online employment? Your employees and clients will thank you for being able to adapt.
Authors: Janice Wald and a Contributing Author

Janice Wald is the founder of MostlyBlogging.com. She is an ebook author, blogger, blogging coach, blogging judge, freelance writer, and speaker. She was nominated as the 2021 and 2019 Best Internet Marketer by the Infinity Blog Awards and in 2017 as the Most Informative Blogger by the London Bloggers Bash. She's been featured on Small Business Trends, the Huffington Post, and Lifehack.
This post was made possible by the support of our readers.