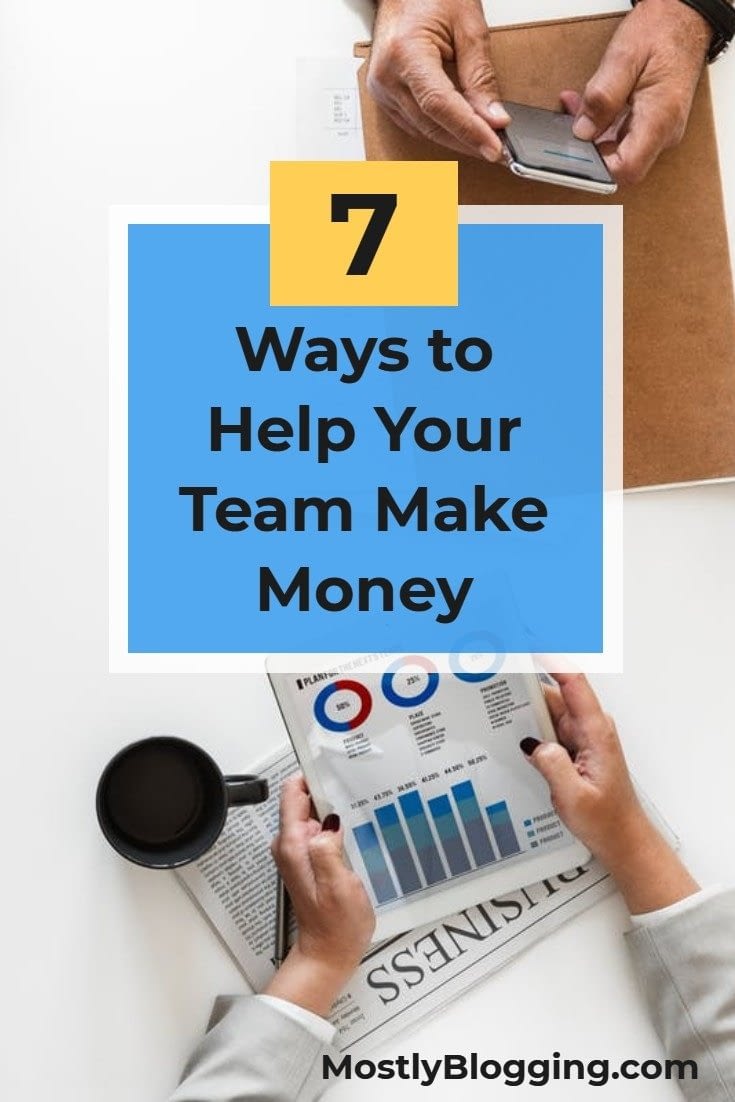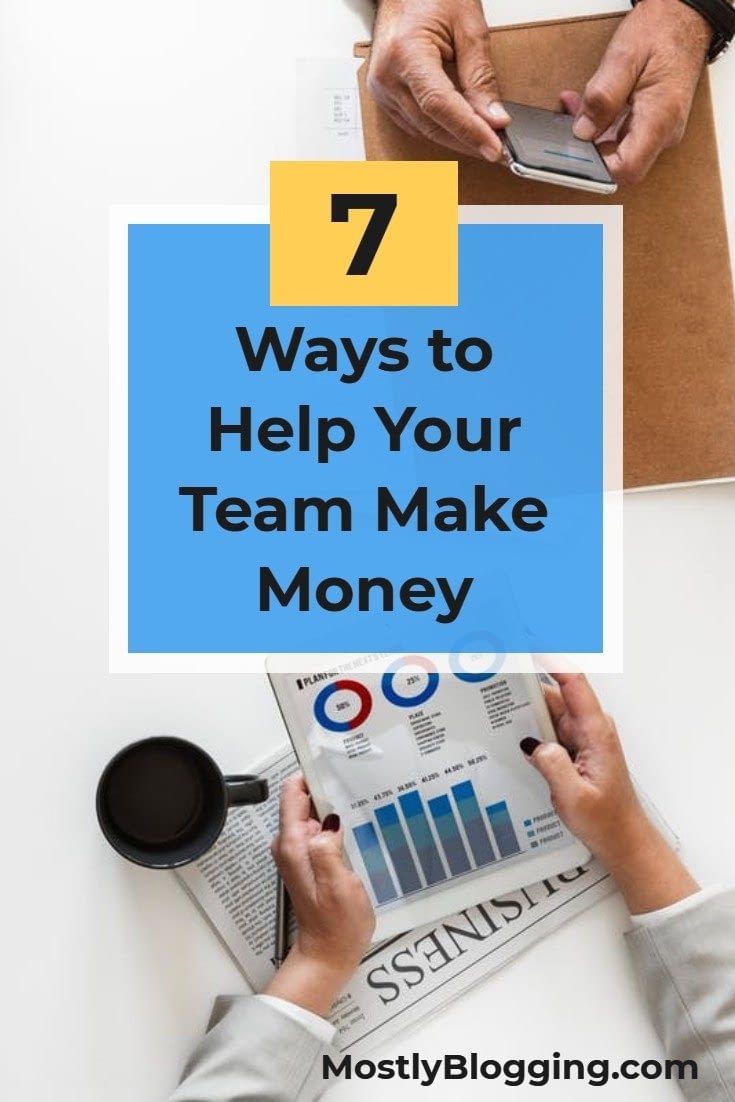 Do you have employees?
Do they have goals to help you?
Consider these comments from blogger Yusuf Bitrus:
"I must say, as a solopreneur, I need a team. I do everything on my own and that's cumbersome for me. From sourcing to writing, from banner design to article optimization.
This work is too much for me.
I'm thinking of getting on a team of dedicated bloggers.
My processing will take a long time, but will surely pay off.
What do you think Janice?
Do you see a great idea?"
As you can see, Yusuf needs a team to help him. For this reason, Mostly Blogging started a Bloggers Collaboration group. The bloggers in the group help each other with blogging tasks.
Guest author Robert Keith recently wrote how to motivate your team. In this post, he returns to explain how to ensure your team meets its goals.
Although Robert's focus is boosting employee goals, these tips can apply to boosting the effectiveness of anyone who is helping you.
7 Tips to Help Your Sales Team Achieve Its Targets
Robert Keith
When motivating your team so that they crush their goals and drive growth, it is important to think outside of the box.
There are tons of methods and approaches out there that all seem to work great – and they do, provided those methods are compatible with the team you've employed.
It is important to learn who is on your team and what motivates each individual member of the group.
The following article is a list of 7 things to try if your team feels stuck. While not all of them might be a perfect fit for everyone, you can come to realize which of these will work best as you begin to recognize your team members individually.
Creating the context in which potential clients start to care
It doesn't matter how wonderful your service or product is if the prospect isn't interested or in a position to desire it. It could be the best CRM (Customer Relationship Management) for Real Estate Agents or the most powerful computer ever created, but the customer won't care if they can't see how it would benefit them.
For example, when performing a sales pitch, creating a sense of urgency is vital so that the potential customer starts to crave what you offer. By changing their perspective on how the product or service can help them expand, you are far more likely to land a sale.
Challenging the Status Quo to Make Sales
Most sales pitches are backed up by tons of research on demographics and behaviors that might be a good fit for the product or service.
This data isn't always as important as it may first seem. In order to truly motivate the potential customer, it is most vital to challenge the status quo of what they believe is currently possible.
Once they see how your offer can change solve their problems, they will be all ears and eager to buy.
This is also a great way to add value to the pitch. The client will be happy and excited to learn about the possibilities that they were previously unaware of. This puts you in a position of expertise that makes the whole pitch sound more appealing.
Developing a Distinct Point of View
It is crucial to come at a sales meeting from the perspective of offering useful insights that help the potential customer see things more clearly.
If the customer can see the obstacles that will inevitably head their way, they will jump at the chance to steer clear of them. That's when you offer the product or service that will do just that. This puts you in control of the conversation and the sales are sure to flow naturally.
Use Attention Grabbers to Get Them Hooked
The goal of any sales pitch is to get the prospect emotionally involved and excited to see what comes next. By interspersing grabbers at the start of, and throughout the pitch, you will have them begging to hear what you have to say.
This is a sure way to know that the potential customer is listening to you and leaning into your message. If they aren't even paying attention then you are just wasting your time.
Align the Sales Process With the Sales Content
It will be far easier for your team to land big clients if they are communicating with them in a way that works best for themselves and the customer.
While every client is a tad different, determining if emails, presentations, face to face meetings, or simple phone calls work best will be key.
Giving them solid content for each scenario is a great way to have all your bases covered. Once the client and your sales rep are comfortable, an amicable and productive conversation can begin.

Have Conversations, Not Presentations
The more personal the form of communication, the more likely the client is to remember it and consider it fondly. How many powerpoint presentations have you started daydreaming during?
Technology is fantastic but sometimes the key to success is sitting down with the client and creating a more organic pitch. Using markers to write the ideas down on a tangible paper in front of the client is a far more engaging experience for everyone.
Utilize Visual Storytelling to the Fullest
The brain is far more receptive to visuals than stale text on a slide. By getting more creative with the pitch, prospects are so much more likely to remember what you offered and this leads to many more sales.
Once the brain determines a piece of info is worth storing, it can't be forgotten so easily. Replacing text with visual vignettes will ensure it sticks with them for some time to come. In addition to that, click the link above to learn more about how understanding neuroscience can lead to more sales. By appealing to the lizard part of the brain that governs decision making, you can guide your clients to buying more of your services.
Wrapping Up: Employee Goals
The above methods should have your head swimming with ideas about how to go about your sales more creatively. By getting both parties more involved, it leads to a far more pleasant experience for everyone. Making the client comfortable, offering unique insight that changes their beliefs, and making sure they remember you are the name of the game.
When all these points are applied more effectively, the product or service begins to sell itself. These organic and natural sales will make it far more likely that any team will destroy their goals and have a blast while doing so.
This post was made possible by the support of our readers.
Related Reading
5 Quick Tips to Triple Your Website Sales Overnight