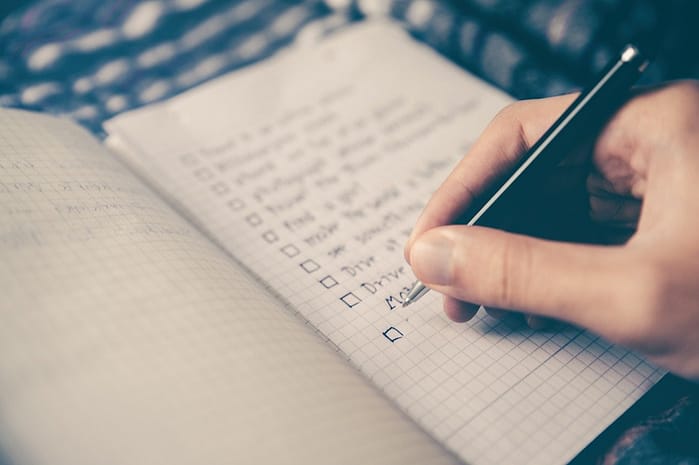 Image by StockSnap from Pixabay
Have you heard of an education background check?
When you apply for a job, employers check your background to make sure you are who you present yourself to be.
Employers use the following background checks:
Education background check
Social media background check
SLED background check in South Carolina
Level 2 background check for jobs involving working with children, the disabled, and senior citizens
More people run background checks on you. For instance, when you stay at an Airbnb, the company runs a background check to make sure you are not a criminal.
Wouldn't it be great if you could remove the element of surprise that a background check may bring? You can!
By reading this guide, you discover how to run a background check on yourself. Find out what negatives might be lurking in your past you forgot about or are there in error.
Let's learn more about the education background check and how to run a background check on yourself.
Education Background Check
As a teacher, my educational background has been checked numerous times. I applied for various teaching positions in my career. Once I was hired, I applied for different levels of responsibility within the schools.
Most recently, I applied to train teaching candidates. I completed a 15-hour course in order to be able to train the candidates. Imagine my shock when I was turned down on the grounds that I never took the training.
My education background check turned up wrong information. The discrepancy lied in the fact that at different times in my career my last name varied.
Once I cleared up the confusion, I received the position, but I was initially blindsided when turned down. The feeling was not pleasant.
Several years ago, I received my Master's Degree in Education in order to train college teachers. I was delighted when I was offered a college position as an English teacher. I'd minored in English, so I assumed I could start. Excited, I told everyone I knew I was going to be teaching English at a Community College.
Did I start the job? No.
My education background check was problematic once again.
This time, my education background check revealed accurate information: I did not have a Master's Degree in English and therefore I was not qualified. I was disappointed and embarrassed since I'd shared the news with so many people.
These instances show the importance of running a background check on yourself.
In the first instance, my education background check was wrong. In the second instance, the disappointing news in my education background check was correct.
In both instances, I was shocked by the information that was revealed about me. If I had run a background check on myself before the education background check, I could have saved myself sadness and embarrassment.
Social Media Background Check
An education background check is not the only type of background check at an employer's disposal. The prospective employer can also run a social media background check.
What is a social media background check?
Since social media platforms are free on the internet, employers don't need a budget to conduct this type of check. They examine text and photos revealing information about you uploaded to the internet. They look at these in order to decide if you have the kind of character they want working at the firm.
This article details athletes whose reputations were ruined by social media postings.
College graduates are advised not to put anything on social media sites they wouldn't want prospective employers to see for this reason.
Let's discover how to undo the damage done by an education background check and a social media background check that might turn up unpleasant information.
Can I Run a Background Check on Myself?
So, you've applied for your dream job and even gotten an interview.
As you prepare for the big day, you look over your resume, focus on effective interview techniques, and prepare your answers to what you think they'll ask.
However, all too often, interviewees neglect one critical aspect: the background check. You may be surprised to learn it can show something that's inconsistent with the information you provided.
Most screening tools will confirm the details in your application documents, but it's always a good idea to know what your future employer will see. To make sure that you are well prepared for your interview, you should also run a background check on yourself.
Getting Started
The first step is ordering a copy of your credit report. Free copies are available from Experian, TransUnion, or Equifax. This information is not public, and your employer must ask you for consent if they want access to it. What's more, only positions in finance require a credit check. Still, it is important to get this information.
You'd be happy to know doing a background check on yourself can be free. For example, most court records are public. You can get yours through the website of the National Center for State Courts. For complete information, you can also search local and county records, as well as the records of all the states you've ever lived in.
Simple Searches
You can also search the White Pages to supplement the information you find from other sources. This resource checks social networks and Google and shows details that are publicly available.
However, background check sites will likely prove most helpful in your search because of how vast their databases are. You might get full information in mere minutes. These screening services are excellent when it comes to gathering specific data.
Moreover, they generate background check reports and you can get any inaccurate information removed or corrected before your prospective employer sees it.
Hiring a Professional Screening Service
This option is not free, but it can be a great choice if you don't have the time to search for the relevant information. When choosing a background check service, it is important to also consider the quality of the service, especially if it has a suspiciously low price – there are many scammers out there.
Contain Damage
Identity theft is regrettably common today. Malicious entities scour the Internet for victims' personal details. If a scammer gets information such as your name, date of birth, and address and attempts to use them for personal gain, you may fall victim to cybercrime.
Unfortunately, you will likely not find out someone stole your identity immediately after the fact. Running a background check will reveal this and other important information. Specifically, you can remedy any issues with false information on your report in a timely manner.
Otherwise, you would risk becoming eliminated from the pool of candidates for the wrong reasons. In addition, employers are wary of false information and inconsistencies on resumes, which often results in disqualification.
Running a self-check will make sure the resume doesn't have discrepancies on it, such as employment date inconsistencies. Even if such inconsistencies were made in error, they can leave a bad impression.
Be Prepared
During your interview, if the interviewer asks you about any incidents in your past, you'll need to be prepared to explain them. However, if you let the background check results speak for you, your potential employer might draw their own conclusions about the event in question. It's even worse if the documents contain inaccuracies.
Improve Your Chances
To make the most of your opportunities, you should perform a detailed search of your personal details, including your name and address. In addition, it is a good idea to run a Google image search using your photo, too. Buying a screening plan is the surest way to see exactly what information your prospective employer will have access to.
With more information about what people can find out about you, you can improve your prospects of getting your dream job or apartment. Doing a simple Google search can yield details about evictions, arrests, or other surprising things. In conclusion, running a background check on yourself is the most proactive approach you can take in job-seeking and other situations.
Education Background Check: People Also Ask
Does Employment Background Check Include Education?
Yes! I lost one position and almost lost another as a result of an education background check.
Do Employers Check Education on Resumes?
Yes. My friend listed a college on her resume. She attended the school briefly. Her education background check revealed she never completed her degree, and she lost the position.
Wrapping Up: Education Background Check and How to Run a Background Check on Yourself
In closing, by reading this guide, you discovered how to avoid the sadness of an education background check and a social media background check that reveal bad news by running a check on yourself first.
You also heard five types of background checks you could be at the receiving end of, four by employers and one of an Airbnb vacation host.
Readers, please share so job candidates learn the harm an education background check can do to your future as well as your morale. Also, by sharing, job candidates learn how to run background checks on themselves to avoid unpleasant surprises.
I look forward to your views in the comment section. Can you suggest additional reasons you might be concerned about an education background check and run a check on yourself first?
Authors: Janice Wald and a Contributing Author

Janice Wald is the founder of MostlyBlogging.com and co-founder of the Mostly Blogging Academy. She is an ebook author, blogger, blogging coach, blogging judge, freelance writer, and speaker. She won the Best Internet Marketer Award and the Best Blogger Award at the 2021 Infinity Blog Awards. Wald was also nominated as 2019 Best Internet Marketer by the Infinity Blog Awards and in 2017 as the Most Informative Blogger by the London Bloggers Bash. She's been featured on Small Business Trends, the Huffington Post, and Lifehack.
This post was made possible by the support of our readers.