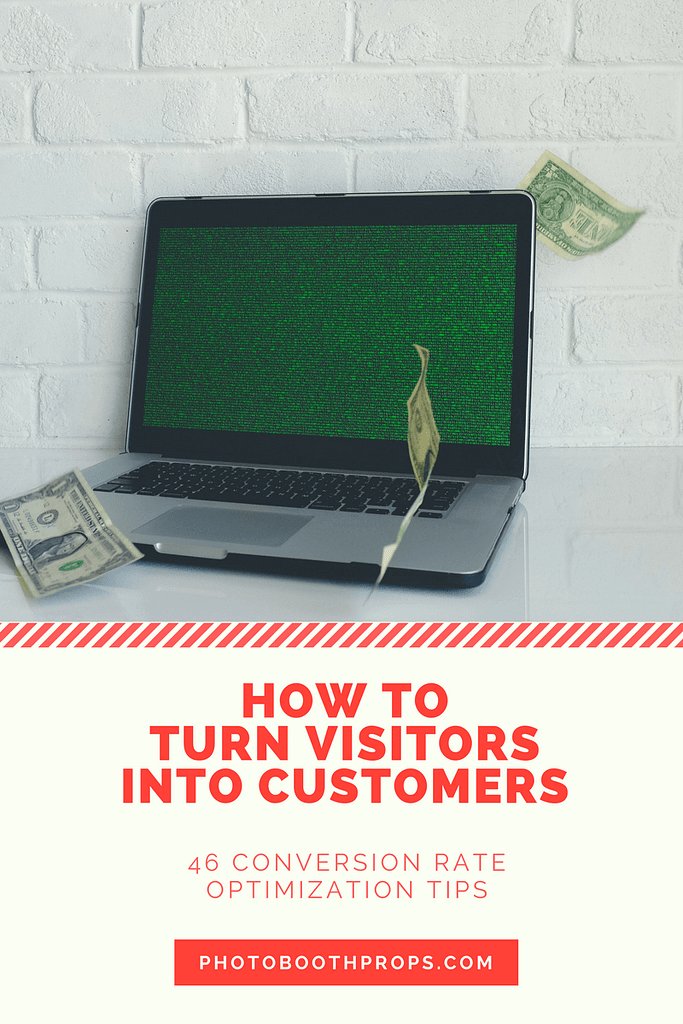 Have you ever wondered why consumers buy from some ecommerce websites more than others?
The money-making websites excel at ecommerce conversion optimization: the ability to turn website visitors into customers.
Ecommerce means transactions completed on the internet.
Guest author Karthk Reddy offers effective strategies and an impressive infographic with tips for making those online sales.
It doesn't matter if you are trying to market a product or service online. His tips work.
How do I know? I use them!
Let's get started.
For ease, I've numbered Karthk's tips. His post offers 17 ecommerce conversion optimization tips. However, his infographic at the end of the post offers 46.
Ecommerce Conversion Optimization: Optimize Your Conversion Rate With These Tips
by Karthk Reddy
If you
run an online business,
then you know the ultimate goal here is to get the very best possible conversion rate. And if you didn't know this and you're also wondering it all means, well, it means getting as many of your visitors as possible to complete a desired action on your website. It could be downloading an eBook or software, or perhaps making a purchase or joining a subscription service; it depends entirely on your business and your goals.
However, in layman terms, for
an online store
, for example, it means getting a lot of visitors to become buyers and complete transactions. This means that the business we are talking about has a high conversion rate, which equates to a very successful marketing strategy and an attractive and effective design of the business's website. Or, to put it simply, the business offers something that people want and facilitates a very easy time for completing a purchase.
Strategy 1
So, in order to increase the number of purchases on a website, businesses have various techniques they could use to get to their desired number. For starters, let's just say that a buyer had been in the middle of looking around the store and adding items to their cart when they suddenly decided to abandon the online shopping cart and the store itself. There's no need for the business owner to worry that all is lost and that the potential customer is never going to return. The owner could then make some special offers to this visitor, give a discount code, or even provide free or very inexpensive shipping so that the visitor goes back and becomes a paying customer.
Strategy 2
Another option for the business would be to try and recover their 'lost' customer through different online engagement methods. They could remind potential customers their online shopping cart is full of items they wanted to buy, or perhaps the business could implement a chat feature and a customer service support agent would help and guide anyone through the website or through the purchase process.
If you're running an online business, engaging in ecommerce conversion optimization and increasing your conversion rate by using various techniques is a long-term investment which will later turn into a long-term profit by improving your customer service and the experience of each visitor and potential customers.
Strategy 3
If you own a business with a very low conversion rate, it could indicate that your website is making it too difficult or too inefficient to complete a purchase so your visitors can't be turned into customers because the entire process is too time-consuming and complicated.
Strategy 4
Or it could mean something even worse: that the thing you are offering is either too expensive or not valuable enough for your audience.
Strategy 5
This is how you can use these tips to increase your conversion rate. If what you're offering your audience is something that everyone wants or needs, more people will want to get it, so it's your website that's giving you all this conversion rate trouble.
Strategy 6
Using contrasting colors, a great call to action, high-quality product images, and videos on your landing page are all ways to improve this issue.
Strategy 7
Additional tips to increase your conversion rates are to keep your homepage simple and the website navigation user-friendly. If you make sure that the structure and site navigation can be used with minimal effort, you are already doing a great job. Naturally, placing a discount code or two on the homepage itself could also significantly increase your conversion rate.
Strategy 8
When visitors decide to look at the details of a certain item or a certain service that you offer on your website, another great method for increasing your conversion rate is to generate some user reviews of the product or the service you are selling.
[Host blogger's comment: For examples of review of my services, see the testimonials on my Hire Me page.]
This means that after your customers receive a desired item or service, they should be able to provide feedback, both on your website and the purchase they've made. They could write about the quality of the purchase, their shipping experience, the way the product was advertised beforehand or anything else they'd like to include. Then, when another person visits your website and becomes interested in the same product or service but still has not decided whether to make the same purchase, she is going to be convinced by the reviews.
Strategy 9
Two other extremely important things to include on your website are PayPal button and the possibility to check out as guests.
The first one is going to increase your mobile conversions by up to 34% because most of the world is already using PayPal since transactions through this service are simple and secure. It also means buyers won't have to go looking for their credit card and then go through the hassle of entering all their information to complete the purchase. It is worth stressing that if they're buying something on impulse, research shows that they are likely to change their mind if they have additional steps required to do before finalizing their transaction, which results in your business losing conversions. The same idea goes behind allowing people to check out as guests.
You have to avoid certain things which can definitely completely destroy your conversion rate.
Strategy 10
One of them is spamming your visitors. If you keep bombarding people with hundreds of emails every single day, the only thing that they are going to do with your website is to click 'unsubscribe' as soon as possible.
Strategy 11
Don't start your messages by saying 'we', instead, start out by using 'you'. Don't focus on yourself, because that can lead to distrust.
Strategy 12
Next, try to continuously use the second person narrative everywhere. If you use the pronoun 'you', you are going to make everything sound a lot more personal and it's likely going to get your visitor into the entire story you are trying to sell.
Strategy 13
You may think, on the surface, that by using the word 'free' you are automatically going to increase your conversion rate. Unfortunately, you're wrong about that. Using this can trip up the spam filters in email inboxes, and it can also lead to over optimization, which isn't always a good thing. That's because if you're promoting a free trial or a free sample, the only things you are going to increase are your leads or impressions, but not your overall conversion rate.
Strategy 14
If everything else fails, you can try using some urgency-inducing tricks that are going to increase your conversion rate. You can have "limited-time" offers, special deals or countdown timers.
Creating a sense of urgency for people, for example, by showing them there is a really great deal they could take advantage of in a limited amount of time is immediately going to increase your sales. Other tricks include showing limited availability items, something that is brand new, or even offering to show your visitors notifications about all the aforementioned deals, offers, and coupons.
You may share these coupons to sites like ShipTheDeal Coupons to help boost your visibility and revenue.
Strategies 15-16
So, make sure that you have a killer call to action and an incredible headline. Then, create a sense of urgency and make everything look beautiful and attention-grabbing.
Strategy 17
Finally, avoid using certain words that can trap you into lowering the conversion rate, and you are good to go!
Readers, Karthk offered best practices for making online sales. Do you have any tips for getting website visitors to buy from you online?
Please share so other online marketers discover these ecommerce conversion optimization tips.
Related Reading
How to Improve Your Ecommerce Conversion Rates