What is Dwell Time?
by Shafi Khan
Dwell time is one of the latest metrics to be introduced by Google, and it's very misunderstood. To understand how Dwell Time came to be, we need first to dive into Google's algorithm and look at how it works.
In days past, Google's algorithm was easy to fool. If you wanted your website to rank, all you had to do was stuff your meta description and article full of keywords. It didn't matter how out of place they sounded, or unreadable your actual content was.
If the algorithm picked up the right amount of keywords on your page, then you were in the clear and could quickly rank.
The past few years have seen an unprecedented development in the realm of artificial intelligence, however. Google's AI algorithm (aka Rank Brain) is no exception. It's smart now, and it wants to see only the best of content.
Brian Dean in his latest guide about Rank Brain SEO visualized the working in an easy-to-understand way.
So, this is what used to happen before artificial intelligence popped in.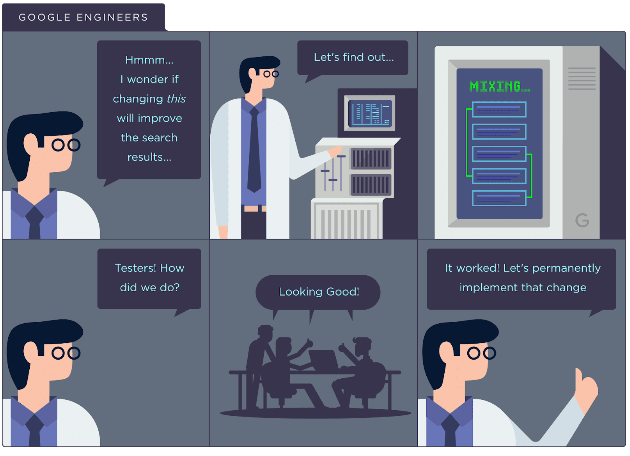 Source: Backlinko.com
And now, along with Human Engineers, Rank Brain continue to analyze the results and do its thing in the background.

Source: Backlinko.com
As a result, instead of just having to impress a few visitors, we need to impress a supercomputer. Such is life.
What is Dwell Time?
Now you're asking the right questions. Dwell Time is a combination of a few factors:
Session time
Bounce rate
Click-through rate
It's also important to understand that because Dwell Time is a very recent site metric, there haven't been extensive studies done on it. There could very well be more hidden factors that go into this metric. In general, however, these three seem to have the most effect.
If you're scoring high in all three of these areas, then the chances are that you have a high Dwell Time rating. Let's do a quick review of what those three metrics are and how you can change them.
Session Time
Session time is a metric which measures the duration that a visitor spends on your web page. If you have a blog with quality content, then your session time is going to rank well so long as you provide readable content.
On the other hand, if you have a clickbait article that people land on, and quickly leave or just skim through, the chances are that your web page will have a low session duration metric.
As far as Google is concerned, a session duration that lasts longer than two minutes is considered good, and a duration lasting up to five minutes is excellent.
If you're not providing content that keeps viewers informed and entertained for at least two or three minutes, you need to rewrite or add on to your low-ranking pages.
Bounce Rate
Bounce rate is a percentage that is based on how many people redirect away from your site after clicking only one link.
For instance, let's say that you're looking to deliver flowers to somebody.
You google, 'best flowers in town,' and click on a link that offers a nice delivery service. You read the page but quickly go back to your search results. You just "bounced."
To lower the bounce rate, you want to provide content that entices readers. You want your visitors to click the link to your page, and then explore your website even more. If you have a good navigation bar set up, and some promoted posts, then you're on your way to having a lower bounce rate.
Click-Through Rate (CTR)
This metric measures the rate of people who are searching for a particular topic or keyword, and "click-through" to your page. If you want to have a high CTR, then you want to make your search engine appearance appealing.
If you're searching for 'flower delivery,' are you going to click the link that has a friendly title and a concise, simple description, or are you going to click the link with no title, and no description? The answer should be obvious.
This result isn't very descriptive at all. There is nothing to draw in visitors.

Now take a look at the result below. Notice the description and care they took to entice their visitors.

If you want to boost your CTR, then you need to first appear on search engines. That means ranking for keywords. So make sure you research high-converting and commonly searched keywords, and use them on your page.
Secondly, you need to need to have enticing titles that make people want to click.
Last, but not least, you need to have a brief, well-written Meta description: Something that's no longer than two or three lines, and can be easily read and understood. The more people who are clicking your link in their results will lead you to have a higher CTR.
How Do I Boost My Dwell Time?
When thinking about Dwell Time, you need to put yourself in another person's shoes. Put yourself in the position of somebody who is searching for something and wants nothing more than to find a well-written, helpful, and informative page.
Google's algorithm is just interpreting the desires of the masses. It utilizes all of these smaller metrics to create a Dwell Time, which is essentially a measurement of how long people "dwell" on your page.
It's the algorithm's way of figuring out if people enjoy the page. People tend to dwell longer on pages that they like and find helpful.
So, if you want to boost your Dwell Time rankings, the best thing that you can do is make your website more user-friendly. Give people a reason to stay, and to explore deeper.
If they're just there to order flowers, make sure they see a link to a post about the "history of flowers," or "the best flowers to get your Valentine." Entice them.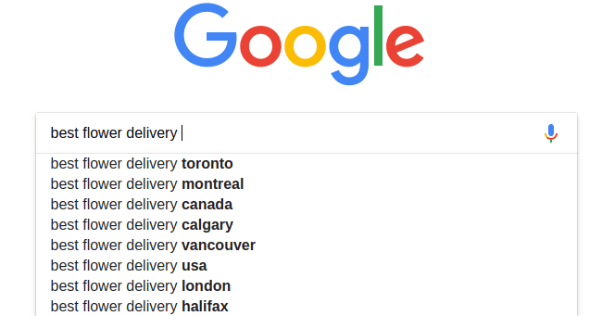 Put time and energy into researching your keywords. Try to get into your visitors' heads. Make sure that when they're looking for something, that all of the keywords that they're looking for are found on your page.
The best thing that you can do for the long-term success of your website is to write good content. 90% of websites today have horrible content.
It's hard to read, poorly written, and uninformative. Nobody ever bookmarks these sites. They're visited once and quickly forgotten.
You need to make a site that everybody wants to visit. Write content that inspires people, interests them, and makes them share it with their friends. If you do this, you can't go wrong.
Remember that search engine ranking can take some time, so don't get discouraged if you don't see immediate results. If you exercise constant vigilance and attention to detail, results will come.
Final Words
Understanding and working on Dwell Time can give you an edge over your competitors. Especially in cases when you both rank on the first page and want to dominate the top position.
Although we tried our level-best to explain the topic, there are some hidden parameters which aren't well known to anyone except Google. Only experimenting and continuously working will reveal those secrets to know what Google expects from us.
Feel free to comment below if you have any more doubts or would like to pitch some suggestions. And do share this post on social channels.
Author Bio:
Shafi Khan is the guy behind
BlogCharge.com
. With a keen interest in SEO and Blogging, he strives to help you start and grow your own online business and ditch the typical 9-5 lifestyle. If you liked this post, make sure to befriend him on Twitter or visit his site.
Readers, please share so other bloggers learn about Dwell Time and how they can get readers to "dwell" longer on their sites.
Update:
Additional Information about How to Optimize for Dwell Time