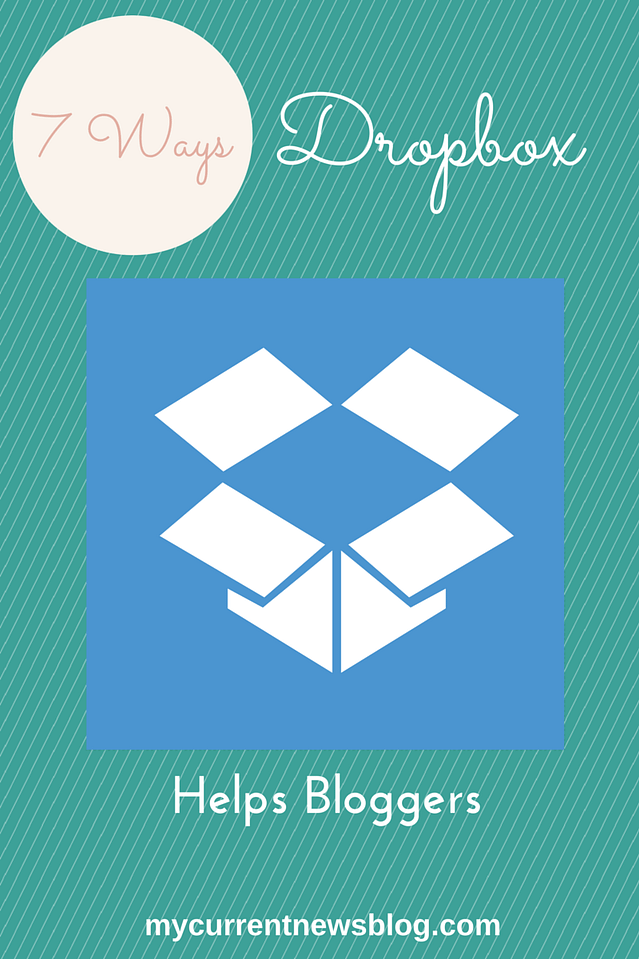 "No problem," explained the blogger who accidentally spilled coffee on her computer.
"Not a big deal," offered the blogger whose needed laptop was not accessible.
"Not a concern," expressed the blogger who had no access to a computer.
"Not an issue," maintained the blogger whose flashdrive was missing.
"No sweat," uttered the blogger whose photos were on a missing camera.
"No worries," assured the blogger who had no Internet access.
"No need to panic," whispered the blogger whose blogging partner was unavailable.
All of these bloggers had an editorial schedule to maintain.
Why weren't they worried about not meeting their publication commitments?
They all had one thing in common–Dropbox.
What is Dropbox?
Dropbox is a free storage service.  You can use it both on and off line to store documents, photos, audio, and videos.
Whatisdropbox.com actually calls Dropbox a "magic tool" which makes CD's, flashdrives, and other storage devices obsolete.  It even makes Emailing documents to yourself and others passé.
How Dropbox Helps Bloggers
The first three bloggers described in the introduction all had the same problem.  They had no access to their computers.
Blogger 1 spilled coffee all over her computer and fried it.  Blogger 2's laptop was not accessible since she wanted to blog on vacation but left it behind.  Blogger 3's family all fought over use of their one computer, and the blogger lost the fight.
If their notes, drafts, or outlines for future blog posts were in Dropbox, they would be able to access their notes on any computer anywhere.  They would log into the Internet, go to Dropbox.com, sign in, and access their documents.
It wouldn't matter if they had saved their documents on a PC and tried to open them on a Mac.  They could even access Dropbox from their phone since it is an app as well as a website.
Blogger 4, in the scenarios above, was missing a flashdrive.  A blogger would keep needed blogging items on a flashdrive like photos, notes, and outlines.  Dropbox makes flash drives obsolete, so a lost flashdrive really is not a problem.
Blogger 5 was missing a camera.  If the photos had already been uploaded and stored at Dropbox.com, the fact that the camera was missing would be irrelevant.
Blogger 6 was on a cruise with no Internet access in the middle of the ocean and couldn't access needed blogging outlines.  Because Dropbox works offline as well as online, that isn't a concern.  It's an app that comes on newer machines that stores whatever you have at Dropbox.com when you are on the Internet.
Blogger 7 shared the administration of her blog with a partner.  She was on the cruise with Blogger 6, without Internet, and without her partner.  Since both bloggers could open Dropbox from wherever they were, and Dropbox works offline, there was no need to Email documents to each other or be together.
In addition to being used for storage, Dropbox expedites your blogging tasks since you no longer have to send photos and documents through Email.
How to Use Dropbox
1. Go to Dropbox.com and make an account.
The screenshot shows the inside of my Dropbox.
Dropbox is simple.  There are only three icons you need to be concerned with.
I have a red #1 over the icon to upload an individual file. I offer a free incentive to bloggers who sign up for my blog through MailChimp.  I uploaded my incentive to Dropbox, so even when I am on vacation and away from my computer or the Internet, I have access to my incentive to send to new subscribers.
I have a red #2 above the folder icon.  In the screen shot, there are five folders all containing various documents and photos.  To make a new folder to keep your individual items in, click this icon.
I have a red #3 above the "shared" folder icon.  If you want to share items in a folder with others, click that icon.
When you do, a section pops up for you to invite others to share your folders by putting in their Email.  When they accept the invitation to share, you get the extra storage!
Note: If you run out of storage, you could buy more for a nominal fee.  However, the more you invite people to share your Dropbox folders, the more storage Dropbox gives you.  I have many folders and files of all types, and I've never had to pay for use.  Due to my sharing personal photos I have in Dropbox with my family members, I have earned a great deal of free storage.
2. Get the Dropbox app.  Look at my graphic above and then your desktop.  Do you have the icon in the graphic?  If not, you need to download it.  I get my apps from the app store.
Dropbox is that simple.  Offline?  Open the app.  Online?  You have a choice.  Dropbox is interchangeable across devices as well as platforms.
In conclusion, an expression goes, "An ounce of prevention is worth a pound of cure."  Dropbox is that "ounce of prevention."  Another expression is "err on the side of caution."  You can't be too cautious when depending on technology as bloggers do.  Use Dropbox for your storage needs, and you'll have peace of mind knowing your blogging needs are secure.  You'll have Dropbox and not a crisis.
Blogging can be complicated.  However, using Dropbox to help you is easy, quick to use, and free.
If you think others can benefit from not having blogging stress or concerns, please share this post.
Readers, do you use Dropbox now?  What is your opinion?  Would you recommend Dropbox over Evernote, Evernote over Dropbox, or do you use both?  I look forward to your views.
Related post:
19 Free Ways to Fire Up Your Productivity
How to Blog and Easily Find Time to Sleep