10 Domain Name Ideas:
Helpful Tips For Registering A Domain Name For Your Business
Toufique Ahmed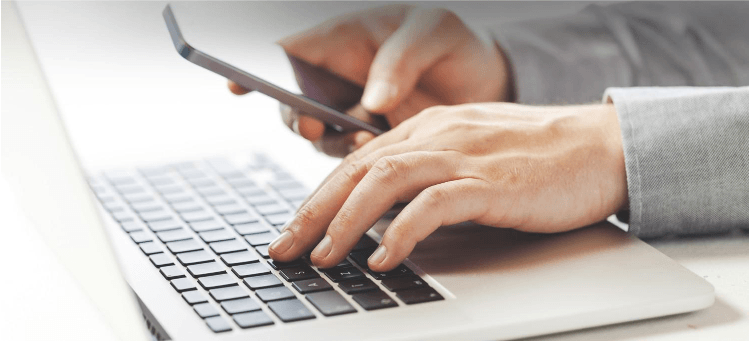 These days, developing an online presence for your business is absolutely essential.
Before you can do that, you need to register a domain name. Although choosing a domain seems like it would be a simple process, there are a number of factors that you need to take into account before making a decision.
The right domain can go a long way toward helping your company succeed online.
Don't Register Trademarked Names
One of the biggest mistakes that you can make is registering a domain name that contains a trademarked word or that is extremely similar to the name of one of your competitors. If the trademark holder complains, you could wind up losing your domain name. The best way to avoid infringing on someone else's trademark is by searching through an online trademark database to make sure that your name is not already registered. Once you find a suitable catchy name for your business domain, you may want to consider registering a trademark of your own to keep other people from using it.
Consider Registering Additional Domain Names
If you are planning on building a strong online presence, you may need to register a few additional domain names, as well. Once you find your primary domain name, you should come up with a list of other relevant names that you may need to register. Some options that you should think about include:
* Adding a plural or singular version of your domain.
* Registering spelling mistakes that people commonly make. A great example of this can be seen with Google. They also own the names Gooogle.com and Gogle.com.
* Registering a version of your domain that includes the name of your city or town to make it easier to reach a local audience.
Ultimately, your goal should be to register alternative names that people may type in when they are searching for your business. You don't need to get every domain that is out there. However, you should do a little bit of research to find out the most common spelling errors or other mistakes that people make. You can also talk to your customers or to your coworkers or employees to get input. There are plenty of online tools that you can use to research whether or not domains are available and to get suggestions for other domains that you may want to register.
Avoid Hyphenation
Hyphenated domain names are generally a bad idea. Even if you have a hyphen in your business name, you should avoid adding it to your domain name. Most people type in domains without hyphens first. Adding a hyphen also makes it more difficult to tell other people what your domain name is.
Obtain Multiple Top-Level Extensions
If your business is located in Australia, you should register the .com.au domain extension since it is the most well-known. In order to qualify for one of these domains, you have to have an ABN, which is one reason why this domain extension is so trusted. You should also consider registering the .com version of your domain. If you are going to be building a strong online presence, adding additional domain extensions like .net and .org is a good idea. You can direct all of these domains to the main domain name. This helps keep your competitors from registering similar domains as a way of trying to take traffic away from your business.
Don't Use Slang Or Abbreviated Words In Your Domain
As a general rule of thumb, you should always avoid using slang or abbreviated words when registering your domain. The only exception is if your brand specifically includes one of these words or if you have made a substitution like using the number four in place of the word "for" in your business name. Slang, word substitutions, or other similar problems can make your domain name difficult to type in and difficult to share. If it all possible, you should also avoid using the letter O or the number zero in your domain since they are easy to confuse with one another.
Opt For Simplicity
Long domain names or domains that are difficult to spell are generally a bad idea from a marketing standpoint. Even though your domain name can be as long as 67 characters, you should avoid choosing a domain that is too long. Instead, opt for something simple that is easy to remember. That doesn't mean that you should choose the shortest domain possible. Instead, it means looking for a domain that is short, easy to remember and that gets right to the point. As an example, a web domain like dianesgardening.com is a better option than either dianesgardeningservicescompany.com or dgsc.com, simply because it is more memorable.
Consider How Well Your Domain Relates To Your Business
It goes without saying that you should register a domain name that matches the name of your business. If your business name doesn't provide users with a lot of information about what your company does, however, you may want to take a different approach.
Along with registering the name of your company, you should also consider registering a generic domain name that is related to the services or products that you provide. Depending on the domain name, you may be able to get free "type-in" traffic to your site. In some cases, people type keywords directly into the browser bar and add a.com extension. For instance, if someone is searching for brochures for their business or an event branding business, they might simply type in business brochures.com or eventbranding.com.
[
Host blogger's comments:
Iris Gonzalez wants it known she specializes in blogging about San Antonio Texas, so she calls her blog
Startups San Antonio
.]
Consider Registering Your Personal Name
If you are interested in establishing a personal presence on the Internet, choosing a domain name that matches your personal name is a good option. Depending on your goals with your business, you can either use it as your main domain name or you can direct it to the website of your business.
Consider Using An Expired Domain
Search engine optimization (SEO) is essential in today's highly competitive online environment. One way to get your site to rank better in the search engines is by registering a domain name that is expired or that has been around for a long time. Oftentimes, these domains have other sites linking to them. If these links are relevant to the products or services that you provide, registering one of these domains could be a good way to start generating traffic while at the same time helping your website rank better in the search results. You don't have to use the domains as your primary domain name. Instead, you can redirect them to your main business site to take advantage of the traffic that they provide.
Think About The Marketability Of Your Domain Name
Before registering a domain name, try imagining how it would sound in a radio advertisement or how it would look if it was printed on a giant billboard. Is it marketable enough? Talk to people that you know to get their opinion, as well, before deciding on a domain.
Readers, please share so entrepreneurs learn these tips for registering a domain name.
Related
Here Are the 5 Best Topics for Your Small Business Blog