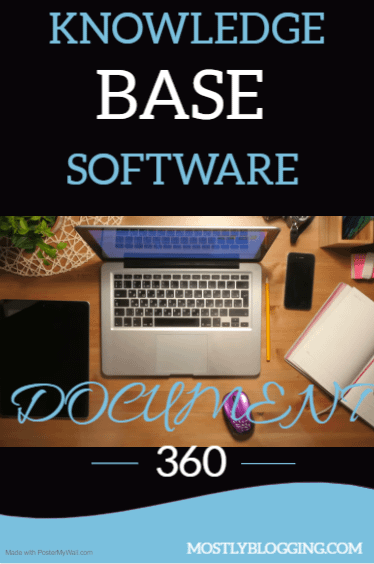 Do you know you can scale customer support with Document360, a self-service knowledge base?
Do you know the top reason why customers switch brands is because they feel underappreciated?
Do you know what customers do when their questions go unanswered?
When your customers' questions go unanswered, they'll go to your competitors who are willing to pay attention to their queries. The majority of individuals (66%) feel the most important thing a company can do is value their time.
And the best way to value your customers' time is to equip them with self-serving tools like a knowledge base that has resources like FAQs, step-by-step guides, how-tos, product features, technical documentation, and more.
According to t0 recent data, 6 out of 10 consumers in the US say that their go-to channel for basic questions is a digital self-service tool like a website, app, online chat, or voice response system.
A knowledge base software integrates with your website or app and lets you create, add, manage, and track your resources in a streamlined and collaborative manner.
It's a great way to provide quick and round-the-clock customer service and support to a global customer base.
Providing an outstanding customer experience can be a key differentiator for your brand.
Let's dive in and discover the advantages of investing in Document360.
Key Benefits of Investing in a Knowledge Base
Better team collaboration and productivity: A knowledge base tool provides a platform for your employees to collaborate and create content in a streamlined manner, thereby improving their overall efficiency. Additionally, with an internal knowledge base, you can simplify internal communication.
An effortless customer experience: Your customers won't have to wait for a call or an email to find answers to their questions. They just have to type in their queries in your knowledge base and retrieve answers in a matter of seconds. Removing multiple touchpoints makes their experience effortless.
Empowering Remote Employees: According to a recent Stanford study, by June 2020, around 42% of US employees were working from home. In the post-pandemic world, work from home will become the new normal. Companies like Coinbase became "remote-first" and Facebook announced that they'll allow up to 50% of their employees to work from home, forever. A cloud-based and mobile-friendly knowledge base software provides your employees the access to company resources, thus enabling seamless cross-team collaboration.
Apart from that, a knowledge base stays available 24/7 to your customers, is accessible from their mobile devices, and supports different learning styles of your customers and employees.
Since there are countless knowledge base tools available on the market, here's a quick checklist of must-have features in a knowledge base software:
Category management – to better structure your content and provide a better understanding of the topics to your customers.
Security – to secure your company and customers' data.
Robust editor – to add and manage your resources easily.
Integrations – to integrate third into your current ecosystem of tools and software.
Search engine – to enable your customers to find answers effortlessly.
Analytics – to track your customers' interactions with your content.
Clean and intuitive UI – for an easy user experience and navigation around the knowledge base.
Now, let's review the #1 rated knowledge management software, Document360. Used by the likes of Microsoft and Harvard University. Document360 is everything a knowledge management software should be and more.
We are going to give you an overview of the product, explore its features, pricing, support, reviews, and then conclude with our review of the product.
An Overview of Document360
Document360 is a software as a service (SaaS) platform that enables product companies, SMBs, and growing businesses to create and manage a self-service knowledge base. You can create a public or a private internal knowledge base using this platform to empower not only your customers but also your employees.
This knowledge base platform comes equipped with must-have features like markdown editor, customizable landing pages, backup & restore, versioning & rollback, various integration & extensions, localization, and much more.
Let's explore these features.
A Rundown of Document360 Features
Multiple Editors – Document360 comes equipped with two different editors to provide your content creators, editors, and proofreaders the ease needed to create content at scale. There's a markdown editor that comes with a text-to-HTML feature and WYSIWYG editor which is easier to use and, you can add content, images, videos, infographics, call-outs, tables, and more within seconds. No coding skills required.
Category Manager – Add and manage upto six-level categories and subcategories to organize content in a structured way, which makes it easier for your teams to manage and customers to understand.
Landing Page Customization – Personalize your knowledge base with brand colors, header images, logos, links, theme colors, and more with the advanced customizer. So it's a third-party knowledge base tool, but with your branding.
Data Security – Document360 is quite secure considering it comes with SSL encryption, user roles and permissions, security groups, IP restriction, cookie consent, private documentation, and enterprise SSO.
Robust Search Engine – An advanced search engine that enables your customers to find everything and anything about your products, services, or any other offerings.
Intuitive User Interface – The interface is efficient, consistent, responsive, and clear, making it effortless for your customers to navigate and use the portal.
Localization – Cater to your global customer base by creating support resources in languages they understand. Document360 lets you create a multilingual knowledge base with AI machine translation as well as human translation.
SEO-friendly – Boost your site's SEO with customer support content by adding meta details, sitemap, Robots.txt, slug, and more. See your brand rankings and site traffic grow as you build your knowledge base with relevant content.
Related Reading: How to Get Into MozBar
Document360 Pricing and Offerings
Document360 offers three different pricing plans and one custom plan. The following packages are created keeping different growth stages of business in mind. If you're looking for something more tailored to your needs, there's the Enterprise plus plan.
Startup – to cater to startups and businesses that are just getting started and looking for cost-effective solutions.
Business – to cater to growing businesses that are planning to scale their operations and expand their customer base.
Enterprise – to cater to well-established and mature businesses that are looking to delight their current customer base.
You can choose a plan according to your business needs and growth stage. You can also choose a monthly or yearly renewal plans. The company also provides a free trial to allow you a feel of the platform.
Our Document360 Review
Document360 is a holistic knowledge base solution that caters to all the needs of your customer-facing teams. Not just that, but the platform also enables you to create an internal knowledge base that streamlines your internal communication.
This knowledge base platform has all the necessary features to scale your customer support operations without having to invest hefty capital.
To know more about this platform, watch the product video below.
Other Document 360 Reviews
Here's what customers have to say about this knowledge base platform:
Check out more reviews of Document360:
Capterra (4.7/5)
Product Hunt (4.9/5)
G2 (4.6/5)
GetApp (4.69/5)
Document 360 FAQ
Is Document 360 free?
Document 360 is a paid tool. Pricing starts at $49.00 a month.
What does Knowledge Base mean?
When you use Knowledge Base software, you offer your website visitors a library of knowledge. For instance, you make resources available to them such as the answers to FAQs, trouble-shooting tutorials, and guides.
Wrapping Up: Document360
To recap: Document360 is software that helps you build a knowledge base for your customers and website visitors in order to provide support for them. For instance, you can offer the answers to Frequently Asked Questions, tutorials, and guides.
Please share so bloggers and businesses discover the advantages of Document360.
I look forward to your views in the comment section. Are you familiar with Document360 or another Knowledge Base software you would recommend?
This post was made possible by the support of our readers.