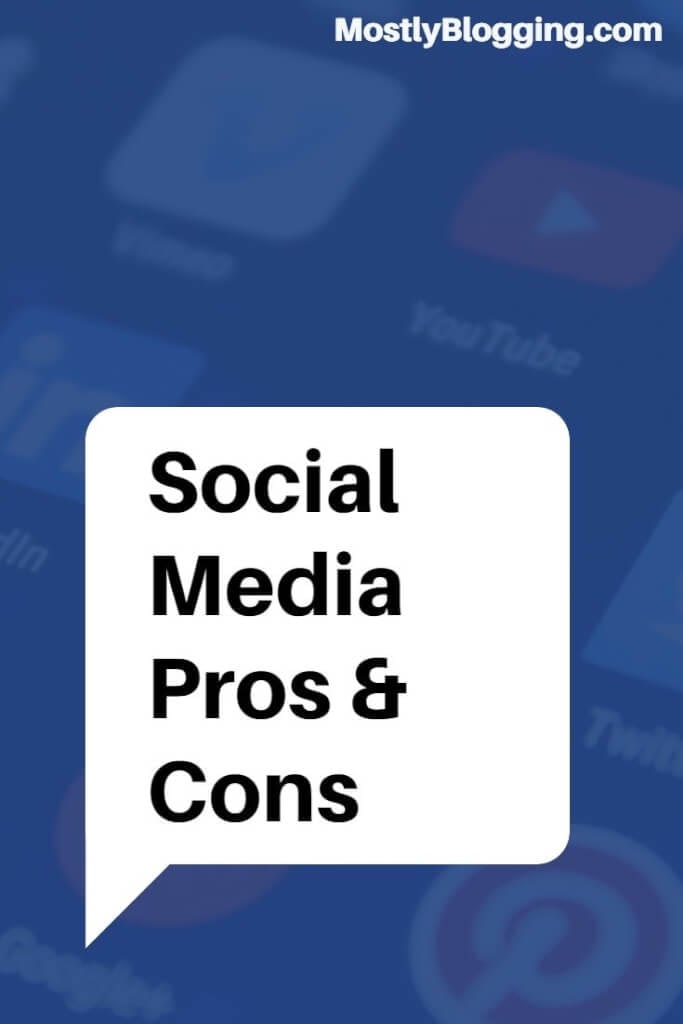 Janice Wald and Angelo C.
Advantages and disadvantages of social media for business.
Do you know what they are?
You need traffic to get visibility.
You need visibility to make sales.
You know billions of people use social media.
In fact, Facebook and Instagram have three billion users on those two sites combined.
Yet, there are many disadvantages of social media for business.
Is there a better way?
Google has 7 billion searches a day, but there are also advantages and disadvantages of search engine marketing.
I interviewed marketing experts and asked them the most effective marketing method. Do you know what they picked?
They picked both social media marketing (SMM) and search engine marketing (SEM).
By the time you are done reading this post, you can draw your own conclusions about which is the more effective marketing method for you.
Today's post will take a point-counterpoint format.
Guest author Angelo C. will explain why the benefits of social media marketing for small businesses make social media marketing the best type of marketing.
I will explain why I believe search engine marketing is more effective than social media marketing.
Best Social Media Platforms for Marketing
Angelo C.

Most people of today's generation use social media, discovering new online friends, and trying to keep in touch with the old ones.
Social media also serves as a library of different contents where people are free to exchange opinions, reactions, and recommendations for as long as they comply with the platform's community rules and guidelines.
Social media also serves as a powerful program various companies can use to spread the word about their brand and products. If a business ignored its potential, it is just missing out on many great opportunities.
For example, if you own a toy company, whether you are a manufacturer, wholesaler, or drop shipper, you would need to build an excellent network to increase your earnings.
If you decide to tap Facebook, Twitter, and other online social media websites, this may be a good time to congratulate yourself because you just made the right decision!
Having these sites around for a while has given us enough time to evaluate them and identify which works best for marketing. We are sharing the best social media channels where you can easily reach out to many target segments to get a higher chance of sales and long-term customers.
Benefits of Social Media Marketing for Small Businesses
Custom Products Are Currently Booming
But before you go ahead and start advertising on Facebook, pick the best products to market. At this point, you might have a tangible product already.
However, if you're open to new ideas, why not tap custom products, a niche that can give you stratospheric sales if you nailed social media marketing?

For example, some samples of custom toys include custom toy cars, accessories for kids, and DIY items. You may also go as far as this brilliant product idea from Cheap Bobbleheads. Check out their business HERE.

Facebook
FB remains as the biggest social network site in the world. Moreover, the results for advertising through Facebook are still satisfactory. Thus, we can say that it retains its spot as the number one community for a wide array of businesses.

Marketing on Facebook is incredibly easy, and you can opt for a zero-cost way. Consistently create content targeting an audience with a particular interest. You can do this for free by joining Facebook groups and sharing your posts without spamming.

You can create content aiming to attract people who expressed curiosity in items and brands relevant to your product. Do this by running a paid promotion ad, and select the appropriate interests for the list provided by Ads Manager.

If you are new to this, you may consider hiring a social media manager or advertiser to do the complicated job for you. But we advise that you should learn the advantages and disadvantages of social media for business soon enough so you can understand its potential and suitability to your business.

Instagram
There are many advantages and disadvantages to using Instagram for marketing.
If you have an attractive line up of products, with amazing high-quality images, Instagram might work for your business. With millions of people from all over the world using it every day, there's no way your business won't get noticed if you consistently post and utilize this tool correctly.

Instagram allows the posting of images and videos, with enough opportunity for a cool caption and fantastic emojis.
Unlike Facebook, Instagram won't let you share a link per post unless you're doing an advertisement. So you can bring traffic to your website for free, all you need to do is optimize your bio and be sure to add your shop's URL in it.

YouTube
A booming video content-focused social media network where you can find tons of vloggers trying to earn as much as Pewdiepie, YouTube is also a must-try for businesses. Apart from the chance to meet potential customers, your business may earn money from views and ad clicks.

This monetization is possible through AdSense, which is almost the same way how a blog finds its financial backing. But if this is the least of your interest, YouTube's potential in helping your company grow is something one should not underestimate.
Disadvantages of Social Media for Business
Janice Wald
Angelo raised many important points about the advantages of social media marketing. However, there are also disadvantages of social media for business.
Disadvantages of Social Media Marketing
Financial Cost
Social media marketing tools are expensive.
I interviewed 24 professional marketers about what tools are needed to excel at social media marketing. Ahrefs was recommended six times in the interview.
Ahrefs is costly! The popular tool starts at $99.00 per month for the Lite Version.
Bloggers and startups without an advertising budget might not be able to afford Ahrefs and other expensive tools.
Time Cost
When you use social media sites, you get a poor return on your time invested. This is one of the worst disadvantages of social media for business.
Social media sites are a time-drain.
This is due to their addictive nature.
Smartphones tell people how long they spend on their phones each week just so they can try to break the addiction to social media.
Social media sites fold.
For example, one of the highest traffic generators for bloggers, StumbleUpon, folded.
Google+ folded as well as Snapzu.
Many bloggers are still mourning the sites' deaths.
The attention you get on social media is fleeting.
In fact, the lifespan of a tweet on Twitter is short.
People scroll through their Twitter feed at a rapid rate. With only 280 characters, reading a tweet takes mere seconds.
However, blog posts live forever and can generate search engine traffic for years.
Emotional Cost
Social media users are fickle.
In fact, so many people unfollow without cause on social media, I published a guide explaining how you can know who unfollowed you on social media sites and what you can do about the unfollows.
Did you know one of the reasons Instagram cited for banning likes relates to the emotional toll not receiving likes takes on its users?
Privacy Cost
Facebook was accused of data breaches more than once.
One of the reasons Google+ folded is the fallout from the scandal that ensued when Google+ was also accused of violating its users' privacy.
The social media site MeWe started as a reaction to these privacy breaches. MeWe guarantees its users it will never sell their data. In fact, MeWe's tag line is #Not4Sale.
Wrapping Up: Disadvantages of Social Media for Business
In closing, this post presented the pros and cons of using social media marketing.
Angelo presented four advantages while I presented four disadvantages of social media for business.
Clearly, bloggers and marketers need to promote on social media. Your audience is definitely there.
However, due to the disadvantages of social media for business I described, I believe the disadvantages of social media for business outweigh the advantages.
What do you think? Which is the better marketing strategy– social media marketing or search engine marketing?
Poll Results
I asked my Instagram followers and Instagrammers who follow the #marketingdigital hashtag.
Here is how they responded:
Look: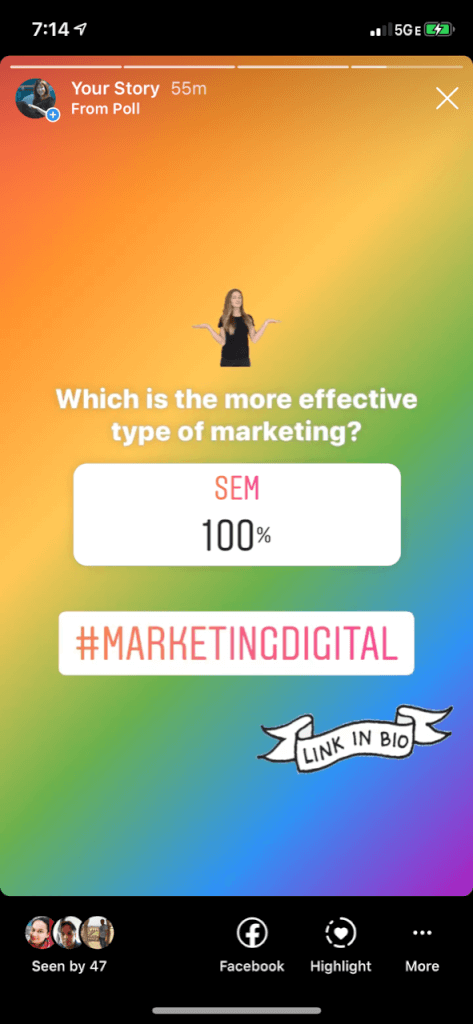 All the Instagammers polled agreed with me that Search Engine Marketing is the more effective type of marketing between the two.
What is your opinion? I look forward to your views in the comments section.
Readers, please share, so other bloggers and marketers learn the advantages and disadvantages of social media for business.
This post was made possible by the support of our readers.