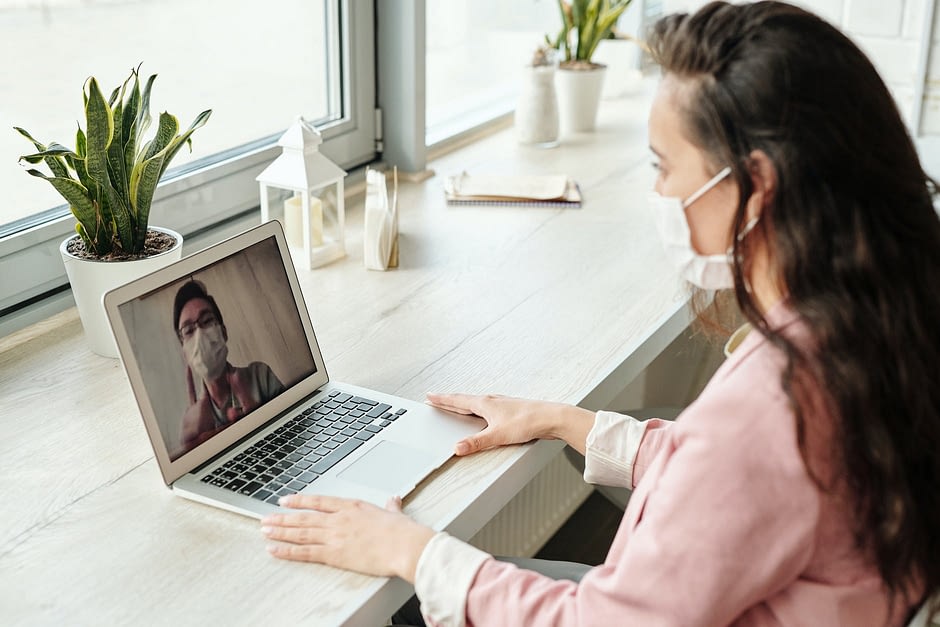 Digitrio to the rescue.
The past six months have been very tough for the world.
The onslaught of the COVID-19 pandemic has not only been felt on health and medicine but also on the global financial economy. The strict lockdowns, which had been put in place by national governments, have resulted in major economic contractions.
Small businesses have been severely hit, and have struggled to sustain themselves during these tough times. Some of them have cut down on their operations, laid-off employees, and taken loans from financial institutions to tide over the crisis.
Others have simply not been lucky, and have had to shut down shop altogether. However, there is some good news, as medical experts and epidemiologists suggest that the pandemic is now waning. Economies are also opening up and a bounce back is expected.
In this article, we are going to talk to some leading experts and ask them three main questions:
How do small businesses need to restructure their marketing in a post-pandemic world?
What are some areas, which small businesses need to concentrate on for success?
Why digital and technology can be the driving force leading the adoption?
Let's get started.
How a Changed Marketing Setup Can Help Small Businesses in the New World
If you were a small retailer in the pre-pandemic world, chances are you relied on physical marketing activities to reach out to audiences.
Small businesses typically relied on the following to improve their marketing and advertising:
Leaflets
Pamphlets
Feedback Forms
Door-To-Door Marketing
Sales Representatives
As you can see from the list, almost all these activities require some form of physical interaction with the customers or vendors.
However, in a post-pandemic world where social distancing and physically handling things have been prohibited, what should small businesses do?
In addition to the forms of marketing, small businesses also need to look at cutting down marketing and advertising budgets. This means that the KPIs from marketing needs to be many, while the budgeting for the same need to be as less as possible.
While this is a challenging situation, this is not impossible to achieve. In the following section, we are going to point out real and constructive solutions for small businesses looking to amplify their marketing and sales.
The Role of Digital Marketing in Helping Small Businesses with Sales and Revenues
The pandemic has clearly shown that businesses who had already made a complete digital marketing transition fared better than the ones who were waiting.
At a time when almost all physical activities came to a halt, online platforms have been instrumental in helping people with different kinds of needs:
Entertainment
Information and Education
Necessary Goods
Discretionary Goods
Medical Needs
Businesses in the above niches, which have been able to able to offer a digital angle to their products and services have been able to ensure sales and generate revenues. The transition has also been able to help them adapt better to the changing business scenario.
Most governments all over the world had allowed for online deliveries in the wake of closing down markets and physical points.
This meant that businesses, both big and small, had their own online presence or were part of bigger aggregator platforms. Sellers were ensured some amount of sales from their operations.
5 Digital Marketing Strategies Small Businesses Need to Adopt Immediately
Establish a Social Media Presence
According to the leading digital marketing agency Digitrio, the average social media consumption rose by over 30% during the pandemic. This means that people are spending more time consuming worthy content, doing research on brands and products.
For a small business, having a social media presence is necessary to reach target audiences, market goods and services, build exposure, and branding.
Related Reading: 8+ Advantages and Disadvantages of Social Media for Business
Have a Properly Functioning Business Website
If you are a small business, you need to establish a digital search presence. This means having a well-designed and highly optimized business website where consumers can get in touch with you, look at your credentials and contact you for products and services. It does not matter if you are an ecommerce site or not. What matters is having a strong presence on Google.
Be a Part of Aggregator Platforms
In recent years, there have been numerous aggregator platforms, which are helping small businesses get considerable business. From the biggest ones like Amazon, eBay and others to B2B platforms for vendors, to even food aggregator platforms like Uber Eats, a small business should try to be on as many aggregator sites in their niche as possible.
Maintain an Updated Google My Business Page
One digital platform, which is very beneficial for small businesses is GMB. It is important that small businesses establish a credible and complete profile on GMB. This includes encouraging consumers to add reviews, having images, videos and offers. The more active your GMB page is, the higher are the local queries you are likely to get from your local community.
Concentrate on Review Platforms
Another cool strategy, which reaps rich dividends is digital marketing on review platforms like Quora and Reddit. If you are able to intelligently seed your business' content and links on relevant threads, you will start seeing a lot of traffic on your website. The best part about this traffic is that it is targeted. This can help you improve your branding and convert it into sales.
Related Reading: 26+ Hot SubReddits
The Final Word
The pandemic has ensured that the adoption of digital marketing among small businesses takes place at an accelerated pace. Digital marketing also ensures that limited budgets lead to maximum returns. It allows small businesses the privilege to monitor their marketing spends and see whether they are getting the right ROIs from their investments or not.
Small businesses that are looking to streamline their businesses and processes can also look for affordable automation solutions like workflow task management. This can help them coordinate with their team members and ensure that a high level of productivity is generated in the organization.
What do you think about digital marketing and its adoption by small businesses? Is it favorable for them in a post-pandemic world? Let us know below.
This post was contributed.
Host Blogger's Comments:
Wrapping Up: Digitrio
What is Digitrio?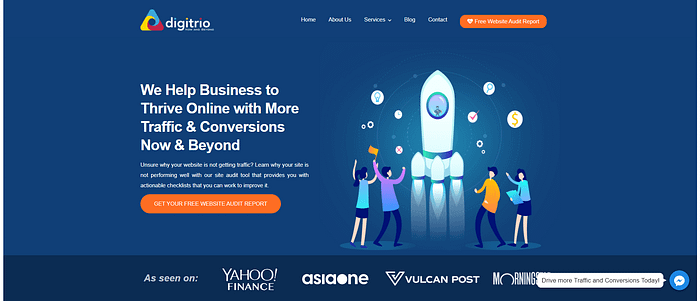 The contributing author cited stats offered by Digitrio, an online service that boosts your website traffic and conversions.
One of the ways Digitrio boosts your traffic is by conducting an audit of your website.
In May of 2020, Google implemented a core update that was related to search engine users seeking information about the pandemic. Do not assume your traffic loss is due to Covid-19. An SEO audit is worth trying.
Readers, please share so entrepreneurs learn how Covid-19 affected the world, online businesses, and how Digitrio can help.
This post was made possible by the support of our readers.