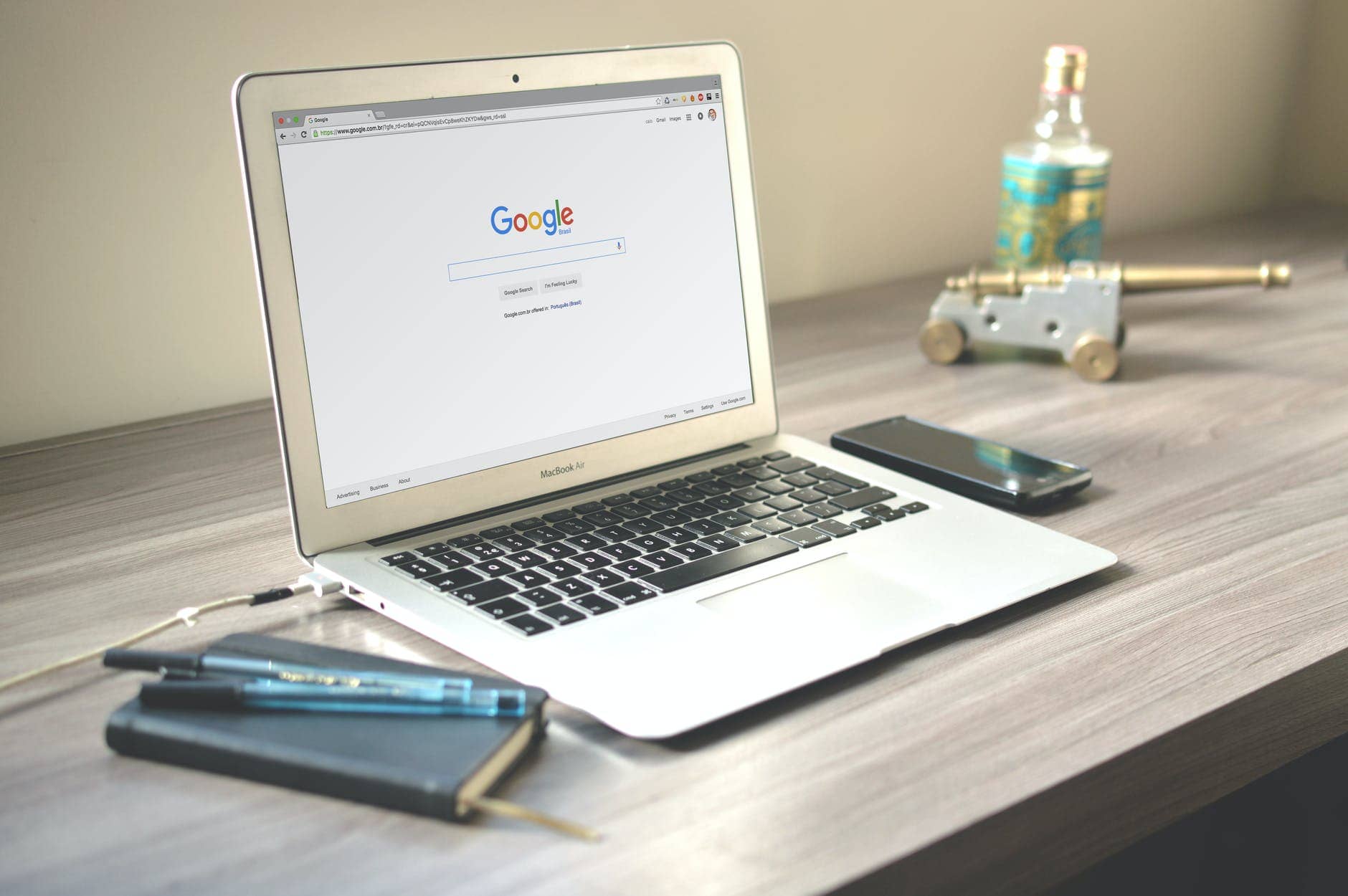 Did you hear Google's new ranking factors will depend on the digital user experience on your website?
Good news: Google announced you have until 2021 to improve your visitors' user experience (UX) or your rankings are in danger of falling.
This announcement marks a change from Google's previous pattern of not announcing ranking factors ahead of time.
By the time you're done reading this post, you'll know how you can improve your visitors' user experience so Google gives you more search traffic in 2021 and beyond.
Let's get started.
Google's New Ranking Signals: Core Web Vitals
Aka Sam
Google announced a change to search ranking in May 2020. The new ranking factor – Core Web Vitals is expected to take effect in 2021.
Core Web Vitals (CWVs) will integrate with existing page experience signals.
Although Google makes many changes to their algorithm on a monthly basis, they announce ranking factor changes occasionally.
Core Web Vitals is one of those rare ranking factors changes every website owner must be aware of. It focuses on three main aspects of page experience, namely; loading, interactivity, and visual stability.
What are Core Web Vitals?
In simple terms, CWVs are real-world experience metrics that Google will start considering when ranking websites. The metrics relate to speed, responsiveness & visual stability. They are part of existing page experience metrics like mobile-friendliness, intrusive interstitials (like pop-ups), HTTPS security, and safe browsing.
CWVs aren't about text on website pages but more about a user's experience i.e., what it's like to visit a page, how pleasant it is using that page, and how useful that page is. There are 3 core web vital signals, namely: LCP (Largest Contentful Paint), FID (First Input Delay), and CLS (Cumulative Layout Shift).
1. LCP (Largest Contentful Paint)
This signal is simply about how fast the largest "piece of content" (image, video, text, etc.) loads. When Core Web Vitals take effect in 2021, Google will take into account how fast the largest "piece of content" loads in a webpage when ranking. This makes it critical for website owners to look into factors like server time, JavaScript, CSS, and client-side rendering that can slow the loading speed of the largest content pieces. According to Google, a good LCP score is 2.5-seconds or faster.
LCP can be improved by removing unnecessary third-party scripts, upgrading your web host, setting up lazy loading and removing large page elements.
2. CLS (Cumulative Layout Shift)
This signal is about page stability. We've all had experiences when a loaded webpage doesn't respond accordingly when you click on something. Instead of loading what you want, you get something different or a different/unexpected layout shift. Thus is common with mobile browsing experiences. Through CLS, Google aims to measure page stability problems common when image sizes aren't defined in HTML or when a page has animations. According to Google, anything below 0.1 is a good CLS score.
You can minimize CLS by adding new UI elements (below the fold) to avoid pushing content down below a user's expectations. Reserving space for ad elements and setting size attribute dimensions for all media also helps.
3. FID (First Input Delay)
This signal is about page interactivity. In simpler terms, FID is about how fast a browser processes a click and delivers a result. Something should happen fast when a website visitor clicks on a link. FID measures this. Poor interactivity can be linked to third-party code, your JavaScript, among other factors, and there are ways to fix such problems. According to Google, anything less than 100 milliseconds will be a good FID score when CWVs come into effect.
You can improve FIP scores by minimizing or deferring JavaScript, using a browser cache, or removing non-critical third-party scripts.
Impact of Core Web Vitals on SEO
Google's newest ranking signals won't take effect until 2021. Google wants to give webmasters enough time to prepare because of COVID-19 and their promise to be giving webmasters a notice before making significant ranking factor changes. If you're wondering how SEO will be affected, here's what you should know:
1. AMP isn't a prerequisite to appearing on top stories
The new ranking factor will affect all search results (mobile and desktop) based on specific criteria. Most importantly, Core Web Vitals will be a critical factor when appearing in Google Top Stories – the news results that appear at the top of SERPs.
The previous AMP requirement to appear on top stories will not apply when Google makes the new ranking factor active. While AMP is going away, regular Google News inclusion requirements will still need to be met. The minimum CWVs will also have to be met before appearing on top stories. This will obviously have an effect on many ranking results.
2. Biggest impact on sites with similar content in a highly competitive niche
Since Google uses hundreds of ranking signals, the impact of a single signal may not be as significant. However, this shouldn't be mistaken to mean sites that are poor in some ranking metrics can't benefit from making the appropriate changes. In regards to CWVs, sites in highly competitive niches will be the hardest hit as the new changes may be the only significant differentiating factor.
3. Impact beyond ranking factors
While page speed and related metrics may be regarded as small signals, they generate outsized influence as users experience poor speed. Google's own studies have shown that meeting CWVs will reduce bounce rates by 24%.
As a result, the latest changes will not just be about SEO but reducing the number of website visitors that abandon your site by 24%. The new changes are bound to give website owners more traffic without doing much.
Implementing Core Web Vitals
If you want to make the changes now, you can start by looking in the Search Console. Google has made it incredibly simple to see if you have issues with CWVs. Google has a new Core Web Vitals report that will let you know all your URLs that are good as well as those that are poor and need improvement.
Reports in Search Console link to reports on page speed insights. If you aren't technical, you may need help from a web developer who is an expert in the issue at hand. If you can't access Search Console, there are other tools you can use, such as Chrome Dev Tools and Lighthouse to find out your site's performance in regards to CWVs. Since the changes don't take effect until 2021, you can take your time.
Wrapping Up: How to Boost Digital User Experience
This post explained how Core Web Vitals affect digital user experience.
Since Google will look at your CWVs in 2021, it's important you know how to fix them if needed.
Let this guide to boosting the digital user experience on your website serve as your SEO report card.
You have until 2021 to go through this list. Use sites like GTMetrix to check your site speed as you improve your ranking factors.
Readers, please share so other webmasters discover how to boost their visitors' digital user experience.
I look forward to your views in the comments section. Do you know any additional ways to improve the digital user experience of your website visitors?
This post was made possible by the support of our readers.