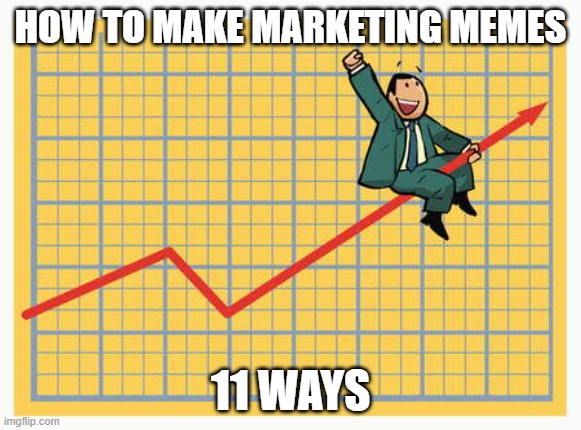 Did you know digital marketing memes have many benefits in addition to amusement?
By incorporating digital marketing memes into your marketing strategy, you
brand your business
extend your reach
make connections with other content creators
increase the power of your message
capitalize on a wildly popular trend
All these benefits translate into more marketing success.
By reading this guide, you discover the advantages of using memes, where to find memes, how to share other creators' memes, and how to make your own memes.
Let's start exploring everything you need to know about digital marketing memes.
For those that prefer to watch instead of reading the information, watch this video providing more information about digital marketing memes or SEO memes.
What are Digital Marketing Memes?
Research revealed different definitions of "meme."
For instance, the Oxford Dictionary defined "meme" as "humorous." However, the Lifewire definition revealed that a meme does not have to be funny but should contain "pointed commentary."
Other definitions contained the element of culture.
According to the Reddit meme community, a meme is "a way of describing cultural information being shared. An element of a culture or system of behavior that may be considered to be passed from one individual to another by nongenetic means, especially imitation."
A meme can be a photo, a video, a gif, and sometimes even text.
Clearly, digital marketing memes are memes about online marketing.
Advantages of Digital Marketing Memes
Brand Your Business
You can put digital marketing memes on your websites.
Part of branding includes finding your voice.
I like my voice to be down to earth. Down-to-earth people are relatable, and consumers buy from marketers they can relate to.
Extend Your Reach
You can put digital marketing memes on social media sites.
For instance, you can share on Instagram or retweet the marketing memes on Twitter.
Reddit has meme groups you can use to share your memes as well.
You can upload your memes to meme-sharing sites like ImgFlip, Imgur, and Meme Generator where people will see and vote on your memes.
Make Connections with Like-Minded Content Creators
You can share other people's digital marketing memes.
Content creators appreciate having their creations shared as long as they are given credit.
Sharing other people's content is a form of networking that bonds you to the creator.
Make Your Message Clearer
Images are powerful communicators.
Sometimes, content consumers learn more from looking at an image than they do from reading text.
Often, they prefer watching a video or seeing an image. Not everyone prefers reading in order to get information.
Popularity of Memes
Memes have increased in popularity since this 2019 data was released.
How to Find Digital Marketing Memes
UPDATE: August 2022
I find digital marketing memes in my travels around the web. This is one of the digital marketing memes that I found after publication.
Now that you know the advantages of using digital marketing memes, let's explore how you can get them.
You can get your digital marketing memes from a wide number of places.
Digital Marketing Meme Example 1:
The source was a blog. By citing the source, I give appropriate credit and can use this on my blog in a screenshot.
Digital Marketing Meme Example 2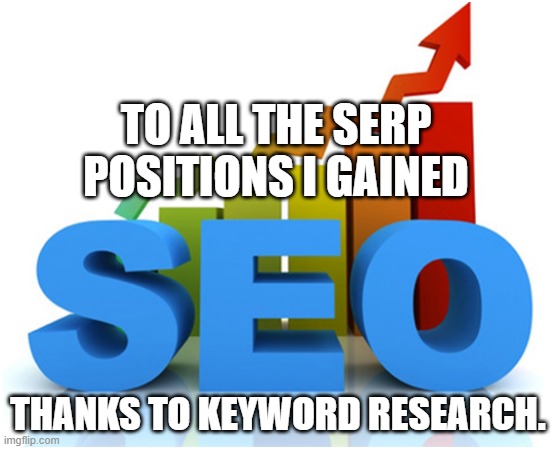 As you can see, this digital marketing meme came from the ImgFlip meme generator.
Digital Marketing Meme Example 3
The meme came from a blog post.
Digital Marketing Meme Example 5
Like many memes, this marketing meme came from Instagram. You can find digital marketing memes like this to use on your Instagram account by using the Instagram search bar. Finding powerful images is one of the advantages of Instagram.
I shared this social media marketing meme in my Instagram story.
You can share Instagrammers' digital marketing memes in your Instagram feed as well. Copy the link to the meme and paste it into the Repost or Regrammer app.
Digital Marketing Meme Example 6
Note: The marketer in the meme uses profanity.
As indicated, one of the advantages of memes is the power of the image to send your message without words.
For instance, in this meme, the message is loud and clear: Marketers don't know what they are doing anymore now than they did in the 1960s.
This meme came from TikTok.
Although TikTok doesn't allow you to share like Twitter and Instagram, you can copy-paste the link to the TikTok video showing the meme.
Digital Marketing Meme Example 7
This meme came from Twitter.
In order to share, click the Up Arrow/Copy Link to Tweet.
Digital Marketing Meme Example 8
Image Source
This marketing meme came from Pinterest.
This meme was downloaded from Pinterest. You will find instructions to download static images and videos from Pinterest here: Pinterest video downloader methods.
Digital Marketing Meme Example 9
This digital marketing meme came from Reddit.
Digital Marketing Meme Example 10
This marketing meme was made with the FlexClip video editor.
Digital Marketing Meme Example 11
This digital marketing meme came from Imgur.
How to Make Digital Marketing Memes
Canva
These instructions show you how to make digital marketing memes using Canva, the graphic design editor.
Template
On the TV show "Pawn Stars," the star, Rick Harrison, repeatedly tells his customers, the "best I can do is…" and then he quotes a price.
I explained in an earlier post how to use a "Best I Can Do Is" meme template.
You can use this template to make your own digital marketing memes.
ImgFlip has a template you can use and modify. You will find meme templates here.
Instructions:
Go to https://imgflip.com/memetemplates.
Since people upload over a million templates daily, search for what you want in the Search bar.
Click the meme you want to modify. Where it says "Top Caption and "Bottom Caption," type in your desired text. Click Generate.
When you are done, you can share on social media or save. You are given the option to remove the watermark.
Look at my finished meme: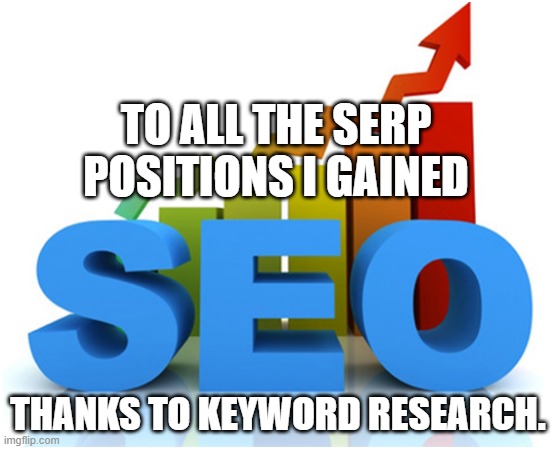 The dominant image for this post was also made with a template I modified from ImgFlip.
I used the image and added the text.
Start with a Problem
Whichever tool you use to make your own digital marketing memes, you need to start with a problem. Problems are relatable.
For instance, many of the memes here make pointed commentary about marketers going too far or not knowing what they are doing.
Quora advises following these steps to make a meme:
Identify a problem
Mock the problem since memes are a form of satire.
Target an audience who will find your meme relatable.
Where to Put Digital Marketing Memes
You can put your digital marketing memes on any site that allows static images or videos.
For instance, you can put the digital marketing memes on your website by pasting the link to the image or video. You can also embed the code on your website.
Also, you can put digital marketing memes on social media sites. For instance, you could start an Instagram meme page. Meme pages are extremely popular on Instagram. In fact, at the time of this writing, the #meme hashtag has more than 217 million posts.
Why not start an Instagram meme page and take advantage of the popularity of memes?
Wrapping Up Digital Marketing Memes
In closing, you see that memes have powers that go far beyond the ability to amuse.
Consumers buy from marketers they find relatable. By using memes in your marketing strategy, you brand your business, extend your reach, and show your target audience you understand them.
This guide shared eleven sources of digital marketing memes. You can get your memes there and you can post your memes on these sites as well. You also discovered the definition of "meme" and saw eleven examples of memes you can use, make, and share.
Readers, please share this guide so marketers find out about the power of memes, the sources of memes, and how to make and share memes.
I look forward to your views in the comments section. Do you recommend using memes in marketing? Do you know additional sources of digital marketing memes?
Janice Wald is the founder of MostlyBlogging.com and co-founder of the Mostly Blogging Academy. She is an ebook author, blogger, blogging coach, blogging judge, freelance writer, and speaker. She won the Best Internet Marketer Award and the Best Blogger Award at the 2021 Infinity Blog Awards. Wald was also nominated as 2019 Best Internet Marketer by the Infinity Blog Awards and in 2017 as the Most Informative Blogger by the London Bloggers Bash. She's been featured on Small Business Trends, the Huffington Post, and Lifehack.