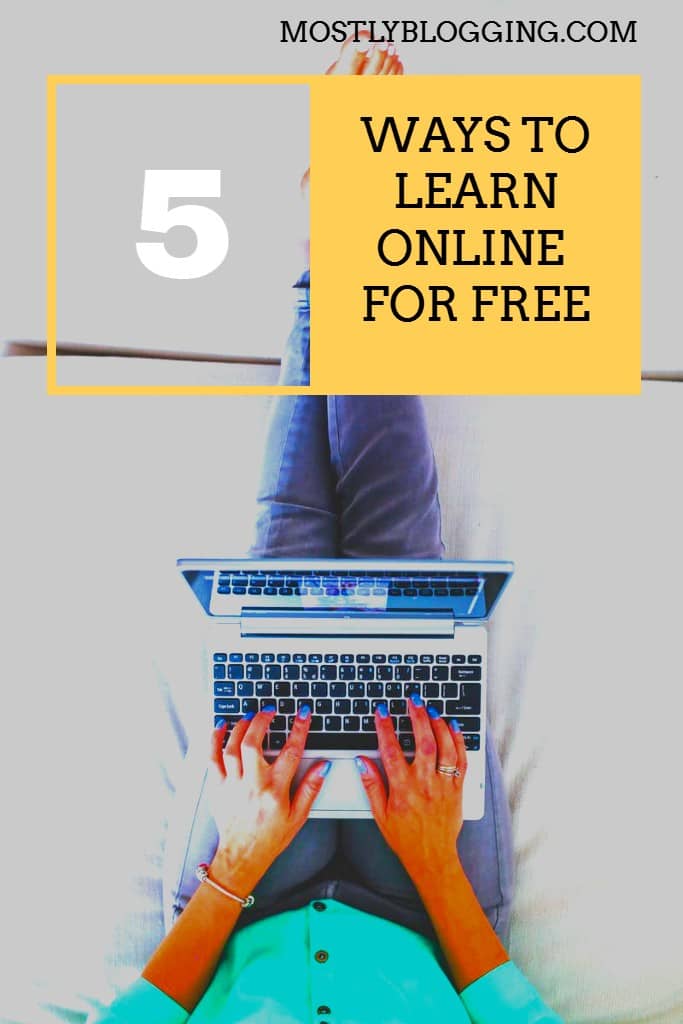 Nowadays, you can find just about any information imaginable on the Internet through digital e-learning.
Whether you want to study the history of Japan or learn more about acquiring minimally invasive bunion surgery, you can discover amazing resources online.
However, many people don't like the idea of committing to a degree program through a traditional university. Not only can it be extremely expensive, but it also requires a great deal of dedication and time. This is where digital e-learning may be preferable.
Do you want to be productive online? Are you looking for something to do in your retirement?
Fortunately, there are various ways to enhance your education and further your skills online without breaking the bank or needing to commit to a specific degree.
Instead, you can learn, grow, and become a more well-rounded person with low-cost and low-maintenance resources on the Internet.
So, in today's post, we are going to look at some of the easiest ways to enhance your education and skills online!
By reading this article, you will learn how to can take advantage of the opportunities digital e-learning offers you and the differences when it comes to e-learning vs online learning.
This post covers the following ways to take advantage of digital e-learning:
Study a new language
Listen to educational podcasts
Read e-books
Let's get started discovering information about e-learning and e-learning vs online learning.
E-Learning vs Online Learning
When it comes to digital e-learning, vs online learning, what is the difference?
Digital e-learning is electronic learning. In other words, with digital e-learning, you are learning online. This might include learning from the information your read in articles on the internet (Source).
However, online learning is more complex. For instance, online learning may include online courses involving a teacher-student relationship.
Let's discover what additional benefits digital e-learning may have for you.
The Easiest Ways to Enhance Your Education and Skills Online
Study a New Language
If you ask the average person what they would like to accomplish in their lives, many people say that they would love to become fluent in a second (or third) language.
Thankfully, you don't have to go to college or travel far just to learn a new language.
You can simply download an app or open your web browser to find various free and paid online language lessons.
Some applications like Duolingo allow you to learn with AI-directed lessons at your own pace, while other services link you up with native speakers to have more formal lessons.
Either way, you can easily start to speak a new language in a matter of months (though it may take a few years to reach full fluency).
Do you see how this is an example of digital e-learning? You can learn a language on your own without the use of a teacher.
Attend Free University Lectures Virtually
Again, committing to a two or four-year degree program can be an expensive and daunting endeavor.
However, many of the best schools in the world now offer free access to certain classes and lectures online. For example, both Harvard and Yale allow people to virtually attend lectures, acquiring all of the same knowledge as the students who actually attend the schools.
Though you won't come out of it with a degree, you will certainly further your education!
Digital e-learning or online learning? Did you guess?
If you guessed, "online learning," you'd be correct.
Even though your education is free, the inclusion of a teacher makes this online learning as opposed to digital e-learning which is on your own.
Offer a Knowledge or Skill Exchange
If you want to learn a new skill or improve an existing one, you often need to look to people who already have the right knowledge.
Additionally, if you want to save on the costs of paying for lessons, you can offer people a knowledge or skill exchange.
For example, let's say that you're a great cook, but you want to become a skilled gardener.
Using websites like Skill Harbour or Skill Swapper, you can match up with people who can benefit from your skills and offer you their skill sets and knowledge in exchange.
Discover Educational Podcasts
Podcasts have become one of the most popular forms of content creation and consumption in the world.
While there are plenty of podcasts that offer little in the way of educational content, there are literally thousands that are completely free and provide expert insight on a wide variety of topics.
Whether you want to become an expert in business or learn about American politics, there are bound to be dozens of great podcasts out there for you.
Did you guess? When it comes to digital e-learning vs online learning, which category is this?
Did you guess digital e-learning?
You are right! You are learning on your own by listening to the podcast. This is an example of digital e-learning as opposed to online learning.
Access E-Books Through Your Local Library
If you don't like paying for books, then we have good news for you. Local libraries are one of the best resources for knowledge in general, and many libraries have programs that allow you to "check out" e-books and download them to your computer, tablet, phone, or e-reader device. This gives you the ability to learn about virtually any topic in existence — without having to spend a dime!
Wrapping Up: Digital E-Learning
In closing, as you can see from the examples in this post when it comes to e-learning vs online learning, online learning is more formalized.
By reading this post, you explored the difference between digital e-learning and online learning and discovered free and low-cost ways to increase your knowledge and skills online.
Did you like our guide on the easiest ways to enhance your education and skills online? If so, be sure to check out some of our other great posts on Mostly Blogging today!
Authors: Janice Wald and Wahab Ullah Amjad

Janice Wald is the founder of MostlyBlogging.com and co-founder of the Mostly Blogging Academy. She is an ebook author, blogger, blogging coach, blogging judge, freelance writer, and speaker. She won the Best Internet Marketer Award and the Best Blogger Award at the 2021 Infinity Blog Awards. Wald was also nominated as 2019 Best Internet Marketer by the Infinity Blog Awards and in 2017 as the Most Informative Blogger by the London Bloggers Bash. She's been featured on Small Business Trends, the Huffington Post, and Lifehack.
This post was made possible by the support of our readers.