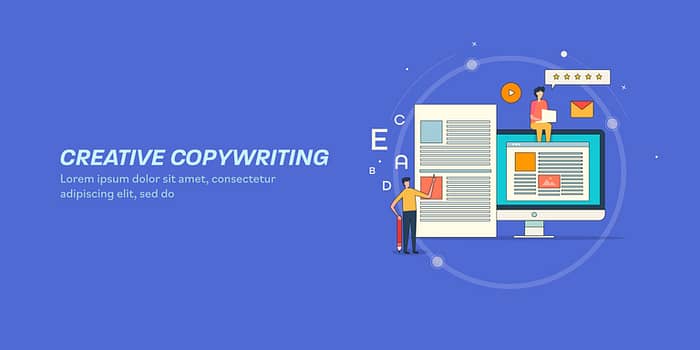 The internet has become the modern-day marketplace. Consequently, millions of companies have cast their nets online to get a good catch. One way these companies do so is by digital copywriting.
A well-written copy is critical in influencing your readers to take certain actions and to excel in this space, you have to generate a copy that creates a personal connection with the reader. Readers are no longer looking randomly online like they did five or ten years ago, but they're researching content that informs and provides solutions to their problems.
Digital copywriting is a skill that not everyone can master. However, if you aren't able to write a persuasive copy for your business, you can get curated persuasive copy from professional copywriters. Hire a digital copywriting agency in London with a team of writer savants who have a wealth of experience under their belt, and you'll have your copy written in any niche.  
As a copywriter, to help you keep competent in the world of online marketing, here are some tips to help you write a persuasive copy and boost sales.
Let's dive in and discover strategies for successful digital copywriting.
9 Tips For Digital Copywriting
Use a Conversational Tone
How you express yourself is as important as what you are saying (even more so). The same tone you use when talking with your friends and peers should be mirrored in your writing. Avoid hyper copy and go for a genuine one with a personal connection. Your tone should foster trust and build rapport. If you write over-the-top copy, this may make your target audience become skeptical and lose interest.
Therefore, ensure that you write as you talk in your copy. This is an effective arsenal at your disposal to turn leads into potential customers. To write conversationally means turning off your default mode of writing, like academic writing for most professionals. Avoid using negative terms as this will make your copy sound unfriendly. Concentrate on the art of 'telling and talking.' Practice is your doorway to success, so you keep practicing a lot.
Structure Your Copy Well
A persuasive copy has a well-organized structure, making it solid and engaging. A perfect way to achieve this is by telling a story. A good story is thrilling, captures your feelings, thought-provoking, and moves you to act; and people tend to process information better through stories.
Abstract concepts and ambiguous ideas tend to be difficult to comprehend, so when you're writing marketing and sales copy, use a narrative structure. Each day, work on improving your copywriting skills to create well-organized, persuasive copies. In case your structure doesn't have a call to action, make the necessary changes to have it.
Write In A Way That The Reader Can Scan
Studies show that many people on the web scan content rather than reading it. This is because
the computer screen is strenuous to the eye,
the attention span of online users is short,
Internet surfers are in a rush, and
many websites are calling for your audience's attention.
Help your audience scan your copy with visual hooks.
Visual hooks that you can use to optimize your sales copy and conversion rates are the following:
crafted, meaningful subheadings
information broken down into bullet lists
readable short paragraphs
images in your copy (images speak louder in some cases)
catchy captions
Related: Using lists result in getting your content chosen as the Feature Article in Google's Featured Snippets.
Give Benefits First, Followed By Features
Shoot for the unique selling proposition (USP) of your client's products and services first that will convince prospective customers to keep reading about your brand. The benefits will capture your audience by showing them what your brand can offer for them before they decide to go ahead and see your catalog.
Bullet points are effective in discussing the benefits and features of the product. Show how the benefits and the features are related and how they relate with the customer's needs.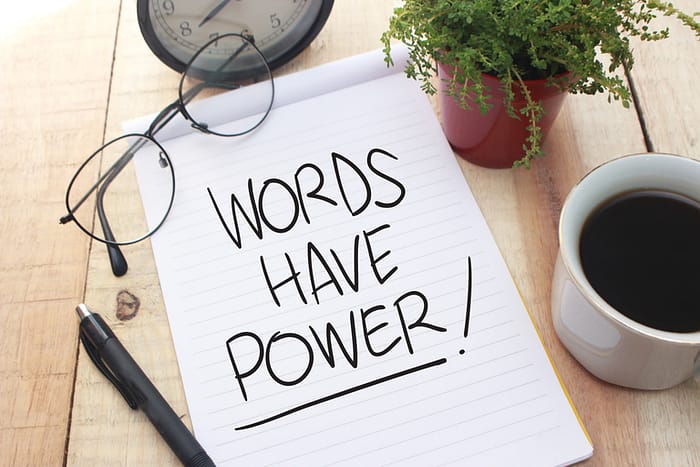 Use Data, Facts, And Other Analytical Information
A section of your target audience might focus on the analytical side of what you're offering. With this, always use concrete proof that what you're offering is authentic and the best option for the reader. In the digital era, facts, case studies, statistics, etc., add to the truth.
However, beware that truth is a powerful force in advertising. You could be personal in your approach with your audience, showing your expertise and experience, but the reader has some issues they want addressed.
Take the following questions for example:
Has your product been successful with past clients?
Do you have a proven track record to make my business succeed?
A great example of statistics: You could write in your copy, 'We have a successful conversion rate of 15–25% with clients and retain 90% of the conversions.' In the information age, data is powerful and speaks volumes. Don't underestimate the authority and force statistics have in crafting persuasive copies.
Use Rhetorical Questions To Draw Attention
Rhetorical questions are excellent in drawing attention to your points. Throw questions that make the reader to think. Avoid questions that can be easily be answered using a simple yes or no. If possible, add follow-up questions to your questions.
Here are some examples of good rhetorical questions:
What if we provided you with a single solution that solves all that?
What does that mean to you?
Are you willing to see an increase of 20% in your leads?
Show Value By Use of Hyperbole
You can moderately use hyperbole to make a certain point with your readers. Probably your copy might claim that you are the best, biggest, and the industry leader in offering certain services. This has the potential of raising the confidence readers have towards your product and improve your return on investment (ROI).
You may accompany your hyperbole with proof to make your copy more persuasive. One way you can back your claims is by telling your readers how the company performed one year ago or which actions they took to achieve these results.
Use A Hook To Introduce The First Paragraph
As the saying goes, 'You only get one chance to make a first impression.' The same applies to writing persuasive copies—first impressions turn leads into returning clients. Capture your reader right away from the start. Your introduction will determine whether the reader would continue reading your copy or go someplace else.
Feel Free to Use Keywords and Technical Terms
You can position yourself as an authority when you use your reader's language. Use their jargon, at the same time ensuring you retain simplicity. If you're writing a copy for medical personnel, writing it using medical terminologies would work wonders to your end output.
When your copy is for a general audience, however, limit the technical terms you use. Instead, make the copy as interesting as possible to read. If you're writing ad copy, brainstorm keywords that your target audience may identify with. For example, when writing a copy for a sportswear brand, you can use such terms as 'athleisure' or 'custom sportswear'—anything that falls under your client's scope.
Digital Copywriting: People Also Ask
What Is the Work of a Digital Copywriter?
Digital Copywriting entails writing marketing content online. You are also called a "digital content writer."
Final Thoughts: Digital Copywriting
Remember, your goal is to have a copy that helps your reader come to a decision. Personalize your copy, so check if your tone is conversational by reading what you wrote aloud. Make necessary changes until you get a copy that persuades, satisfies, and gives solutions to your readers' problems. When you start writing persuasive copy, expect your return on investment to go through the roof!
Readers, please share so content marketers discover these tips for effective digital copywriting.
I look forward to your views in the comments section. Do you have any strategies you can suggest for strong digital copywriting that hooks readers and boosts sales?
This post was made possible by the support of our readers.