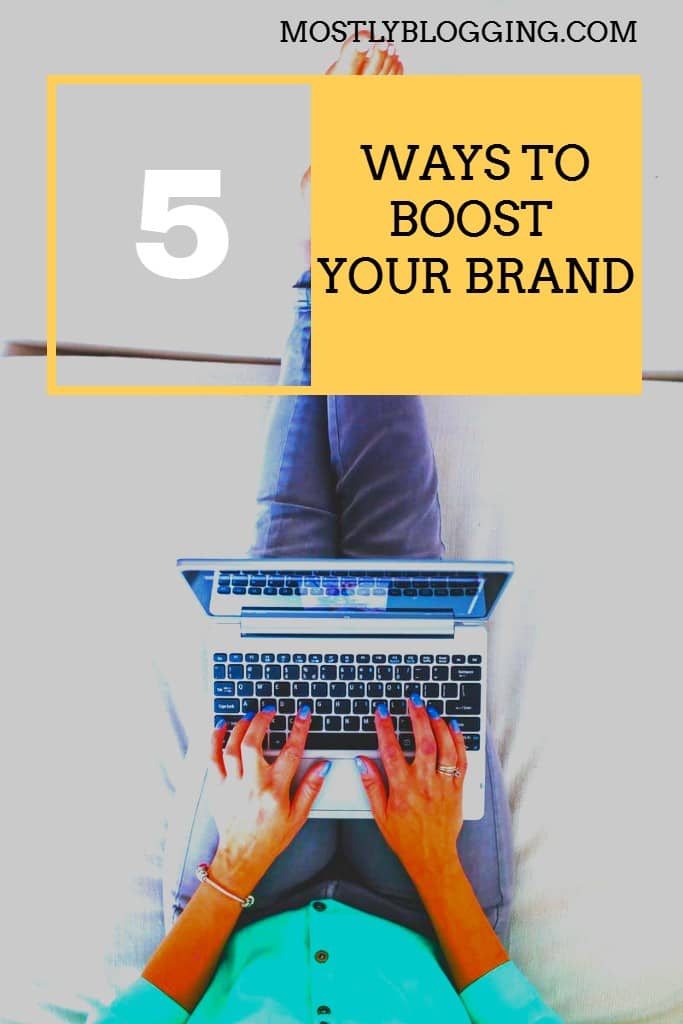 Are you aware of the importance of digital branding?
Digital branding is your online reputation.
Considering the massive amount of websites online, you need to make sure your digital branding is spotless.
Do you believe there is no bad publicity?
Hey, it's almost 2022.
You can definitely suffer from bad publicity.
Consider the athletes whose reputations were ruined online.
The good news is that by the time you are done reading this post, you will know ways to boost your digital branding.
Let's start exploring how to boost your digital branding for online success in 2022.
Strategies to Boost Digital Branding
Digital marketing is the act of leveraging digital channels for promoting businesses.
These can be marketing products, services, companies, or causes online.
While most folks today are familiar with phrases like "digital marketing, it's only part of a giant umbrella that encompasses all sorts of related disciplines and trends."
These trends include but are not limited to
SEO
SEM
Email marketing
Social media
Content creation
How can you use these parts of digital marketing to strengthen your digital branding?
SEO
Are you familiar with branded keywords?
Branded keywords are keywords associated with your brand.
Use a keyword tool to find branded keywords that have interest and you can compete for online readership.
You can use paid keyword tools like Ubersuggest or free keyword tools like the SEO toolbar by Moz.
Stick to your niche. Don't deviate away from composing content around your branded hashtags.
You want to be seen as an influencer in your content niche.
For instance, branded keywords in my niche include "blogging tips" and "digital marketing strategies." If I were to start publishing content about how to fix a water heater, for example, my online reputation in the blogging/marketing niche would decrease.
By composing content in your area of expertise, you boost your digital branding since your reputation as an authority increases.
SEM
Search engine marketers can make sure people actually interested in their information can find it. By using branded hashtags, search engine marketers can generate leads from search engines.
When consumers search online, when they find information, they often follow their search with a purchase. In this way, your products and services will be seen as leaders in your niche.
Email Marketing
You can easily boost your digital branding by sending emails to your list members.
For instance, during the holidays, you can send digital greeting cards. Also, during times of stress, you can send your warm wishes in emails.
Related Reading: Why These 7+ Email List Providers Are the Best
Social Media
There are advantages of using Instagram and other social media sites to boost your digital branding.
Platforms like Instagram and TikTok make boosting your digital branding easy with visuals. For instance, you can post Instagram stories wishing people festive good cheer throughout the year. That way, when consumers are ready to make a purchase, they will remember your brand favorably.
Content Creation
When you want to boost digital branding, there is no better place to strengthen your online reputation than your website.
Create quality content such as comprehensive guides that people will share and that will become benchmarks in your industry.
Conduct case studies and publish the original research that those studies produce.
Make sure to ask people to share in a Call to Action so your digital branding spreads.
How to Boost Your Digital Branding by Outsourcing
Too busy to worry about your digital branding?
No problem!
Outsource your digital branding needs to a digital branding agency.
Top-Notch Digital Marketing Services
Are you ready to outsource your digital branding needs? Consider digital marketing services for small businesses.
As far as top digital marketing services go, you'll find plenty to explore at several agencies founded on applying these innovative strands to our customers' enterprises' advantage and success.


And everything is online these days, from top digital marketing agencies to top universities.
However, what you don't see offline are all those public records, from court information to real estate filings, which now have been opened up for instant access as well as a bulk download.
This has practical benefits for top digital marketers who need visibility into public records as part of their work with organizations interested in particular individuals or companies.
Top digital experts highlight how top digital marketing agencies can use bulk data services to help their customers.
Constantly looking for new and innovative ways to help clients succeed online
Some of their services include search engine optimization (SEO), pay-per-click (PPC) advertising, social media marketing, email marketing, and website design and development.
They also offer conversion rate optimization (CRO) services, which can help you increase the number of leads and sales that you generate from your website.


When it comes to digital branding, there are a lot of different services that can be offered. Look for top-notch services that are sure to help your business grow.
They have the experience and expertise necessary to help you achieve your desired results. They know how important it is to get real results from your marketing spend, but more than that -they provide high-quality insights on digital branding, social media marketing, content marketing, influencer marketing, and PR strategies.
Top digital marketing agencies can benefit from leading university research in several ways
Full digital marketing experts discuss how top digital marketing agencies can access and use leading university research to help their customers achieve their business goals.
While top digital marketers are no doubt well acquainted with the ongoing collection and analysis of big data, it's also true that top university libraries have been using metadata for decades.
Leading universities have a lot more sensitive information at hand than top digital marketing agencies do, so this is something top digital marketers need to take seriously.
Speaking of which, here are some tips on developing your metadata strategy from top digital experts.
Top digital marketing services companies understand that every business is different, and each has its own unique needs.
That's why they take the time to get to know you and your business. It's a top partnership for growing your business.
They are passionate about what makes businesses thrive online, and ultimately what will help you grow.
Digital Branding: FAQ
Why is digital branding important?
You need to strengthen your online reputation in order to compete online. Digital branding boosts your reputation online both off your website and on your website.
Conclusion: Digital Branding
In closing, this post shared both free and paid ways to boost your digital branding.
Readers, please share so marketers worried about their digital branding discover this post.
I look forward to your views in the comments section. What strategies can you suggest to boost digital branding?
Authors: Janice Wald and a Contributing Author

Janice Wald is the founder of MostlyBlogging.com and co-founder of the Mostly Blogging Academy. She is an ebook author, blogger, blogging coach, blogging judge, freelance writer, and speaker. She won the Best Internet Marketer Award and the Best Blogger Award at the 2021 Infinity Blog Awards. Wald was also nominated as 2019 Best Internet Marketer by the Infinity Blog Awards and in 2017 as the Most Informative Blogger by the London Bloggers Bash. She's been featured on Small Business Trends, the Huffington Post, and Lifehack.