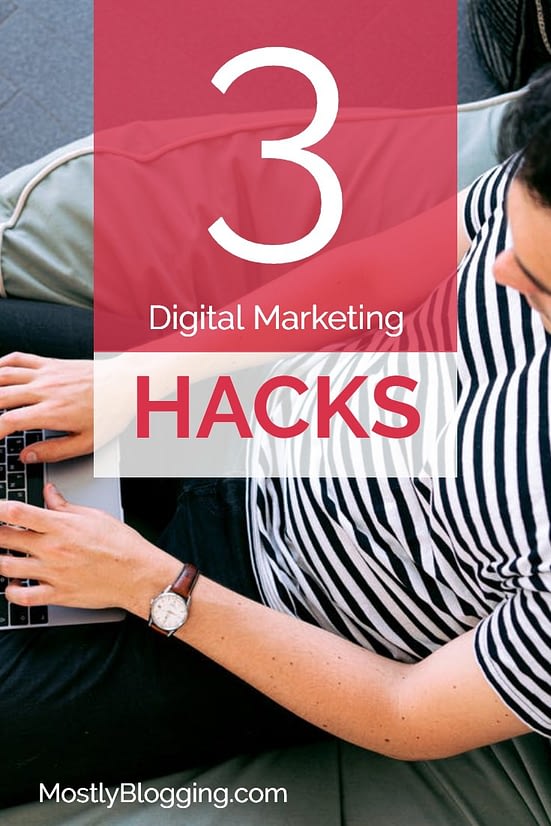 Janice Wald
Do you know the difference between inbound and outbound marketing?
You should.
The success of your B2C content marketing (business to consumer) depends on your understanding.
Winter will soon be over. Will you make a content marketing plan for spring?
Your inbound and outbound sales depend on a strong digital marketing strategy.
This post serves as your marketing content creator. Use these hacks as a guide.
By the time you're done reading this post, you'll be able to make a content marketing plan and market to people on your blog and on social media sites.
You'll also know the difference between inbound and outbound marketing and learn inbound and outbound sales tips that don't seem pushy.
The difference between inbound and outbound marketing is easily understood when you read this guide.
Let's get started.
Difference Between Inbound and Outbound Marketing
Inbound Marketing
Think of inbound marketing as keeping you "in" or on your blog.
Hack 1: Make a content marketing plan.
At the end of last year, I wanted to determine my editorial calendar for spring.
In order to conduct inbound content marketing, you need to know what to create content about.
This step entails creating stellar content.
I needed a content marketing plan. What would I write about?
How to Make a Content Marketing Plan
There are many strategies to help you determine what topics to write about.
Go to Quora.com
At Quora, you see what people are curious about.
You want to publish posts on those topics so people are interested in the solutions you pose in your posts.
Go to the Quora search bar and type your umbrella (seed) topic.
Let's say I want to publish a post about Instagram. I can't just publish a post about Instagram. The topic is so broad, I could never cover it all in one post and too many people are writing about this popular social media site.
Look at the results I received after searching for answers about Instagram:

As you can see, 1,500 people are searching for answers about Instagram followers while only 205 want answers about Instagram hashtags.
Clearly, if I want interest in my post, I should write about how to grow your Instagram following before the other topics.
[Related Reading: How to Be a Better Blogger with Quora, 9 Ways]
Answer the Public
Answer the Public is a helpful site for people stuck for content ideas.
I'm planning my spring content. I know I want to publish more posts about social media but don't know how to focus in on such a broad topic.
Go to AnswerthePublic.com.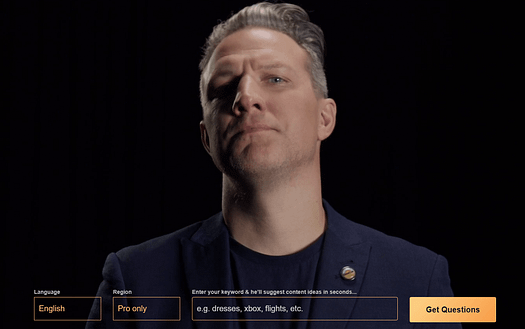 Type in your seed topic where you are asked.
I entered social media.
Look what generated:
191 blog post ideas generated!
The format of the ideas is up to you.
You can view them as a graphic organizer or by the first word of the question.
People familiar with Answer the Public might know about its visualization of the questions but not that they are grouped by the first word of the question.
Since voice search is based on search engine users putting questions into Google search and other search engines, having this list of relevant topics already optimized for voice search is powerful.
Can you imagine how much time this will save you at keyword research sites like Ubersuggest if you already know how to start your keyword search?
When you use Answer the Public's data organization, you do know.
Look: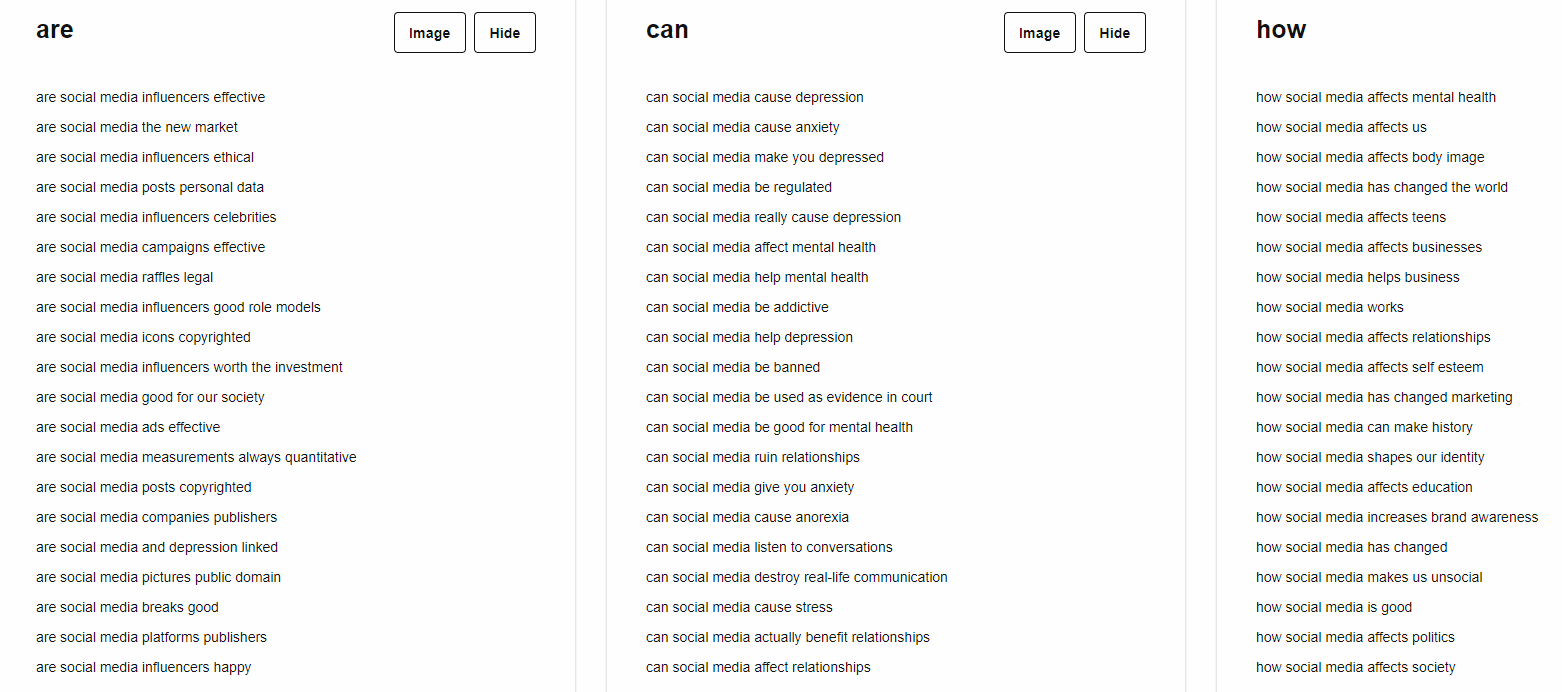 Questions beginning with "what," "when," and "where" also generate.
Content marketers: You will never suffer from Writer's Block Again with Answer the Public.
It gets better: Answer the Public is a free site.
Don't Forget About Keywords
You're still not ready to make your digital marketing plan.
You need to determine the online competition for readership.
Plug your question into a keyword tool like Ubersuggest, Moz, or KWFinder.
[Related: To learn how to use the MozBar to search for keywords, click here.]

I took the first question from the screenshot from Answer the Public, "Are social media influencers effective" and put it into KWFinder, a keyword research tool.
Based on these metrics, a low monthly search of only 30 and a high online competition for readership score of 49, I would not compose a post around this topic.
Hack 2: Make Money.
Note: This post assumes you have an irresistible optin to offer people an incentive for signing up for your list. This post also assumes you have an email service provider in place to send your emails to your list.
Here are the steps in the inbound marketing funnel:
Step 1: Create stellar content.
You already completed planning the stellar content in Hack 1.
Now it's time to create the stellar content.
These are called "Pillar Post," posts so valuable, you're proud to put your name on them. A pillar post is longer than your usual articles and examples of your most in-depth work.
Many people create guides, tutorials, and case studies to use as their Pillar Posts.
Step 2: Promote your content everywhere.
That is, everywhere you're allowed. You don't want to be called "a spammer."
Here are two lists of Facebook groups that let you promote daily and weekly.
The point is to generate interest.
Let everyone know about your wonderful content.
Step 3: Market to your readers.
By this time, you've created pillar content and generated traffic to your site. People have signed up to get your optin and your email list is growing right along with your traffic.
Now is the time to monetize.
You take your readers on a journey.
They start with a problem that leads them to find you.
You know what problems your readers have and what solutions they want.
Just look at your dashboard if you don't. This could be your Google Analytics dashboard or your WordPress dashboard.
Look at mine:

My best-performing post of 2019 was a review of a Facebook alternative, MeWe.
What can I sell my readers that would capitalize on their interest?
Let's reexamine the headline:
MeWe Review: Danger – Your Privacy is at Risk – This is a Facebook Alternative.
After the 2018 Facebook data breaches, people are frantic to protect their privacy.
This includes giving up Facebook. What else would it include? What else could I sell them?
Creative marketers are the best marketers.
Cheatsheets, guides, tutorials, case studies, printables, industry reports all work well.
Could you sell them an ebook? Sure, but ebooks are not as in vogue as they used to be. They are far more time-consuming to make than these other items.
However, if you want to make an ebook, here are directions for monetizing your knowledge.
Inbound Marketing Example
Look at an example of how this digital marketing strategy works:
Peter Nyiri wrote a blog post about problems people in our niche, blogging tips, have.
As he weaves a strong post about the problems bloggers have and describes the solutions, he takes readers down a funnel: he leads them to the solution to their problems so valuable they gladly pay for it.
Let's look at how Peter, a master marketer, conducts inbound marketing:
Here are excerpts from his post about 11 best blogging practices.
Step 1 in the Marketing Funnel: Describe a problem your readers have. Make them feel you understand them.
"Easy mode is over.

Over 200 million blogs are published every single day. More and more people are aware you can make money online; therefore, more and more people are competing for the same audience."
Step 2 in the Marketing Funnel: Tell your reader how to solve the problem.
"Concentrate on one thing and sell it to everyone by ranking on top and being an authority…

Target long-tail keywords to improve SEO and build authority."
Step 3 in the Marketing Funnel: Market to your readers.
Sell them something that will solve the problem in the event the information in the article isn't enough.
"Blogging Like A Pro will show you how to build more authority. (You can read the first 3 lessons.)"
Did you notice how Peter seamlessly took his readers down the marketing funnel and seamlessly, without sounding salesy or pitchy, marketed to them?
Mostly Blogging Academy will show you how to market to your readers if you need additional help.
Did you see what I just did? B2C Content Marketing is easy!
[More sales funnel examples and information about B2C Content Marketing can be
found here
.]
Outbound Marketing
Hack 3: Market away from your website.
Outbound marketing is marketing off your site. In other words, you go out of your site, hence the name. This is when you go on to other websites to market.
To me, outbound marketing is synonymous with social media marketing. This is a digital marketing strategy that takes me to social media sites to market.
I enjoy social media, so I find this type of digital marketing strategy fun.
Social Media Marketing Examples
Here are four social media marketing examples:
Twitter
At one time, my blogging tips ebook was my pinned tweet at Twitter. It sat on top of my profile so anyone who came to my account could see it.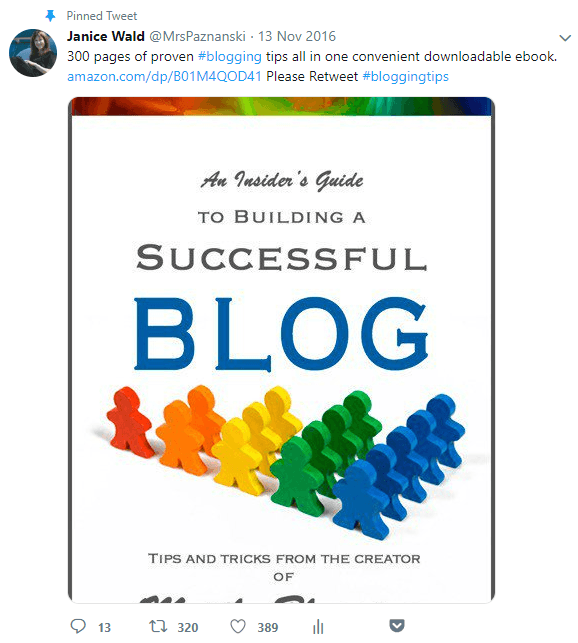 Now, my Instagram tips book sits on top of my Twitter profile.
Instagram
Instagram really is a marketer's playground.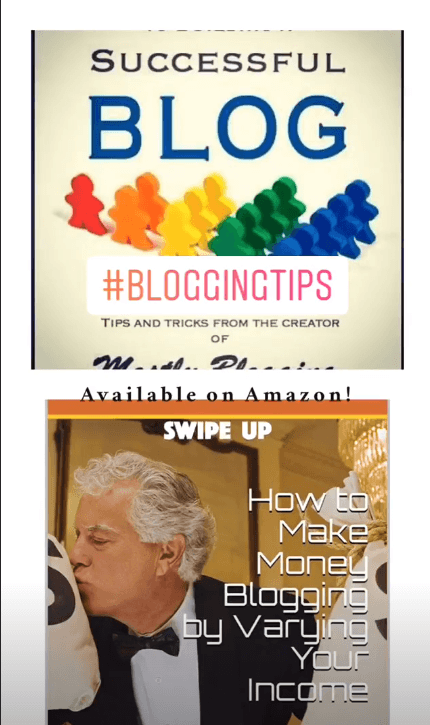 One of my Instagram tips and tricks shows how you can sell two products in one Instagram Story without spending a cent on advertising.
Just using one collage template from the Unfold app, I inserted two book covers. With my Swipe Up link, I was able to take Instagrammers where they could purchase: straight to Amazon.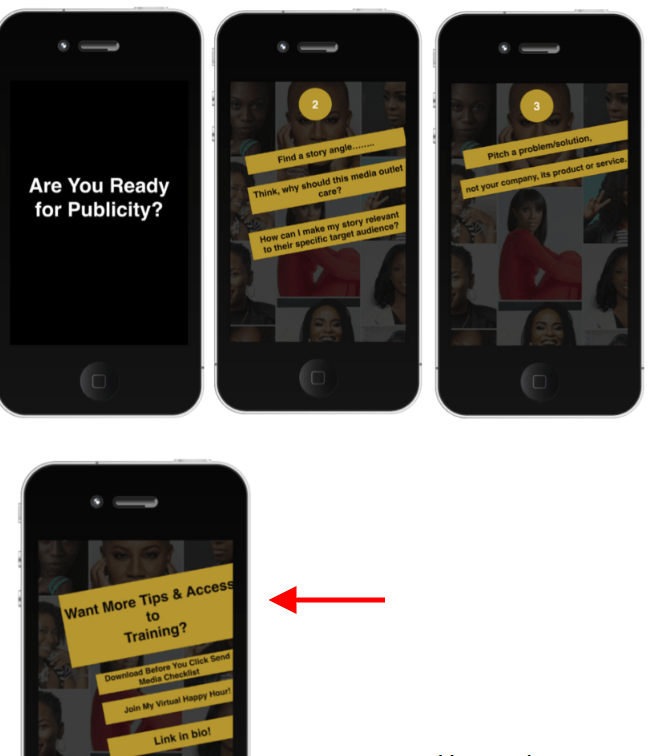 This example is courtesy of Kandia Johnson.
Notice how she uses four Instagram Stories to take people down the marketing funnel.
In Story 1 she hooks her reader. In Stories 2 and 3 she solves people's problems for them. In Story 4 she markets to her social media followers.
Facebook
Easy!
Start a Facebook group. Ask people in the group what they need.
You can do this through polls. I take polls all the time on Facebook.
Or, you can simply ask people to respond in the comments section what would make their journey easier.
Then, sell it to them.
Here are instructions for starting a Facebook group:


You will be able to name your group and invite people.
For more information on this digital marketing strategy and more social media marketing examples, click here.
Wrapping Up: The Difference Between Inbound and Outbound Marketing
Takeaways
This post explaining the difference between inbound and outbound marketing gave you two plans: A content marketing plan and a social media marketing plan.
Many bloggers are afraid to market to their readers for fear they sound spammy. They don't want to appear pushy out of fear they will offend and lose their readers.
I don't think these social media marketing examples seem spammy. What do you think?
Do you know any additional differences between inbound and outbound? I look forward to your views in the comments section.
Readers, please share so people learn the difference between inbound and outbound marketing and can implement these inbound and outbound sales tips in order to make money in 2020 and beyond.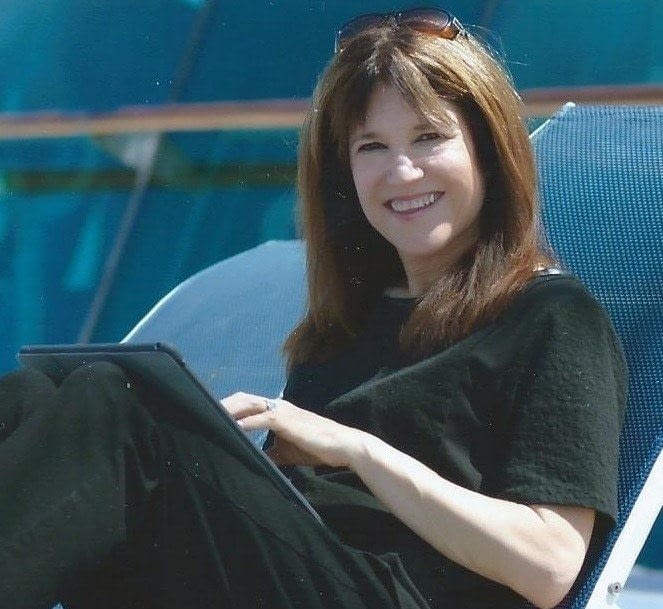 Janice Wald is the founder of MostlyBlogging.com. She is an ebook author, blogger, blogging coach, blogging judge, freelance writer, and speaker. She was nominated as the 2021 and 2019 Best Internet Marketer by the Infinity Blog Awards and in 2017 as the Most Informative Blogger by the London Bloggers Bash. She's been featured on Small Business Trends, the Huffington Post, and Lifehack.