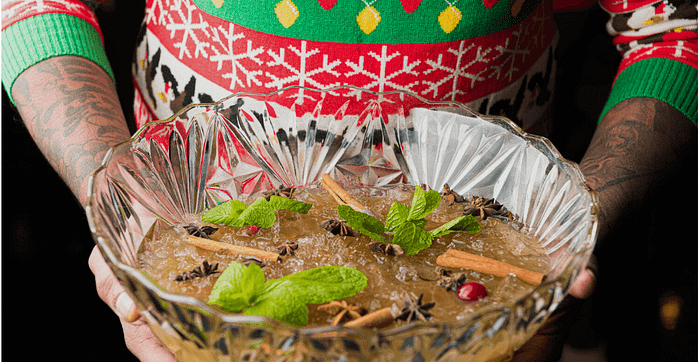 Welcome to Our Deck the Halls Party!
I was quite torn over which theme to use for today's blog party, World Choral Day or a Deck the Halls theme.
World Choral Day
Have you hear of World Choral Day?
World Choral Day is celebrated annually on the second Sunday in December.
Choral groups around the world raise their voices in song on World Choral Day. This international event strives to remove down barriers and open communication through music.
This theme of international unity seemed appealing for a networking event with bloggers from all over the world.
Deck the Halls
This theme is reminiscent of the famous holiday song, "Deck the Halls."
According to sources, Deck the Halls Weekend occurred last weekend from December 6 to December 8.
There is also a Deck the Halls Ball that takes place in mid-December.
Since I was indecisive about which theme to choose, I asked the blogging community on Instagram to help me.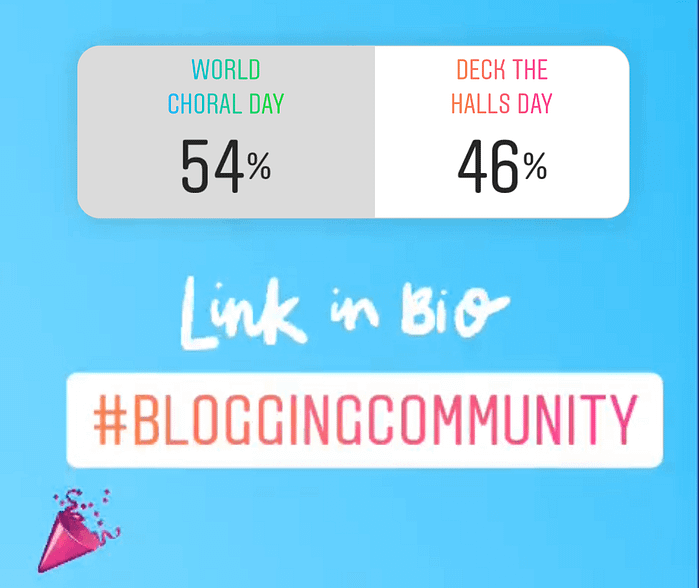 I used the poll you see in the image.
Although the Instagrammers voted for World Choral Day by a narrow margin, I chose the holiday theme of Deck the Halls.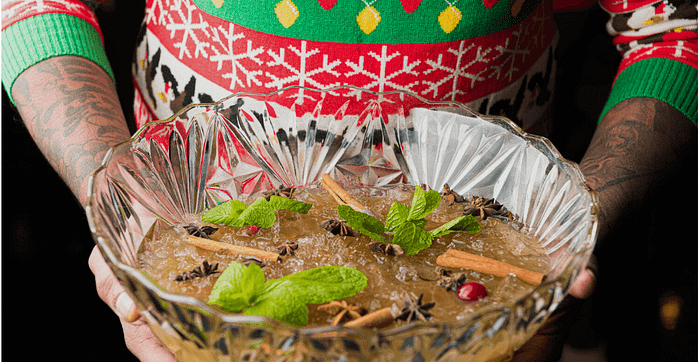 At today's blog party, we are having holiday-themed drinks since that is what the Deck the Halls Bar in San Francisco serves.
You are all welcome to celebrate.
In the comments section, you are encouraged to self-promote.
Introduce your blog to the other guests at the party.
Tell the readers about your blog, and post a link to your favorite post, a recent post, your About page, your blog link, or anything you like.
In keeping with our Deck the Halls theme, feel free to promote your holiday-themed posts.
Don't mistakenly think you need to celebrate Christmas to attend our Deck the Halls party.
The Deck the Halls bar celebrates Hanukkah as well as Christmas, so any holiday-related posts are welcome.
All bloggers are welcome regardless of what you celebrate, of course.
If you are not already following Mostly Blogging, I like new subscribers too.
Note: At other blog parties, guests are encouraged to return and leave different links to articles in different comment boxes. You are welcome to return as often as you like and leave links.
I am hoping others will be able to find new blogs to read and new bloggers to connect with.
Guests, if you think others would enjoy the networking opportunities at our blog party, please share on your social media and blogs. The more guests at the party, the more networking opportunities for all of us.
Indian Independence Day Blog Party