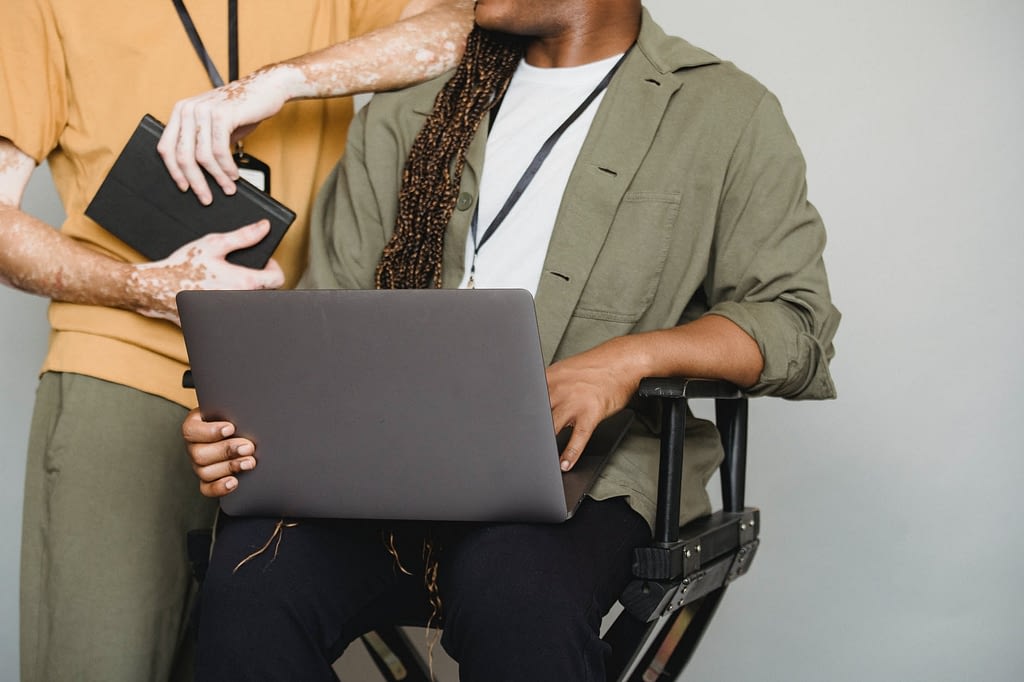 Are you interested in day jobs for writers?
Blogging gives you many advantages over job applicants.
Once you land a job, being a blogger gives you an edge at the firm over your colleagues.
By reading this post, you will learn three ways blogging can help you land one of the best day jobs for writers. You will also learn why you're an asset to an employer as a blogger and how blogging skills make you a better job candidate.
How Blogging Can Support Your Career
Blogging is a great hobby for those who love to get their thoughts down in writing.
For many, however, that's all it ever is – a time-consuming hobby that serves more of a therapeutic purpose than anything.
That being said, bloggers nowadays are waking up because blogging can be a source of income if it delivers enough value to those reading it.
There are many different ways to make money through blogging, from affiliate blogs to paid content writing; but blogging can also be a powerful tool that can enhance your career and drive your personal growth to new levels.
There are several different ways that blogging can provide day jobs for writers.
Take a look at the following information about day jobs for writers and see if any of them unlock the potential for blogging to change your life.
How to Use Blogging to Land One of the Best Day Jobs for Writers
The Passion-Project Blogger
Before monetization, old-school internet blogs tended to come in two forms: a digital public diary or a space for people to write about their deepest passions.
Those blogging about their deepest passions built the foundation of the internet; they shared their incredibly niche knowledge, provided value for many inquisitive people, and built followings from people who were also interested in their niche.
The passion-project blogger still has a place on the internet nowadays, even if they don't monetize their blog via affiliate marketing or link-building.
Those who have a passion blog are demonstrating their in-depth understanding of their niche, as well as their obvious enthusiasm.
Although it takes a lot of time to do, it amounts to pages and pages of evidence that they know their salt about their chosen subject.
It makes applying for day jobs for writers and furthering their career much easier, as their employer will be able to read through their blog and see how applicable they are.
Specialized knowledge in almost any niche can be highly valuable to an employer somewhere, so these passion-project bloggers are making a smart decision should they choose to work in the field of their interest.
Supplementing Further Education
There are two significant ways that blogging can help your further education efforts, which will help your career:
Bloggers can make good money, and writing content for a blog is a popular and flexible part-time job. With the skills you get by blogging, you can more easily apply for and land day jobs for writers.
Many people can use this part-time work to help fund their education, which can open many doors in the future.
Many courses can be done completely online, which means that bloggers can have an incredibly flexible life (one that's full of typing).
If you want to do further education while you blog, the best online programs for future earning potential are accounting, business, and computer science. The best program to further a career is computer science, as data scientists are ranked as the #1 job in the US.
You can do an online MS in computer science in just 15 weeks, which means that you can make a great leap in your career in a very short time.
The other way that blogging supplements further education is by facilitating learning.
Did you know that you remember much more when you write it down? The more you engage with something you're learning, the more you remember, and the easier studying becomes.
That means that if you study something you love and blog about what you learn, you will naturally retain more information and get much more out of your course.
If you can also make money from blogging about the subject you're studying, you are effectively getting paid to revise! It makes complete sense for all students to blog.
Becoming an Expert in Other People's Eyes
If you blog for a long time, you will start to build traction (if you're doing everything right and bringing value to your readers). You will be learning a lot and become an expert in your chosen blogging niche.
When you do this, and your blogs get picked up by the online community, who find it useful or interesting, you increase your chances of getting noticed by decision-makers.
People are always looking for experts to solve some problem, so the more traction you have, the more likely it is that you get approached by head-hunters or even business executives who operate in your field and want some help solving a problem.
If you have enough traction, you could even approach them to offer your expertise.
Companies worldwide pay close to a quarter of a trillion dollars every year to consult with experts.
By becoming an expert in other people's eyes, you become a very valuable person because you hold the solution to somebody's problem, no matter how niche your knowledge is.
Acquiring New Skills
When you learn new skills and demonstrate your knowledge of those skills, you add value to your employer's eyes.
Being proficient in an extra skill or two can only further your career, as it broadens the scope of your applications, or, if you already have a job, increases the utility of you as an employee.
Some of the new skills that blogging can teach include:
Writing (obvious but incredibly useful to employers)
Search Engine Optimization: very handy for any employer who has a website, which, in 2020, is the vast majority. When you're a blogger, you will have to learn the basics of SEO (whether that's the importance of keywords, backlinking, or technical SEO).
Web Analytics: to improve their blogs, bloggers need to collect data about their site, analyze it, and make decisions based on what it's telling them. That might be to focus more on certain subjects or technical changes (even color changes can make a difference). In a world where big data is the new oil, and data science is the most desired job in America, these analytical skills won't go unnoticed.
Technical Skills – even if you aren't building your site yourself, knowing how to use a CMS system is still a valuable skill that you can bring to many small businesses who aren't too comfortable online but want to increase their digital presence. 
Day Jobs for Writers FAQ
Yes. Most authors have day jobs since they don't make enough as writers. However, there are many day jobs for writers that supplement their income.
What are the best jobs for writers?
The best jobs for writers enable them to use their blogging skills. For instance, writing and SEO skills make bloggers valuable to employers since not everyone on staff has those skills.
Wrapping Up: Day Jobs for Writers
Takeaways:
You get skills by blogging.
You can use those blogging skills to gain an advantage over other applicants when you apply for day jobs for writers.
You can use those blogging skills to be a more valuable asset to your employer than your colleagues who don't have blogging skills.
Readers, please share so bloggers learn about the best day jobs for writers.
Do you know any advantages bloggers have over other job candidates? I look forward to your comments in the comments section about the best day jobs for writers.
This post was contributed and made possible by the support of our readers.