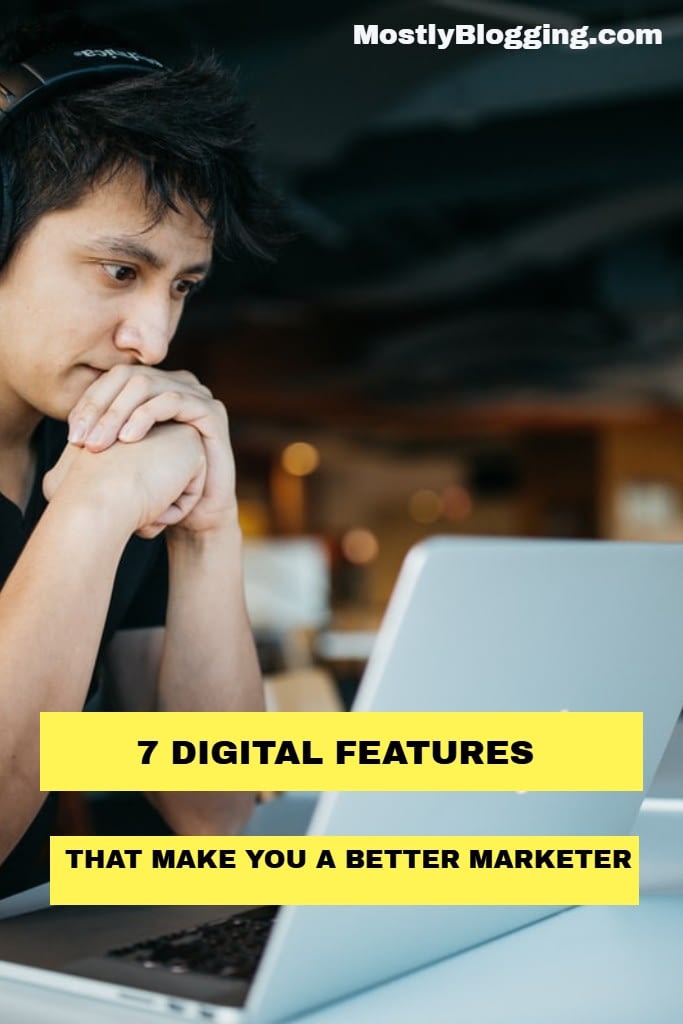 Are you here for information about DAM Marketing?
What is DAM Marketing?
DAM stands for "Digital Asset Management."
In order to effectively marketing your business, you need to manage your digital assets.
This post explains basic DAM marketing tips: How to manage the digital features of your company so you can effectively market your business.
By reading this post, you discover 7 digital aspects of your business you need to take care of in order to be successful at DAM marketing. This guide also shares software that helps you manage your digital assets.
Let's begin learning what is entailed in DAM marketing.
Considering a SaaS Startup? The 7 Keys of Enterprise-Grade Security for Your Digital Assets
As the software-as-a-service model continues to expand, the need for adequate security measures becomes more empathic than ever. The term "enterprise-grade" is thrown around often in startup spaces, sometimes incorrectly.
Proper enterprise-grade security considers every aspect of your SaaS company, from IT on a granular level to company-wide policies and more.
Here are the seven keys to maintaining enterprise-grade security for the digital assets of your SaaS operation, necessary for effective DAM Marketing.
Physical security
Even though your company's services are entirely virtual, ultimately, a significant element of adequate security depends on the physical safeguarding of the servers you use. Choose dedicated servers housed in a guarded facility that limits employee access. Additionally, the servers should have reliable power with redundant connections and generator backup.
Startups should also consider Linux-based enterprise servers like these, which offer flexible scalability, optimization for the Internet of Things, and ARM-enabled, enterprise-grade security mechanisms. An advanced RISM machine (ARM) server uses hundreds of low-level processors to deliver more power using less energy than the x86-class processors traditionally used in servers. Using top-of-the-line server architecture can help minimize your downtime and your data's vulnerability to attack.
Monitor employee accounts
Overly lax employee access can act as holes in your startup ship. Keep track of which users can access what information and ensure that your privacy settings are adjusted accordingly. While this might seem simple, it's easily overlooked, especially in the early days of a fast-growing SaaS startup.
Many data breaches occur through real but inactive user accounts. Employees resign or are let go, but their user accounts remain in the system. Vengeful ex-employees or malicious third parties can then access these forgotten accounts, where they can steal data or worse.
IT policies should require deactivation for employees who leave the organization or even take an extended leave of absence. You never want user accounts to sit idly for long periods.
Global compliance
As part of the SaaS business model, you'll typically acquire or process a substantial amount of data about your customers, including potentially sensitive business information, private medical records, and more. That means you'll be legally required to follow guidelines outlined by laws like HIPAA, the GDPR, and more. (For instance, even if your company doesn't provide medical services directly, you could still be considered "business associates" under HIPAA regulations.)
You'll need to implement data management tools to comply with all relevant regulations. Your customers could be worldwide with an internet-based service, meaning state, national, and even international laws might apply.
At the enterprise level, you don't just need to adhere to current regulations. You'll also need to understand the changing regulatory landscape so that you can anticipate any related system adjustments. By taking a proactive approach to data security regulation, you'll prevent unwanted system downtime and accidental non-compliance.
Company-wide security training
IT policies must apply to all levels of the organization, from the general office staff to the C-suite. Everyone should have a thorough understanding of how they can – and cannot – use company resources. Additionally, the consequences for breaking protocols should be both clear and uniformly applied.
While updating policies is a crucial aspect of your company's overall security practices, you want to roll out any updates in a way employees can understand. One standard solution is to test new security protocols on a small group of employees before going company-wide. This focus group method allows you to identify any potential implementation issues or workflow disruptions before they reach a global scale.
Additionally, make sure to test all the ways employees can access company systems. Security policies should take into account employees who work remotely and use their own devices.
Identify vulnerabilities
Don't wait for a third party to discover a vulnerability in your system. Your IT security team should continuously target and test your SaaS startup for weaknesses. You want to implement methods of checking security across the entire network, including all branches.
As part of this routine, you'll need to deploy security patches. For best results, try to set up a consistent deployment schedule resulting in the least disruption possible. Plus, updating patches on a set schedule helps your security team from becoming lax.
Third-party audits are also worthwhile. Professional eyes provide a fresh perspective, identifying issues that your in-house team might not know about. During the beginning stages of your startup, try to schedule a third-party security audit at least once a year.
Asset Prioritization
One of the most fundamental mistakes many organizations make is considering cybersecurity solely an IT issue. Truthfully, vulnerabilities affect the entire SaaS.
One of the most critical components in enterprise-grade security is creating a hierarchy of asset protection. First, you'll need to identify all essential data and assets. Then, you'll need to identify all the potential risks. These at-risk assets vary by company but could include customer data, proprietary information, and more.
Finally, you'll compare the ranking of assets to the potential risk factors to determine a comprehensive security plan. The idea is to prioritize your response plans based on mitigating the most significant risks first.
Cost efficiency
It's rare to find a SaaS startup where budgetary concerns aren't an ever-present issue. Fortunately, enterprise-grade security relies more on efficiency and flexibility than a high degree of spending power. Implementing a multi-faceted approach is the best way to manage your financial resources.
For example, you'll need reliable backup systems for all aspects of your files. However, your backup system can do more than copy data. You can also use the same system for maintaining archives, governing data, and migrating your operating system.
Not only does this approach streamline operations, but it also reduces your company's Total Cost of Ownership. Your TCO is the price of an asset plus its operational costs. When you use one service that takes care of multiple needs, you're both saving money upfront and over time.
More About DAM Marketing
This guide to DAM marketing explained seven ways to protect your digital assets.
By protecting your digital assets, you are free to create marketing materials.
In fact, in a whitepaper, SAS.com explained,
"Digital asset management software helps companies systematize the creation and administration of marketing collateral, such as boilerplates, images, brochures, sales presentations, multimedia or Web content ."
As you see, according to the document, DAM marketing helps you be a more successful business person.
DAM Marketing Frequently Asked Questions
What does DAM stand for in digital?
DAM stands for Digital Asset Management. By managing the digital features of your company, you become a more effective marketer.
Wrap-Up: DAM Marketing
When launching your SaaS startup, you'll want to focus on enterprise-grade security from day one. Identify your company's most valuable digital assets, and then continuously identify and patch any system vulnerabilities. By implementing enterprise-grade security, you'll protect your employees, customers, and business and be more successful at DAM marketing.
Readers, please share so entrepreneurs discover the need to take care of the digital assets explained in this post so they can be better at DAM marketing.
Related Reading
If you are interested in DAM marketing, you might be interested in this Mostly Blogging post about SCO marketing.
This post was contributed and made possible by the support of our readers.