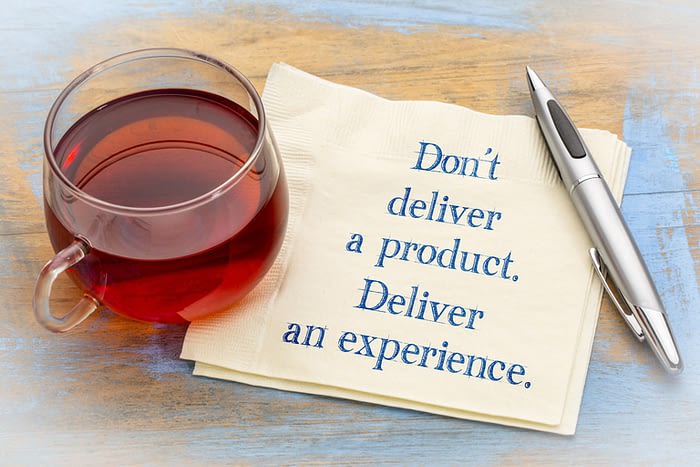 Customer value and satisfaction are pivotal in order to acquire new customers and retain customers you already have.
This guide shares how to improve the customer journey in order to keep customers and reduce the drop-off rate.
By the time you are done reading this post, you'll be able to analyze the customer journey, optimize the customer journey, and provide customer value and satisfaction.
Keep more customers and have a more profitable 2021.
Let's get started learning how to boost customer value and satisfaction.
Do you know what "customer churn" means?
"Customer churn" refers to a drop-off rate.
This guide shares how to increase customer value and satisfaction in order to decrease the customer churn rate.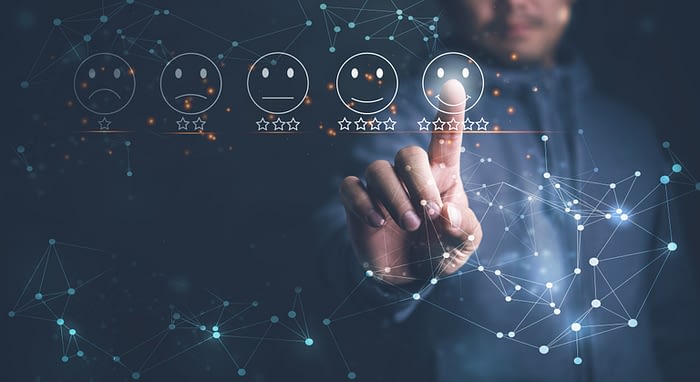 3 Reasons It Is Important To Monitor Customer Experience Online
Every business needs to build a good reputation since it will affect how their audience will perceive them.
Do so by ensuring that your customers have a delightful experience throughout their buying journey. This impression is better known as customer experience, which can make or break your brand.
If your clients have an excellent customer experience, you can expect them to patronize your brand, and they'll surely pay for your products or services again. On the other hand, a negative customer experience will decrease your chances of retaining them as paying clients. That's why it's vital to regularly monitor customer experience online using various software or analytics tools.
If you're still wondering why monitoring customer experience is vital, here are some reasons to motivate you:
To Improve Customer Experience
When you regularly monitor your customers' experiences, you can definitely improve them. Without proper monitoring and analysis, you wouldn't have a basis on what areas to change, develop, or upgrade. But, when you do monitor, you won't have to spend time and money improving something your business might not need.
You can use different user and web analytics tools to collect and evaluate your business's website, applications, and other online platforms you use. For instance, you can use call center analytics to track different communication platforms that customers use to interact with you. By doing so, you can reduce complaints of customers about not being able to reach you.
What's more advantageous with such analytics tools is that they have omnichannel customer experience software to have all your clients' data in one place. As a result, you can easily monitor the customer experience without opening many dashboards.
To Increase Revenue
When you monitor customer experience, you can provide scorecards to your customers so they can give you an assessment of their buying journey. That way, you can gather essential customer experience metrics to gauge how their buying journey affects your sales.
Here are sample customer experience metrics you can gather to increase your sales:
Customer Value and Satisfaction (CSAT)
This metric can show you how satisfied your customers are with your services or products.
In here, you'll be using questions like, "How would you rate your overall satisfaction with the delivery of your product?" By knowing your customers' ratings on such, you can have a baseline on how well your services are doing.
If you have a low overall rating, you may follow-up with customers and ask why they gave low scores.
That way, you'll know which areas to improve on so the next customers won't experience the same; thus, satisfying them. As a result, these satisfied customers may avail of your products again, so you may expect an increase in sales.
Net Promoter Score (NPS)
As the name suggests, this metric allows you to know which customers are likely to promote your products or services to other people.
If they rate the survey with a desirable rating, it means they've had a satisfactory buying journey. This means you can increase your chances of getting more customers based on your previous clients' promotions.
As they say, people are more likely to purchase a product if previous clients recommend it.
Social Media Monitoring
By monitoring social media metrics, you know what problems to resolve so you can prevent a decrease in your sales. Especially if your clients mention your brand in their social media posts, it should be good to invite more buying clients.
Customer Churn
This metric allows you to evaluate why your customers stop buying or using your products.
When you know why they leave, you can improve certain areas so you can retain future customers. Retaining customers can give you more sales because you can decrease the costs of getting new customers, which is more expensive and time-consuming.
To Reduce Costs
As mentioned, you can reduce customer churn via monitoring the customer experience.
Most business owners know that acquiring a new customer is more costly than keeping existing ones.
That's why it's best to create metrics that will enhance your company's platform in retaining customers.
If you give the best customer experience, you can expect that your customers will become repeat customers. Even if your products become a bit pricier, they already know the quality service you offer, so they're more likely to stick with your brand.
Sometimes, even companies offering incredible products lose valued customers because of poor customer experience. That's why you should reduce customer churn as much as possible.
When you do, you can save costs on the following when acquiring new clients:
Events – Marketing event is a great way to acquire regular customers, but it can cost you thousands, if not hundreds, of dollars to run such an event. From audio equipment, stage, lighting, foods and drinks, to hiring a team, you will definitely spend money.
Marketing – Other types of marketing involve inbound and outbound marketing, which is not free. Inbound marketing strategies, like creating blog posts, email marketing, and search engine optimization, are ways to generate new customers; you need to spend money on such as well. What's more, outbound marketing is more costly since you need to pay for tools and ads. It's because it involves cold calling, direct mail, and paid ads so that you can attract possible customers.
Website – Since your business website significantly impacts your clients' buying journey, you need to ensure that it runs well. That means regular website maintenance, which is not also free.
These are just some costs you need to spend on when targeting new customers. But, if you can retain more customers, then you can reduce these costs.
Conclusion: Customer Value and Satisfaction
Monitoring customer experience is one of the best ways to grow your business. With such, you'll know which areas to improve on, issues to resolve, and strategies to apply.
You can also increase your revenue if you address such problems because your customers will get a better customer experience. They can even promote your brand if they've been delighted throughout their buying journey. As a result, you can decrease costs of acquiring new customers.
Takeaways:
This post shared three reasons monitoring customer experience online is important:
Improve Customer Value and Satisfaction
Improve Revenue
Decrease Costs
In addition, this guide explained the importance of the customer experience. Also, this article reported that keeping clients will cost you less money than reducing customer drop-off.
Readers, please share so other entrepreneurs learn how to boost customer value and satisfaction in order to keep more customers this year.
Do you have any suggestions for increasing customer value and satisfaction? I look forward to your views in the comment section.
Author: Robin Hayes
Robin Hayes is a full-time blogger who regularly writes and publishes content about business and technology. Robin also works with other influencers in these industries to submit guest posts.
This post was made possible by the support of our readers.