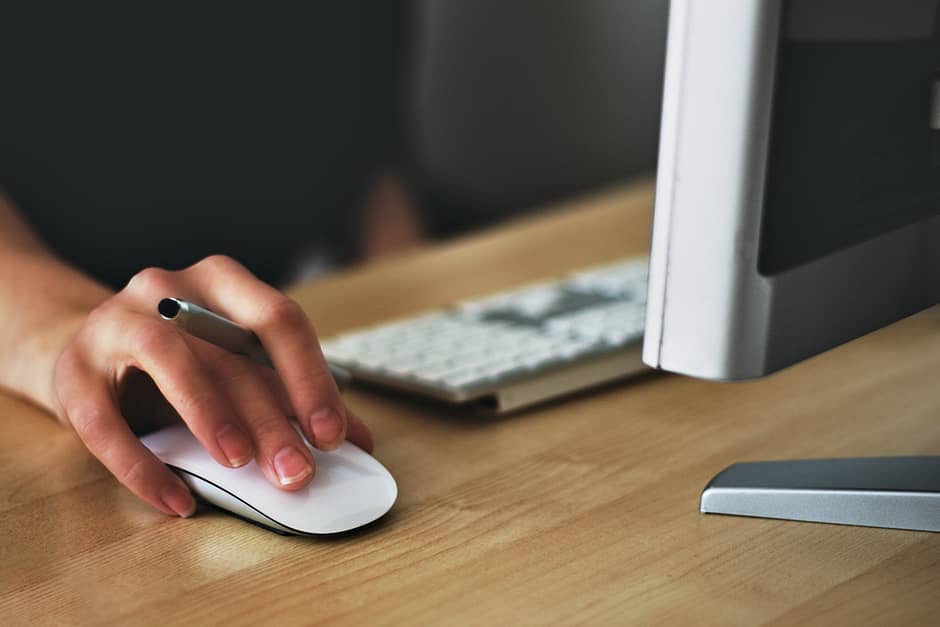 You need a CTR Calculator.
Do you wonder why?
Do you want to avoid disappointment?
Do you want to alleviate low traffic?
Do you want to get rid of the sound of silence when no one reads your posts?
Did you know that there was a CTR calculator?
Many types of helpful marketing calculators exist:
There are calculators for readability.
There are calculators for Instagram engagement.
There are CTR calculators that compute your blog post's Click-Through Rates.
These are just a few of the different functions calculators have.
This guide explains how to use a CTR calculator to compute your blog post articles' open rates.
By the time you're done reading this post, you'll know why you need a CTR calculator, how to use one, and how to boost your Click-Through Rates.
It gets better: The CTR calculator is free which makes these free strategies.
Let's get started.
What is a Click Through Rate?
According to Google, Click Through Rate is a ratio showing you how often people click on your content.
Your post's CTR rate is the number of impressions divided by the number of clicks your post received.
You can use the results to see how well your keywords are doing. You want the number to be high. The higher the number, the better your content does.
Click Through Rate in SEO may vary from Click Through Rate in advertising. This guide offers strategies for improving your Click Through Rate as it pertains to SEO.
Why You Need a CTR Calculator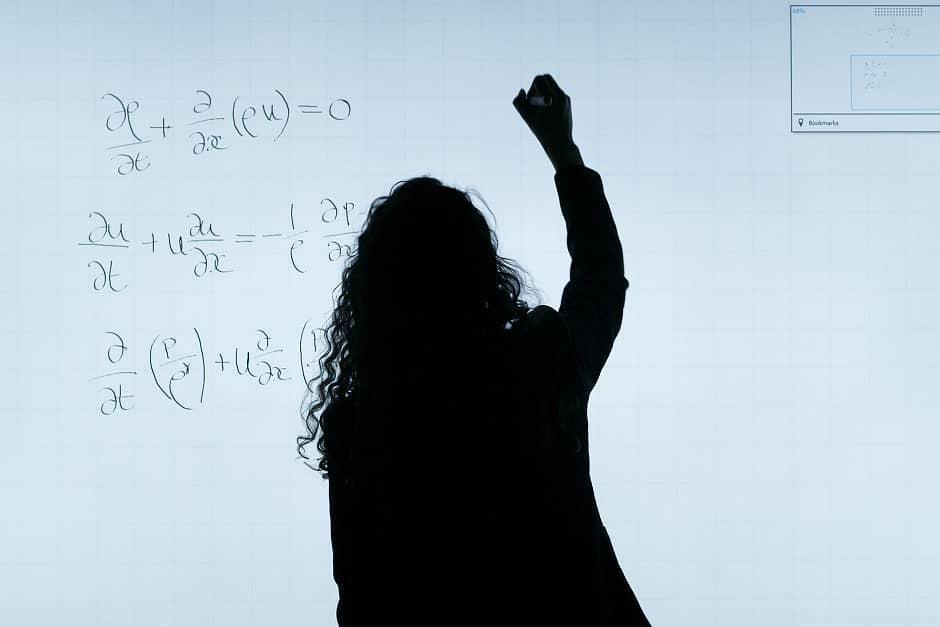 There are seven reasons you might need a CTR calculator:
Boost ROI
First, there are 500 million blogs on the internet. Competition gets fiercer all the time. To be competitive in Google's Search Engine Results Pages, you need to know which pages you should update. The CTR Calculator gives you this insight.
Unless you know what's working, you are wasting your time. Boost your ROI by knowing which keywords send you traffic.
Feed Your Curiosity
Also, you work so hard on your posts. Don't you want to know which posts have the best metrics? I was surprised when I used the CTR calculator.
Make Money
In addition, if you make sales, you need to know which posts do better than others. You can't sell if people don't click your link.
This way, you can make your worst performing posts like your best performing posts when you update your content. You can also make more posts like your best performers.
Conduct Competitive Research
Next, you can use the Click Through Rate calculator to conduct competitive analysis. Have you ever wonder how your open rates compare to other bloggers in general or other content creators in your niche? End the blogging envy. Use these Click Through Rate calculator tools to find out.
End the Guesswork
Most importantly, using the Click Through Rate Calculator, you can see objective, measurable results for your SEO efforts.
In the image, the woman is calculating on a whiteboard. Manual calculations are laborious and could be inaccurate.
Manual calculations are also time-consuming. Using the CTR Calculator is quick.
There is no need to guess. The CTR Calculator is free and ends the guesswork.
You could have financial opportunities that ride on whether you have an impressive and accurate click through rate. If your CTR is inaccurate, you'll lose credibility along with the chance for business.
Brands need to know your Click Through Rate.
I recently had a brand write to me. They had a client interested in sponsoring posts on my site. Exciting!
They wanted to know the Click Through Rate of one of my Instagram posts. After sharing it, I told them I had a different Instagram post their client might prefer with a much higher Click Through Rate.
Reporters need to know your Click Through Rate.
Recently, I pitched a HARO (Help a Reporter Out) reporter. He was doing an article on which posts had the highest CTR and why I thought so.
I was torn between two. I wanted to submit my post about third-party unfollow apps since I am proud of the post. I capitalized on timing to "scoop a story."
However, my WordPress dashboard indicated another post about the Renderforest video maker might have a higher click-through rate. After using the CTR Calculator, I realized Renderforest did, after all, have a higher CTR.
The brand accepted my pitch and linked to my Renderforest post which helped my SEO.
As you can see, using the CTR Calculator takes the subjectivity away and offers you an objective metric. As a result of my experience using the CTR Calculator, both my branding and SEO got a boost.
How to Use the CTR Calculator
Step 1:
Go to https://www.webfx.com/tools/ctr-calculator/.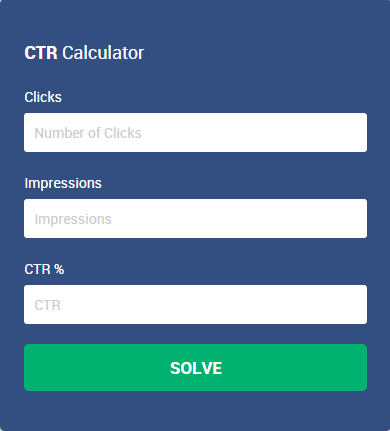 Step 2:
Go to Google Search Console. Click Search Results and the Plus + Sign.
Click Pages and Paste the URL of the post you want to use in the CTR Calculator.
You'll see the metrics you need to plug into the calculator.
Other Choices for a CTR Calculator
Plugins
Formidable Forms calculator plugin allows you to create an ROI Calculator Form Template for a WordPress website.
The problem with plugins is they tend to slow down your site.
Google Search Console
Go to Google Search Console.

Click + New/Page. Paste your URL where directed.

You will see your average CTR over a three-month period. If you want to see more up-to-date metrics, change the Date dropdown They range from the most recent date or sixteen months.
When I entered the metrics for my unfollow apps post into the WebFX CTR Calculator, the results varied from Google Search Console.
Which is more accurate? The CTR Calculator is more accurate than Google Search Console since it's accurate the moment you check the Click Through Rate while Google Search Console scans your blog every 10 hours. Therefore, WebFX gives you a more up-to-date metric.
What is a Good Click Through Rate?
In the above screenshot, did you notice my post's Click-Through Rate was 2.9%? Is that good or bad?
Click-Through Rates vary per industry. However, according to the WebFX website, the average CTR is 1.9%.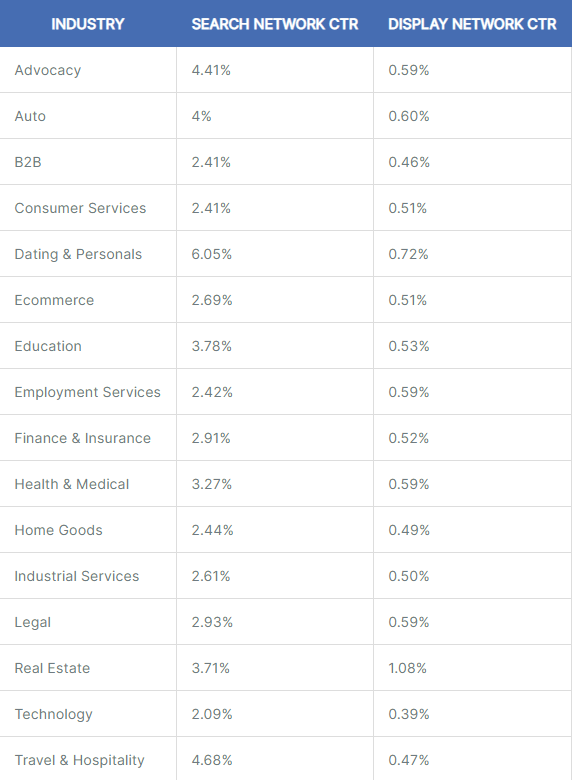 This chart from WebFX shows how CTR rates vary depending on the content niche.
What Should You Do to Improve the Post's Click Through Rate?
Update the post with new content.
Add images.
Put brackets or other unusual characters in the headline.
Put a number in the headline.
Put the year in the headline.
Put your post with the URL in your sidebar: This tells Google your post is important.
Retweet on Twitter.
Add new keywords. These could be keywords receiving impressions but not clicks at Google Search Console.
Change your meta description. For instance, add words like "free" and "guide."
CTR Calculator: FAQ
How do you calculate CTR?
You divide the number of impressions your post received by the number of clicks.
What is a good CTR?
Click through rates vary depending on the content niche. However, 1.9% is considered the average CTR.
Is high CTR good or bad?
You want to strive for a high CTR.
Wrapping Up: CTR Calculator
In closing, the days of wondering if your blog is performing well are over. Now you can know for sure with a Click Through Rate calculator.
This post offered 7 reasons you need a Click Through Rate Calculator and 9 ways to boost your CTR if your open rates fall below your niche's standards.
Takeaways:
You need a CTR Calculator to make sure your posts are generating a strong Return on Your Time Invested. You might also need your Click Through Rate for brands.
This post showed there are several ways to get your post's CTR including a free CTR Calculator.
Readers, please share so other bloggers and content marketers discover the CTR Calculator and how to use it as well as their choices for determining their Click Through Rate.
I look forward to your views in the comments section. Do you know any additional ways to determine your CTR? Can you suggest other situations where you might need a CTR Calculator?

Janice Wald is the founder of MostlyBlogging.com and co-founder of the Mostly Blogging Academy. She is an ebook author, blogger, blogging coach, blogging judge, freelance writer, and speaker. She won the Best Internet Marketer Award and the Best Blogger Award at the 2021 Infinity Blog Awards. Wald was also nominated as 2019 Best Internet Marketer by the Infinity Blog Awards and in 2017 as the Most Informative Blogger by the London Bloggers Bash. She's been featured on Small Business Trends, the Huffington Post, and Lifehack.