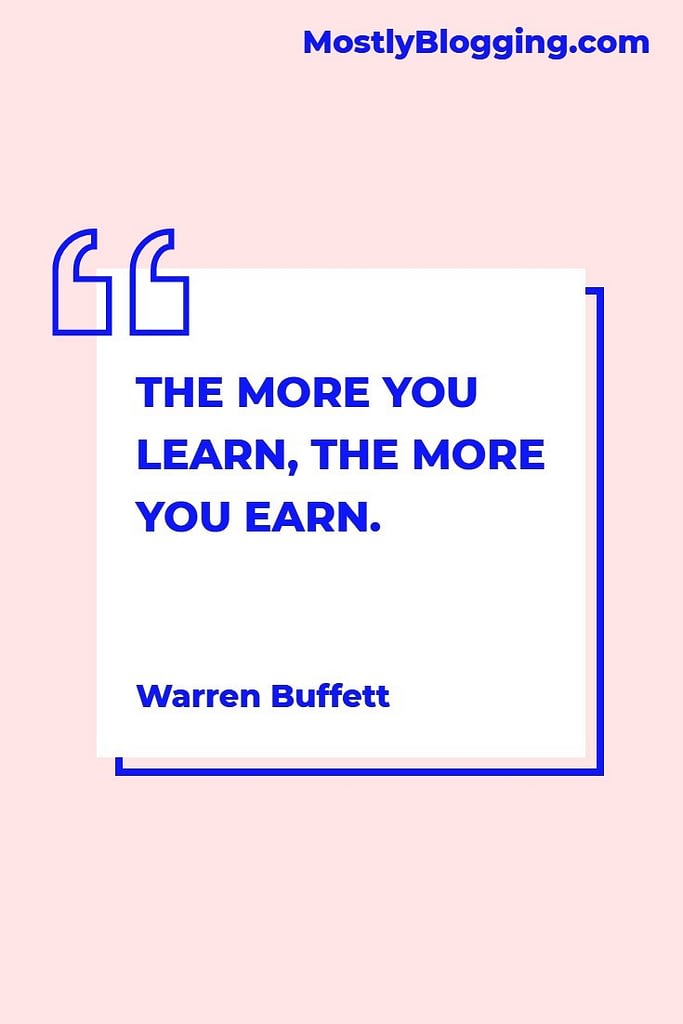 Are you familiar with crowdlending?
Perhaps you want to pursue crowdlending as a way to make money through investments.
This guide explains the concept of crowdlending, also called "crowdfunding."
When you engage in crowdlending, you can make money as a lender or get a loan as a borrower.
A third party, a crowdlending party, matches up the investor and borrower.
Let's learn how bloggers can benefit from learning about crowdlending and P2P (Peer to Peer) global investments.
Ultimate P2P Investing Guide 2021 for Bloggers – Everything You Need to Know
Investment is a skill. And one can learn, master, and monetize a skill set.
Warren Buffett, one of the most successful investors of our time, has said, "The more you learn, the more you earn."
"The more you learn, the more you earn."
So, for learning and mastering investment skills, one should keep looking for prominent investment options.
Stocks and mutual funds are effective investment options. People also recommend investing in cryptocurrency. But whether it is a good investment option or not is a debatable topic. 
Speaking of learning and looking for different investment types, P2P investment is also a good one.
As bloggers, you can invest your affiliate and AdSense earnings in P2P investing. You can create a money-making mechanism on auto-pilot.
Online P2P investment is unorthodox, authentic, and scalable.
Please note that P2P investment is good for side income. It's a long-term activity, and it's not like day trading.
Bloggers live, breathe and thrive online.
But as they say, "Don't put your eggs in one basket," you must diversify your income streams without sticking only to blogging.
In this era, when the global economy has hard times, you cannot trust banks and financial institutions as investment channels.
The stock market has always been an unpredictable roller coaster ride. Plus, according to this data from Statista, global inflation is likely to go from 2.99% in 2020 to 3.29% in 2021. 
That's when P2P investment becomes a good option to diversify your cash usage.
Today, we will dive deep into P2P investments so you can make confident financial decisions and maximize returns. 
Before we dive deep into how to invest better in P2P, let's understand what is the P2P investment. 
What is Crowdlending?
Crowdlending is an online activity in which lenders invest in loans. The lenders are called funders or crowd funders. For this reason, another term for crowdlending is "crowdfunding."
P2P global investments is a type of crowdlending.
When investors engage in crowdlending, the money is leant through a note.
According to Hospitality Net, "Crowdlending platforms offer online alternative funding and investment opportunities to individuals, businesses and other entities from individual and institutional investors."
The crowdlending institution is a middle person, that connects the people trying to make P2P global investments with the people who need loans.
What are P2P Investments?
P2P is an abbreviation of peer-to-peer.
P2P investment means you lend your money to people who are looking for it.
It's like banks and finance companies approve loans to their customers. But in P2P, individuals and organizations lend money mostly through an online service.
An online service works as a mediator and ensures the safety of the funds and transactions so that both the parties get intended benefits from the collaboration.
Now, let's jump right into the tips for better investment decisions.
Choose a P2P Investment Platform
This is critical because you must ensure the safety of your funds.
A P2P platform gives you a channel to find borrowers. But most importantly, these platforms help you in case of disputes if required.
Before you finalize a platform, search online and read their reviews. (If you are a blogger, then I'm sure you would already assess the reviews before signing up.)
Make sure to complete all the steps and verify documents with the platform. Based on your geographical locations, you need to upload and verify different documents to prove your identity on the platform.
A P2P investment platform usually has two types of accounts.
Investor 
Borrower 
Some platforms also charge a refundable deposit fee.
P2P investor platforms like Swaper lets you create an investor account without any upfront charges.
Develop Your Financial Plan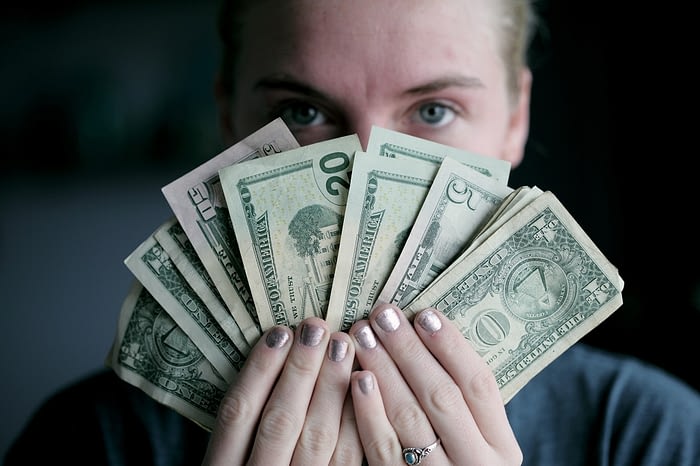 This is unarguably the foundational step of an investor's journey.
Define a few rules of your financial activities to strategize how you will invest. 
Why did you first get into P2P lending? 
How long do you envision investing for?
How quickly you might have to access your invested funds?
How much do you want to make?
What percentage of blog earnings will you invest in P2P lending?
Say you have a goal of on-boarding a few professional writers in your blogging team or build another affiliate blog from scratch to improve your portfolio.
In that case, you have to calculate all the expenditure upfront to be able to be in the position to invest without getting restless.
Answering the above questions will give you a lot of clarity.
Evaluate The Risk with P2P Investing
Let's face it – investment is risky; be it stocks, ETFs, mutual funds, or P2P.
As far as P2P is concerned, be ready that it's most likely to be all-digital.
Almost always, you won't meet the borrower face-to-face. The transactions will happen online, certainly through an online service.
Plus, the borrower does not have to put anything at stake for a guarantee.
Plus, in the times of pandemics, the global cashflow goes haphazard. COVID-19 will slash global output to $8.5 trillion over the next 24 months, notes the United Nations.
So, the borrowers are not able to pay the loan. Hence, keep the risk of the events in mind when you invest in P2P.
As a blogger, the money you are lending is your hard-earned cash from sleepless nights and marketing efforts. 
Therefore, read the platform's guidelines to ensure that your money is with the trusted sources.
Check if P2P Investment is Allowed in Your Country
As a blogger, the last thing you want is to unknowingly indulge in illegal matters that don't result in your favor. 
Most countries allow P2P lending under their legislation. But their regulations might differ from one another.
So, better you hire an accountant before starting P2P investments.
Maintain a Record of All Your Transactions
This tip is basic and paramount for all investment processes. It's rather a habit than a system.
Always keep a real-time check of all the lending and browning of the money through P2P.
For this, Google Sheets and Microsoft Excel are usual options. You can also use other finance tracking software like Personal Capital, Tiller Monkey, and Quicken.  
A blogger's earning usually depends on multiple channels. If you're one of those bloggers, then you need a system to keep track of all the cash-ins and outs for better funds management.
You Need to Manage Your Time Effectively
Bloggers usually have several tasks at a time on their plate. They have to look after SEO, schedule social media posts, run ads, assign topics to writers, etc. 
By the end of your usual workday, make sure you have adequate time to do P2P investment.
Of course, you won't need to look after your investment activities every day of your workweek.
But while interacting with borrowers and finalizing terms, you will need a fresh mind and enough time to close a deal.
So, manage your time while blogging to get enough energy and make better investment decisions. 
Lending Loop Review
Lending Loop, a Canadian-based company, is an example of a firm that works with P2P global investments.
The company allows investors to loan small businesses money.
Note: I have not personally used Lending Loop.
Conclusion: Crowdlending and P2P Global Investments
P2P investment is not for everyone. But if you can get acquainted with the ecosystem, you can dictate your terms and conditions and maximize your income.
Use these techniques when you make your first P2P investment.
Ensure that you have enough cash flow before investing in P2P.
As already discussed — just like other investment processes, P2P is also a long-term activity.
I'm excited to hear your feedback on P2P investing after reading this blog.
So, drop your views in the comments below. 
Crowdfunding FAQ
Is P2P Lending Crowdfunding?
Yes. A crowdfunding party matches the lender with the borrower.
What is the Best Peer to Peer Lending Company for Investors
Lending Loop is an example of a Peer to Peer Lending Company for investors. Since I have never used the firm, I don't know if it's the best.
Readers, please share so bloggers learn about crowdfunding and P2P global investments.
This post about P2P global investments as a form of crowdlending was contributed, reflects the views of the author, and made possible by the support of our readers.