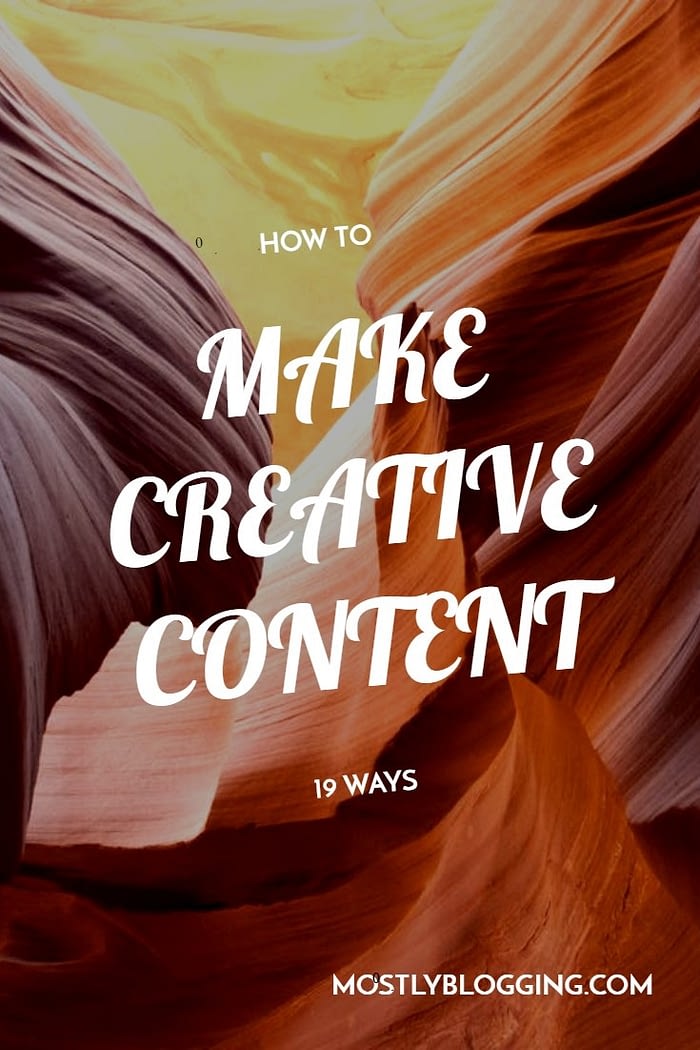 Janice Wald and Rizwan Ullah
Do you know how to write a creative post?
I love blogging creatively!
I never thought of myself as creative but when I blog, my creative side comes out.
For example, I make creative blog graphics using online tools and apps.
One of my favorite apps is Instasize which you can use to make graphics and videos for your blog. 
Information about Instasize can be found here: InstaSize: How to Get People to Love the Look of Your Photos and Videos.
Fotor has an app but I mostly use it online. Fotor bills itself as a free alternative to PicMonkey. Fotor suits all my creativity needs when it comes to blog graphics. On top of that, Fotor is fun to use.
More information about Fotor's easy-to-use graphic editing tool can be found here.
Lately, I've been making Instagram posts using Fotor and other tools. The Instagram crowd loves creativity. The engagement is high there and they may share my posts if they find them creative.
How to use Fotor and other tools to make creative Instagram quote posts can be found here.
There are several places you could put a creative post. For example, you could publish a creative post on your blog or social media sites.
By the time you're done reading this post, you'll know 19 ways to produce a creative post. 
The best part: The first 18 tips are free.
I will share the first 18 tips. Contributing author, Rizwan Ullah, will share Tip 19, one of the more unusual tips for bloggers that Mostly Blogging has shared.
Read on: You'll see how easy writing a creative post is.
How to Write a Creative Post:
Photography
Videos
Graphics You can use PosterMyWall to make creative images and videos. You can use the Picsart online photo editor. Did you know marketing trends claim video is getting shorter? PosterMyWall has short video templates. Here is a PosterMyWall tutorial.
Use Missinglettr. Missinglettr is a free service that pulls quotes from your blog content. You can then use these quotes to make creative Instagram posts. You can also use them to promote your content the quotes came from on Twitter. [Related: How to Use Missinglettr].
Memes
GIFs
Animated Graphics [Related: How to use PixTeller to animate your graphics.]
Contests/Giveaways 
Polls I like to poll people on social media. For example, both Instagram and Twitter have polls. (See Tip 15: Use Instagram Stories.)
Surveys You can send a survey to your readers using Survey Monkey. Ask them what they're interested in reading about. You can also survey people with forms on your blog. 
User-generated content Ask your followers what they want you to blog about.
Tell stories. They are engaging. They function as a hook. They also reduce your bounce rate. People will keep reading to read the end of the story and see how the situation worked out. Make sure it's a true story or you'll lose credibility and possibly readers' trust.
Use collages as your blog graphic. This collage was made with Fotor. You can choose other frames besides this one. More information is available about how to use Fotor to make collages.
Find an inspirational quote that matches your content. Make a graphic using a relevant picture and the text of the quote. Be sure to give the source of the quote. Use the graphic in your blog post. Then, use it on social media sites when you promote your content. People love inspiration and are quick to share inspirational content. Many free tools exist to help you make your quote graphics. I find many of my inspirational quotes at Google images, but you can find them anywhere. My daughter loves finding inspirational quotes on Pinterest.
15. Use Instagram Stories. The ability to be creative is one of the advantages of using Instagram.
Engaging your Instagram followers with creative Stories could entice them to check out your blog. If you have over 10,000 followers, you could include a Swipe-Up link in your Story which will take people straight to your blog.
After all, if you produce creative Instagram Stories, you could publish a creative post on your blog.
Instagram Stories has SO many creative stickers now such as music which will engage your followers.
Use Instagram questions to find out their interests.
Since Instagram's Stories are seen on Facebook, you publish one creative post on two social media sites. This is quite a time-saver! One post extends your reach in two places.
16. Blog on Tumblr. Tumblr has long been considered a blogging platform for creatives. You will get inspiration to get your creative juices to flow at Tumblr. [Related: Here is a tutorial explaining how to use Tumblr.]
3 Reasons Why Responsible Drinking Can Help You Write a Creative Post
Rizman Ullah

Running and managing a successful blog can be extremely challenging. You have to consistently develop quality content while juggling a busy schedule. Given that many of us are part-time bloggers with full-time jobs as employees and/or husbands/wives/parents stress Writer's Block and Blogger Burnout can be a serious problem.
17. Get enough sleep.
Because of this, it's vital that you get enough rest every day to allow your mind to relax.
18. Excercise.
Some of us go for a nice long run where others prefer hitting the gym.
19. Drink alcohol in moderation.*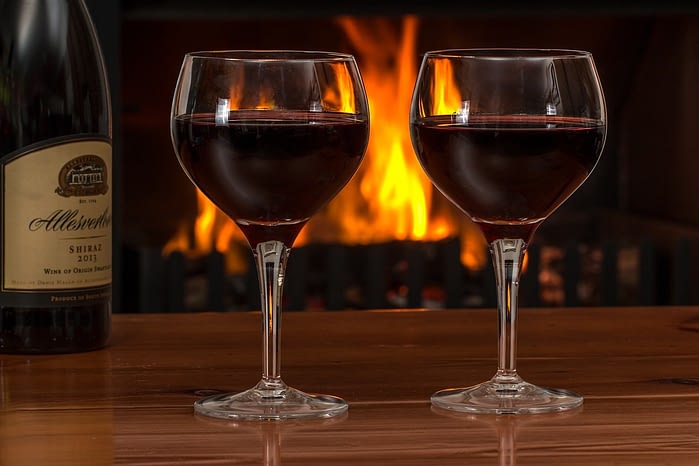 On the other hand, some prefer heading out for a night on the town with friends whilst enjoying a nice alcoholic beverage.

While alcohol has long been seen as a vice that has ruined many lives; a fact that is true, when in moderation, alcohol can also have a positive effect on your ability as a writer.

A word of warning before continuing; we do not in any way or form encourage the excessive consumption of alcohol that could lead to inebriation.

We also strongly condemn any instances of alcohol abuse including drunk driving and violence. Alcohol should never be abused under any circumstances and should only be consumed in moderation in a safe environment.

It helps the creative juices flow.

From Hunter S. Thompson to Ernest Hemingway, some of the best writers in history have been known to enjoy a drink or two. While alcoholism has been synonymous with writers for decades now, recent studies have shown that alcohol, when consumed in moderation, is able to significantly improve a person's creative abilities.

In our brain, there are three different networks each known separately as the Executive Attention Network (EAN), the Imagination Network (IN) and the Salience Network (SN). Under the influence of alcohol, our brain's EAN function becomes inhibited which affects our ability to concentrate and this is why you shouldn't drive or operate heavy equipment when you're drunk.

However, because EAN function has been reduced, the brain's ability to think freely is boosted which in turn improves creativity. Thus, if you've been suffering from a bout of Writer's Block, a pint of beer or a glass of wine can help unlock some much-needed writing abilities.

Alcohol can improve your health (when in moderation).

So you've got a punishing content schedule for your blog and you've been bogged down with crazy deadlines at the office. It feels as if the walls are closing in and you can't get a moment to yourself to relax. With so much stress going on in your life, it can take a toll on your health.

From poor-quality sleep to the increased likelihood of heart disease, stress can be a real killer. Instead of brooding over it, why not head over to the gym or go out on a run to burn off all that stress. You'll feel better and more refreshed which will help you improve the quality of your writing.

If you're still feeling a bit antsy after a good workout session, take the edge off with a glass of wine or a can of beer. Studies have shown that when consumed in moderate amounts, alcohol can be a great stress reliever whilst also reducing the risk of heart disease.

Alcohol improves blood circulation and acts as a sedative which relaxes you. However, don't go downing a bottle of whiskey in an effort to destress. As excessive alcohol consumption exacerbates anxiety and reduces the quality of sleep. Just like gambling needs to be done responsibly, so does alcohol drinking. You should not go put all your savings into betting on the Kentucky Derby and you should not drink more than you can handle either.
Drinking makes you more active.

Strange as it may seem, when consumed in light to moderate quantities, alcohol is able to boost one's activity levels. This means that having a pint after blogging means that you'll be more likely to hit the gym the day after.

While scientists haven't been able to find a link between alcohol consumption and increased physical activity, anything that makes you more active is a sure win. Besides it has been proven that exercising is able to help those creative juices flow.
So, what's not to like?

If you're not a regular drinker, then maybe you shouldn't start because of the potential health benefits. However, if you're in good health and drink light to a moderate amount, you'll be able to continue for as long as your physician is okay with it.
Creative Post: FAQ
How do you make a creative post on Instagram?
How can I be creative on social media?
Does social media affect creativity?
Yes! In order to stand out on crowded social media sites, people have become more creative when they post.
Wrapping Up: How to Write a Creative Post
Takeaways:
Publishing a creative post has several benefits:
You will have more fun. This will lead to increased passion and decrease the likelihood of Writer's Block.
User experience is increased. Your blog readers will be more engaged and more likely to return to your blog for more. This leads to increased traffic and signups for you.
The tips in this post shared how to publish a creative post on your blog as well as on Instagram through the use of Instagram Stories.
These hacks also discussed appearing on Facebook when you publish your Instagram Stories and using creative content the Missinglettr service pulls on Twitter.
Use this post as an action plan for writing a creative post more often.
Readers, please share so other bloggers struggling with Blogger Burnout learn how to write a creative post.
I look forward to your views in the comments section. Do you have any suggestions for how to write a creative post?
Disclaimer: *Tip 19 of this post solely reflects the opinion of the contributing author and not Janice Wald or Mostly Blogging.